1.
When she very honestly announced that Trey Songz was performing next.
2.
When she contemplated Lil Yachty's name.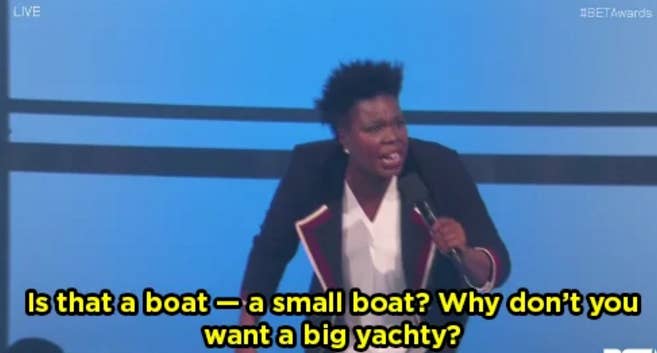 3.
And when she shared her relatable confusion over his song with D.R.A.M. called "Broccoli."
4.
When she made DJ Khaled and Khalid explain the difference in pronunciation between their names.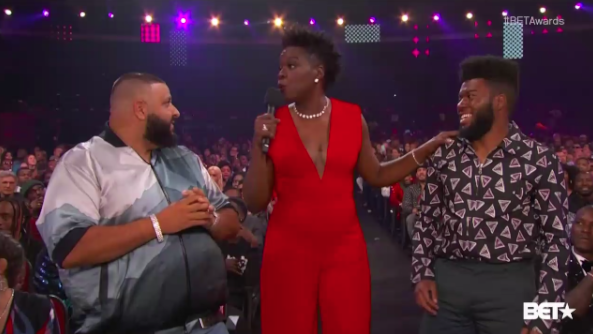 5.
And then got flustered by Khalid's charm.
Like how "Biggie was just big!"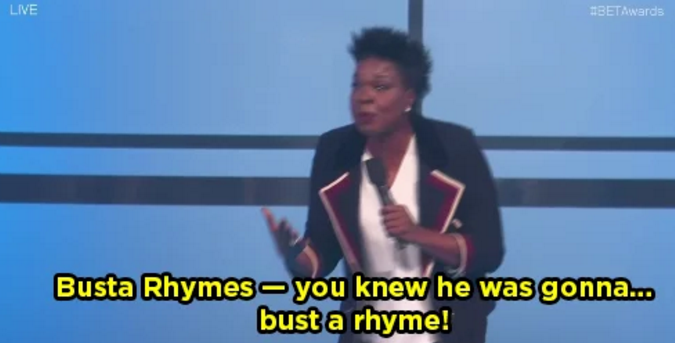 7.
When she shouted out BET for being the first network to ever put her on television, but not without poking fun at her look.
8.
When she lamented about her mind/body age gap.
10.
And then when she wasn't super satisfied with the results.
11.
When she brought up her knee brace.
12.
When there was a technical problem and her eyes said it all:
13.
When she was really excited about the Xscape reunion.
14.
And finally, when she shared this important tip for any future lovers.