If you look verrryyy closely, you can see Evan's engagement ring last night at the SAG Awards.
See!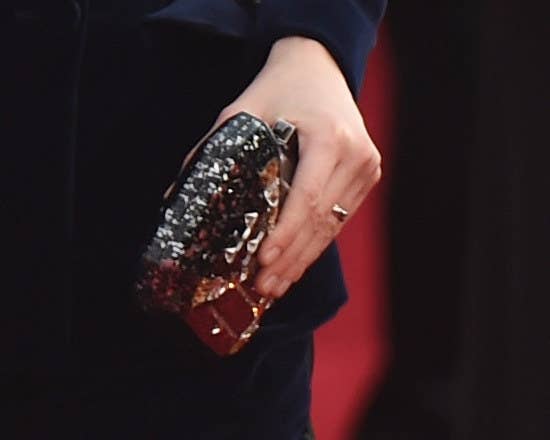 The pair are in a band together called Rebel And A Basketcase.
The name is an homage to The Breakfast Club.
And they first met in 2015 at a John Hughes Cabaret. Really.
Straight from the band's biography :
"Rebel and a Basketcase are Evan Rachel Wood and Zach Villa. The duo collaborated on the song 'Oh Yeah' as a one-off project, and loved collaborating so much they continued writing until they had created what evolved into an entire album of music and a new band.
The two artists met performing in a John Hughes Cabaret with the company For The Record where the actors re-enacted scenes from the director's most famous films while singing songs from the soundtracks. Evan played the role of Basketcase and Zach played the role of Rebel – both in reference to The Breakfast Club characters originated by Ally Sheedy and Judd Nelson.
The idea of working together musically stemmed from both artists' desire to keep pretending to be in a John Hughes movie – so they started a band. "
Evan famously dated Marilyn Manson and shares a 3-year-old son with actor Jamie Bell.
But it looks as though she's found true love and a creative partner in Zach.