Who walked the red carpet with quinoa in their teeth?

Poor Katy Perry. Why didn't anybody tell her?

Via Alberto E. Rodriguez / Getty Images

Someone from the Twilight movies shaved their head this week. Who was it?

She bleached her hair and shaved her head for a role this week, and it looks good!

Via World Monitor TV / buzzfeed.com

Which two actors who play superheroes spent the week trolling each other?

jemastock / Getty Images

Chris Evans & Sebastian Stan

Robert Downey Jr. & Scarlett Johansson

Ryan Reynolds & Hugh Jackman

Chris Hemsworth & Chris Pratt

It's Deadpool vs. Wolverine!

And their friendly feud has been going on for years.

Via Ryan Reynolds / buzzfeed.com

Who tried to explain their weird clapping this week?

RapidEye / Getty Images

She said, "I'm clapping but it was really difficult because I had a huge ring on that was not mine — but it was absolutely gorgeous — and I was terrified of damaging it."

Via ABC

Who did Britney Spears tweet her admiration of on International Women's Day?

Kevin Winter / Getty Images

Grace Kelly & Marilyn Monroe

Dolly Parton & Bette Midler

Jessica Simpson & Christina Aguilera

"Thank you for being amazing," she wrote.

Whose pregnancy photo shoot left people scratching their heads this week?

sumnersgraphicsinc / Getty Images

Mostly people wanted to know where the heck Russell Wilson's head was.

Via Instagram: @ciara

Which celebrity admitted this week that he's quite often mistaken for Ed Sheeran?

Kevin Winter / Getty Images

Oh, so that's why.

Via CBS / buzzfeed.com

Who uploaded this photo of themselves to social media this week?

Kevin Winter / Getty Imahes

But she's in on the joke, don't worry.
Do You Remember The Week In Pop Culture?
But that's fine, it's almost the weekend! Catch up on a week's worth of news here.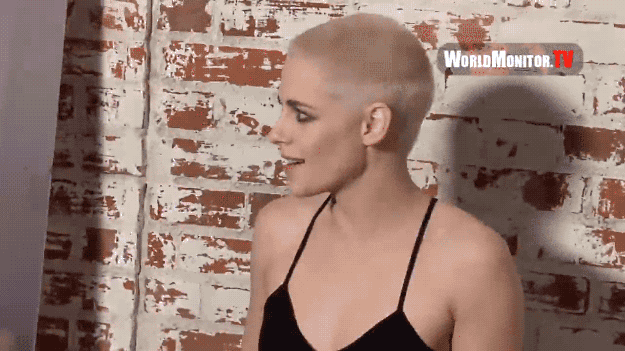 You know your pop culture.
Great job! Nicole Kidman claps for you. You really kept up with the news of the week. Wonder what'll happen next week?