...and posed with her sister Nicky for this pic on another night.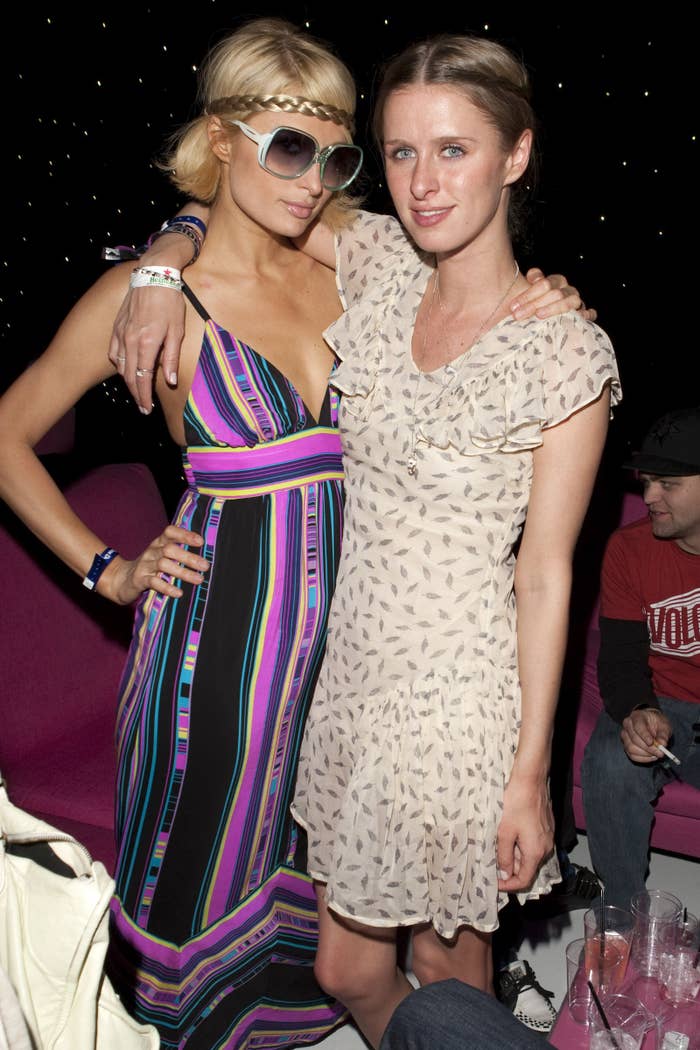 M.I.A. wore a neon sash with a captain's hat.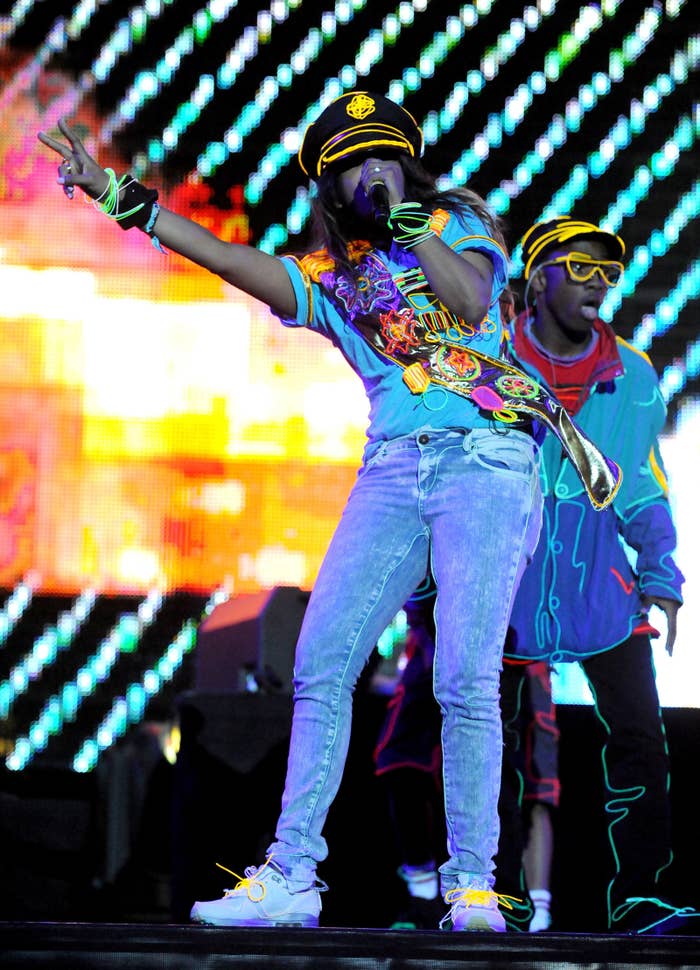 Jared Leto's highlights shined in the sun, a contrast to his monotone look.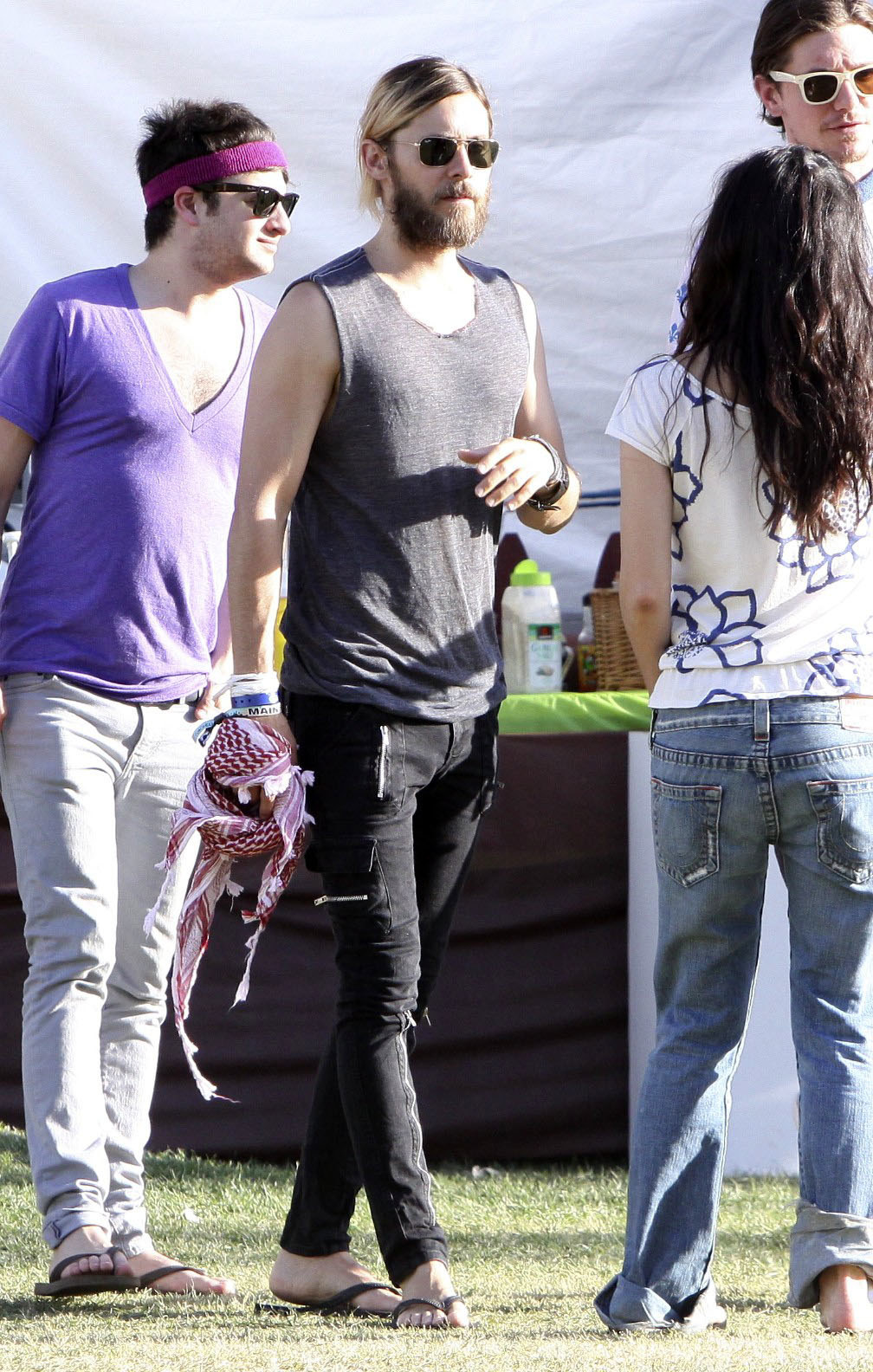 Jenny Lewis was a vision in all white during her set.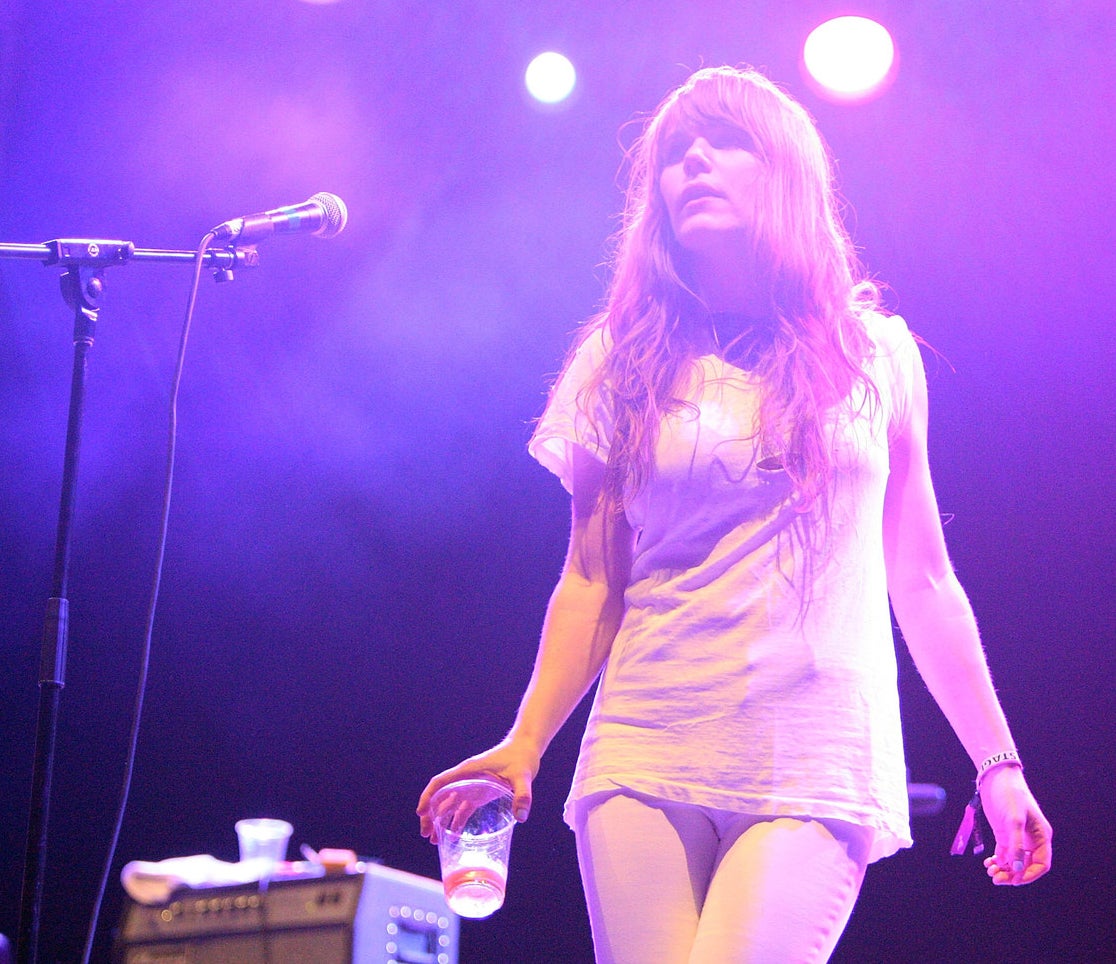 And Jake Gyllenhaal and Reese Witherspoon watched along in their matching gray casual-wear.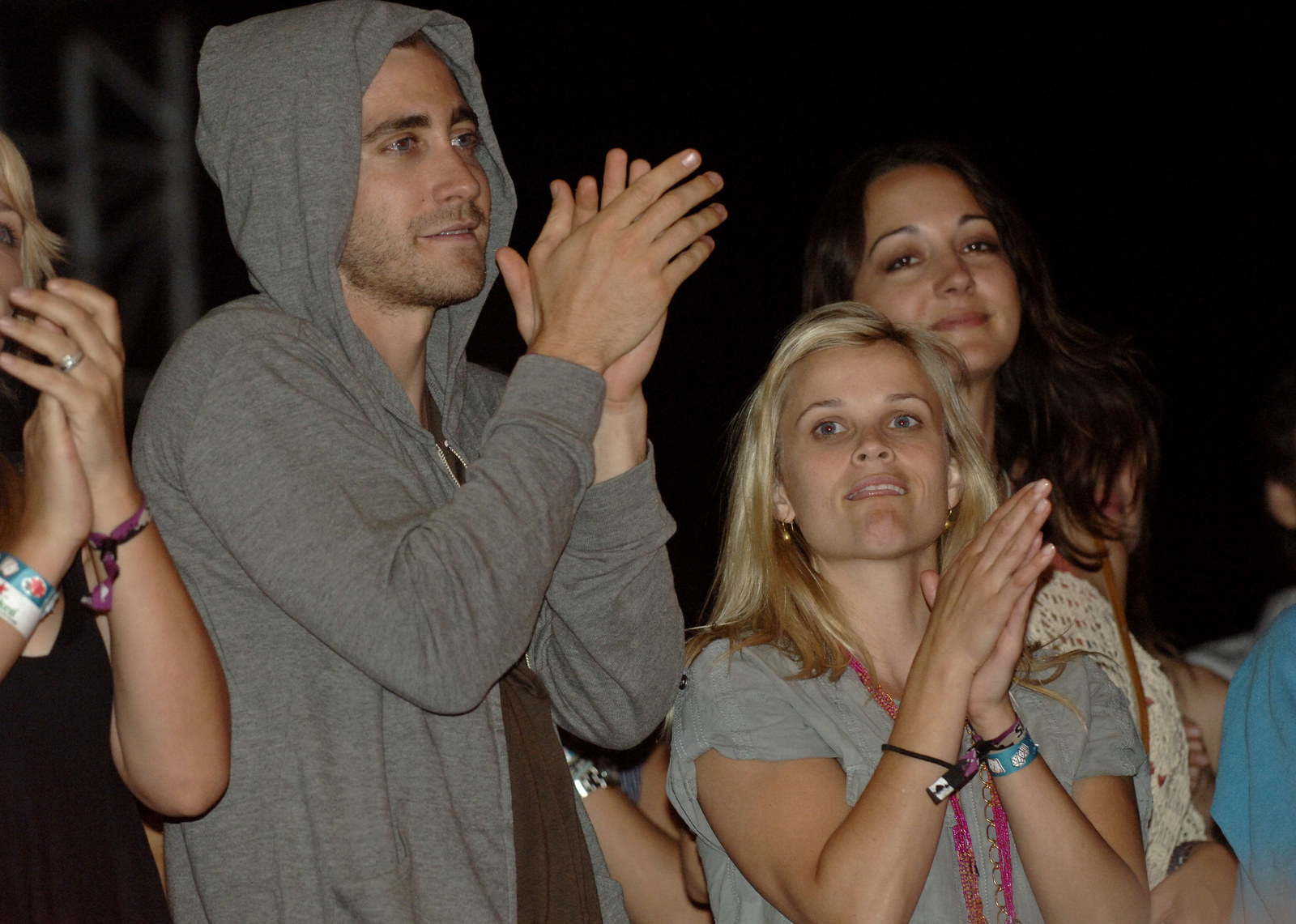 Karen O of the Yeah Yeah Yeahs wore a cape of oversized, gold confetti.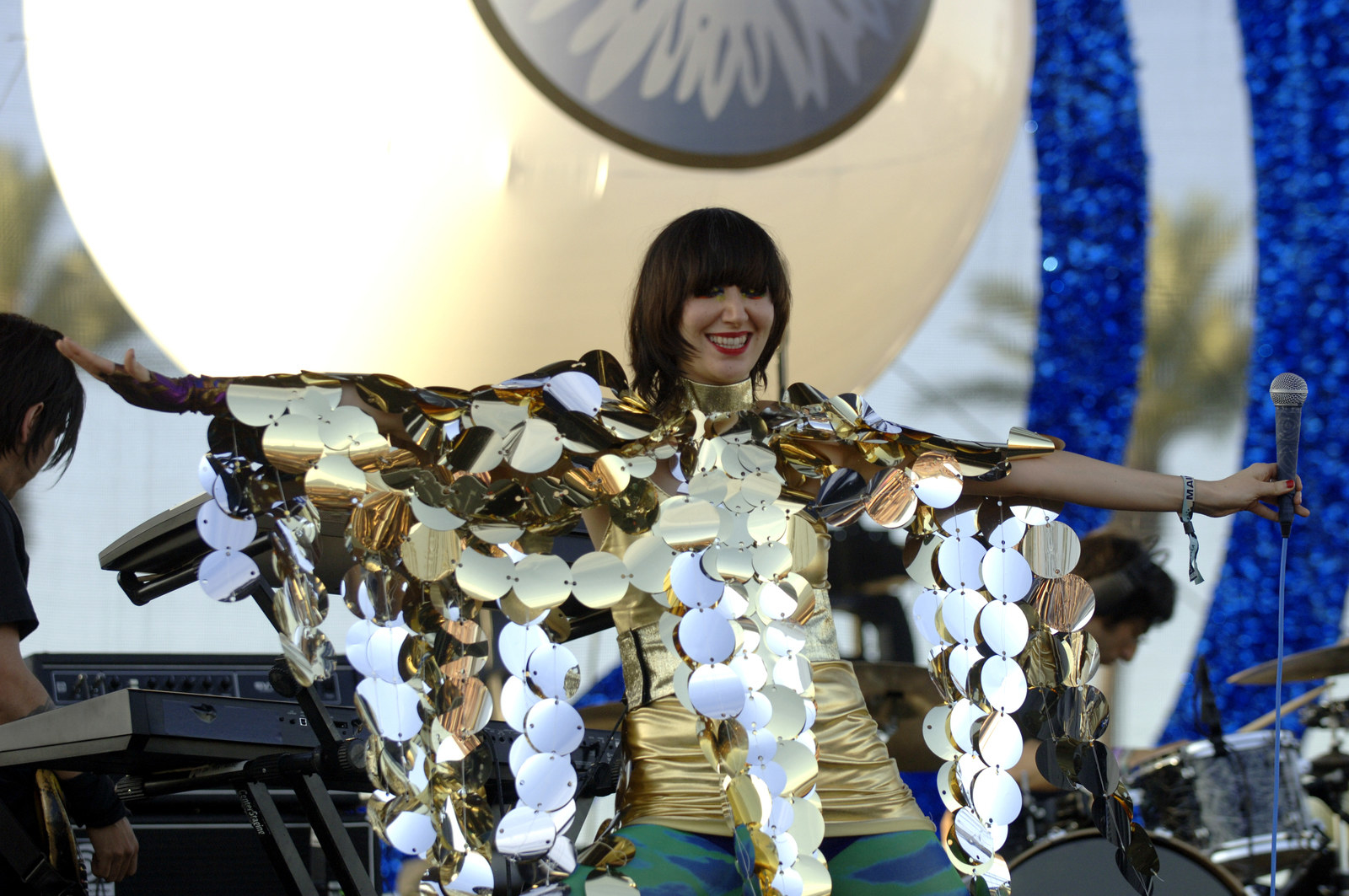 Drew Barrymore wore the comfiest, flowy pants (that I'd like to track down immediately) and went all out with her eyeliner.
Kyp Malone and Tunde Adebimpe from TV on the Radio wore matching flannel.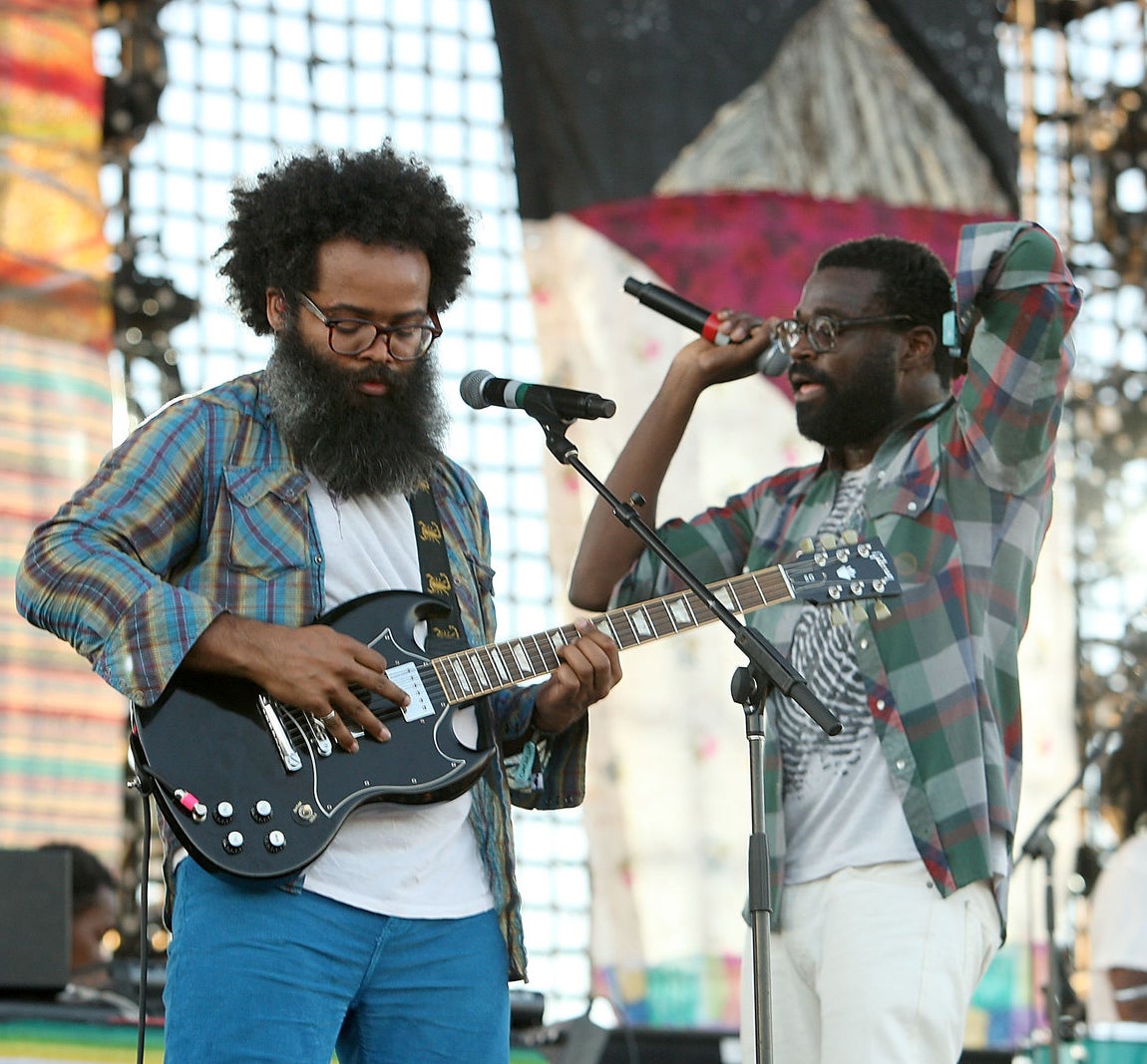 Anne Hathaway and her now-husband Adam Shulman held hands.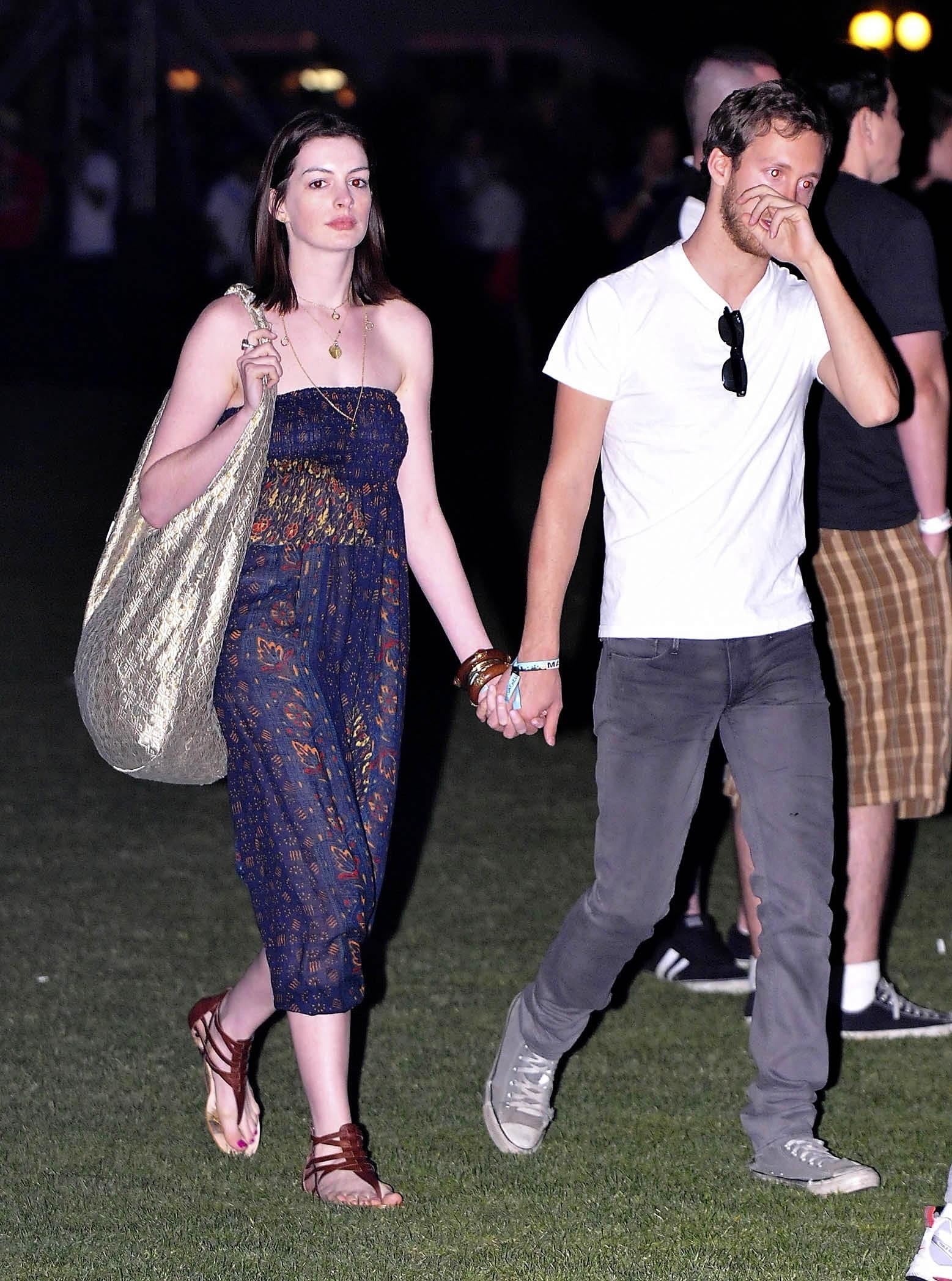 Devendra Banhart was serving '80s beach vibes for his performance.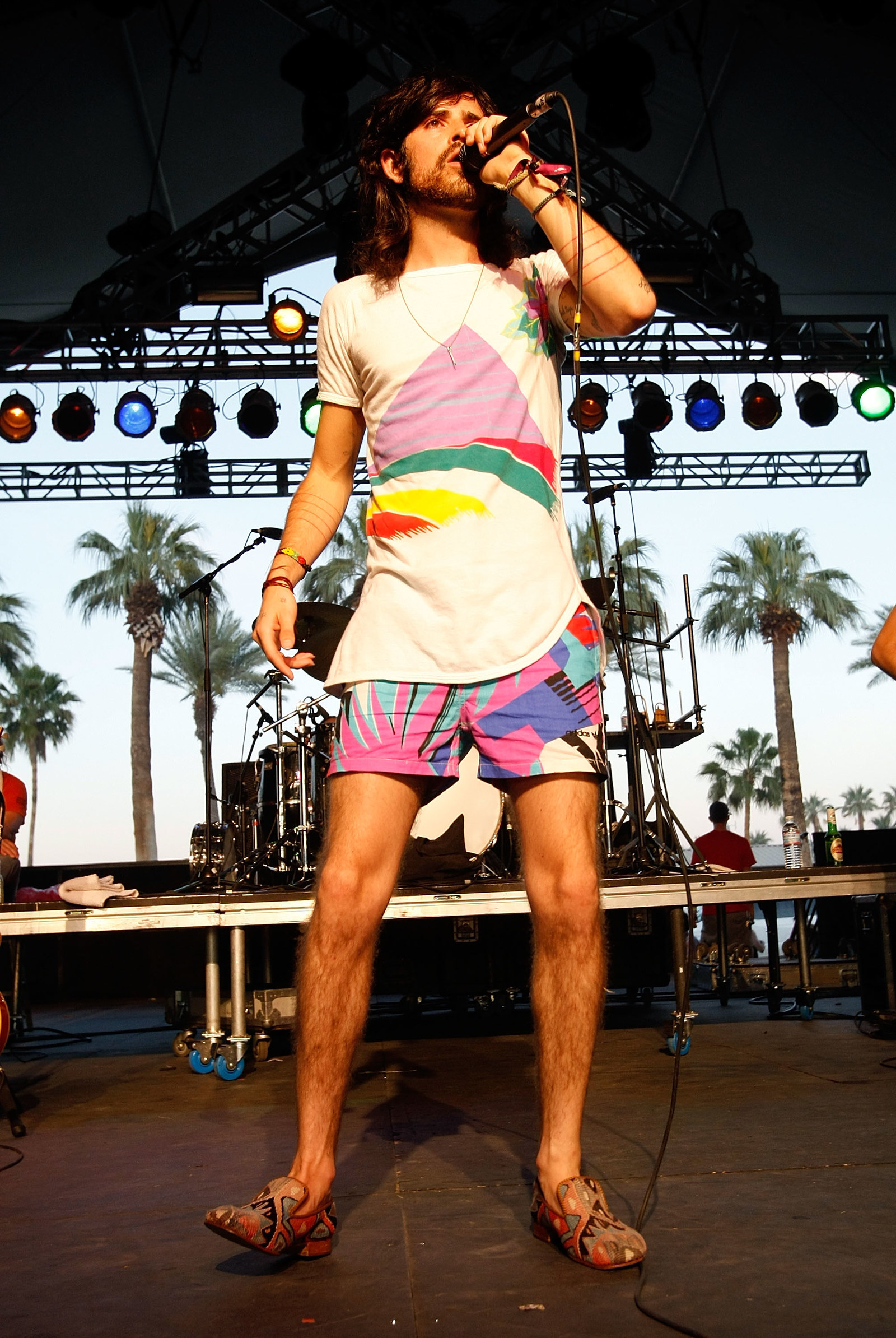 Chloë Sevigny showed up in this '90s-era dress paired with a black tank... and sandals... AND SOCKS. A bold choice that worked, quite frankly.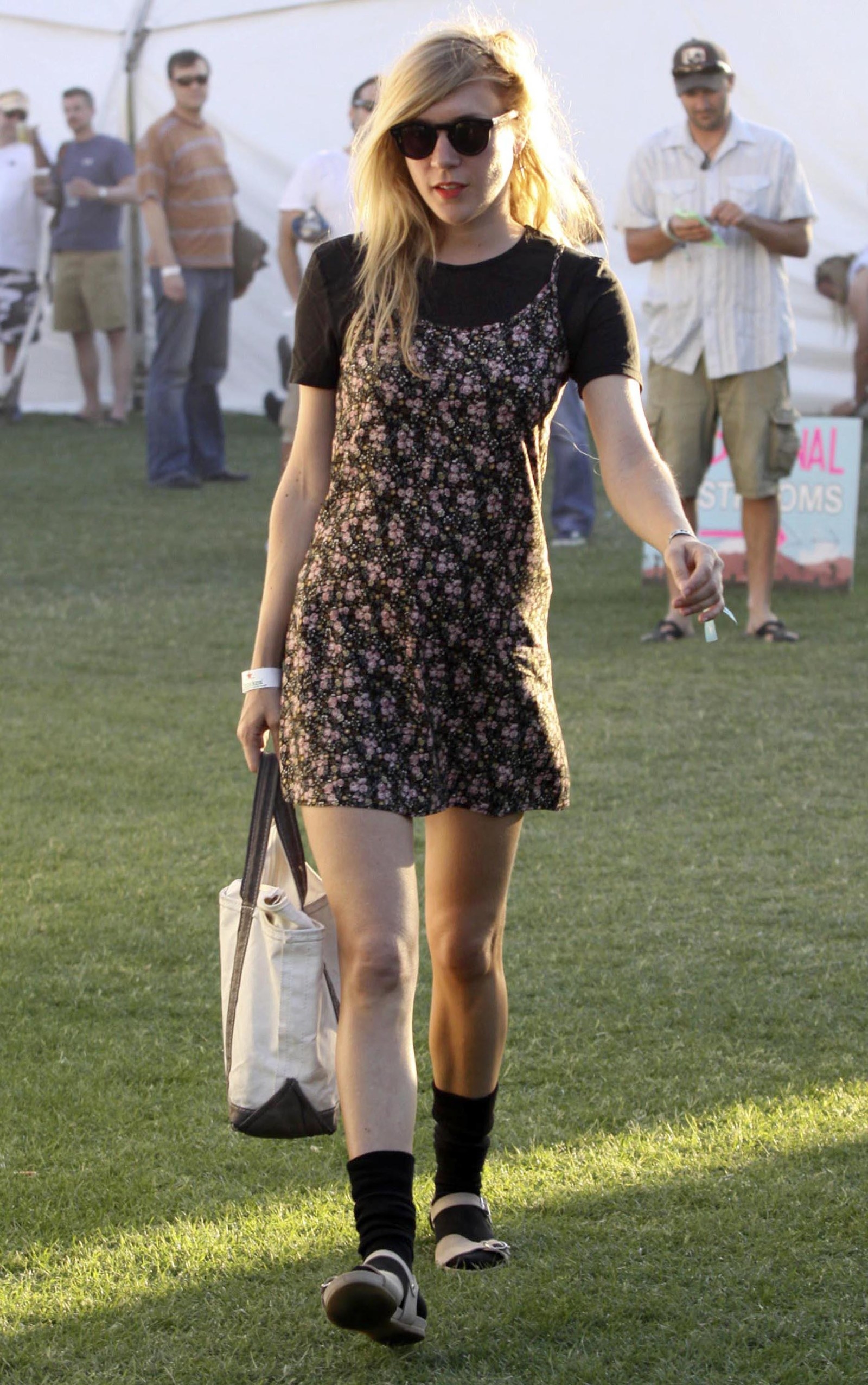 Steve Aoki wore acid-washed jeans and a bedazzled jacket with no shirt.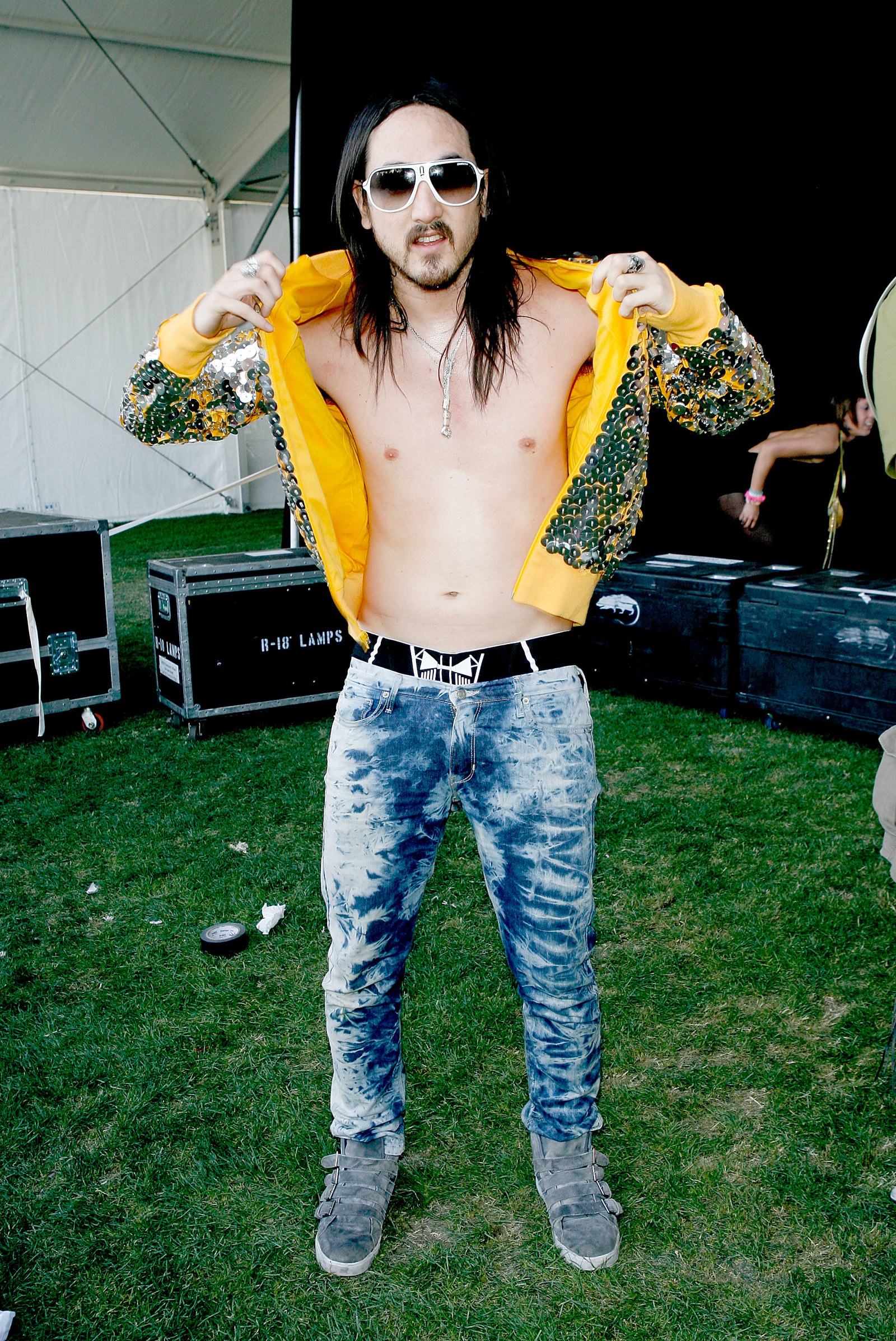 Tara Reid showed off her Louis Vuitton bag.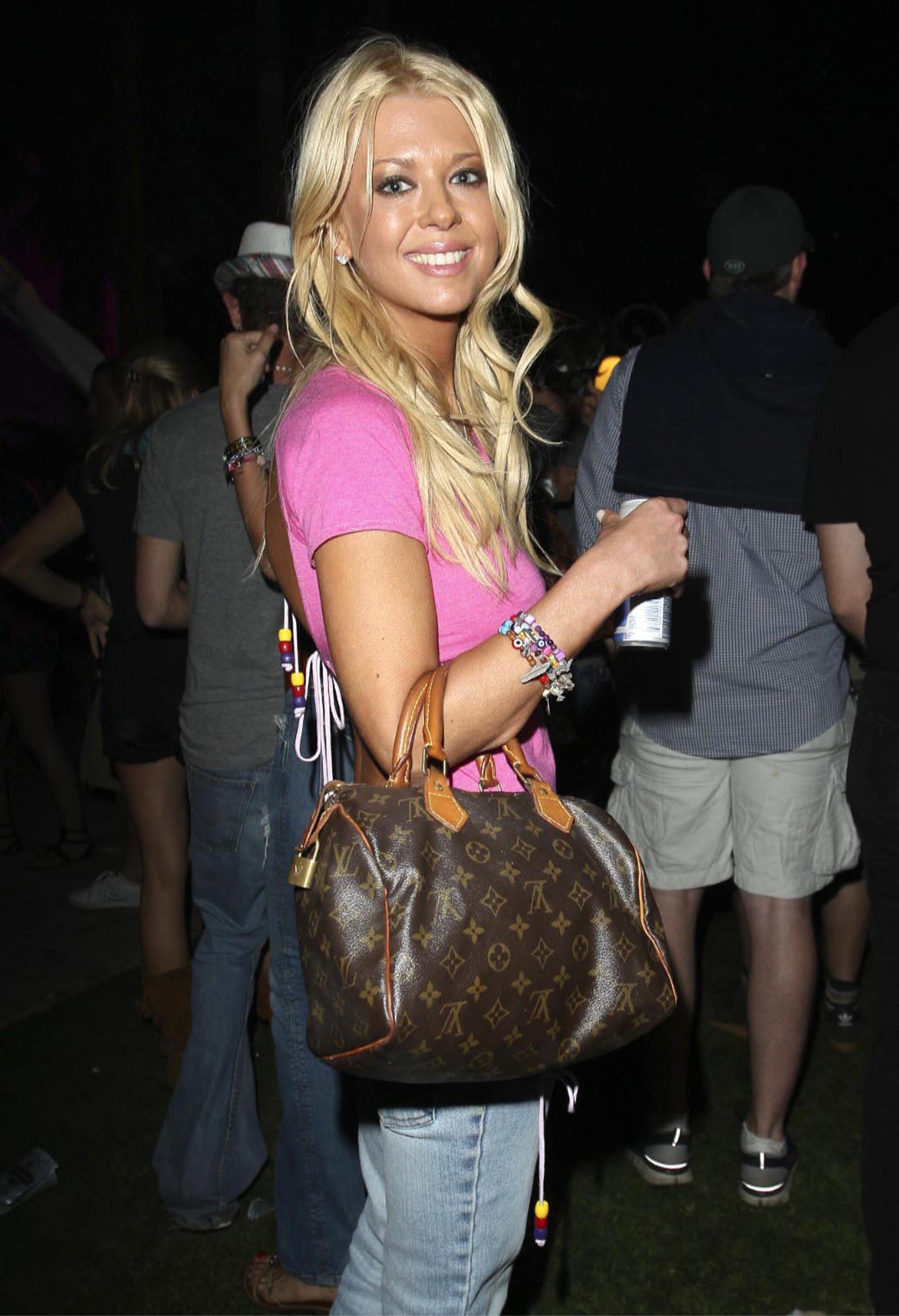 Morrissey served blue jeans and this trippy shirt.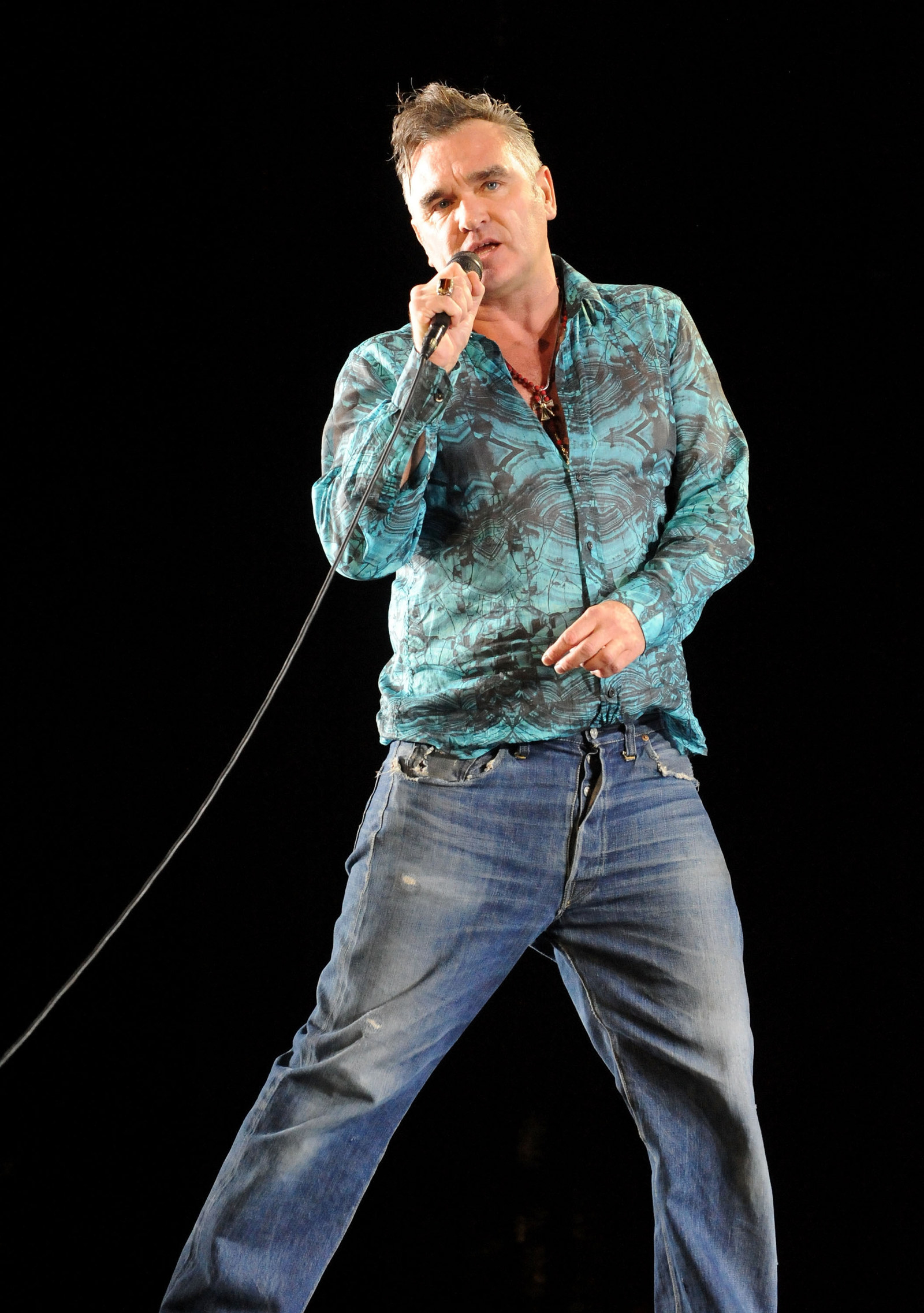 Agyness Deyn looked like she just came out of a ceramics workshop.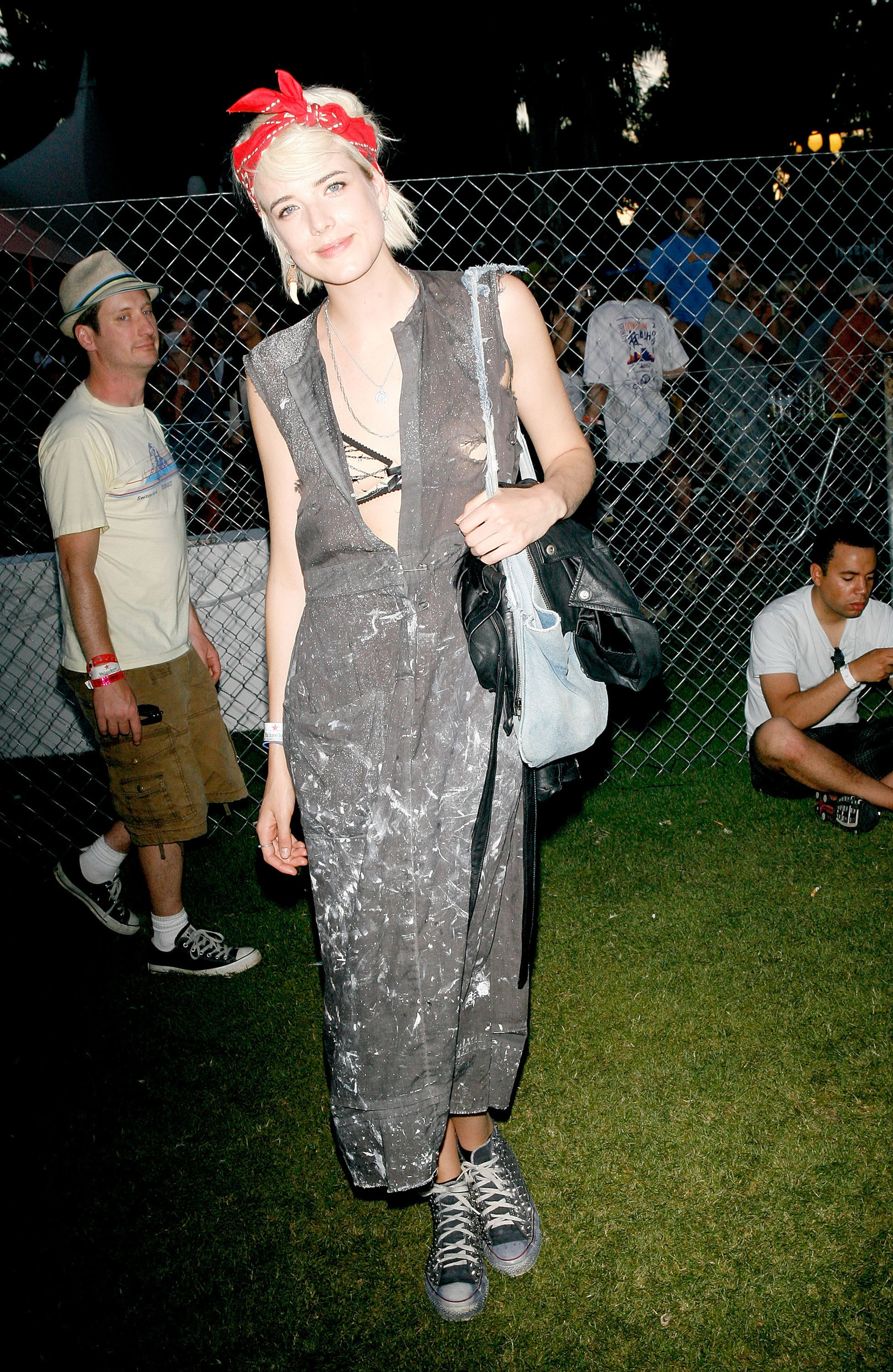 Flava Flav brought this hat to perform in.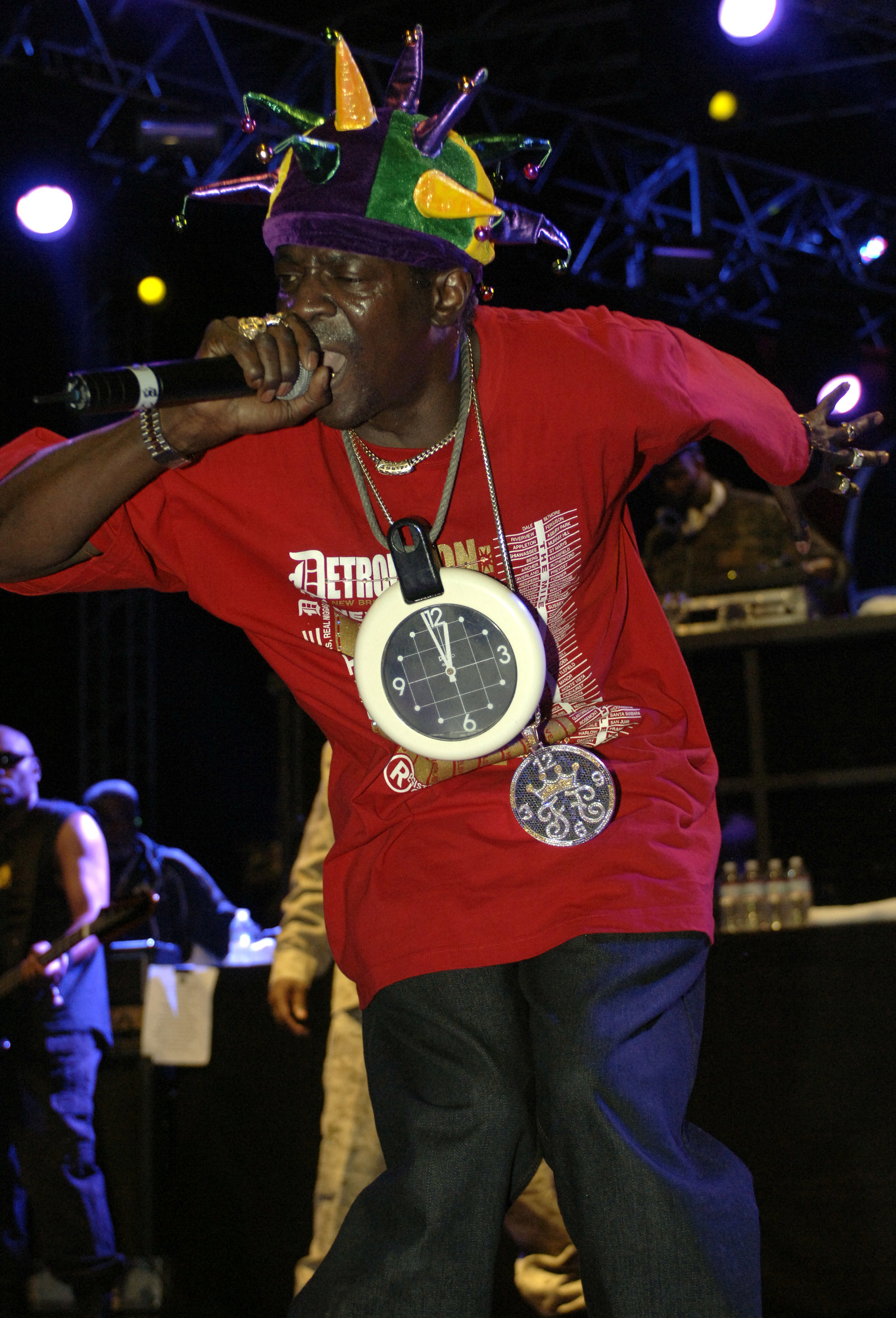 Scott Speedman also brought a hat.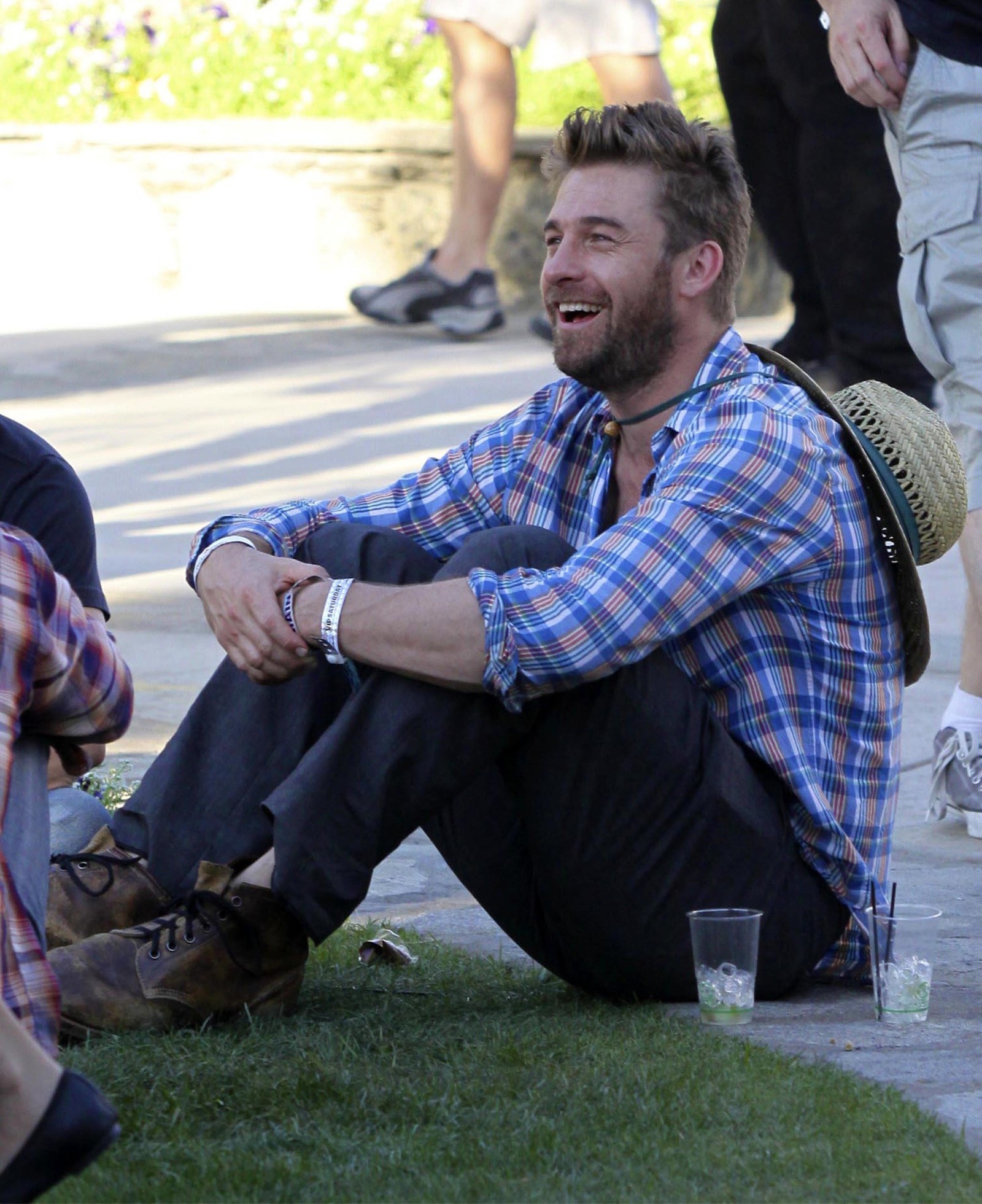 Carmen Electra and Bai Ling wore dresses.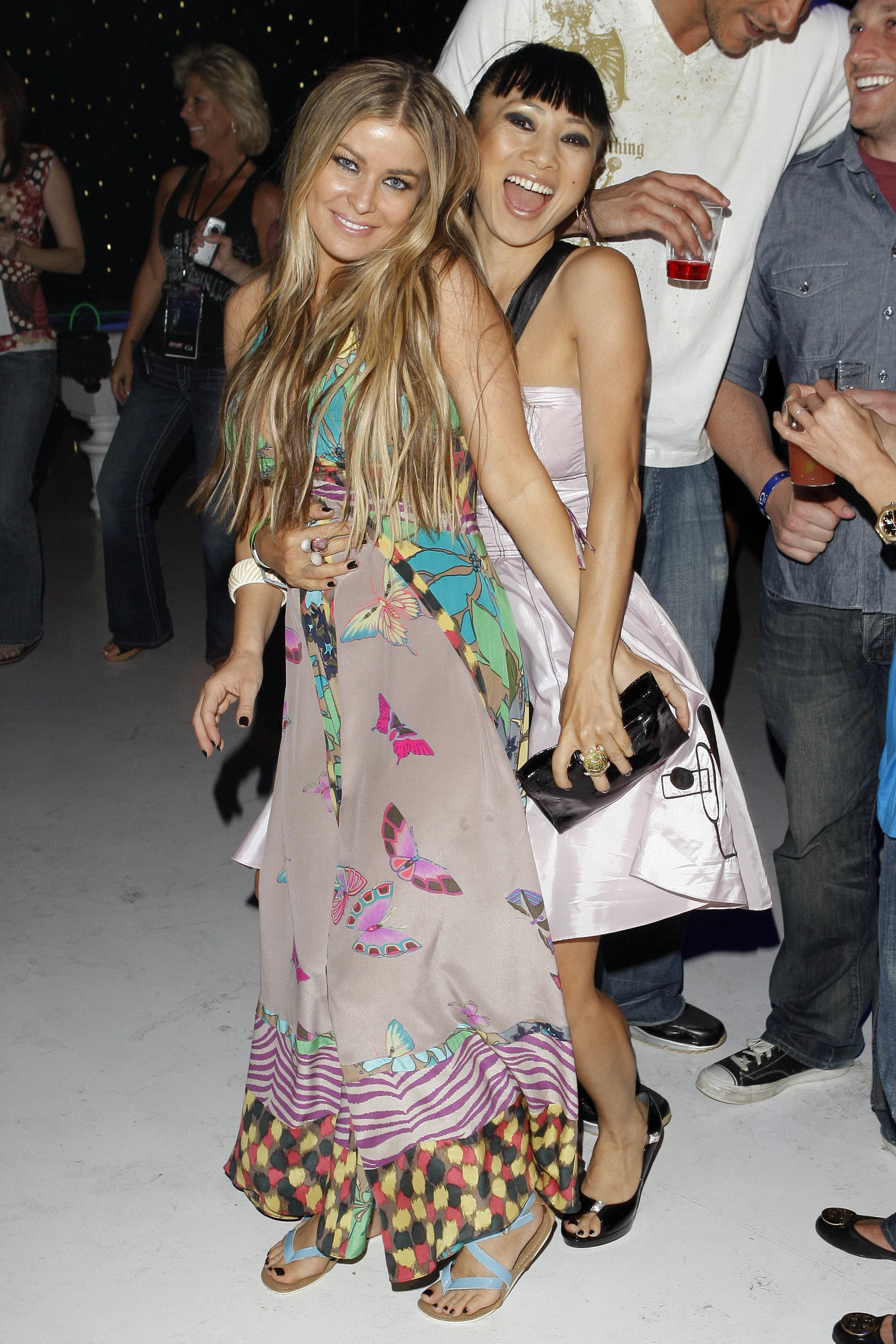 Emile Hirsch wore this hat and jeans.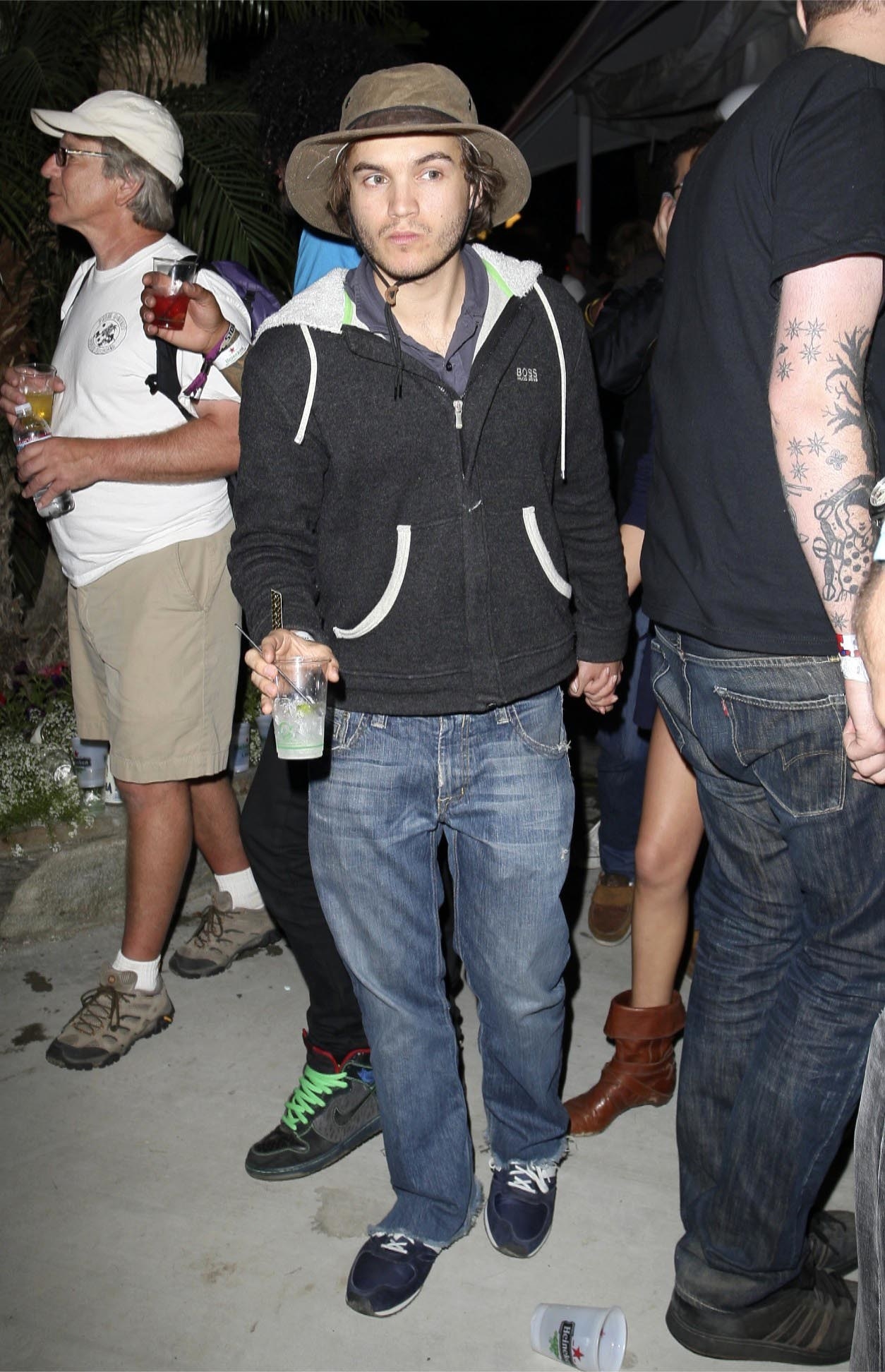 Alessandra Ambrosio served us a skirt-and-vest combo.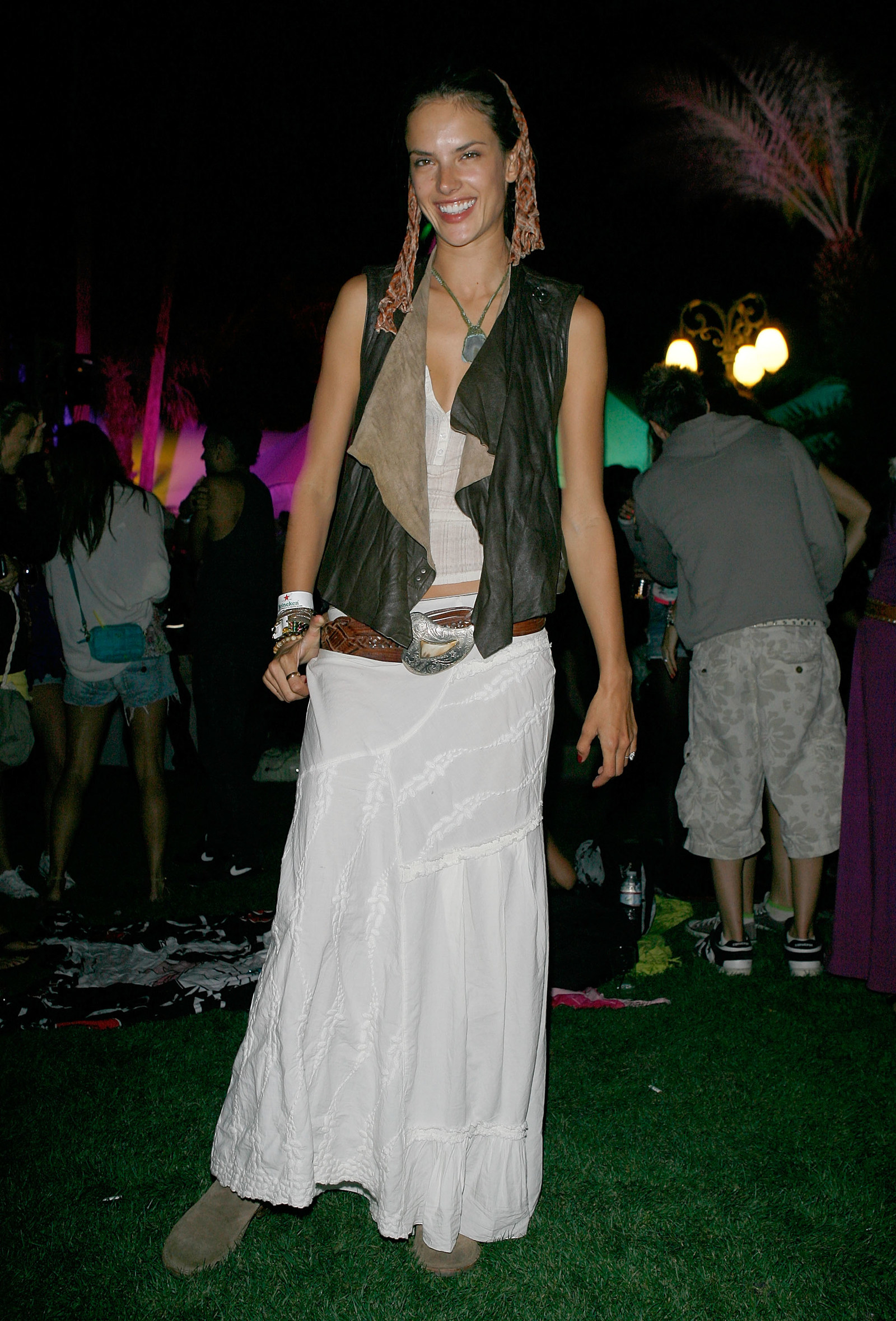 And Paul McCartney wore suspenders.