It's Time We Finally Recognize That Paris Hilton Is The *Real* Coachella Queen
Coachella is not Coachella without Paris Hilton. End of story and also f*ck the haters!
I am going to be blunt here because I have opinions and I hate lies (but love drama): Vanessa Hudgens is a problematic troll and Paris Hilton is the one true, actual queen of Coachella.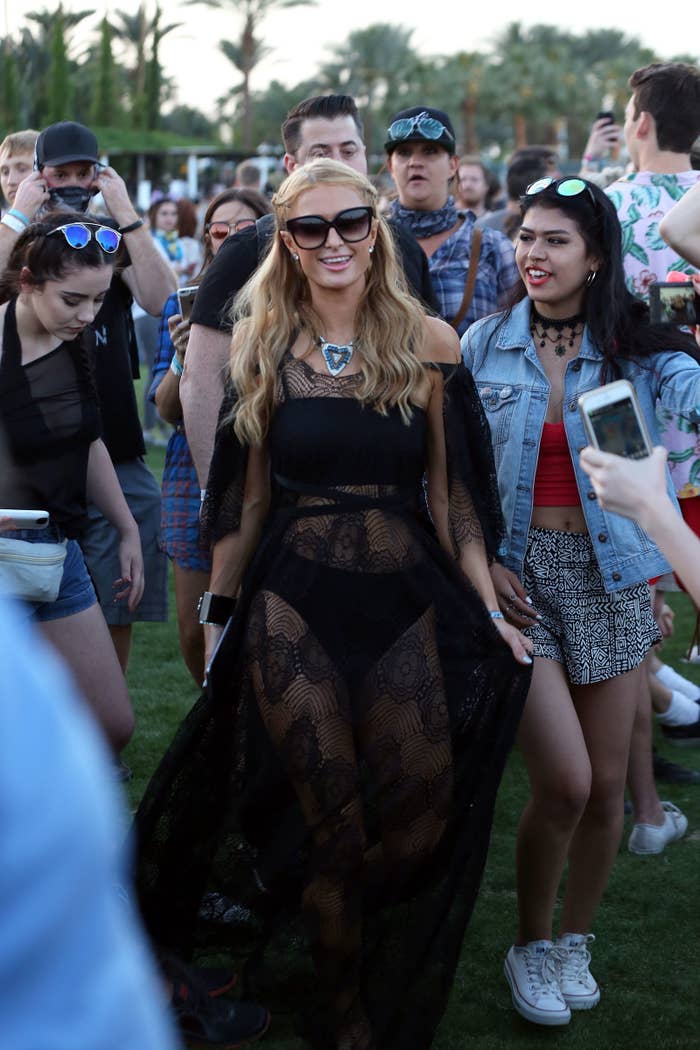 In this dissertation (IDK what those really are but they sound smart), we will explore why Paris is the only person of substance at Coachella. She did it first and she did it better.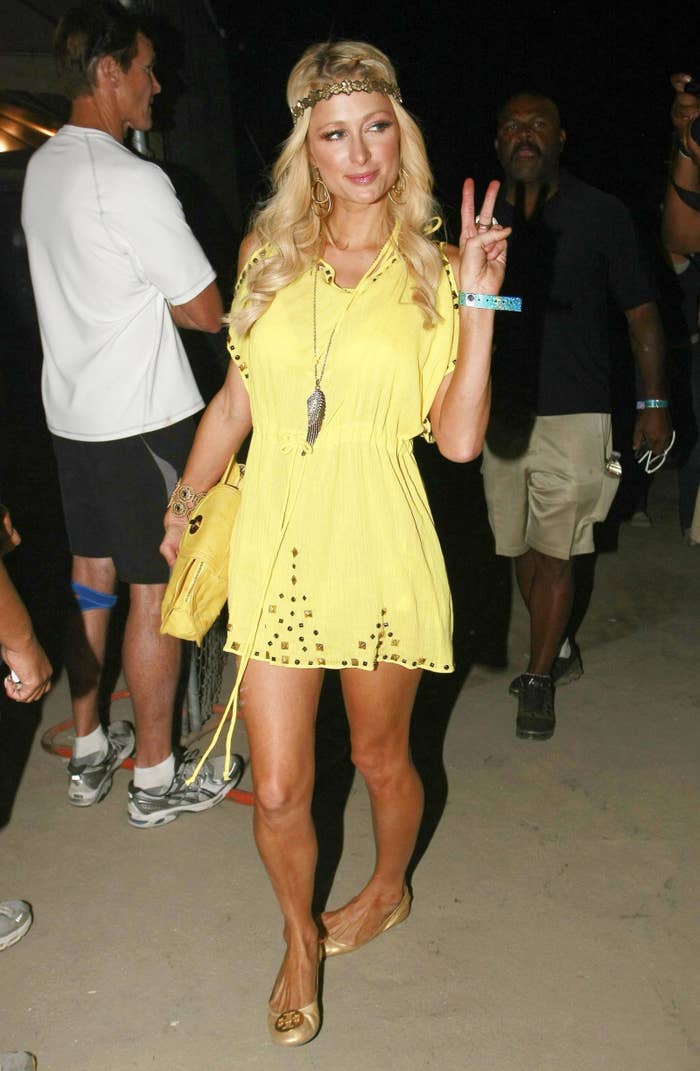 It should be noted: It's not like Paris Hilton became a Coachella legend overnight. That took time, cat ears, flower crowns, thousands of dollars, 27 pairs of white sunglasses, and 700 flowy dresses.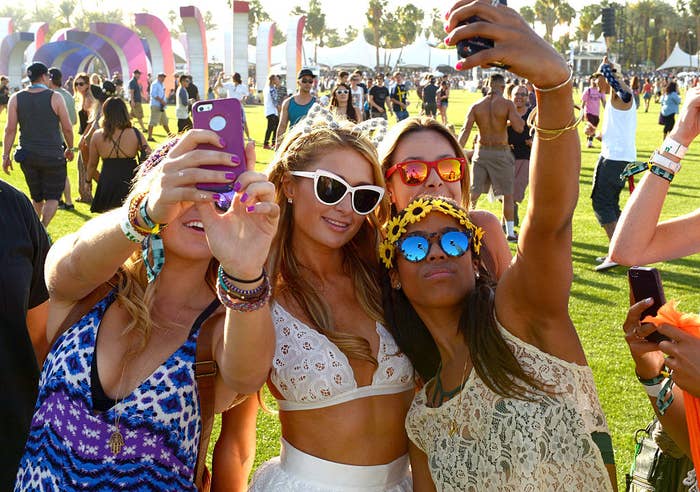 Paris Hilton invented Coachella in 2007. Vanessa Hudgens was merely a wannabe fetus then.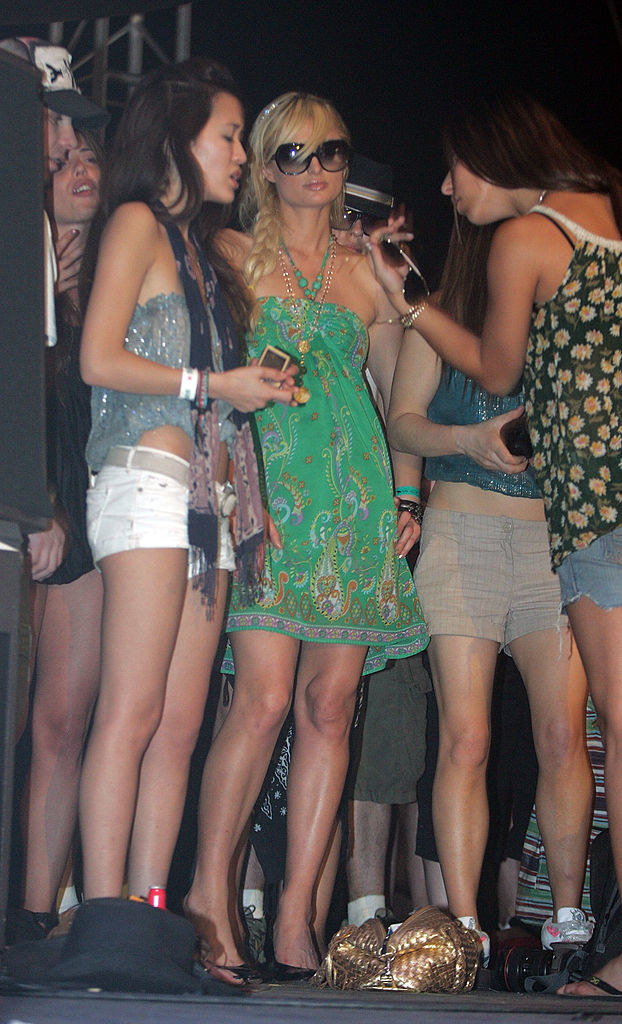 At the 2007 Coachella ceremony, Paris illegally filmed the concert, which to be honest, is ic*nic and totally OK because iPhones basically didn't even exist then.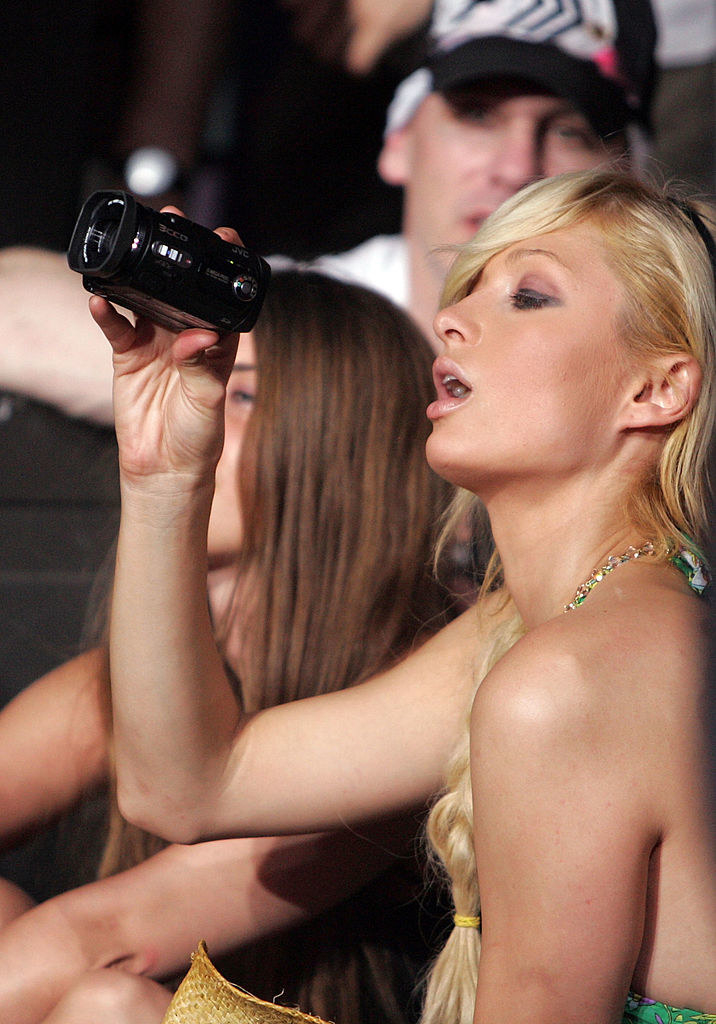 But that's not all that happened in 2007.
Yes, I hate to be a narc, but Paris got "caught" smoking a substance then... iconic!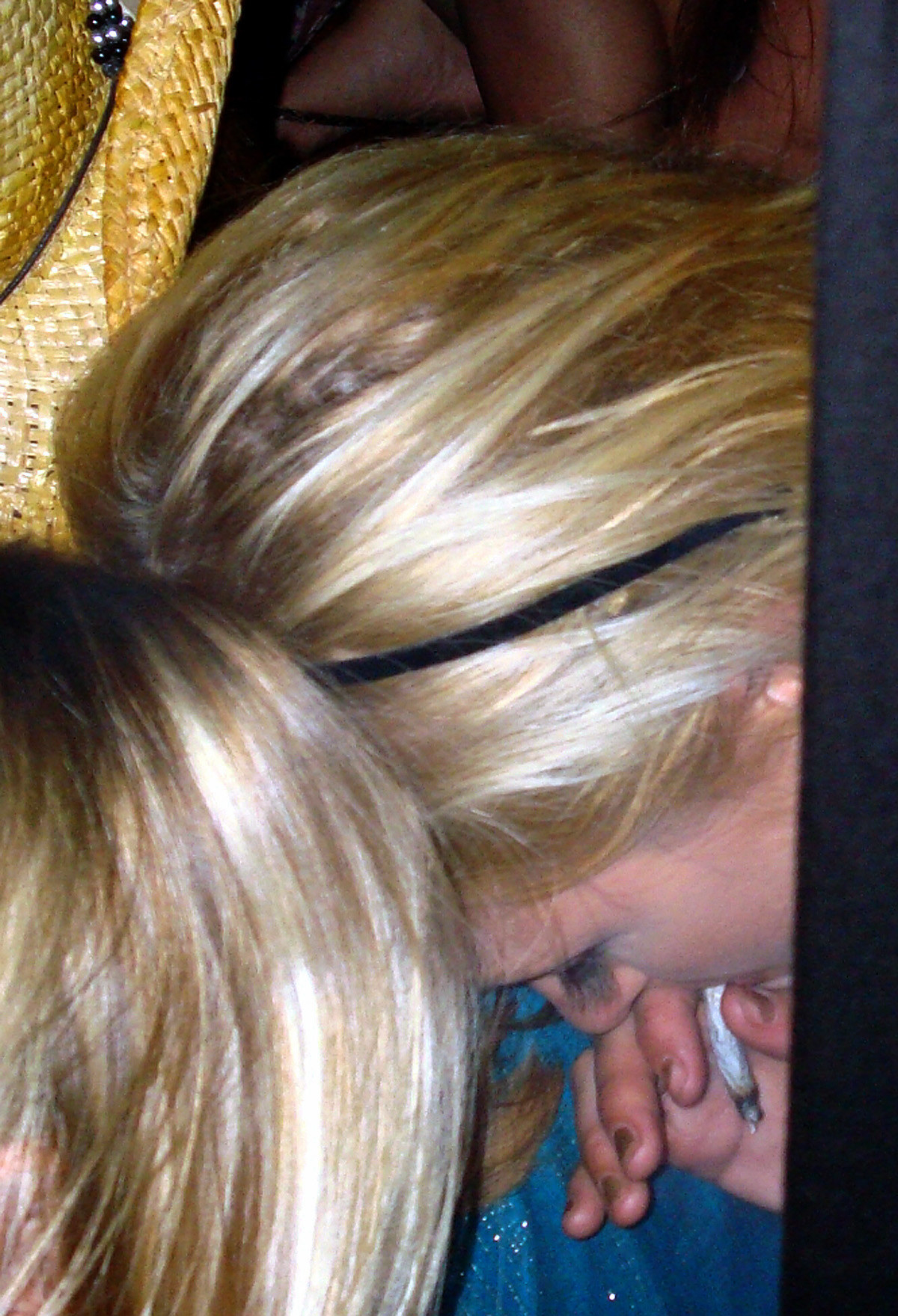 She skipped 2009 because 2009 was a shit year.
In 2010, Paris wore a yellow thing and sat next to a girl drinking a smoothie.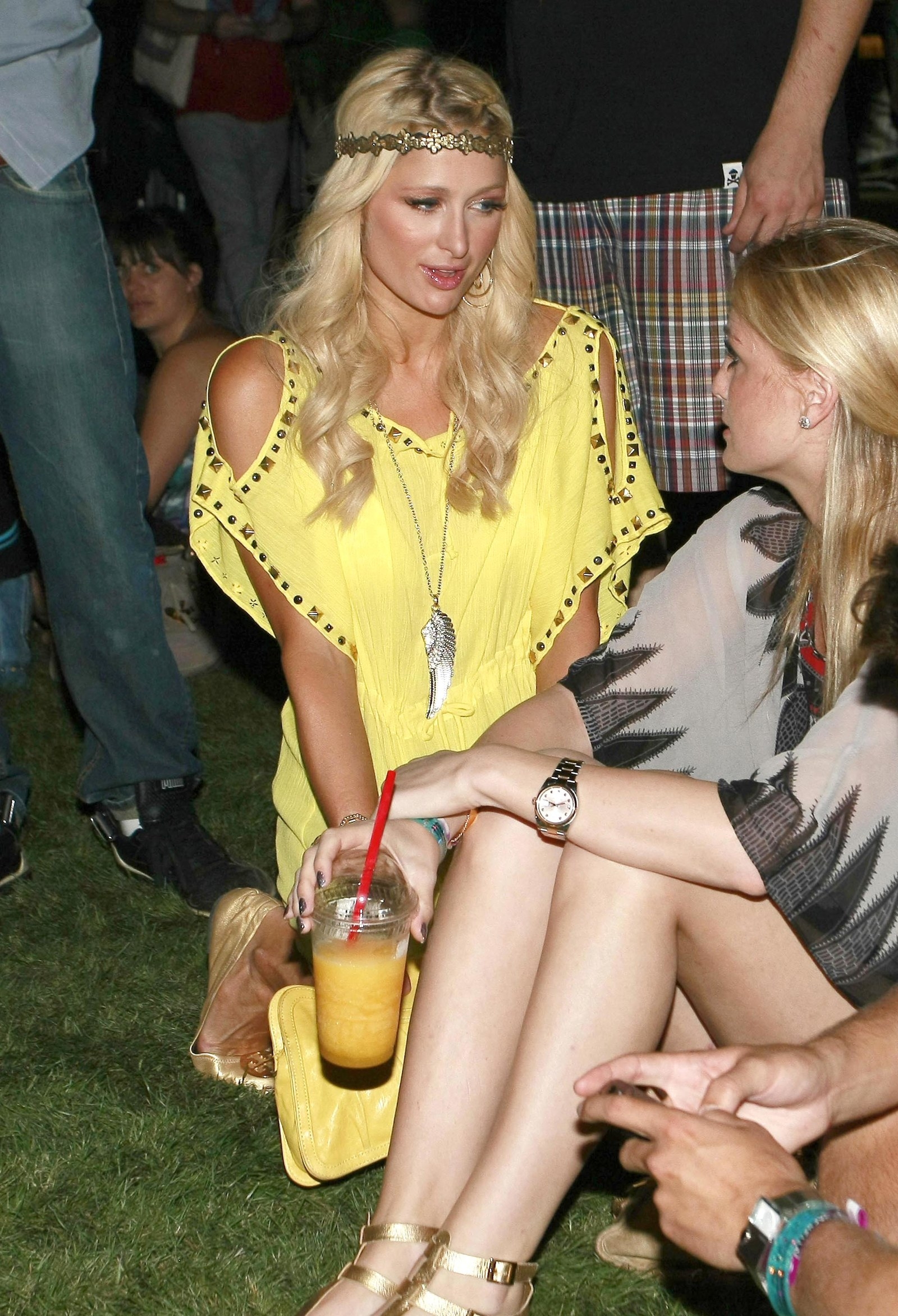 She skipped 2010 because 2010 was an irrelevant year.
In 2011, Paris was dating this dude Cy Waits. Here they are kissing because they loved each other then.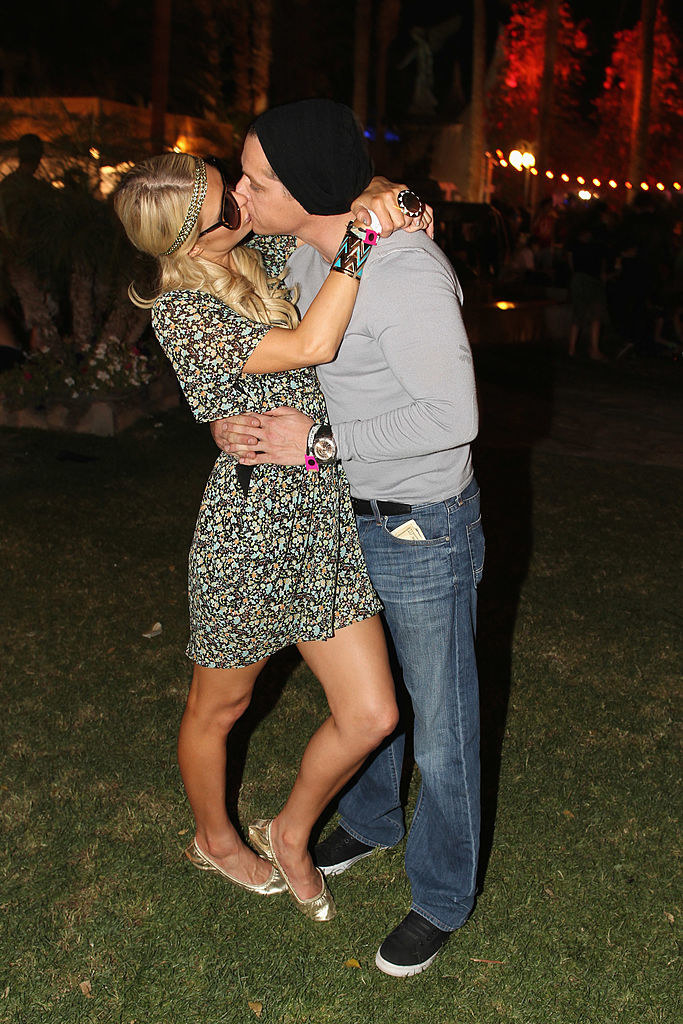 Her message at Coachella 2011 was simple: It was peace.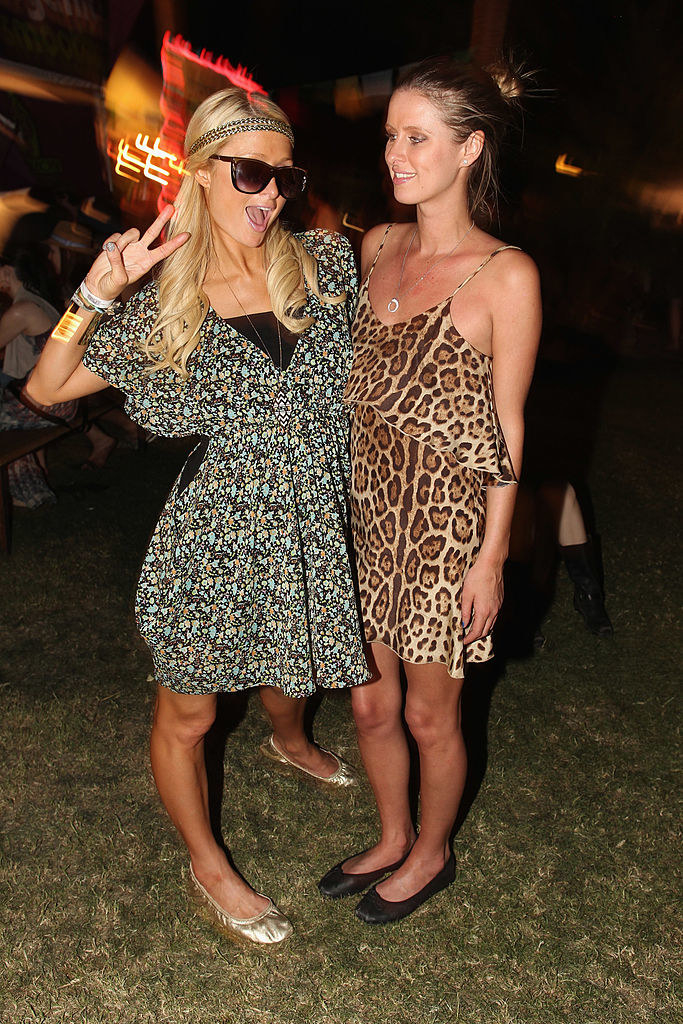 2012 was cloudy so cancel that.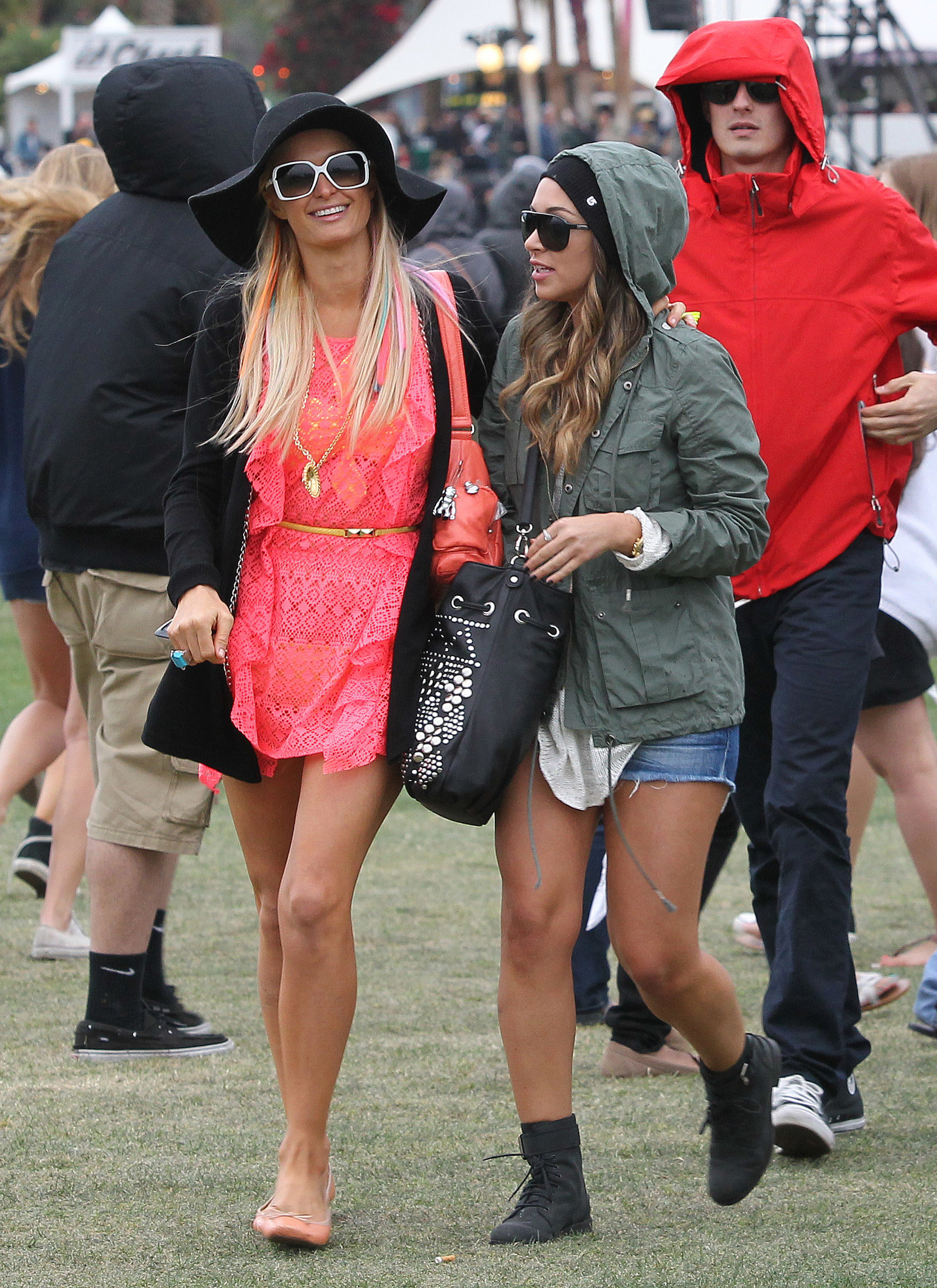 The only good thing that came out of 2012 Coachella was this, uh, how do you say? Little numba!
In 2013, Paris wore a faux sunflower crown and held a Sprite.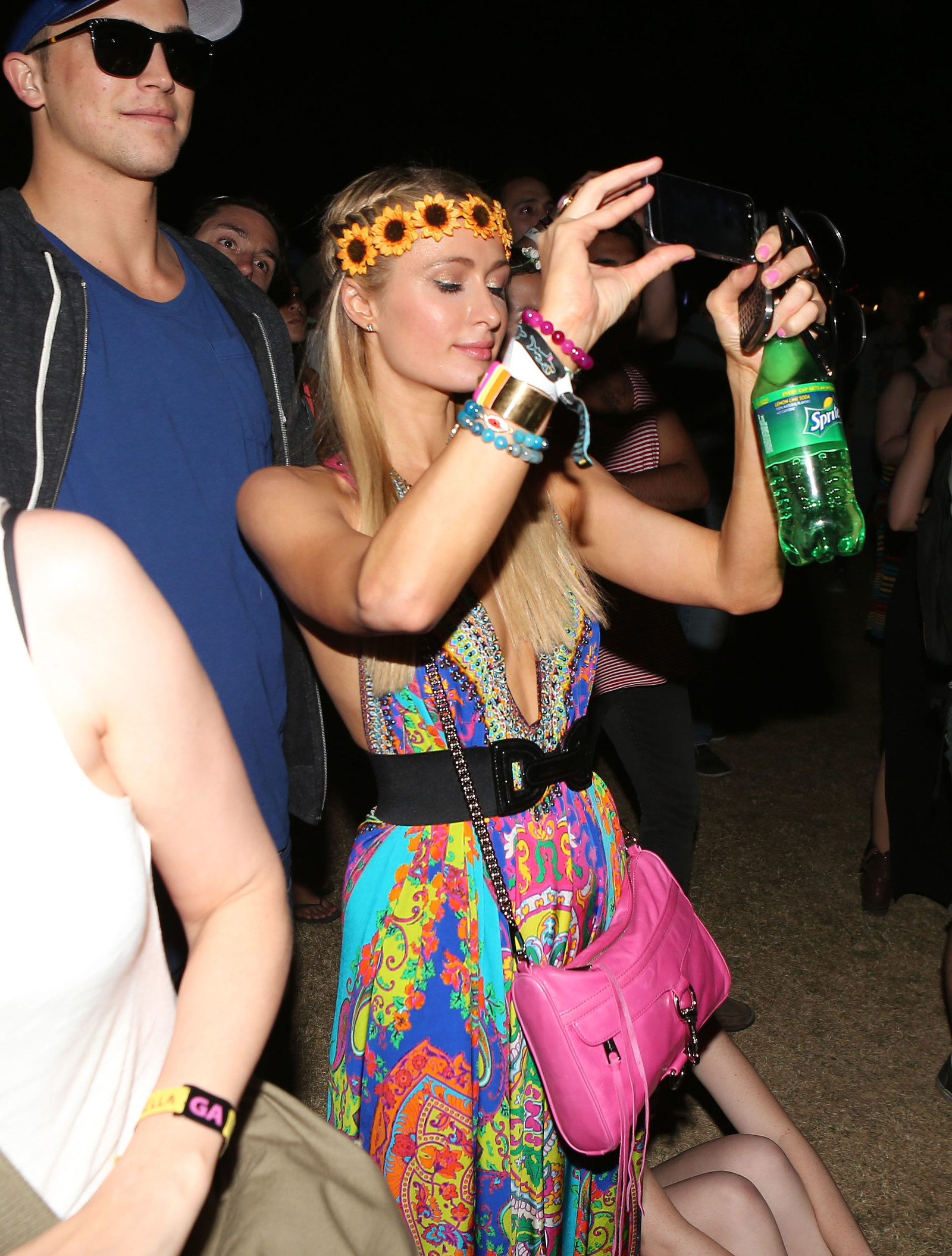 In 2013, she also accessorized her look with a hot guy.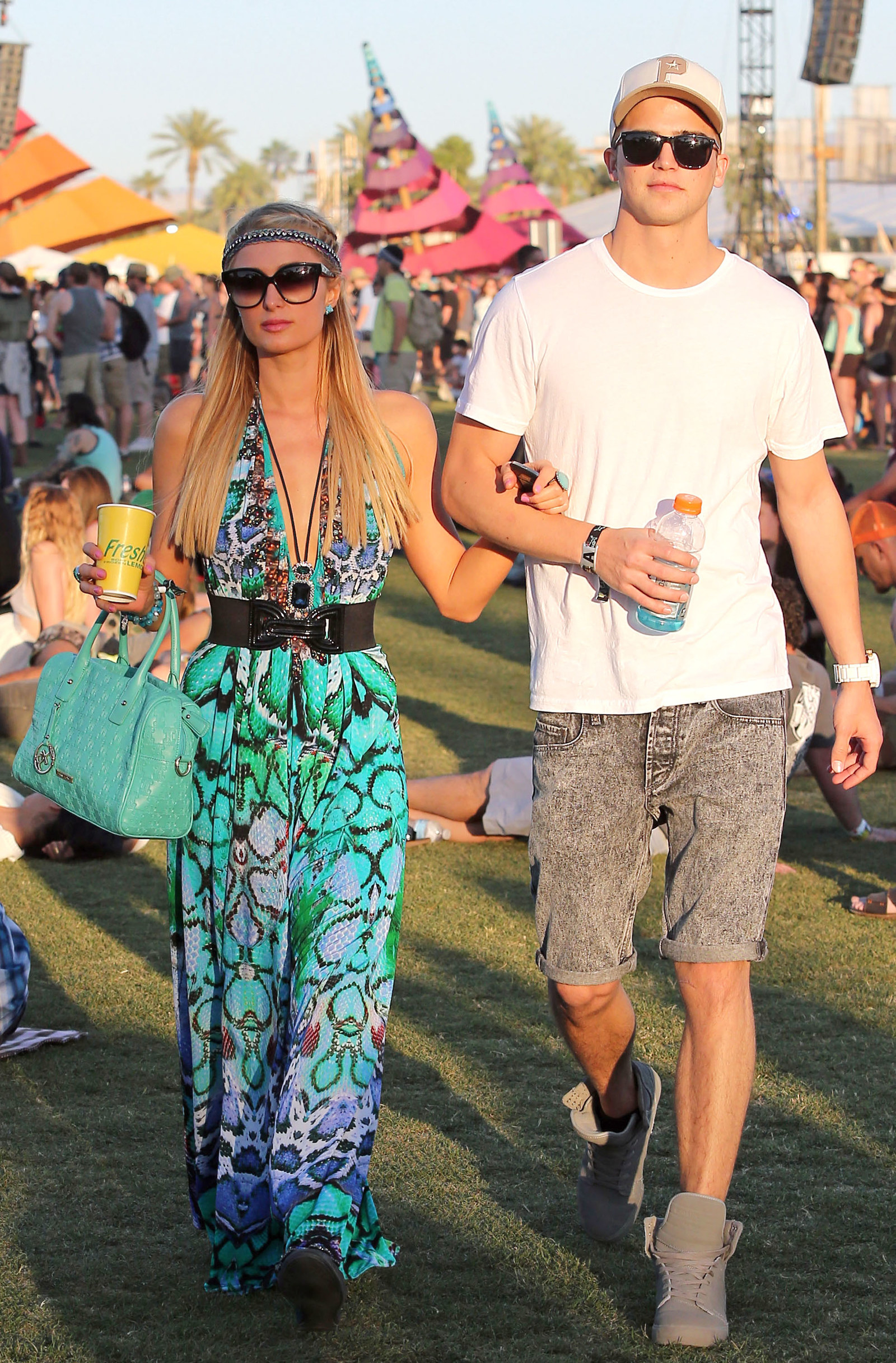 It was the year of blue.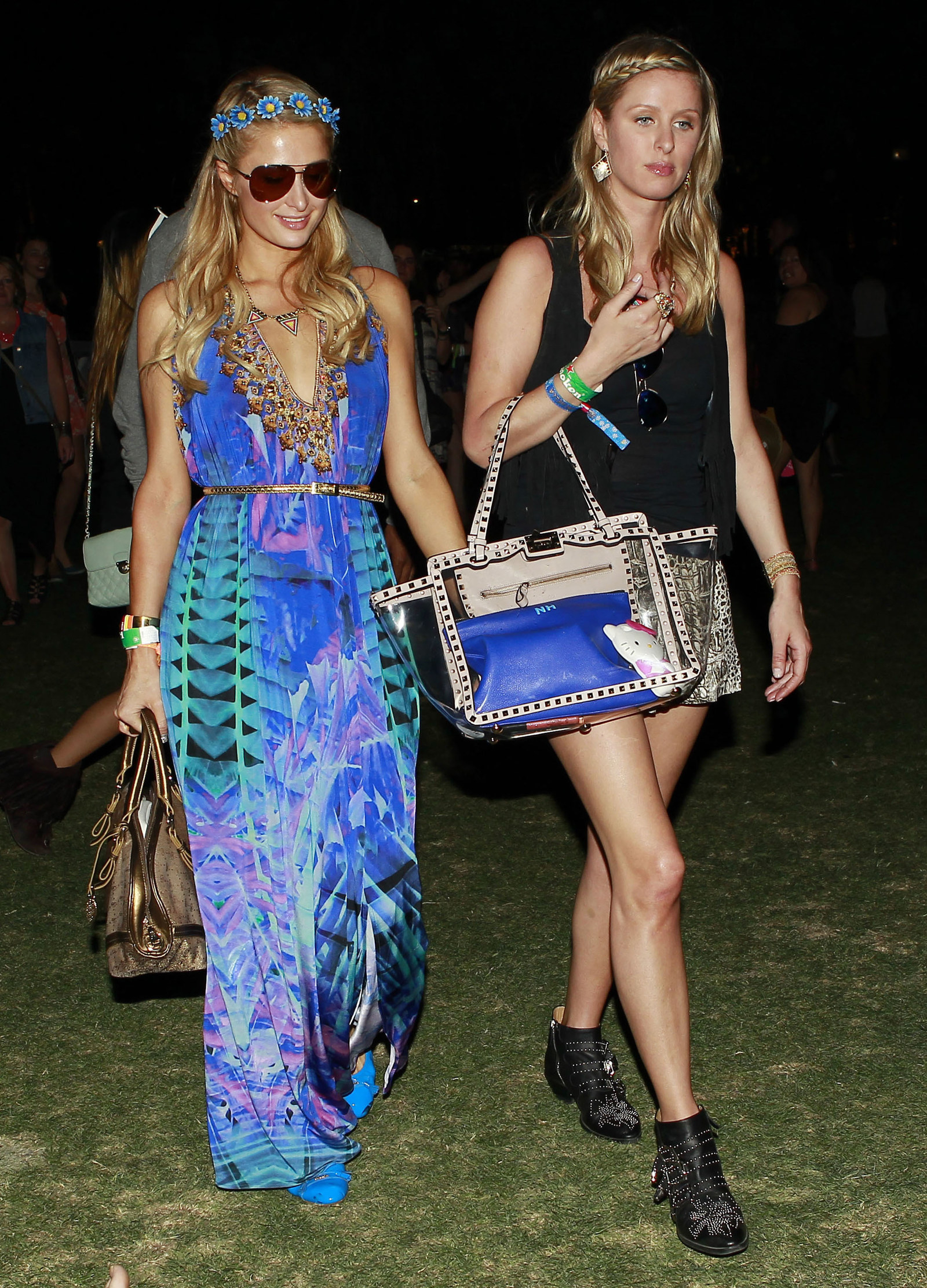 Like everything she wore to 2013 Coachella looked likes the same kinda blue but whatever legends never die.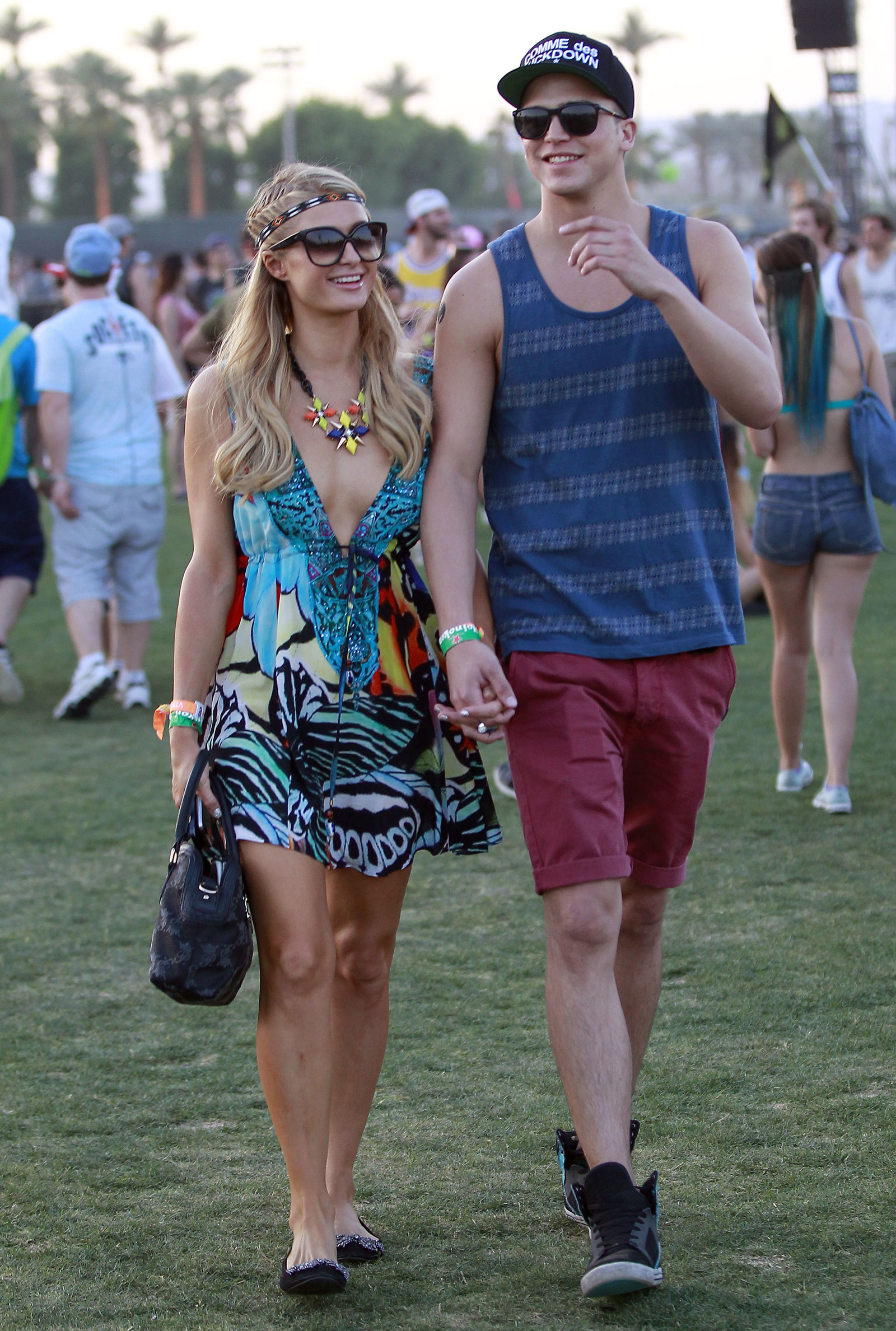 Here's 2014. She looks kinda pissed.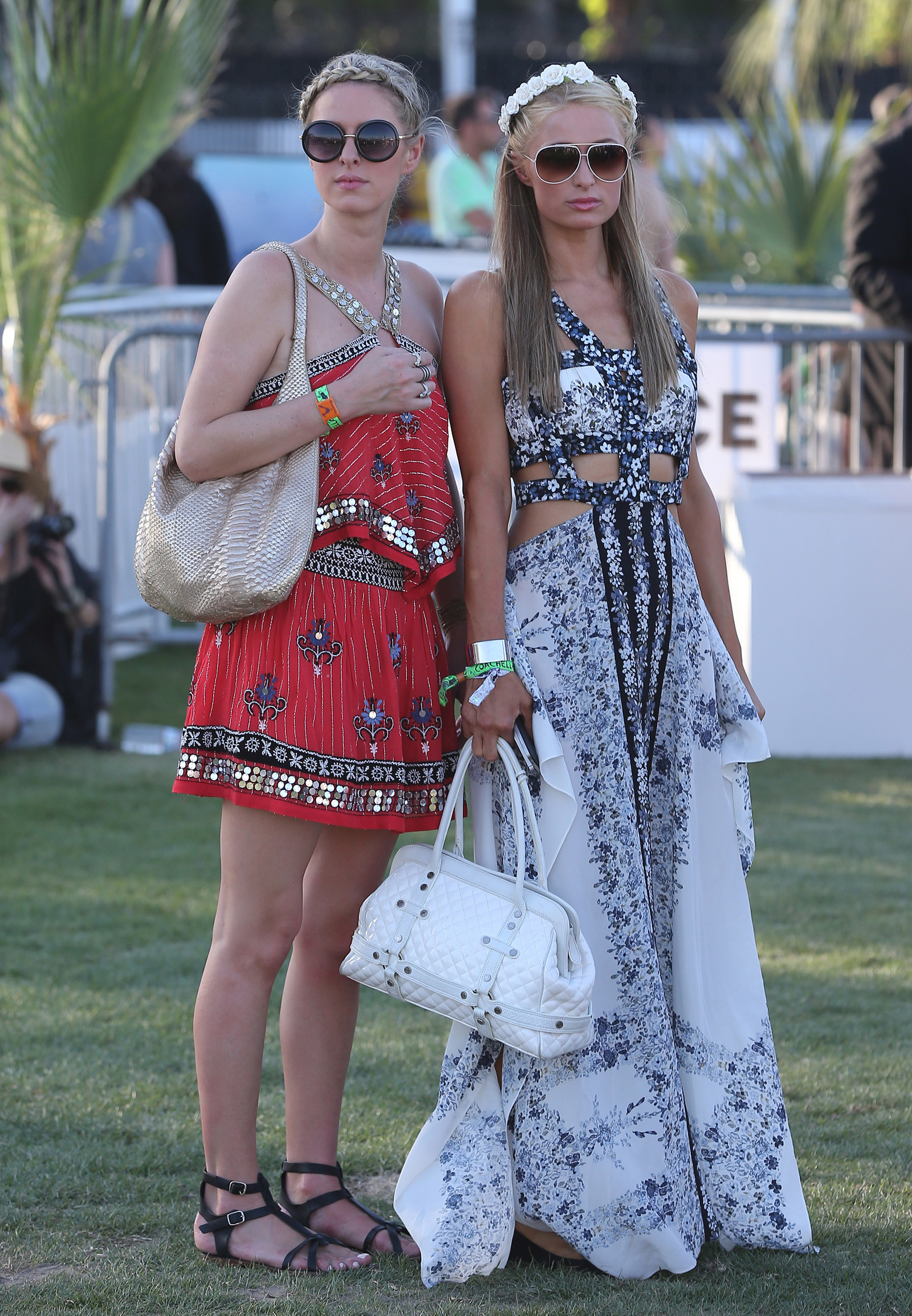 At night, she wasn't pissed anymore.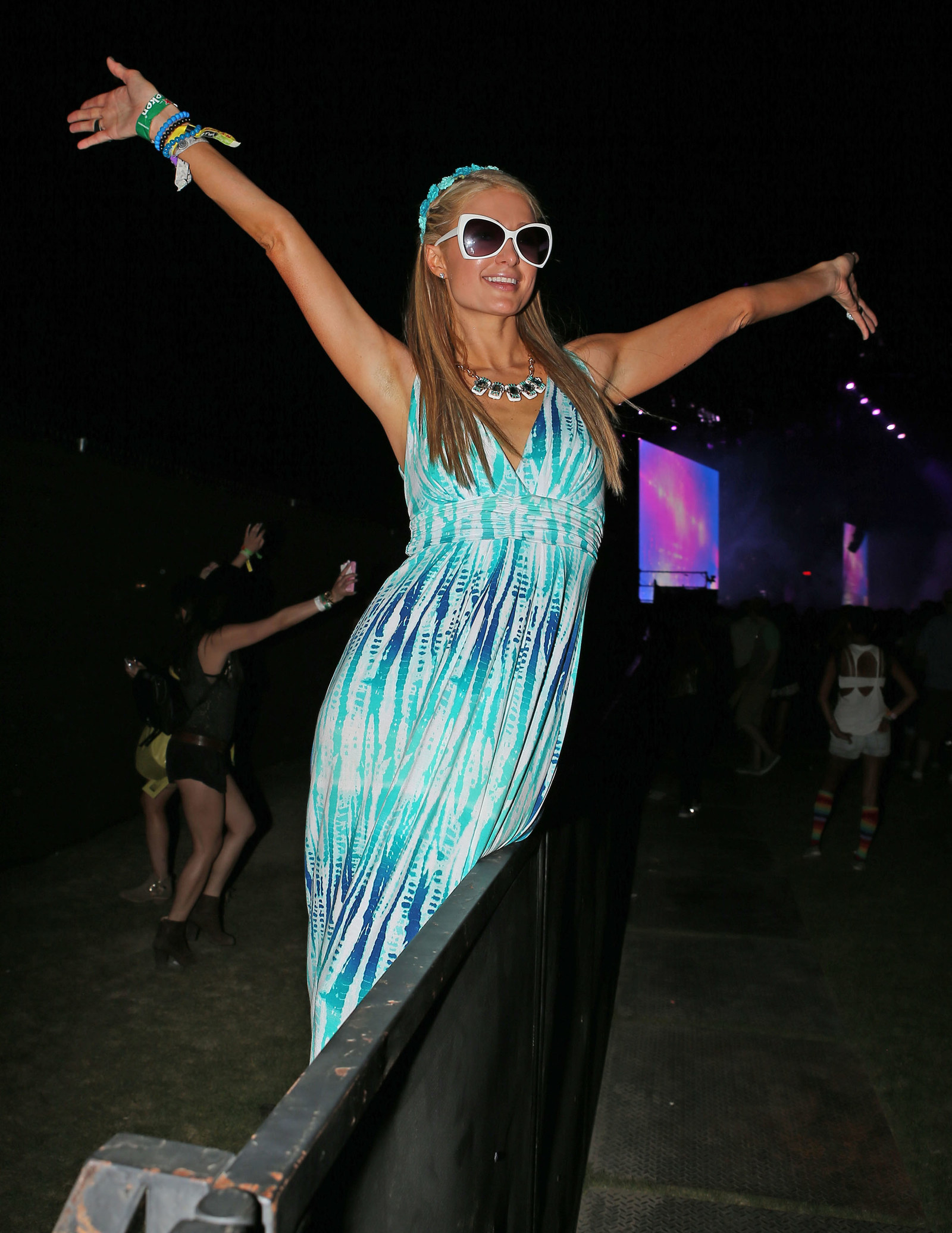 2015 is arguably and personally (I argue with myself about it) my favorite Paris Hilton Coachella year.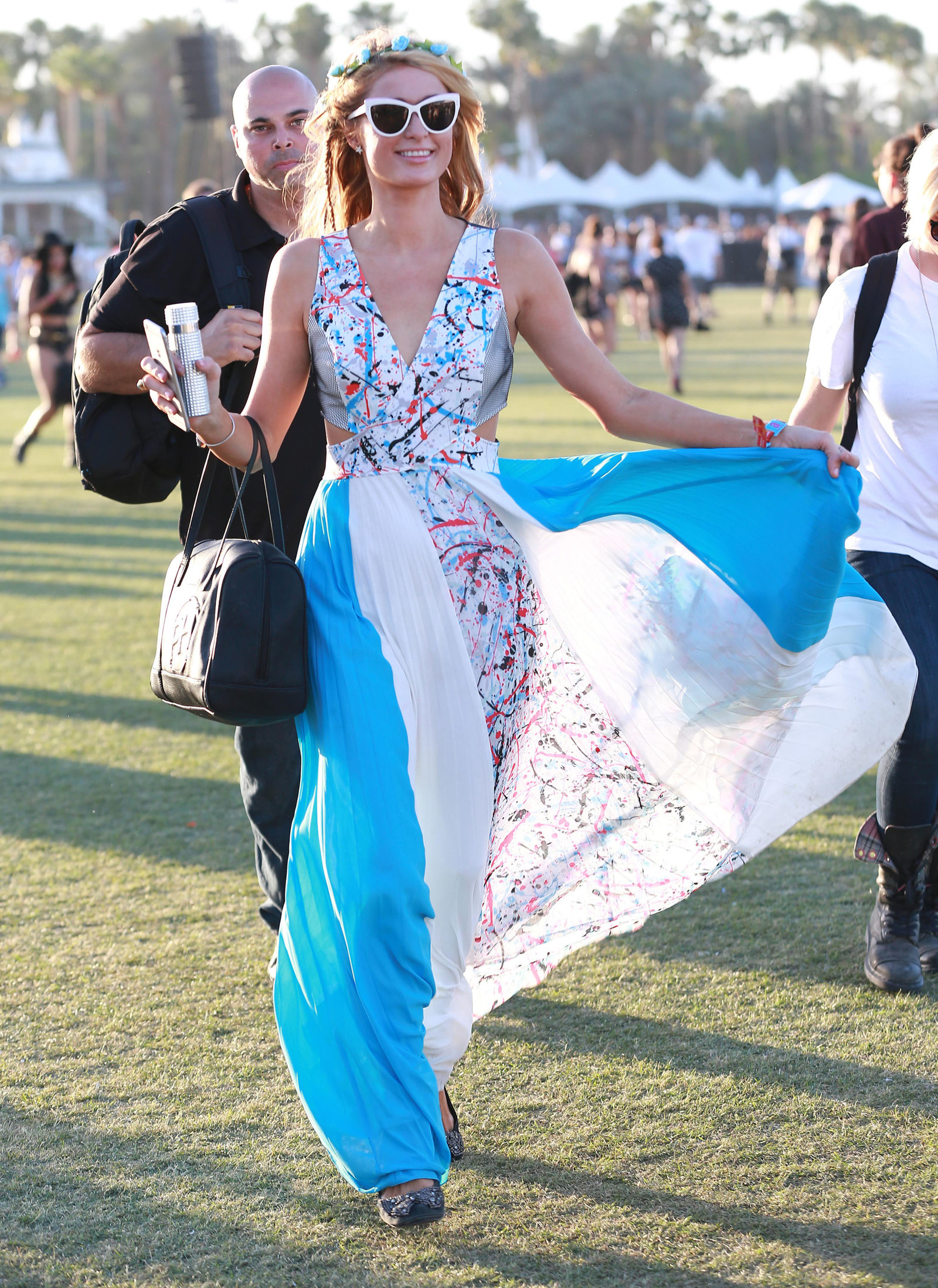 I'm.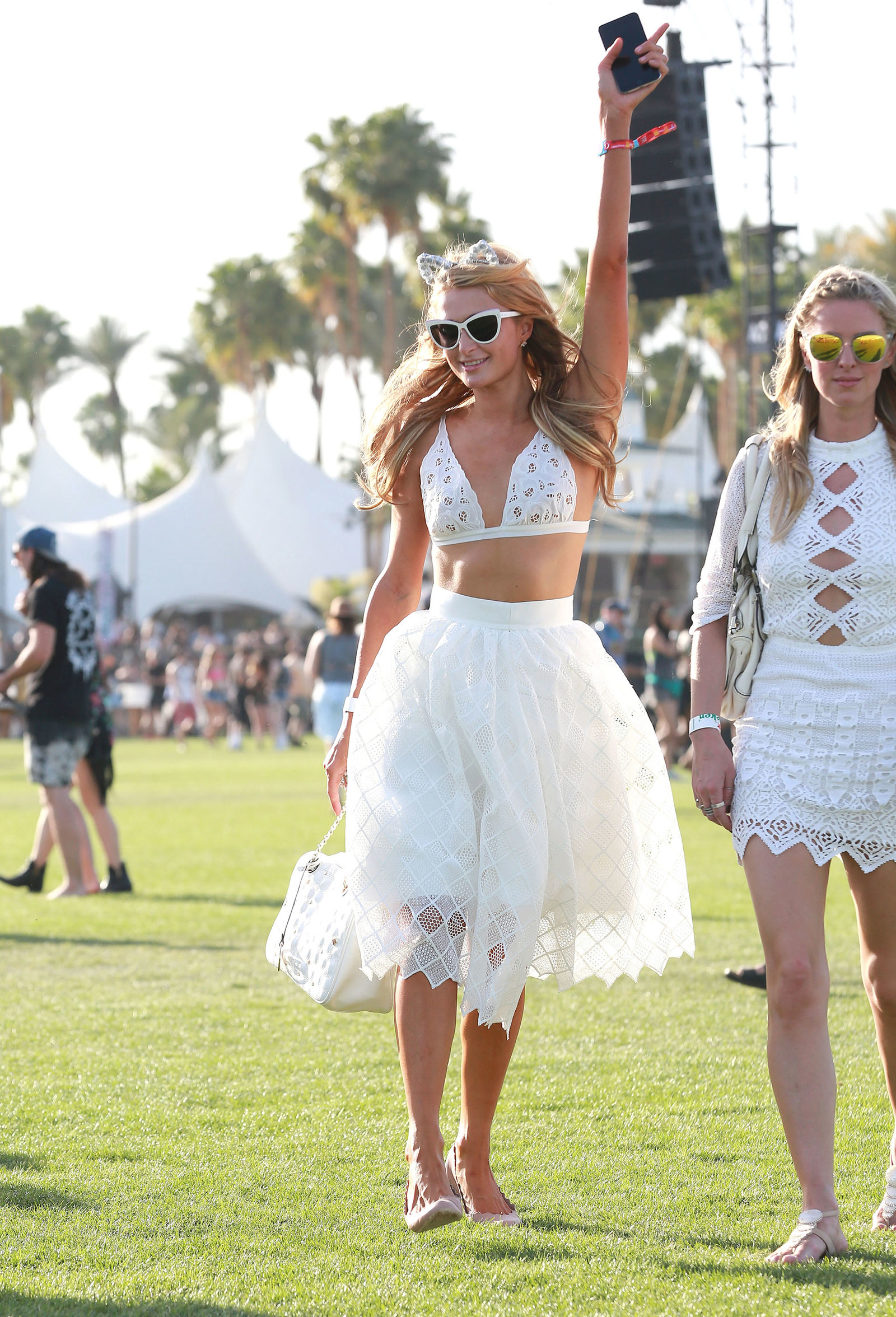 Like I can't even finish my sentences these are looks.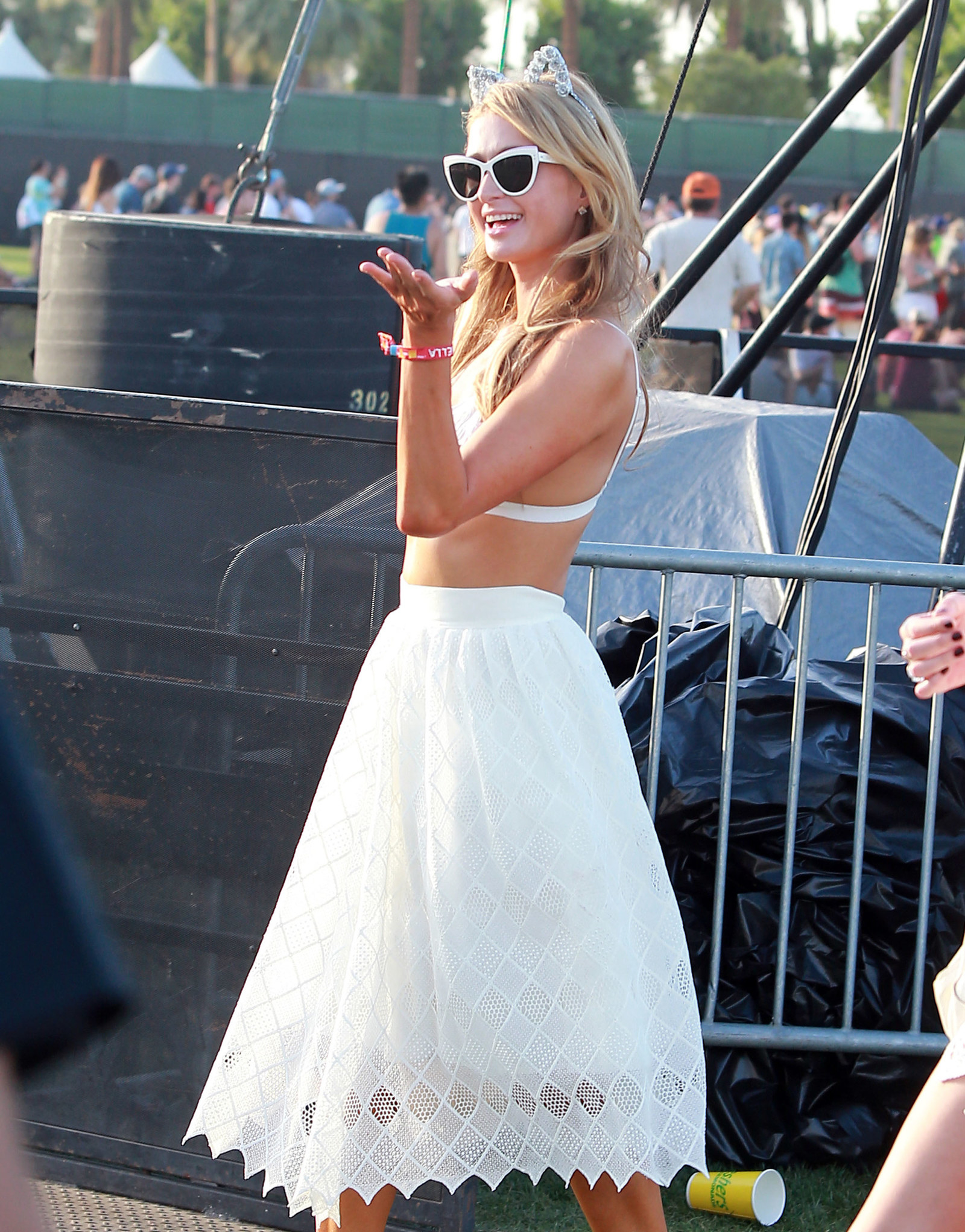 She knows it.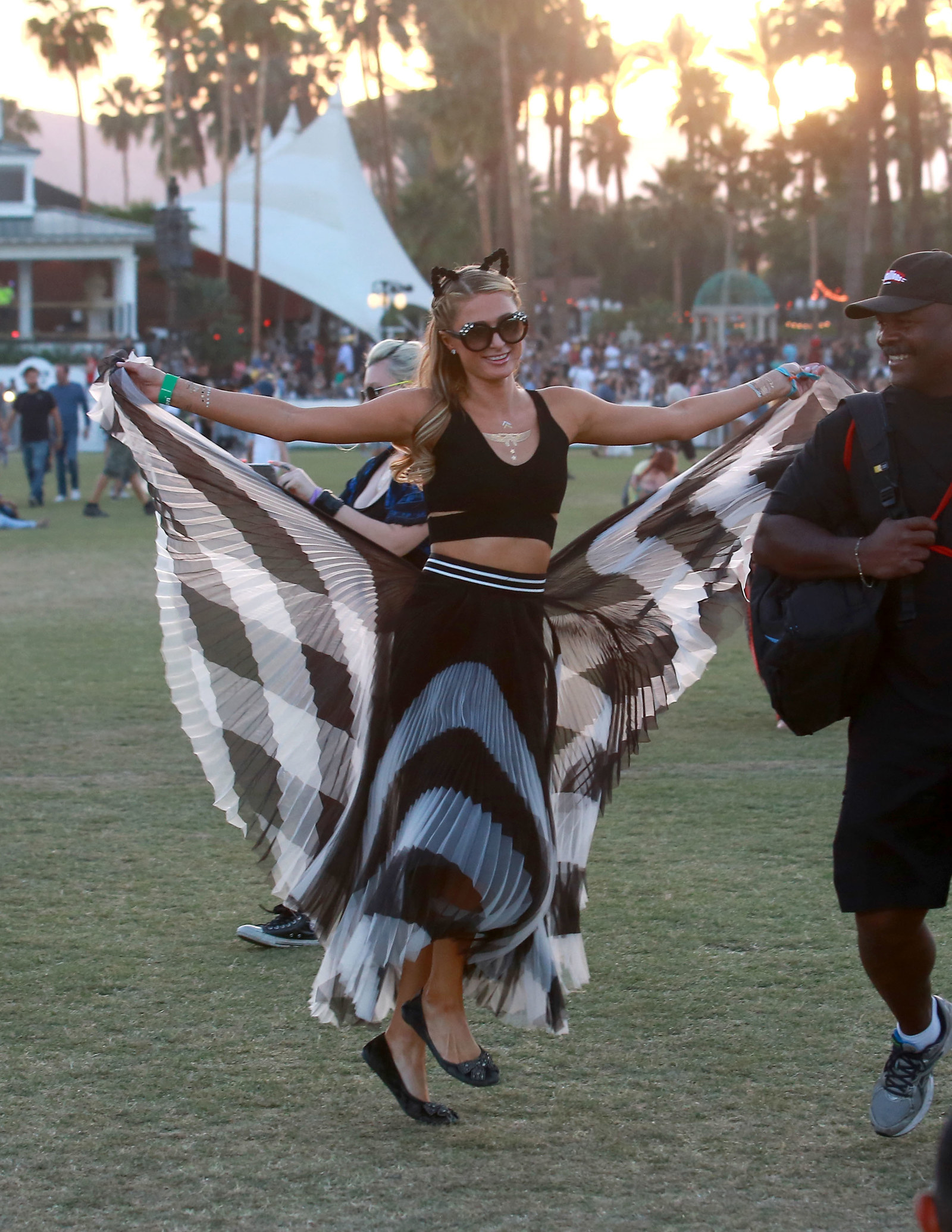 She is like a rich butterfly who has parents that own a hotel empire and then was able to be a successful businessperson. This is happiness!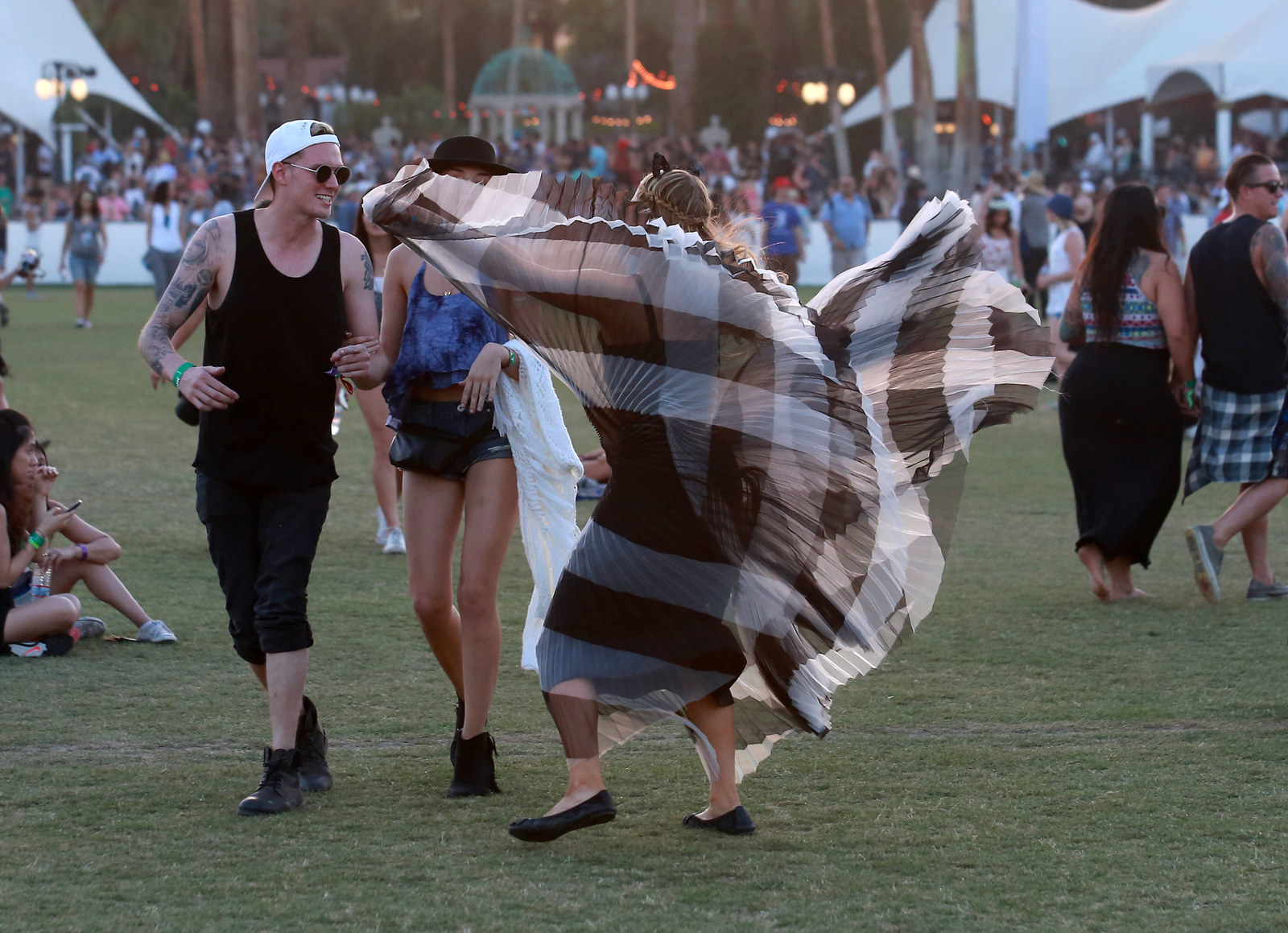 Fuck me up, 2015 Paris!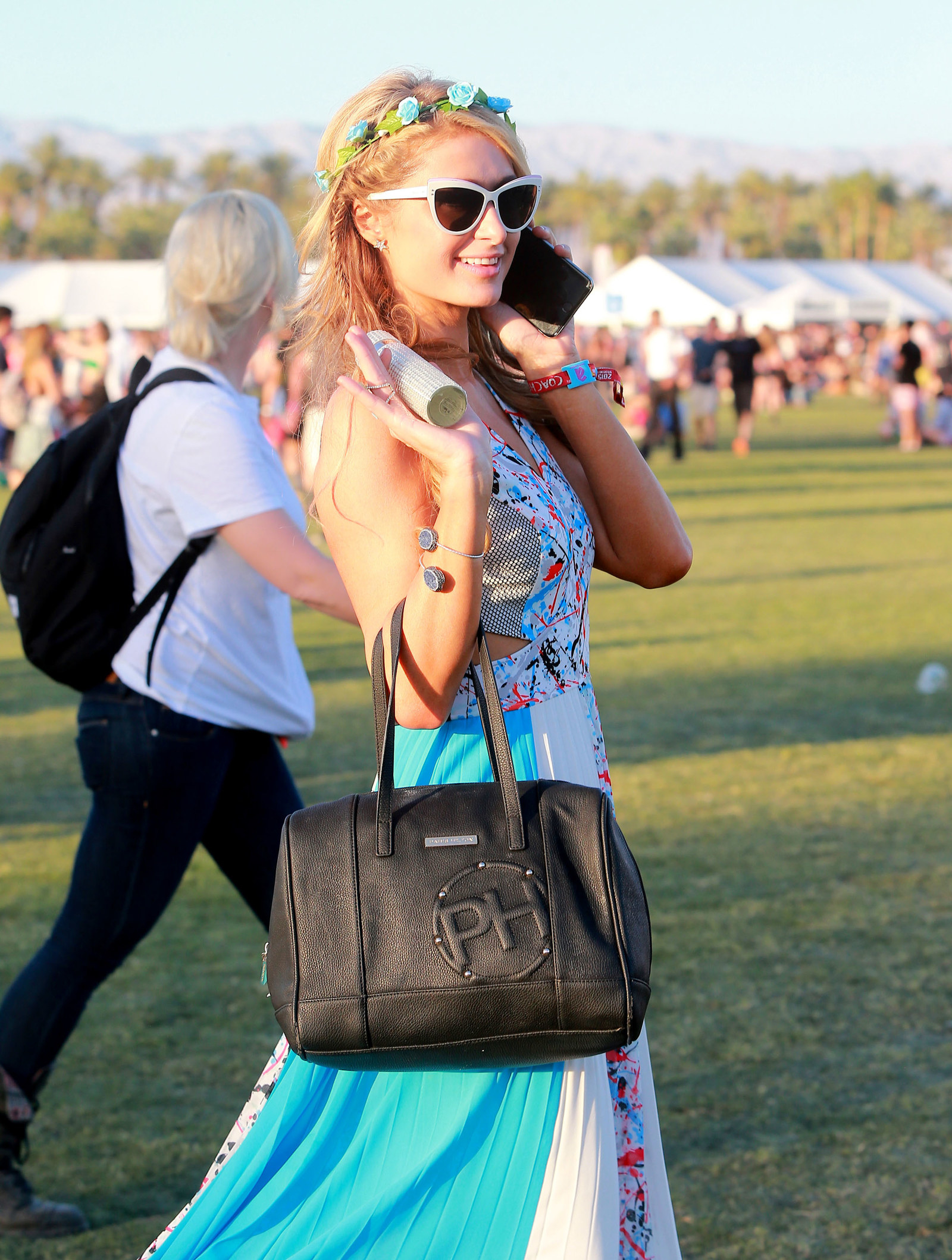 2016 was the year of this see-thru thing. Loves it.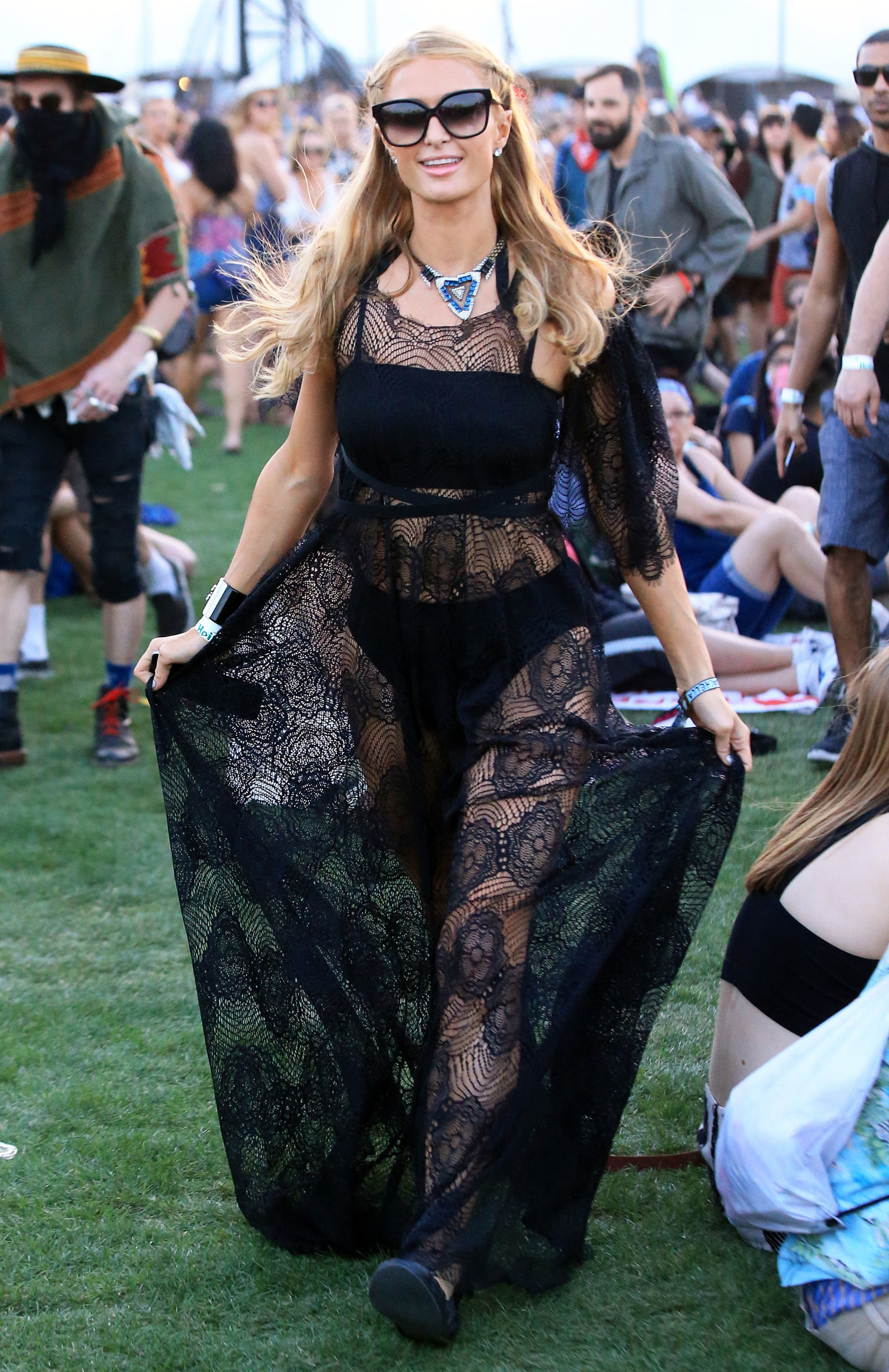 At 2016 Coachella, Paris even did some community service and took this photo with some poors. She IS kindness!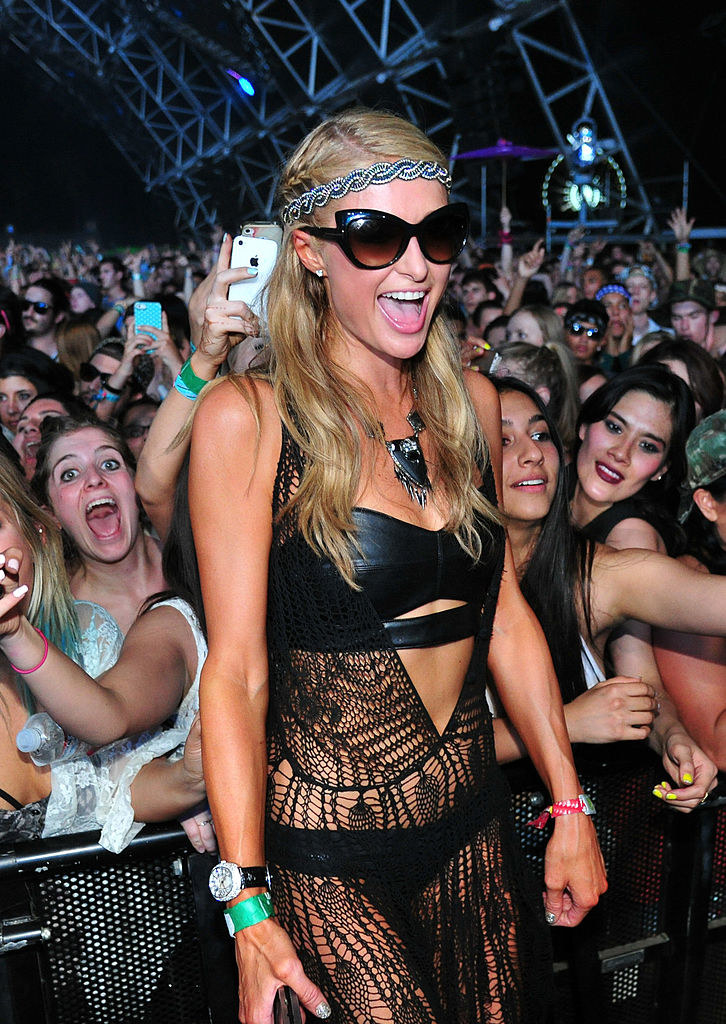 And now we're in 2017.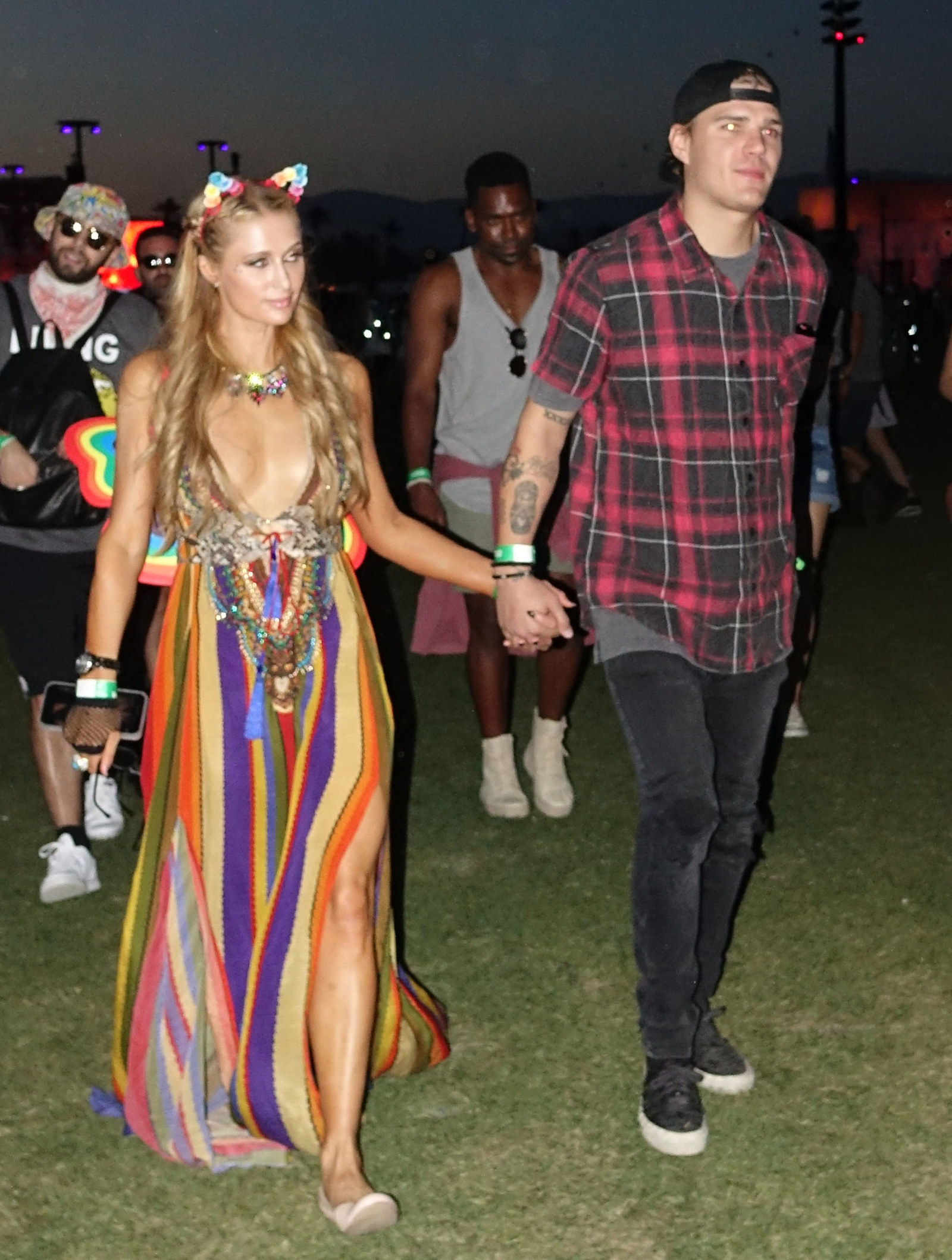 RAINBOW BUTTERFLY WINGS. It's like she knows how to be the right amount of extra without being tacky.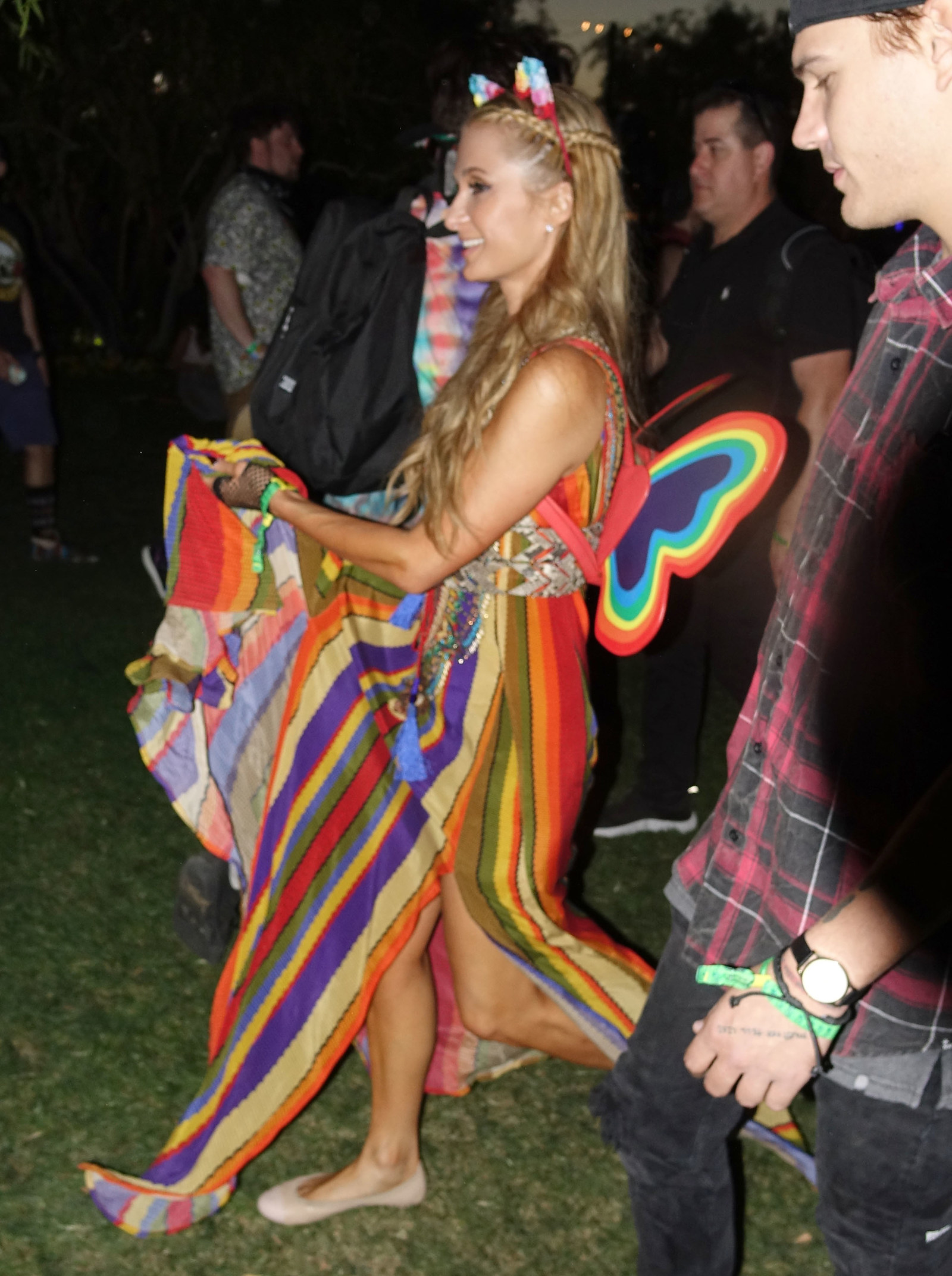 So yeah, thanks for looking at a shit ton of Paris Hilton at Coachella pics. That was fun.
I'll leave you with this thought/request: When I die I want to reincarnated as one of Paris Hilton's 27 pairs of white sunglasses (because she'll wear me at Coachella).