Thinkstock/MsMoloko
Which Belle And Sebastian Album Should You Listen To Right Now?
You got:

The Boy With The Arab Strap
Sit down with this 1998 classic and sing out all of your emotions to dreamy songs like "Sleep the Clock Around" and "Ease Your Feet in the Sea" and sadder songs like "Is It Wicked Not to Care" and "Seymour Stein." After you've finished the album you'll surely be feeling some way or another! Enjoy!
You got:

If You're Feeling Sinister
1996's If You're Feeling Sinister is the perfect album for you right now. This epic collection of songs are an emotional 1-2 punch: "Seeing Other People" and "Get Me Away From Here I'm Dying" are your go-to breakup songs, while "Like Dylan in the Movies" and "Judy and the Dream of Horses" are classic B&S songs that will make you feel things. Enjoy!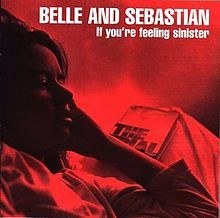 You got:

The Life Pursuit
By far the happiest album of them all, 2006's The Life Pursuit is a go-to album for happier days. From start to almost-finish (sorry, "Mornington Crescent") each track delivers a case of the warm-and-fuzzies. Go-to tracks for an instant mood-boost include "Another Sunny Day," "Sukie in the Graveyard," and "We Are the Sleepyheads." Enjoy!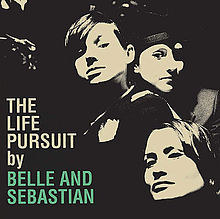 You got:

Dear Catastrophe Waitress
2003's Dear Catastrophe Waitress is a mostly-upbeat album that is perfect for almost any setting. "Step into My Office, Baby" and "Dear Catastrophe Waitress" will get you in a happier mood, "I'm a Cuckoo" is relatable AF, and if you're feeling stressed out about a relationship skip straight to "If You Find Yourself Caught in Love" and sing along with Stuart Murdoch's lovelorn lyrics. Enjoy!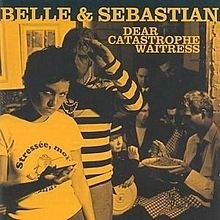 Time to revisit Belle and Sebastian's 1996 debut album! This collection of songs is a perfect outlet for a day when your emotions are confused: "The State That I Am In" and "She's Losing It" are probably relatable right now, but after you listen through them you can dance your butt off to "Electronic Renaissance" (in an hands-in-pockets, too-cool-for-school way of course) and finish with an ode to self-love, "I Don't Love Anyone." Enjoy!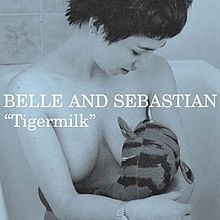 You got:

Fold Your Hands Child, You Walk Like a Peasant
This album from 2000 is the perfect soundtrack to the blues. From start to finish this collection of songs will hit you right in the feels: "Don't Leave the Light on Baby," "Nice Day for a Sulk," and "I Fought in a War" will be the perfect companion to your tears. Enjoy!