As the world adjusts to living life at home, one person you don't have to worry about at all right now is Arnold Schwarzenegger.
You see, he is self-quarantined at home with his mini horse Whiskey and mini donkey Lulu.
Together with his dog named Cherry, they are in quarantine together in what seems to be domesticated bliss.
They exercise together.
It honestly makes me jealous that I'm not surrounded by furry animal friends during MY quarantine.
But Arnold's dedication to his animals goes even further. I was looking through photos today when I came across this picture of Arnold stopping at a coffee shop earlier this month...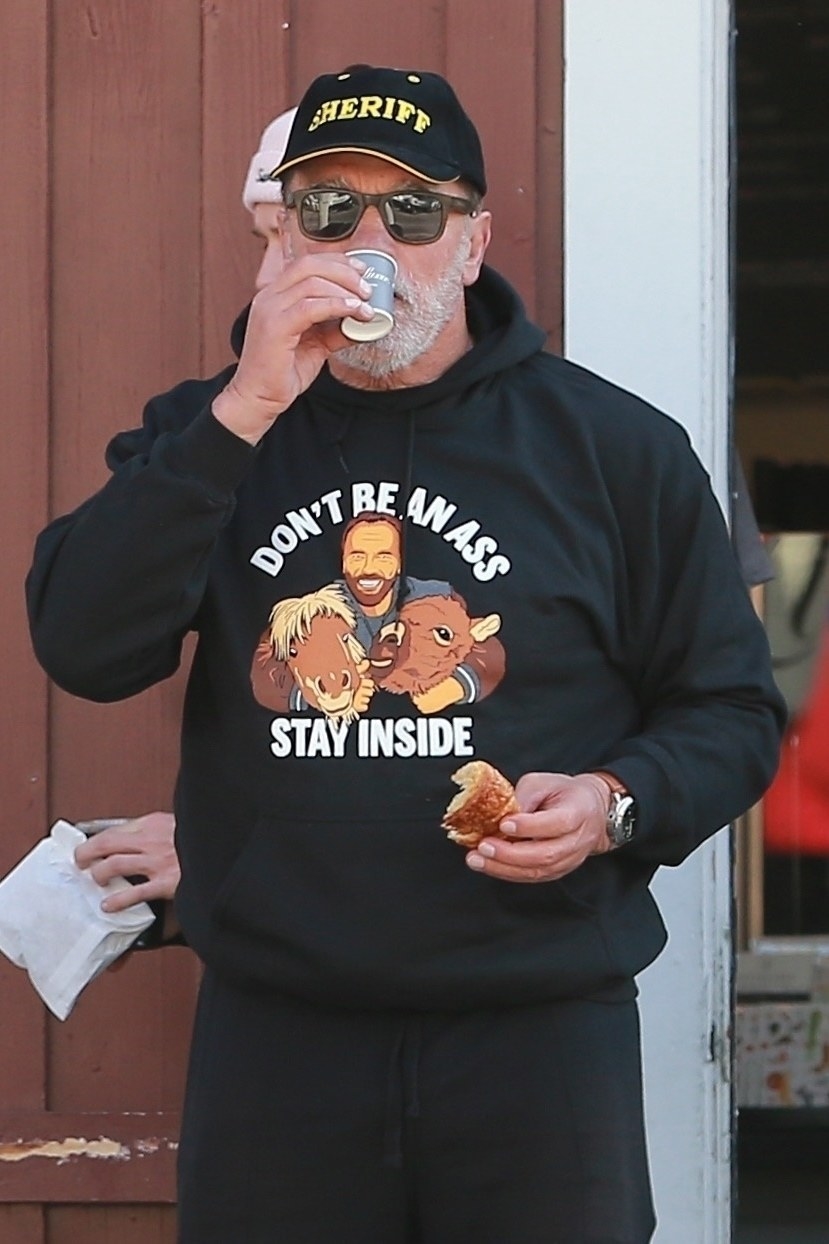 ...with a new sweatshirt that reads, "Don't be an ass, stay inside." (Even though he was outside at the time...)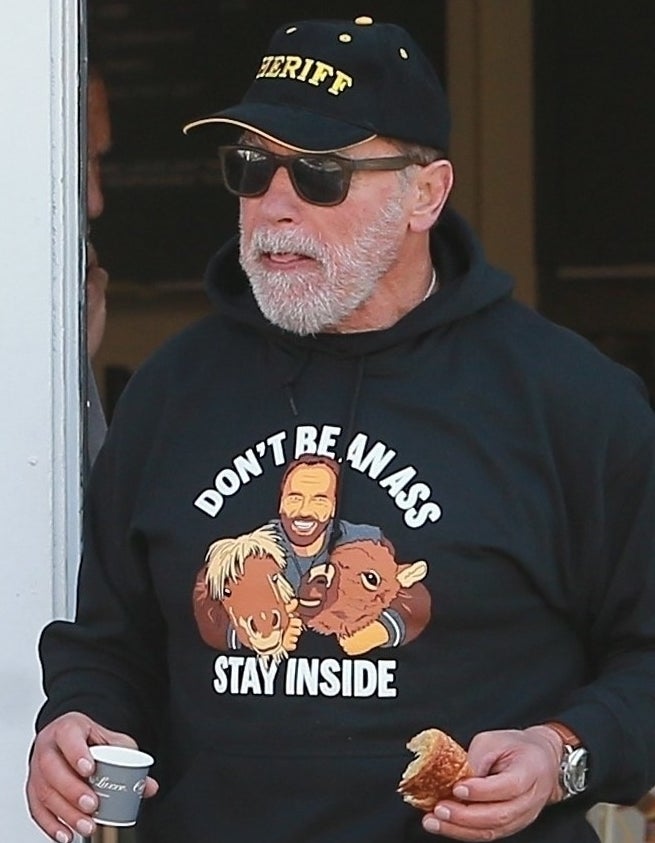 I love that (very important) message just as much as I love the pure joy emanating from Arnold's face in the original inspiration for the design: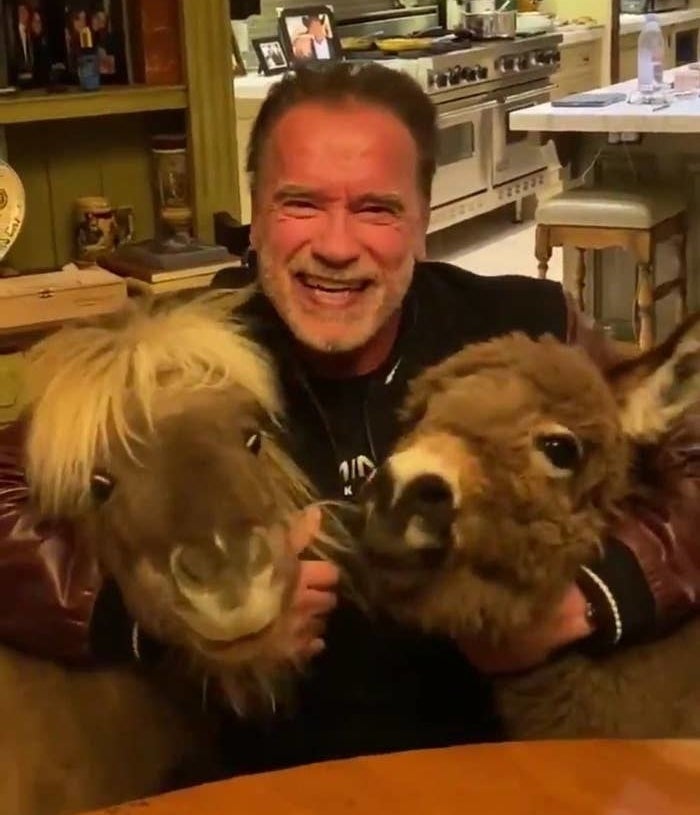 And for the record, Cherry is just a little bit jealous about the T-shirts, but she's doing just fine.
And it looks like that merch isn't the only coronavirus-inspired swag Arnold's putting out there these days.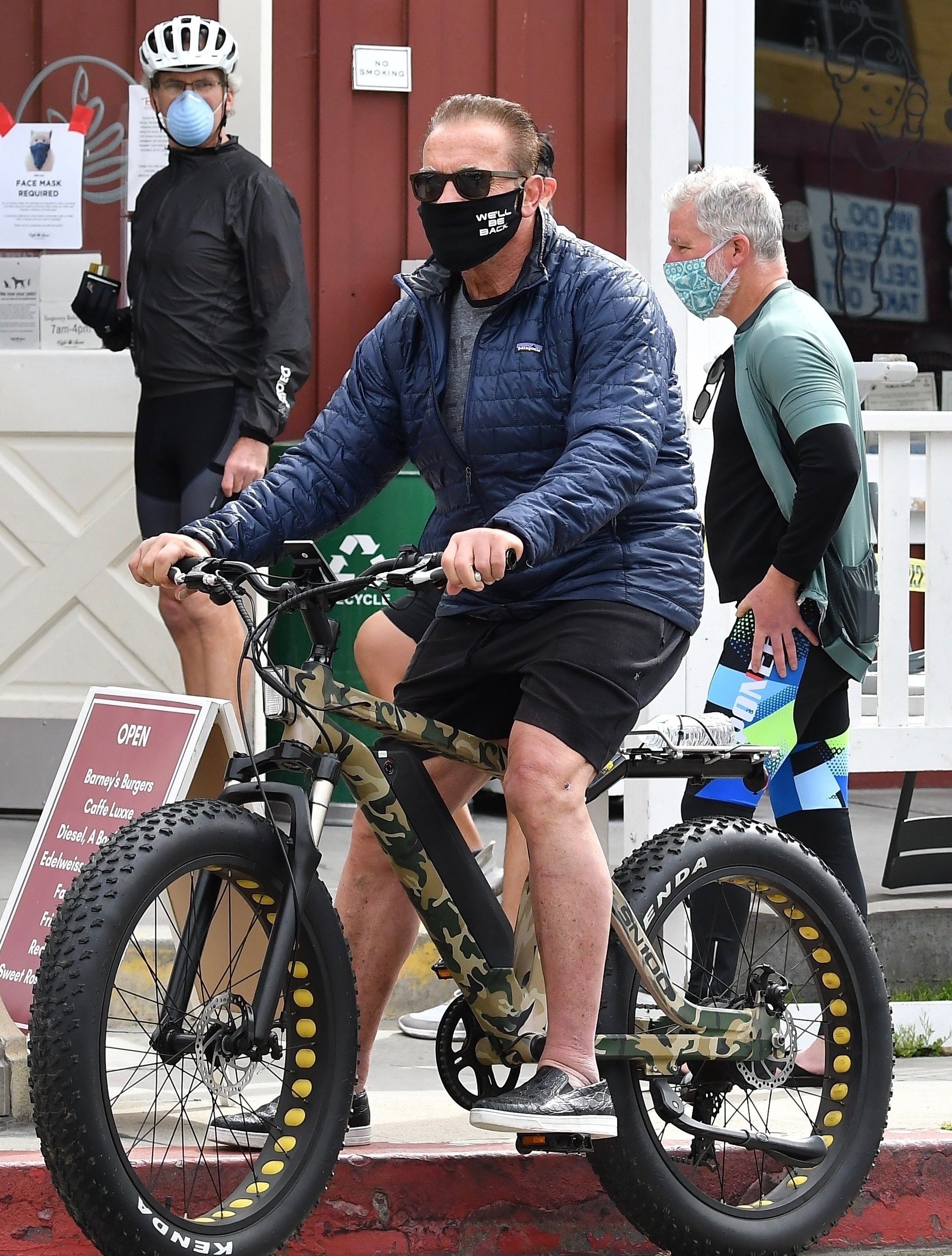 He was seen over the weekend sporting this Terminator-inspired "we'll be back" face mask, too.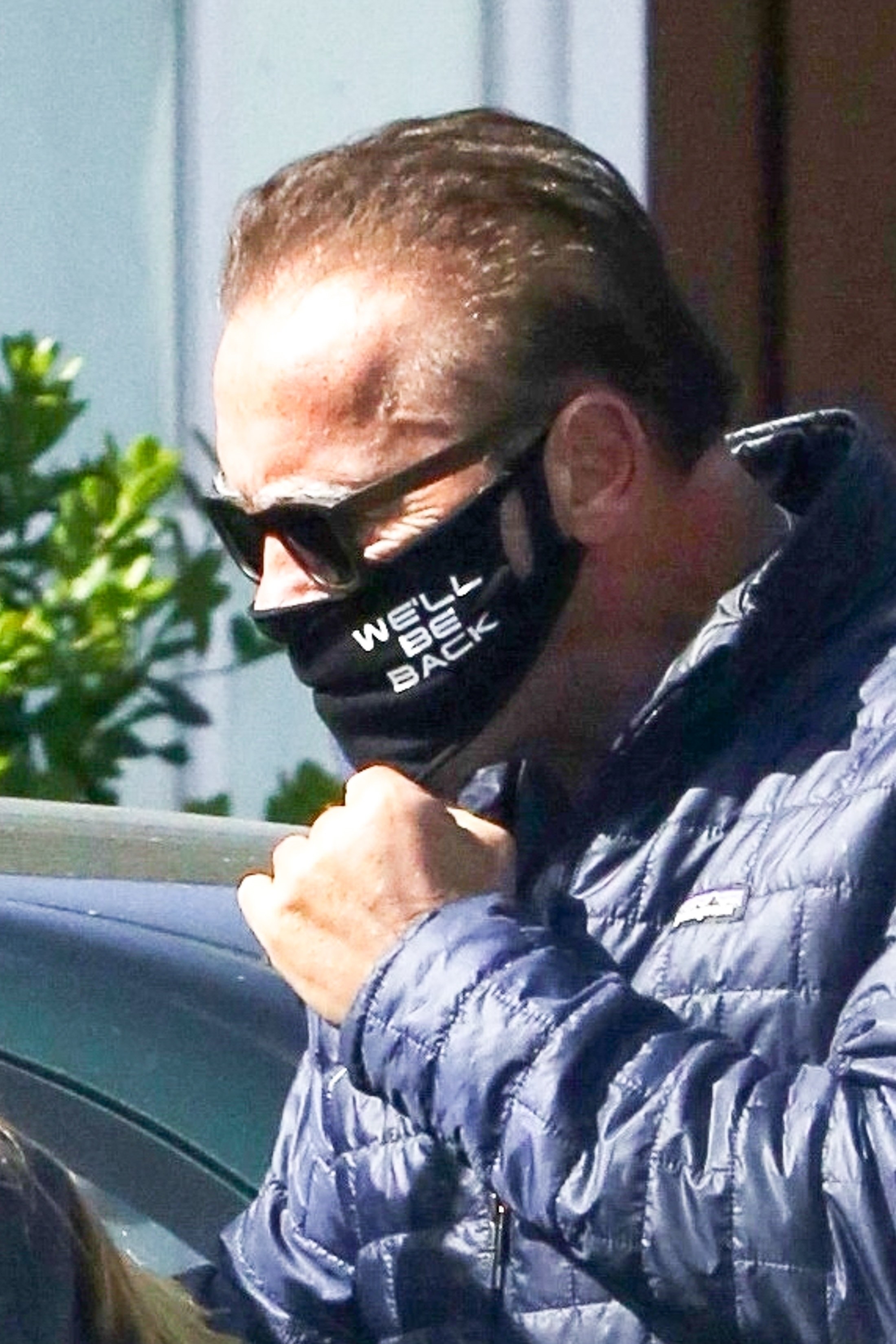 So the TL;DR here is that Arnold is living his best life right now and we should all take the message on his sweatshirt to heart.