Twenty-six years after starring in Cinderella, Brandy and Paolo Montalban are reuniting to reprise their roles as Cinderella and Prince Charming — or, now, King Charming — in Disney's next installment of the Descendants franchise, Descendants: The Rise of Red.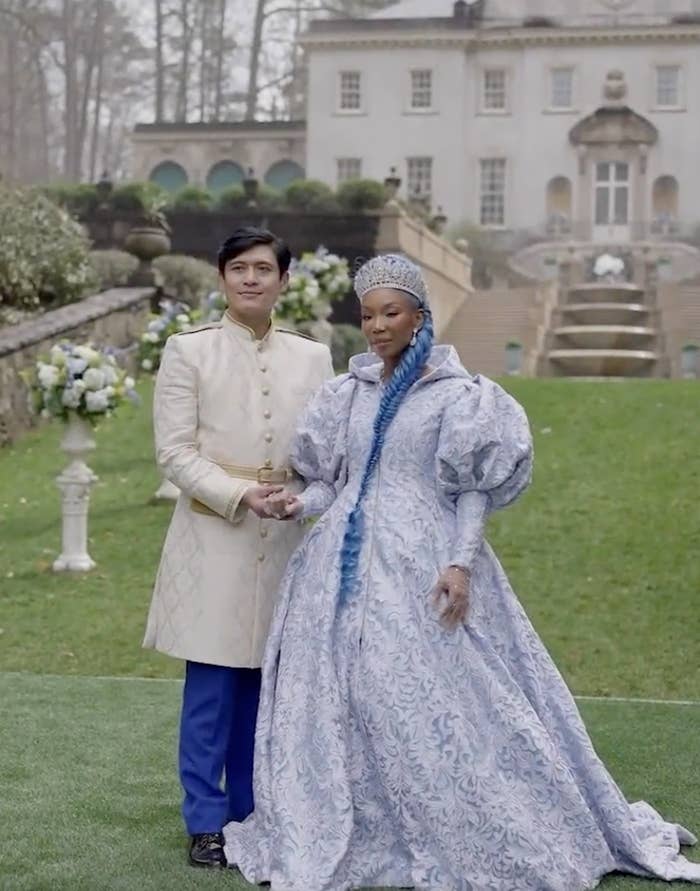 Disney+ announced the news in a tweet that included a 25-second, behind-the-scenes clip of the two back in character — and they look glorious.
Here's Brandy as (Queen?!) Cinderella: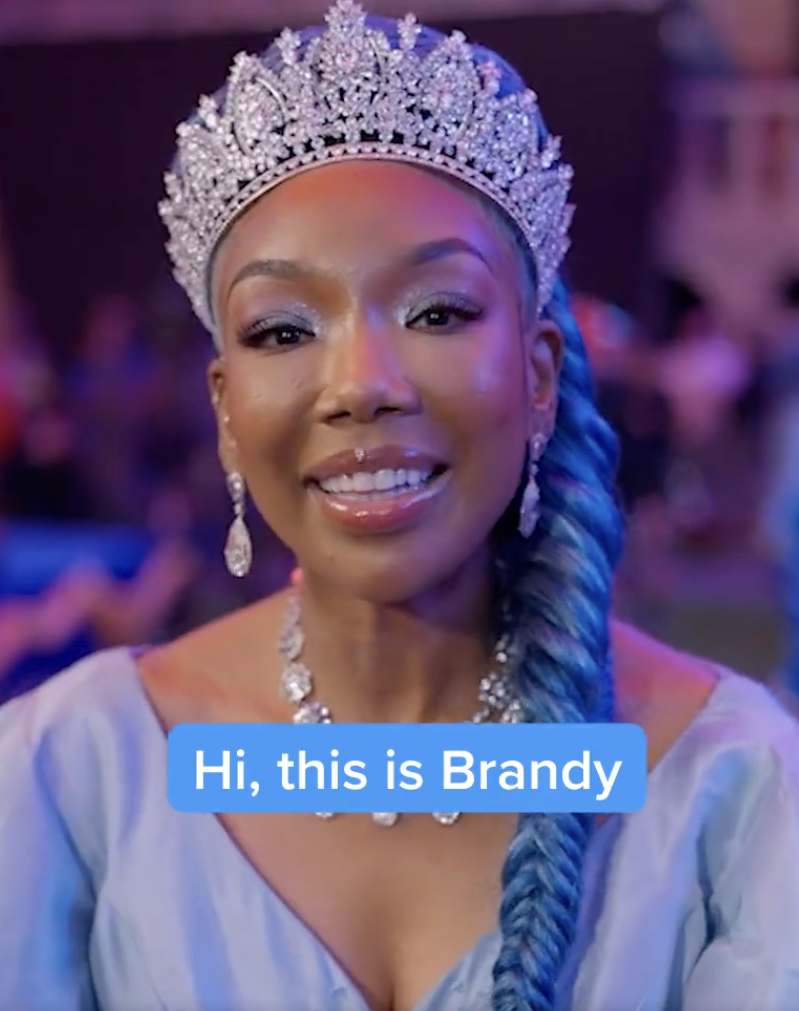 And here's Paolo as King Charming: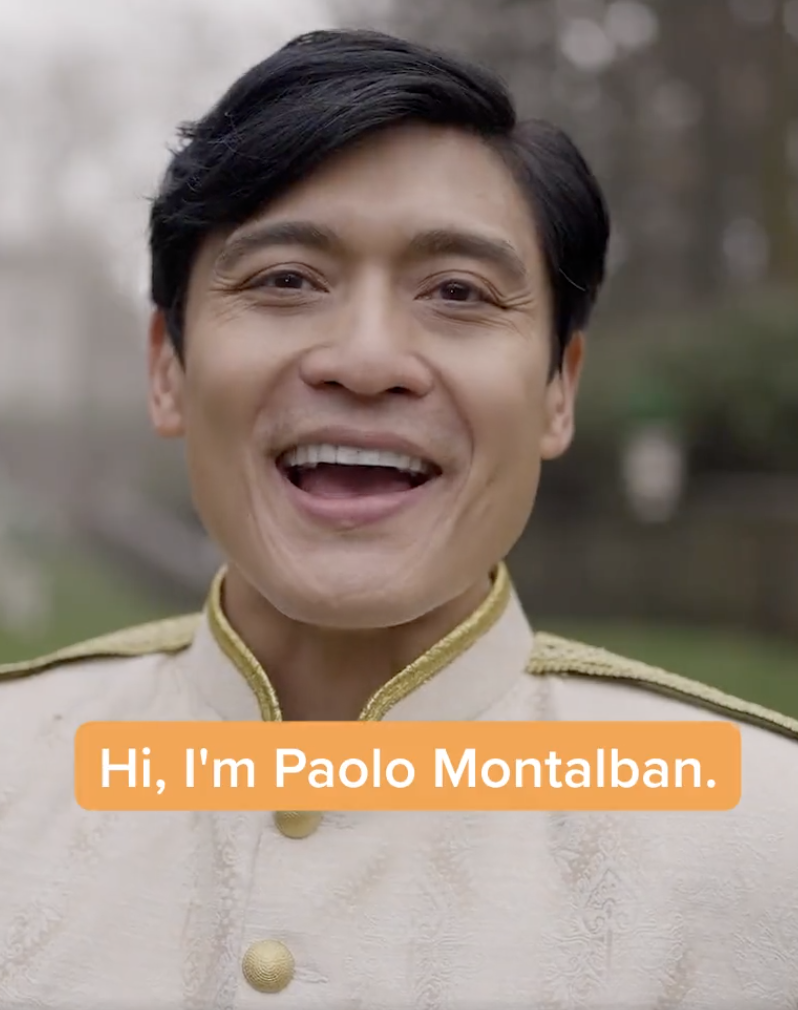 Back in 1997, Brandy and Paolo starred alongside Whitney Houston (who was also a co-producer), Whoopi Goldberg, Victor Garber, Jason Alexander, Bernadette Peters, Veanne Cox, and Natalie Desselle.
Not only did Cinderella have a racially diverse cast, but it was conceived to be "multiethnic from the very beginning," according to director Robert Iscove. In fact, when the movie was first pitched to Whitney in 1993, executive producers proposed that she play Cinderella herself.
"Yes, I was supposed to be Cinderella," Whitney told Jet magazine when the movie premiered in 1997. "But after you get married and have a baby, it's like, 'I'm not feeling quite like Cinderella.'" Instead, she suggested that Brandy, who was 18 at the time, play the titular character.
Now Brandy and Paolo will star alongside Rita Ora — who's been cast to play the Queen of Hearts, who "rules over the kingdom of Wonderland with an iron first."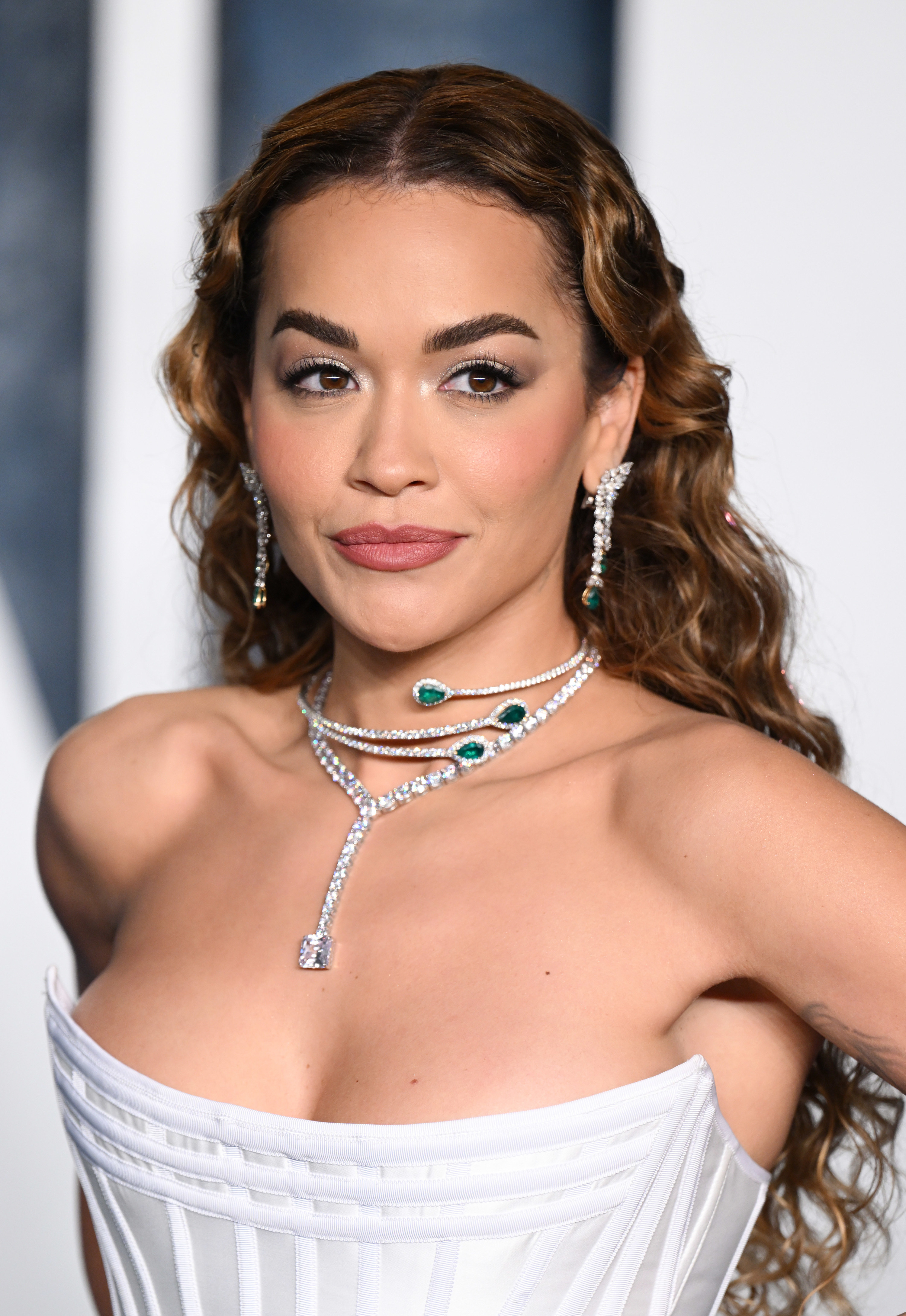 Disney's Descendants franchise (of which there are already three installments) follows the teenage children of classic Disney villains, including 101 Dalmatian's Cruella de Vil, Aladdin's Jafar, The Little Mermaid's Ursula, Snow White's Evil Queen, and Sleeping Beauty's Maleficent.
This fourth installment, The Rise of Red, will follow Cinderella and King Charming's perfectionist daughter Chloe (played by Malia Baker) and the Queen of Hearts' rebellious daughter Red. The two join forces to stop a coup started by the Queen of Hearts and travel back in time to prevent her from becoming a villain in the first place.
However, this isn't the first time Brandy and Paolo have reunited since Cinderella. Back in December 2021, when Disney+ made Cinderella available to stream, Paolo posted a clip on Instagram of the two seeing each other for the first time in 24 years.
Needless to say, fans are excited, noting that the decision also makes Brandy and Paolo's Cinderella and Charming the canon version of the characters:
What do you think of seeing Brandy and Paolo together onscreen again as Cinderella and King Charming? Let us know in the comments!