This is 23-year-old Paula Akpan and 26-year-old Nicole Krystal, who are both from London. In March, the two friends decided to do something that's never been done before and put on the UK's first ever Black Girl Festival.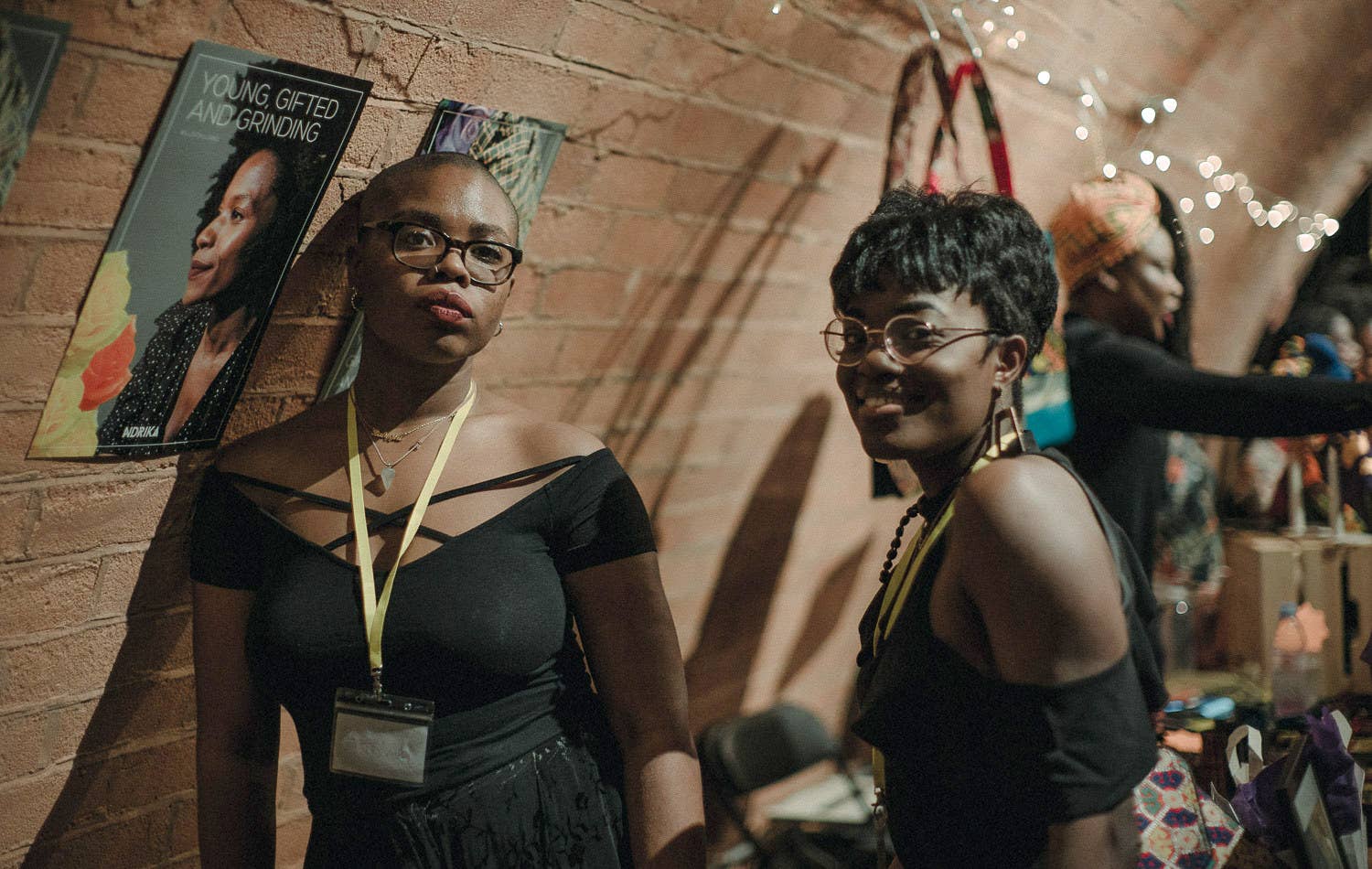 Before you even got through the doors of the Black Girl Festival in Shoreditch on Sunday, you'd have seen a queue as long as if your favourite superstar was performing, and one packed with black women of all ages, complexions, and from all walks of life.

Inside the venue was a maze of market stalls run by black entrepreneurs, with music from stars like singer SZA, to panels and workshops on motherhood, education, mental health, and self-care.
Akpan and Krystal, who both hail from creative backgrounds, felt there was a real thirst for an event like this. Speaking to BuzzFeed News, Krystal said: "I saw Chimamanda Ngozi Adichie and Angela Davis talk at Southbank earlier this year and the vibe was amazing; there were so many black women around. I knew I wanted to recreate that."
Akpan, who is also co-founder of "The I Am Tired Project", said the festival was something she would have wanted when she was growing up. "While brainstorming about the festival, we asked ourselves: 'What would we have like to have seen when we were younger?' and 'What kind of conversations would we like to be witnessing or be a part of?'"
Akpan said it was also important for there to be a panel speaking to different gender expressions as well as queerness and the black community. "I am a queer, black woman and I'd have loved to have seen a workshop like what we had at the festival, exploring gender, and what it is to like someone who is the same gender as you things like that – that would have been a comfort. For us to offer that to other people, that's just really special."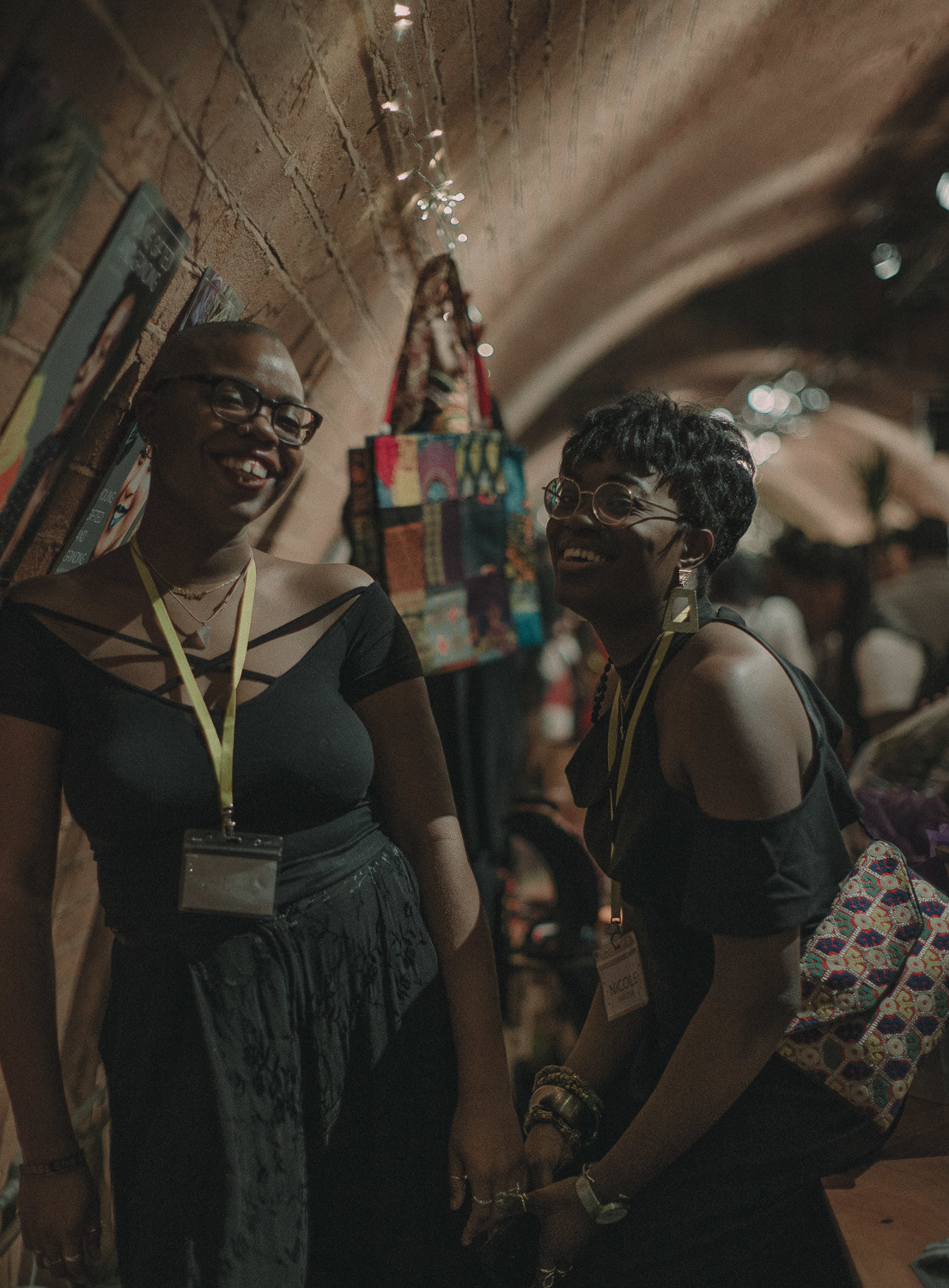 The festival was made possible thanks to a successful crowdfund which raised £7,718 in 35 days. "It's affirming that so many people have poured their money into our idea," Akpan said.
"It doesn't surprise me," added Krystal, the founder and curator of "Unmasked Women". "Because the black British identity has only been reinforced in our generation, in that we are now talking about our experiences.
"When we talk about the black experience, it's so easy to talk about the black American experience. I've lived in this country for 26 years and my parents have lived here longer as well. [This was] an important focus on the UK, focus on the microaggressions, focus on racism, focus on the celebrations, all the gloriousness that we black women are creating in this country."
BuzzFeed News spoke to women who attended the festival on Sunday to find out why they had chosen to attend.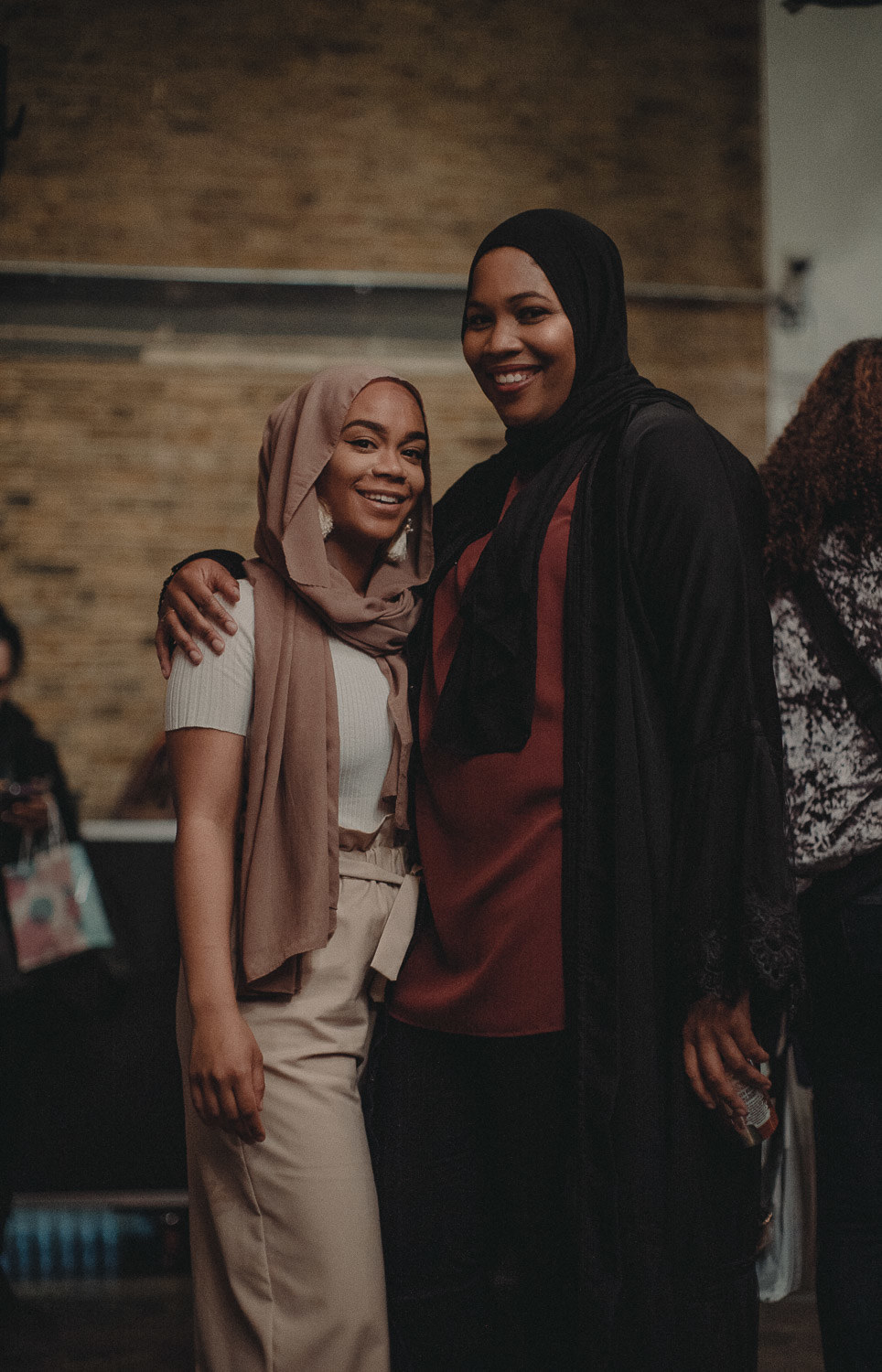 Rikki Knigh, 27, from London, was a speaker on a panel for black girls and education. She said: "Speaking on the panel was so moving. I was so nervous but the crowd were so warm and loving it made me open up more. There's a real need for festivals like this."
She added: "I am also happy to see so many black Muslim women here today, it's so beautiful. The divide shouldn't exist. Why does my headscarf mean I am the other?"
Flakes Odusga, 25, from London, said: "I was in the queue for one hour, but it was most definitely worth it and I would queue again. It's a sign that they need to do this event again next year. I'm having such a good time here, I hope to spend lots of money with black businesses."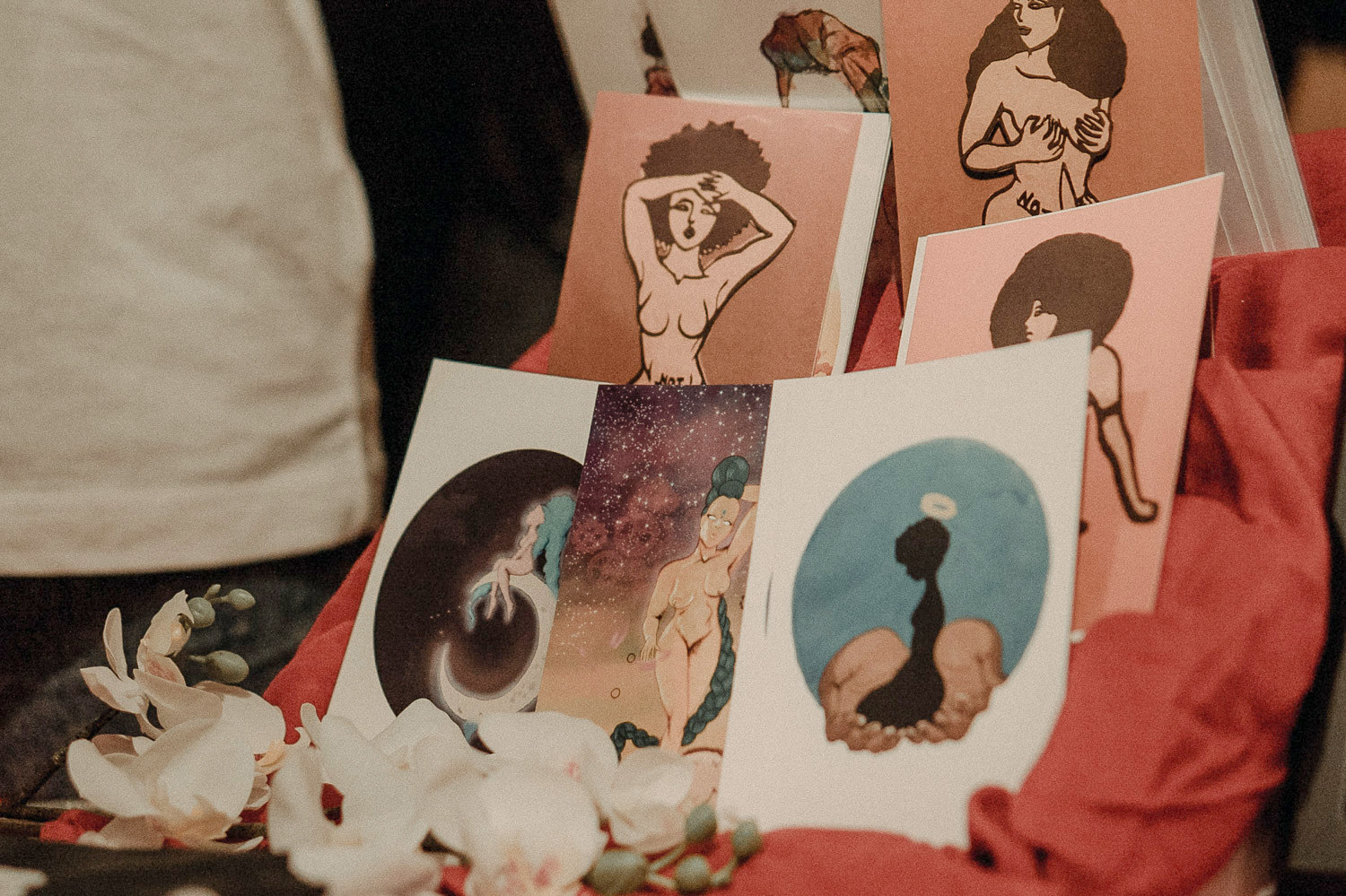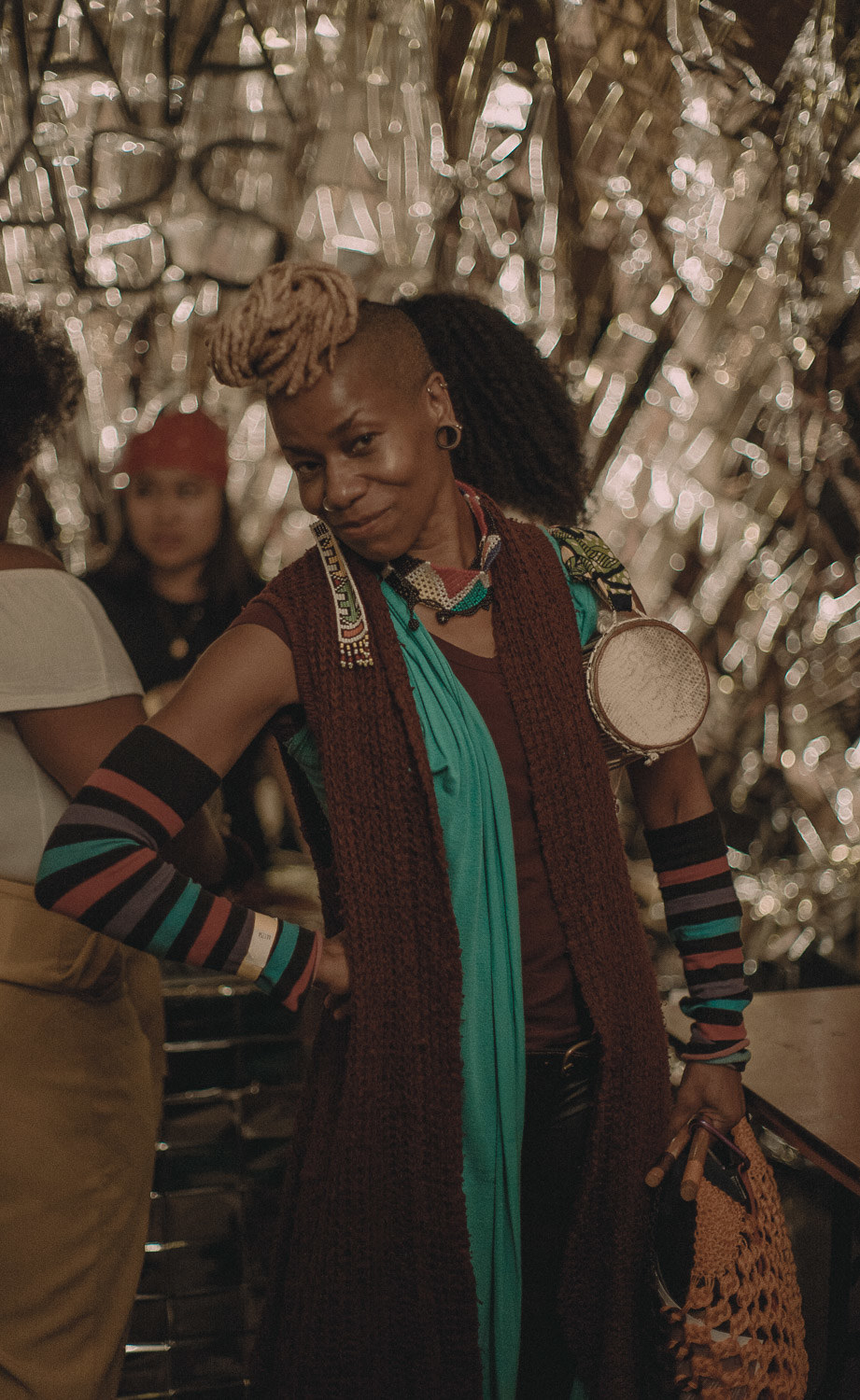 Khadijatou Doyneh, an international performance artist, said: "There we were: a line three or four-people thick down the block. One hundred meters packed with black, beautiful women. I was talking to so many women in the queue it was marvellous and inspiring."
Doyneh said she thoroughly enjoyed herself and hoped the event would expand and be held in a larger venue next year.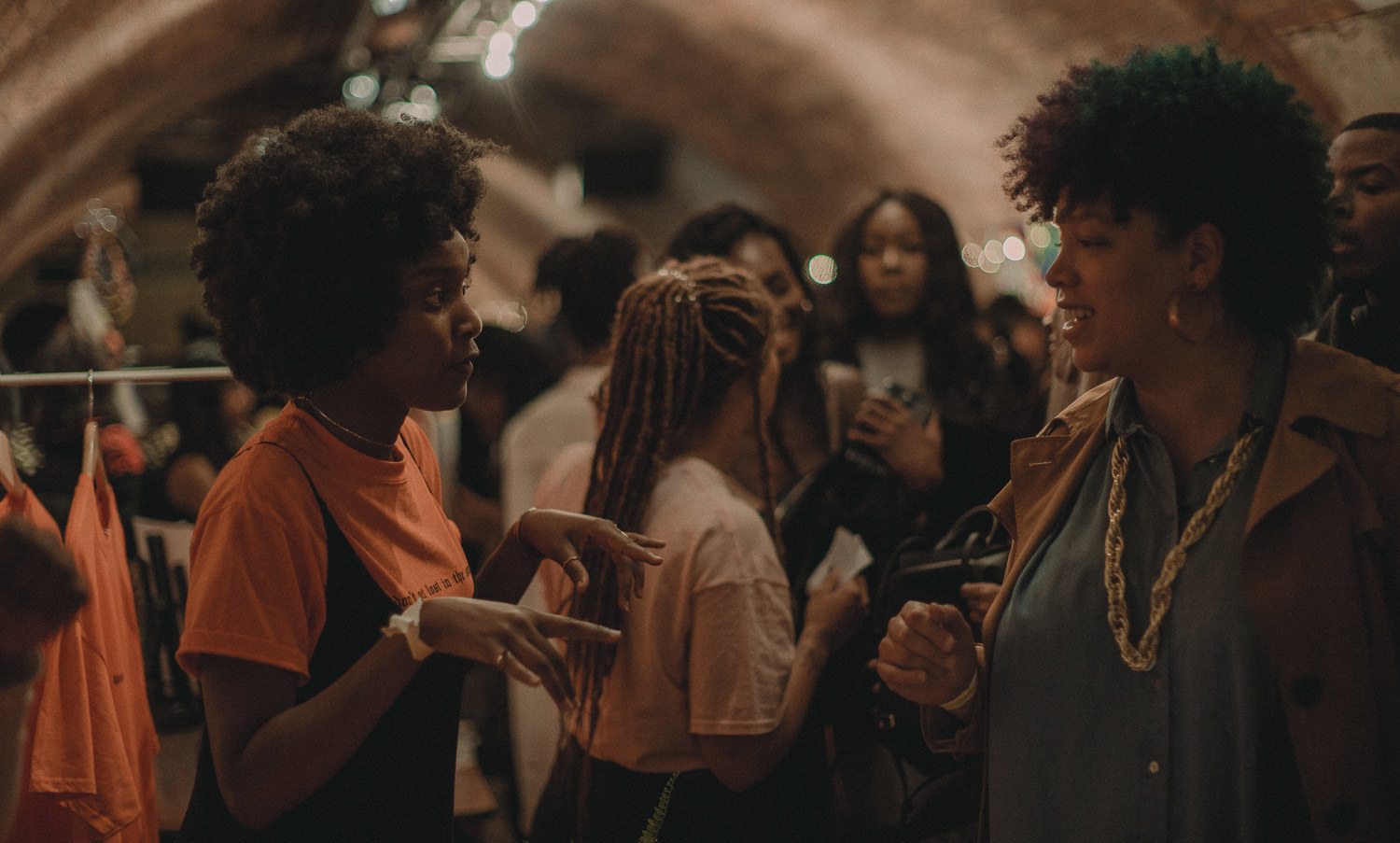 Rebekah Mithinji, 19, from Kent was at the festival to sell pieces from her clothing line melaninmvmnt. She said: "I did not know there were so many black creatives in the UK. Coming from Kent, I am amazed to see so many black people here of all ages. It's fantastic!"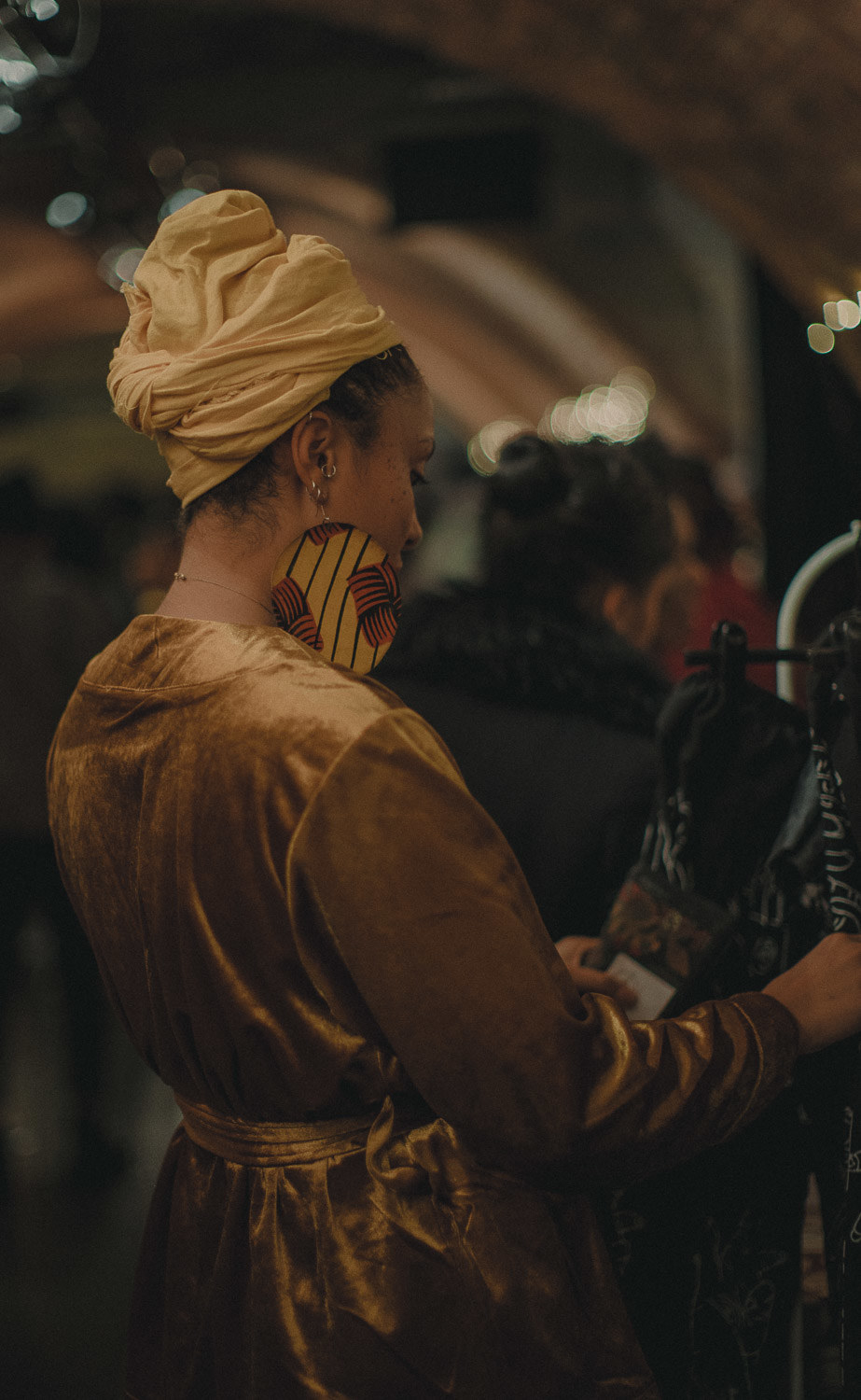 Kelechi Okafor, a fitness instructor and actor, and the writer Siana Bangur, sat on the festival's media panel. "It's truly affirming to be here," Okafor told us. "We created this for us by us and shout out to Paula and Nicole for doing this, it's necessary".
"If you walk around you will see all these amazing hairstyles," Bangura added. "Everyone's skin is popping... There are so many market stalls, magazines, makeup... It's just everyone being proud to be a black British woman."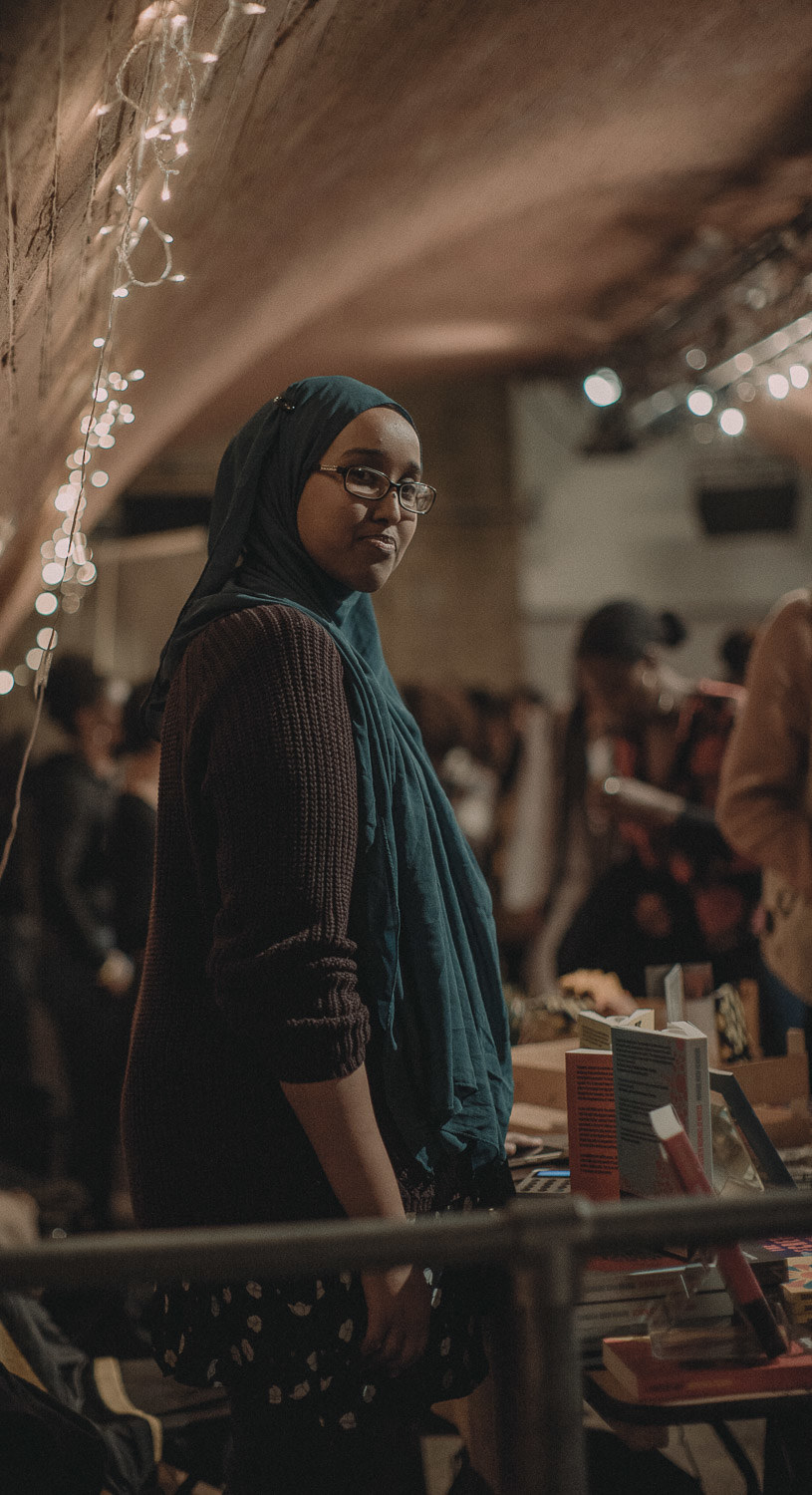 Layla Mohamed, a 23-year-old from London who works for Cassava Republic, a publishing house that focuses on African writers, said: "I did not expect this turnout and it shows there's a real demand for it. I'm having such a good time. I've seen a few hijabis here today and a few from the Somali community which is great."
She added: "People see me wearing a hijab and forget I am black as well, so it's good to see more black hijabis at events like this. There needs to be a conversation about Muslims in the black community."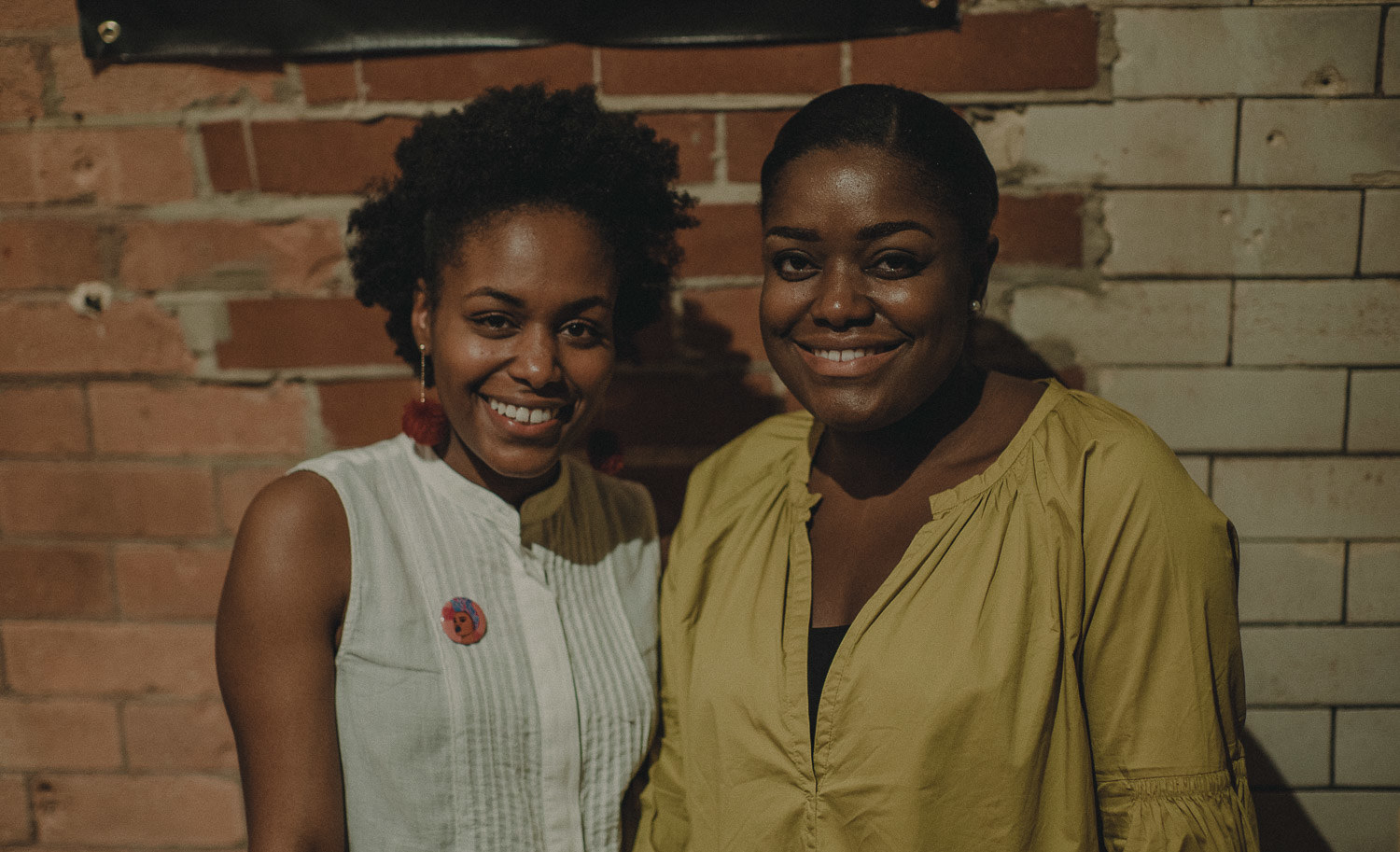 Bonita Ebuehi, 25, the owner of stationary business Bonita Ivie Prints, was at the festival with her twin sister, food stylist Benjamina Ebuehi, better know as a much loved former Great British Bake Off contestant.

"This event has been about empowering black women, its 'black girl magic' personified, I am feeling the love today," Bonita said. "I've been overwhelmed by all the encouragement from girls that look like me telling me to keep on going - it's much-needed. I really needed to hear that."
"The Black Girl Festival has been so good, it literally is black girl joy. Everyone is so happy and enjoying each other," Benjamina added.
"There are so many black women in this room and ... not a lot of us are in situations where this is common."
Akpan and Krystal told BuzzFeed News they were "completely overwhelmed by all the support from start to finish".

"To see the numbers of people coming through, bringing their little sisters, babies, aunties – it was honestly all we had hoped for and more," Akpan continued. "Some of our market traders we selling out and just overwhelmed by the demand. Despite a few hiccups, things went a lot smoother than we expected considering it was our first time planning anything on this scale.
"We're taking it all in and will make next year bigger and better because clearly there is a demand and we're so honored to be part of any kind of movement celebrating black British women and girls in the way that they deserve."