Moshoodat Sanni, a 24-year-old make up artist, has created a wonderful photoset showcasing black beauty. Sanni told BuzzFeed News "We [black women] are all beautiful in our own forms: This project is a representation of personal beauty."
Sanni said she created the eponymous series "Moshoodat" to "empower and inspire black women. Bringing out the inner beauty in us that we all already posses."
She said that she had always envisaged doing the project but had not been able to bring it to life until she connected with 30-year-old photographer, Joey Rosado.
"Not a lot of creatives are interested in doing things unconventional," she said. "I wanted to be a flight attendant and give up make up until Joey pushed me out my negative space. He was the perfect person to collaborate with," Sanni explained.
Rosado told BuzzFeed News that he has always believed in Sanni's vision and talents, and the two are now business partners.
Sanni explained that for the project, "each image brings out a different characteristic in each person. [In] one image a person is smiling and in another image a person is 'giving life'... I love paint and glitter," she said.
The series initially started with a picture of Sanni [modelling below]. "Sometimes you have to test things out on yourselves before you try it on other people," she said. Pleased with the results, Rosado and Sanni reached out to models who are prominently popular online.
One of the models that was captured for "Moshoodat" is Ericka Hart. She went viral last month at Afropunk 2016 for showing her breast cancer scars, in a powerful picture.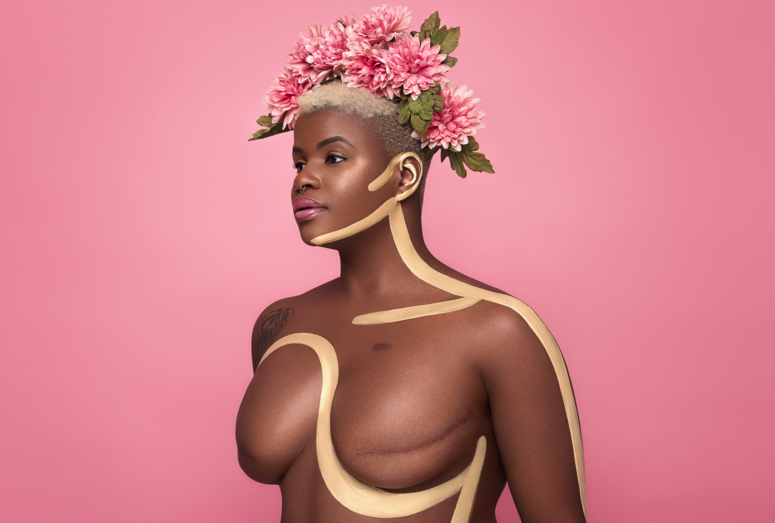 Sanni admires Hart's beauty and wanted her on the shoot to raise awareness for Breast Cancer Month.

Hart, a 30-year-old sexuality educator from New York, explained what she saw as the significance of this series to BuzzFeed News: "The media in general needs to be way more inclusive in their representations of society. Everyone is not white, cisgender, heterosexual, or able bodied. Breast cancer ads/awareness campaigns are often consistent with the media's erasure of marginalized communities."
The series has gone hugely viral on all social media platforms, which Hart describes as "wild" and said "exceeded my expectations". She added: "I can only hope that the photo makes a difference beyond the month of October".
Another model in the series, Khoudia Diopwho, also went viral this month because of her skin tone. Sanni said before she met Diopwho she wanted to apply white paint on a dark skinned woman to "be able to show everyone how beautiful they are with the contrast".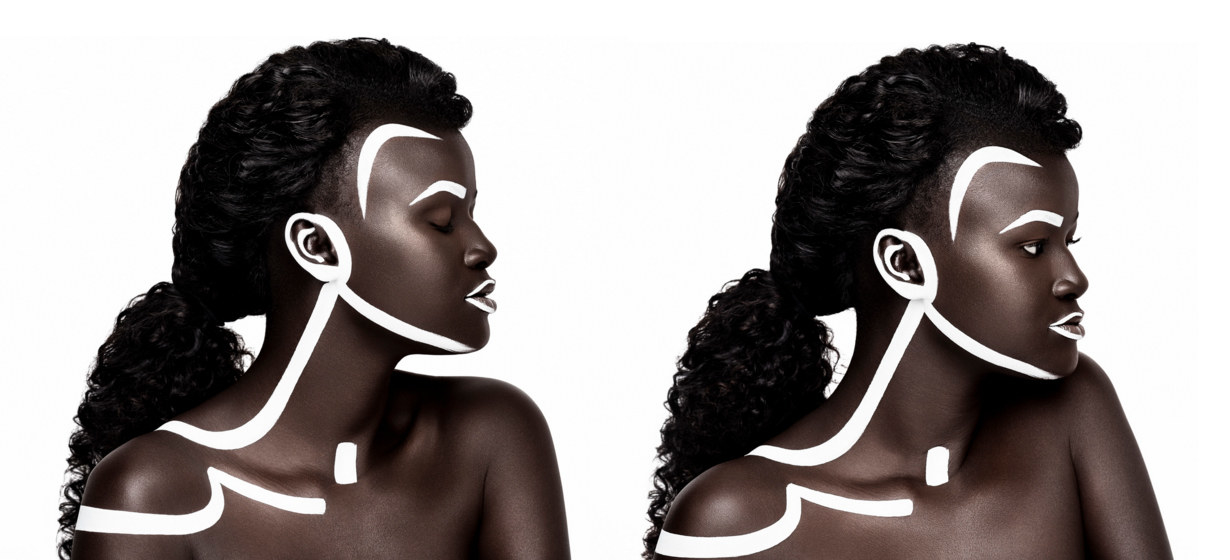 She also hopes this series will encourage black girls to experiment with colour: "Sometimes black women say 'I'm too dark, I can't wear this lipstick or eyeshadow', No, you're so dark you can wear everything! We need to enjoy our skin and enjoy being us."

"I want women to feel that they are that powerful, especially black women. I would love to see black women on a high pedestal the way we look at Kim Kardashian and other people that are gorgeous. I want us to view ourselves as gorgeous."

Sanni said she is in shock that her project has reached a lot of people around the world: "It's been bigger than I expected – it's something to be appreciative of. But also I think the reason is because it comes from a genuine place," she said.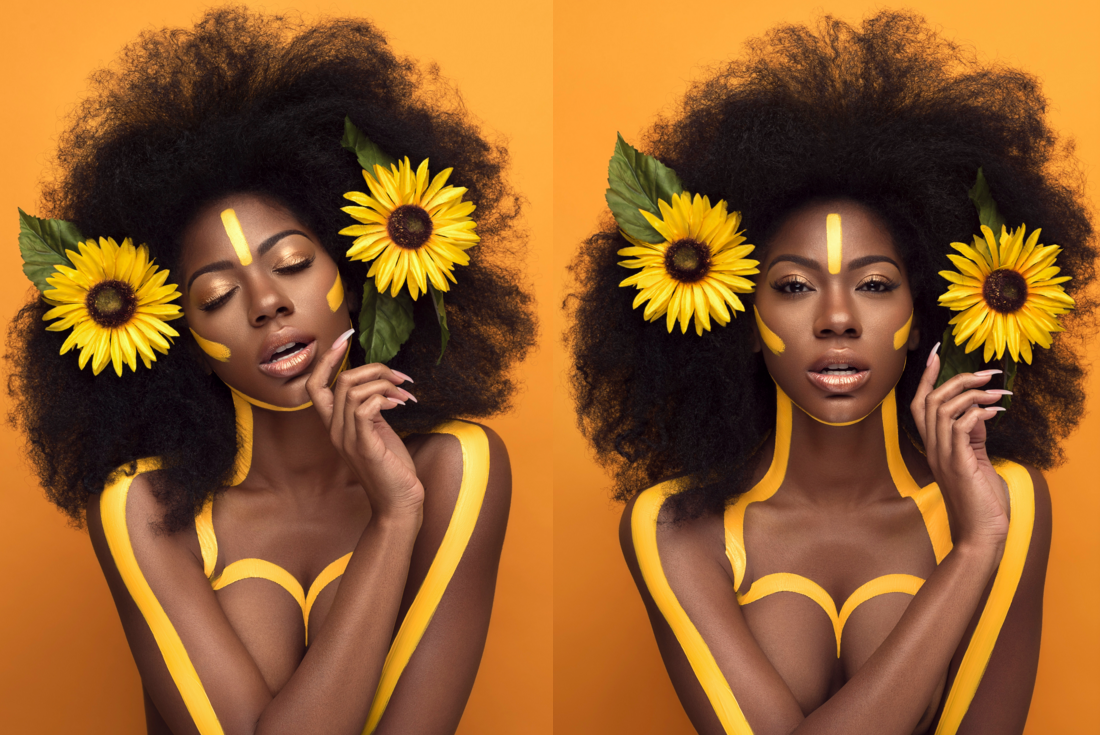 Sanni said she is "grateful for all the love and recognition" and in the future will try to have her and Rosado's work exhibited at art galleries and exhibitions .