This teen took prom to a whole new level. This is Autumn from Michigan in her Coming to America-inspired prom dress.
Autumn's dress was handmade by 18-year-old Jimelle Levon, from Columbus, Ohio. He even designed the jacket.
🔥🔥🔥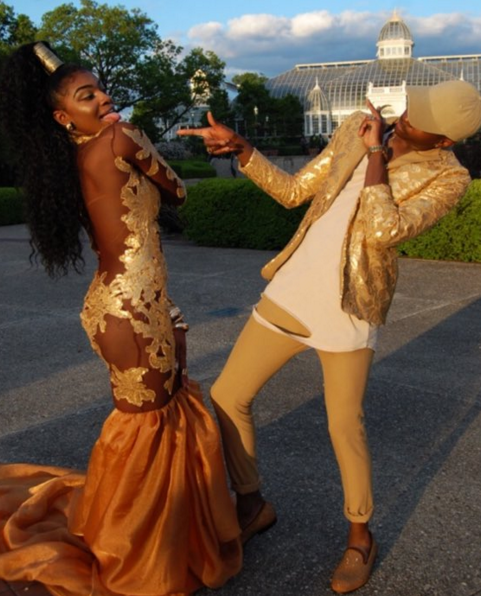 Levon told WCMH-TV Columbus that he and his mother had once lived in a shelter. However, he said that in early March he turned things around when he began designing custom-made prom dresses.
The 18-year-old said, "I used to have to work two jobs." Now he is selling his custom-made dresses from around $300-$450 each.
Levon has a clothing brand called Koldkut. On his website he writes: "I've been designing for four years now. I started off painting shoes and distressing jean shorts, then expanded from there."
CORRECTION
An earlier version of this post mistakenly included a picture of a different dress. This has been deleted.