This teen took prom to a whole new level. This is Autumn from Michigan in her Coming to America-inspired prom dress.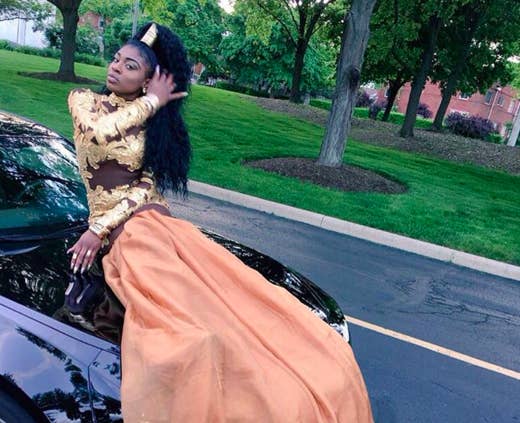 She's pretty much nailed it! 🙌🏿
Autumn's dress was handmade by 18-year-old Jimelle Levon, from Columbus, Ohio. He even designed the jacket.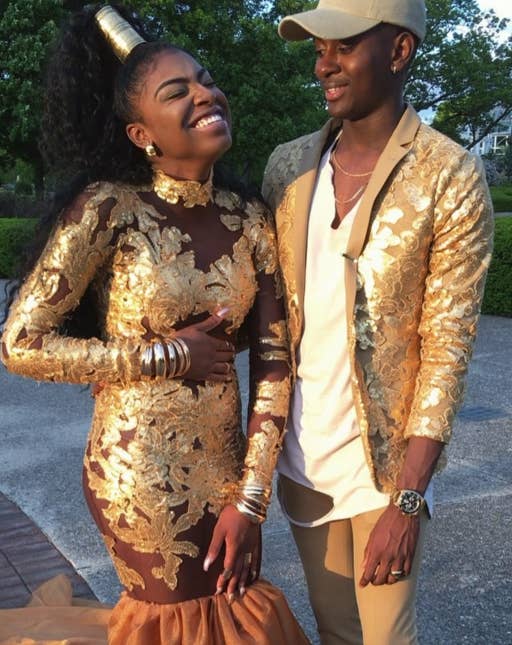 🔥🔥🔥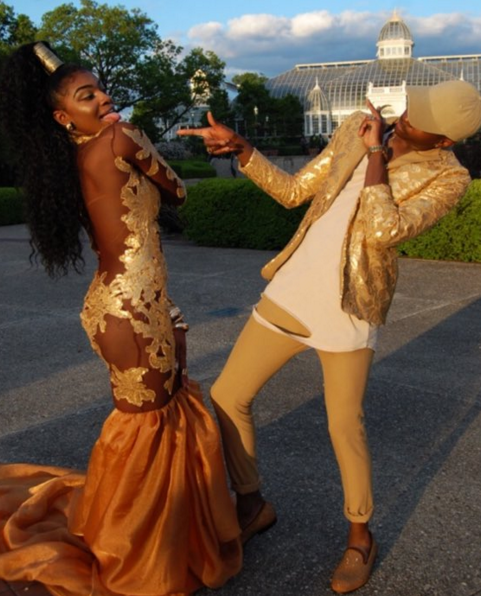 Levon told WCMH-TV Columbus that he and his mother had once lived in a shelter. However, he said that in early March he turned things around when he began designing custom-made prom dresses.
Levon explained on his Instagram that each flower on Autumn's dress was hand cut and was "placed and sewn while on her body". All this magic happens in Levon's bedroom, which he refers to as his "sewing lab".
He hopes to attend a fashion school this year.
The 18-year-old said, "I used to have to work two jobs." Now he is selling his custom-made dresses from around $300-$450 each.
Levon has a clothing brand called Koldkut. On his website he writes: "I've been designing for four years now. I started off painting shoes and distressing jean shorts, then expanded from there."
🔥Looks like Levon is on his way to becoming the next big thing.🔥
CORRECTION
An earlier version of this post mistakenly included a picture of a different dress. This has been deleted.