Emma Patissier Alm, of Sweden, owns a tanning service called Emmaatan. Alm promotes her service heavily on Instagram.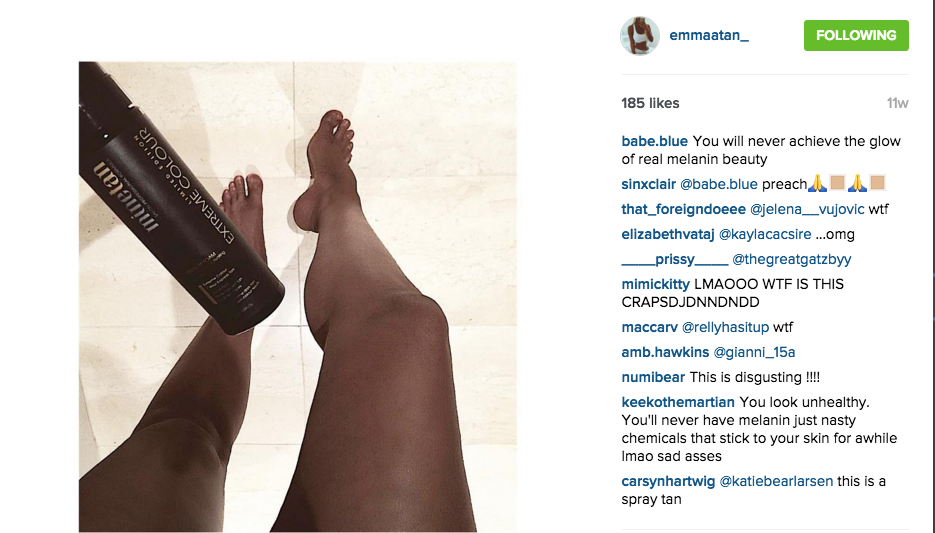 Emmaatan sells various shades with names like "Coconut", "Caramel", and "Chocolate".
Recently, social media users stumbled across a photo of a model wearing a tone called "Dark Ash". The photo quickly went viral.
Commenters pointed out that "Dark Ash" appeared to look a lot like blackface.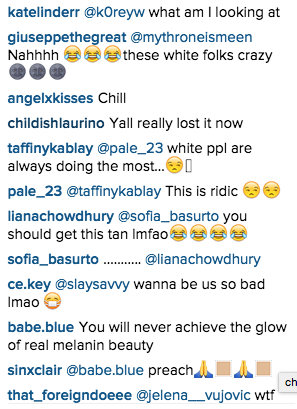 As the photos spread across the internet, the reactions were pretty split between confusion, disbelief, and outrage.
Alm posted a comment on a now-deleted photo on Thursday in which she said she "didn't believe" the shade was racist, because "most of us have a pigment and uses it their own way".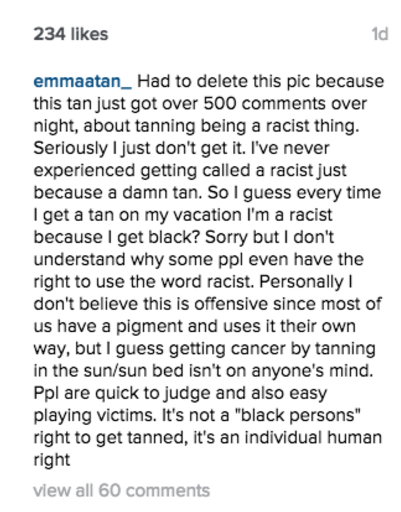 It didn't do much to calm people down. Her Instagram account, which has over 16,000 followers, is now set to private.