On Tuesday, a story emerged online of three British men who, on their way back from a night out to Ayia Napa, took a wrong boat and ended up in Syria.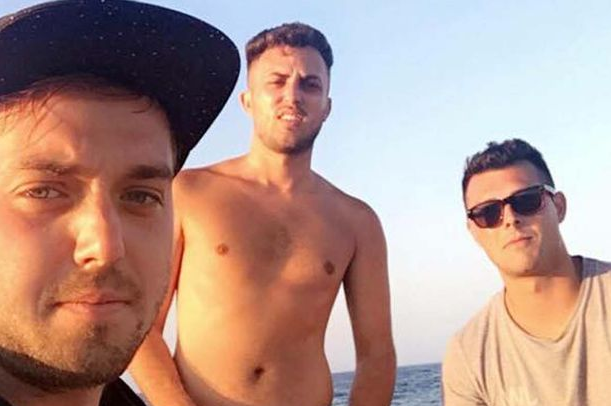 Club reps Lewis Ellis, Alex McCormick, and James Wallman said they'd boarded what they believed to be a dolphin-watching boat after a night out, only to discover that it was actually a ship destined for Syria. They apparently documented the accidental trip on Snapchat.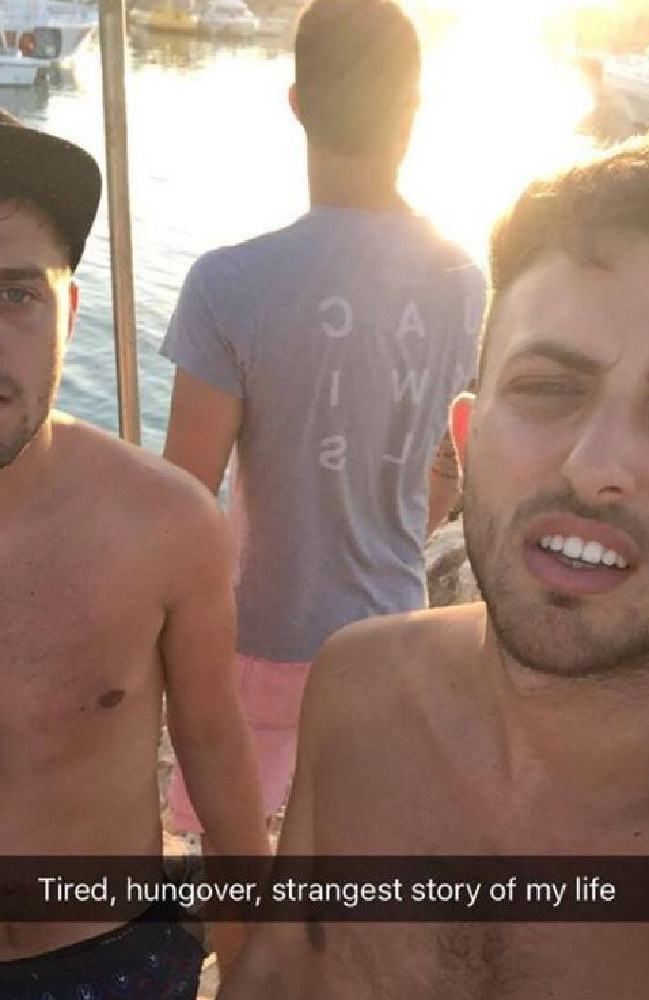 Ellis told Mirror Online: "We were wearing boardshorts, hungover, looking like we were ready for a boat party."
He said "everyone was foreign and it was pretty much halfway out from the island when we asked 'how come we're so far away from land?'"
Ellis told the Mirror that the men eventually found a translator and were returned back to the holiday resort by members of the Russian military.
"We hung round in their quarters and they took pictures of us before we could get the boat back," he said.
The story has been picked up by multiple international publications.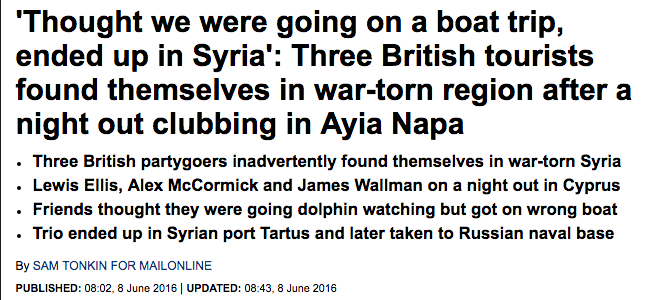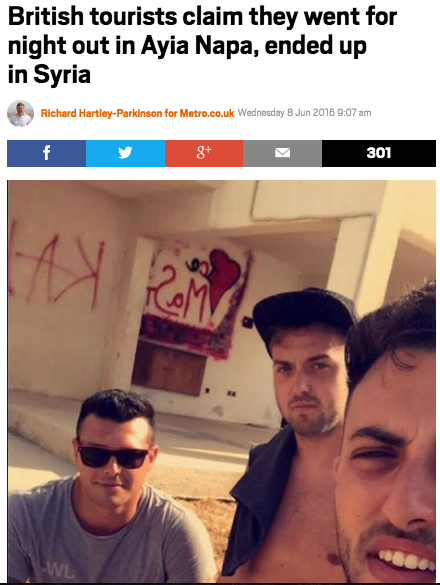 However, people on Twitter have begun sharing a screenshot from Ellis's Facebook in which he states the story was a "prank".
People really aren't buying their story.
Ellis also stated the story was a prank on his Instagram.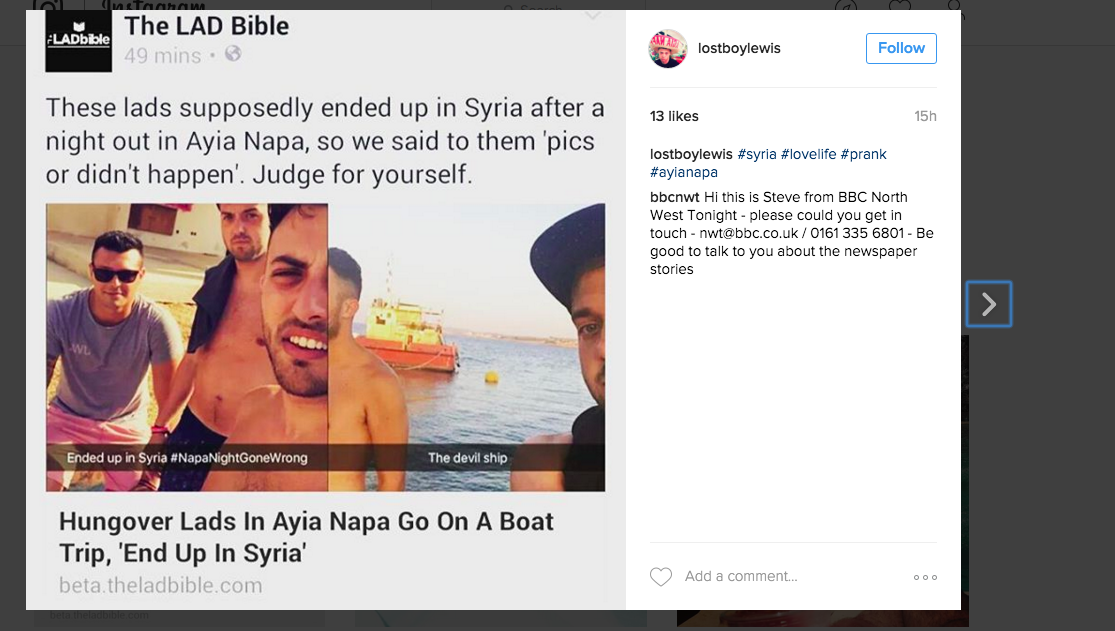 When BuzzFeed News contacted Ellis to ask if it was a prank, he replied "yes ladddd".
He also stated that he could not wholly verify the claim he had been on a boat.

Ellis later updated his Facebook status to confirm it was a prank.
Dami Adufe, a representative from Ayia Napa MVP, an events company for the resort, told BuzzFeed News: "I spoke to the guy [Lewis Ellis] yesterday, he was drunk and he made the whole thing up and now it's gone viral."