Nigeria has a reputation for having no chill, especially when it comes to film posters. For some strange reason, North West was photoshopped on a Nollywood film poster.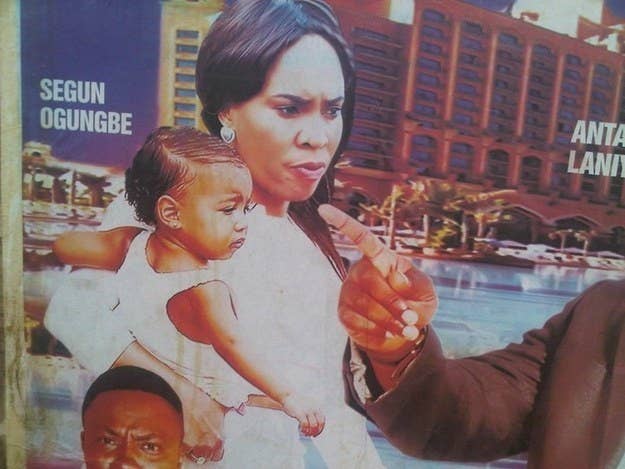 And Nollywood film names are quite something too.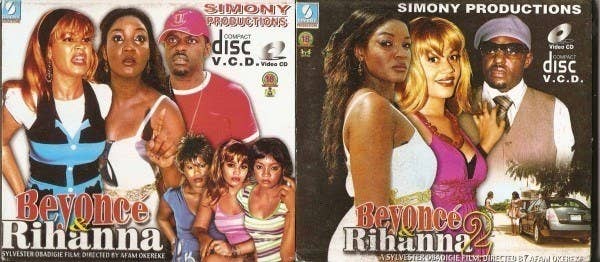 But 27-year-old Tunji O, a lawyer and artist, has discovered a poster so hilarious in Igbosere, Lagos, that he had to stop and take a photo.
It appears to be a picture of American actor Halle Berry in an advert for a shop that sells legal accessories and services. Tunji told BuzzFeed News he has been a big fan of the poster for quite a while. "It has always cracked me up," he said. "Been seeing it for years and it's still hilarious."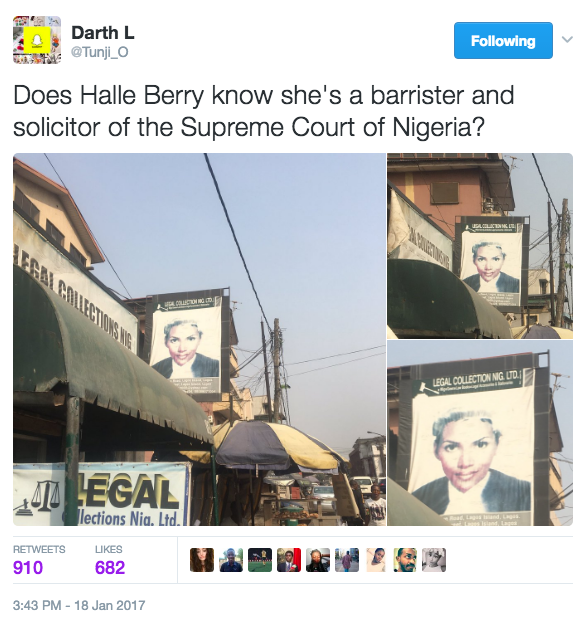 The picture does look awfully a lot like Halle Berry.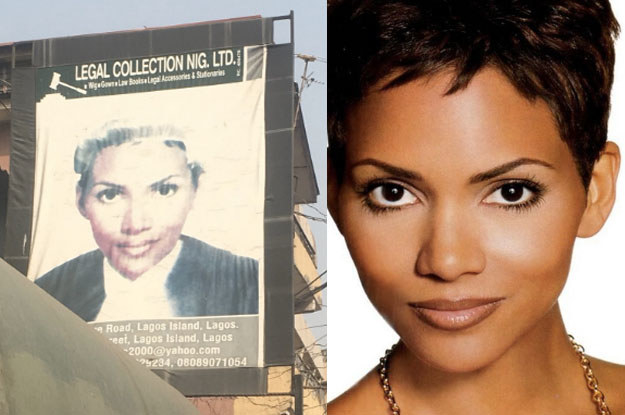 The picture may have been taken from Halle Berry's shoot with InStyle magazine from 2000.
People are wondering if they're actually allowed to do that.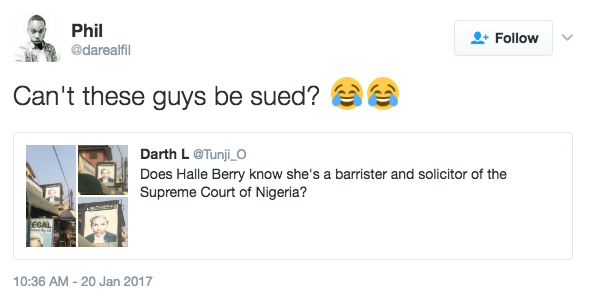 But mainly people are laughing because it is hella funny.

And puts a little spring in their step.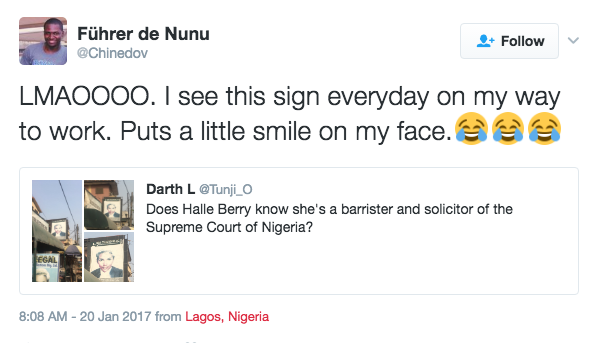 Others aren't shocked at all, as they are fully aware that Nigerians have zero chill.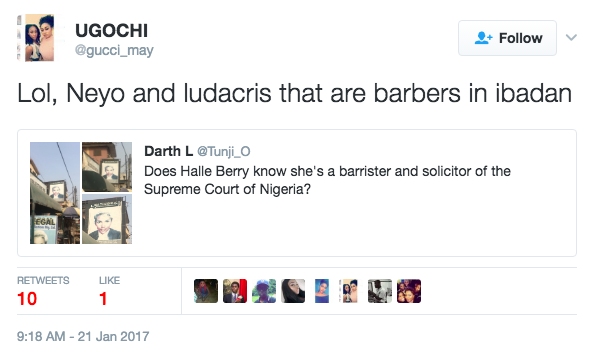 BuzzFeed News has reached out to Legal Collection Nigeria Limited for comment.