He recently ordered a pair of 32-inch long jeans from Asos. It wasn't the first time he'd ordered jeans from the online retailer, so he thought he knew what to expect.
And it wasn't this: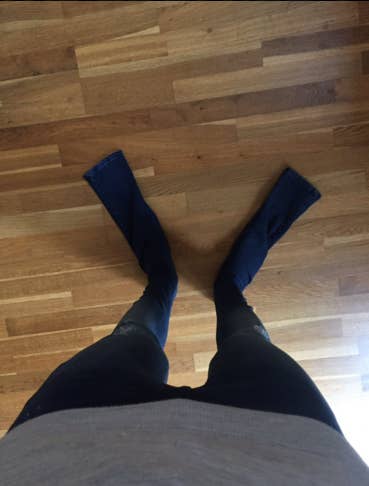 Riggall told BuzzFeed that the jeans he received in the mail were "ridiculous".
"I opened them and I was stood with my mum and she just started crying with laughter," he said. "We couldn't believe what I'd been sent, I was baffled – I don't know who would fit these jeans. Probably nobody!"
He said he tweeted pictures of the jeans as a "bit of a laugh for my friends". "I didn't expect it to go viral at all," he said. The tweet has been retweeted over 10,000 times and received over 20,000 likes.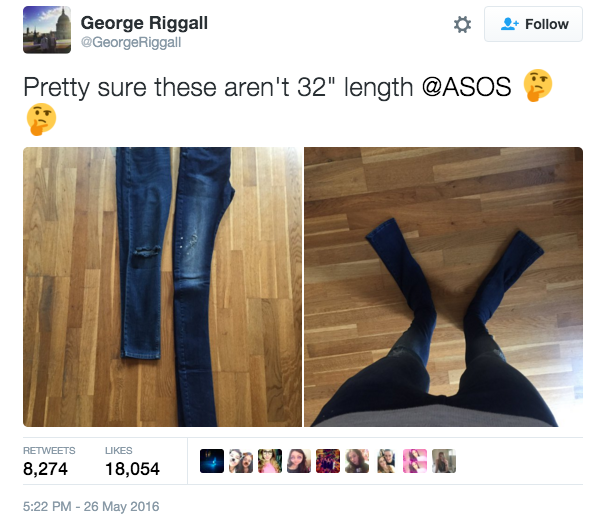 Asos has reached out to Riggall and has asked for information on his order. But he told BuzzFeed: "I might keep the jeans for fun now."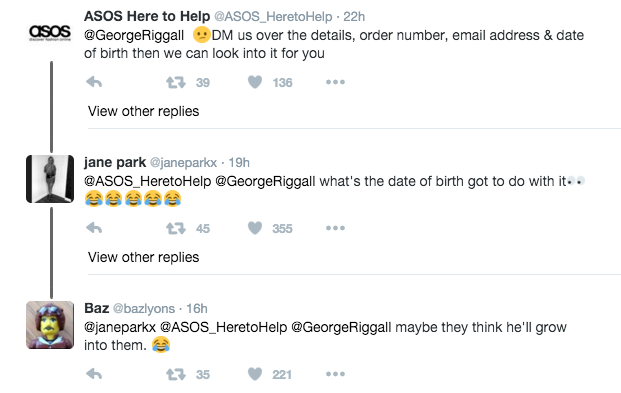 He said some of the replies to his tweet have been "too funny".
And it seems he isn't the only person to receive extra-long jeans from Asos.
Humongous. 😂
Asos had not responded to a request for comment at the time of publication.