People Are Completely Losing Their Minds Over The 2017 General Election Exit Poll
It's early days, people. It's early days.
The exit poll is in and it projects that the Tories will end the night with 314 seats – 12 short of an overall majority. Exit polls aren't always totally trustworthy, but if the result's anything like this, we're looking at a HUGE upset.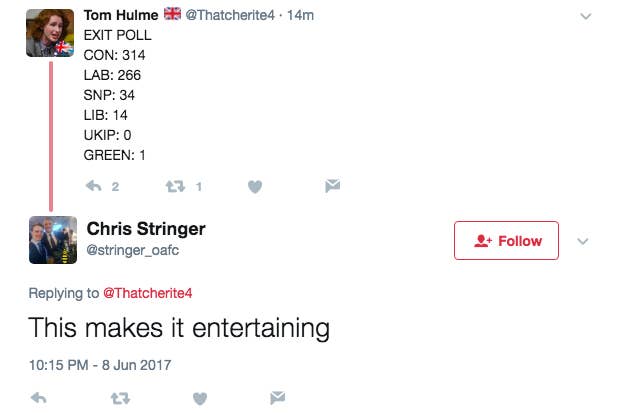 A lot of people are now on the edge of their seats:
People – and poll aggregators.
Labour supporters are absolutely buzzing:
It could mean Theresa May's decision to call an election was a big mistake, as Gary Lineker pointed out.
Others found the opportunity for inappropriate jokes:
There's a lot of very premature talk of May resigning.
And a lot of predictions:
But remember: The exit poll may not be right.