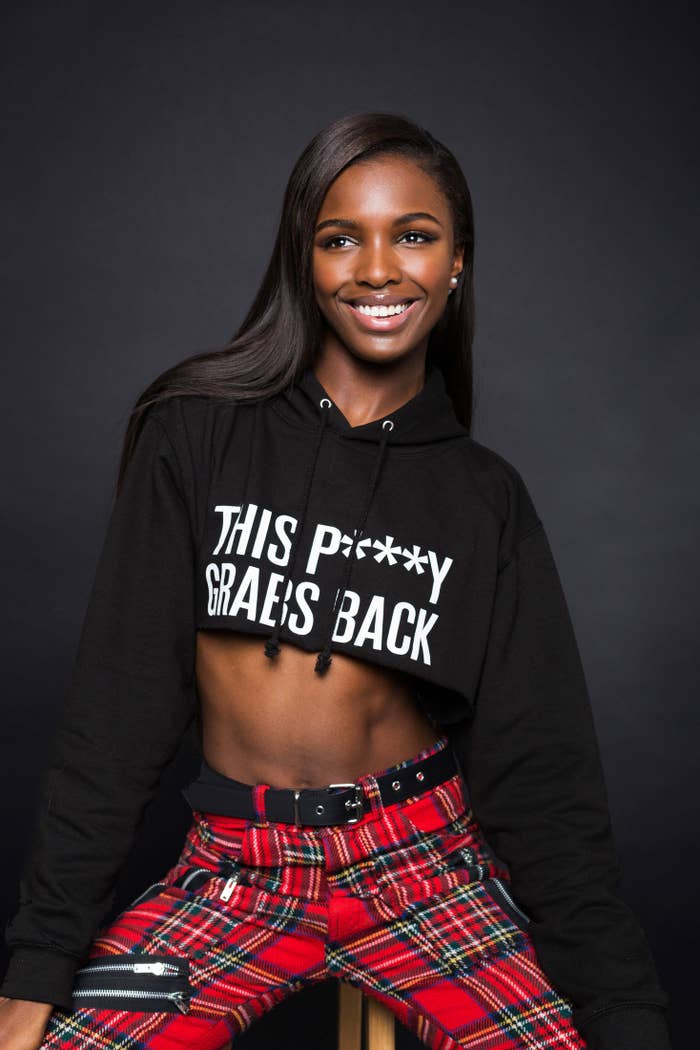 "You are valid, you can do anything, you are intelligent, and you deserve to be heard." This is what south London model Leomie Anderson wants young girls to know, especially young black girls.
"Along the way you're going to hear all these stereotypes that they like to force upon young black women – 'you're too loud, you're being aggressive, you're being a diva' –but don't take any notice of that. Just be unapologetically yourself and remember your voice matters."
There aren't a lot of prominent black models from the UK, let alone models who want to see a change for the foreseeable future for young girls, and 24-year-old Anderson is making waves.
The 5-foot-10 model has posed for some of the highest brands in the world, including Tom Ford, Marc Jacob, and Moschino, just to name a few, and has walked at the Victoria's Secret fashion show twice. It's obvious she's a total badass but she feels like she has more to give the world than just modelling.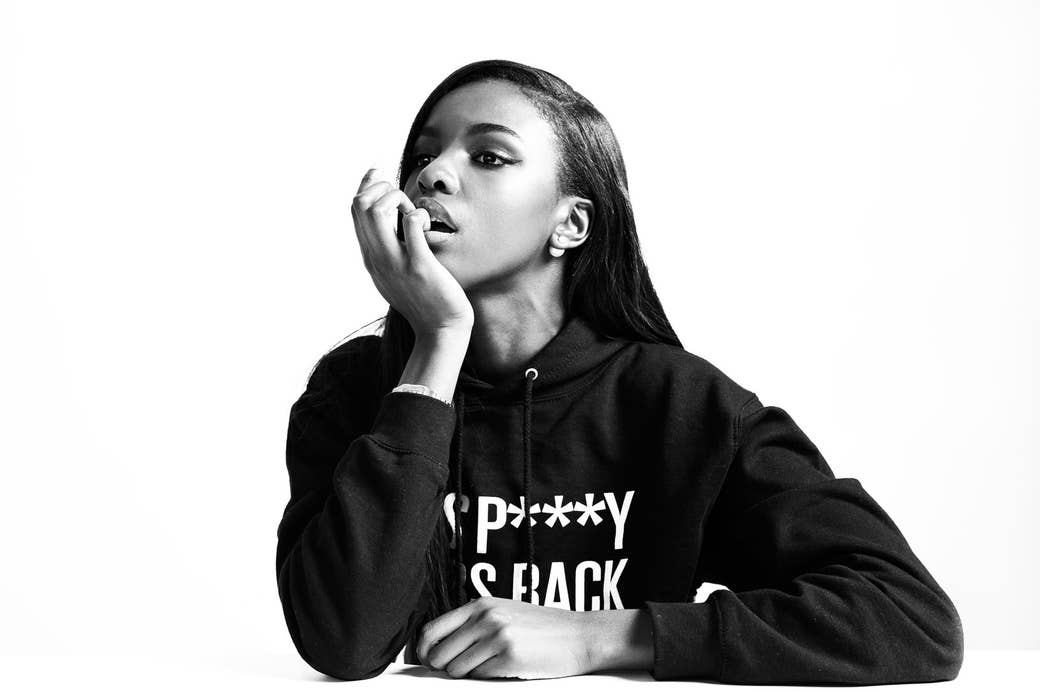 After a blog post she wrote in April 2016 about consent and the pressure for young girls to have sex went super viral, "I was blown away with how much attention it received," she told BuzzFeed News. "I knew I couldn't just stop there." That's when she took the initiative to create her own platform, Leomie Anderson the Project the Purpose, or LAPP, which is both a clothing brand and a blog that features lots of stories about female empowerment.
LAPP fills a gap she believes young girls need – a "safe space" they can turn to if they need advice on sex, career, relationships and a whole heap of other issues that affect young girls. "I do a lot of the work by myself," she said, "but now I have two interns helping me, but I still make sure I read everything that goes on the site, especially the sensitive content." Anderson said she sets aside time to talk to writers who have written on sensitive topics for the site, to ensure that they have someone to confide in.
She said speaking at an all-girl school last year really inspired her to bring LAPP to life: "When I asked the girls who they would turn to when they needed advice on sex, career, and relationships, they told me that if they didn't have an older sister or cousin they wouldn't have anyone to confide in."
During this conversation she learned that girls as young as 15 were thinking about taking their own life due to leaked nude pictures, and some had even succeeded in doing so. "I felt sad knowing how much these girls have to deal with from such a young age," she said. "It's evident that things like social media have really changed how young girls grow up and what they believe is the norm."
Anderson has now been crowned "model activist" at the Yahoo's Diversity in Beauty Awards: Celebrating Inclusiveness and Innovation 2017. "It felt great to be recognised for the hard work I am doing," she said. "I just want it [her brand] to be real because we live in a very superficial time, especially for young people. I wanted to do something inspiring and different for young women to look up to. In this social media age, young people have a lot of people to look up to, YouTubers and influencers, and I want to create something where real women give real advice and real stories."
Anderson, who is a massive Rihanna fan, was beyond excited when she saw her idol debut an LAPP jumper with "this p***y grabs back" written on it at the Women's March in New York in February 2017. "Rihanna is inspirational – you can tell she puts her heart into everything she is passionate about and it resonates with people," Anderson said. "She's unapologetically herself through everything and that's something I love and respect about her. It was so important she wore a LAPP jumper. She gave so much awareness to my clothing line and also my blog."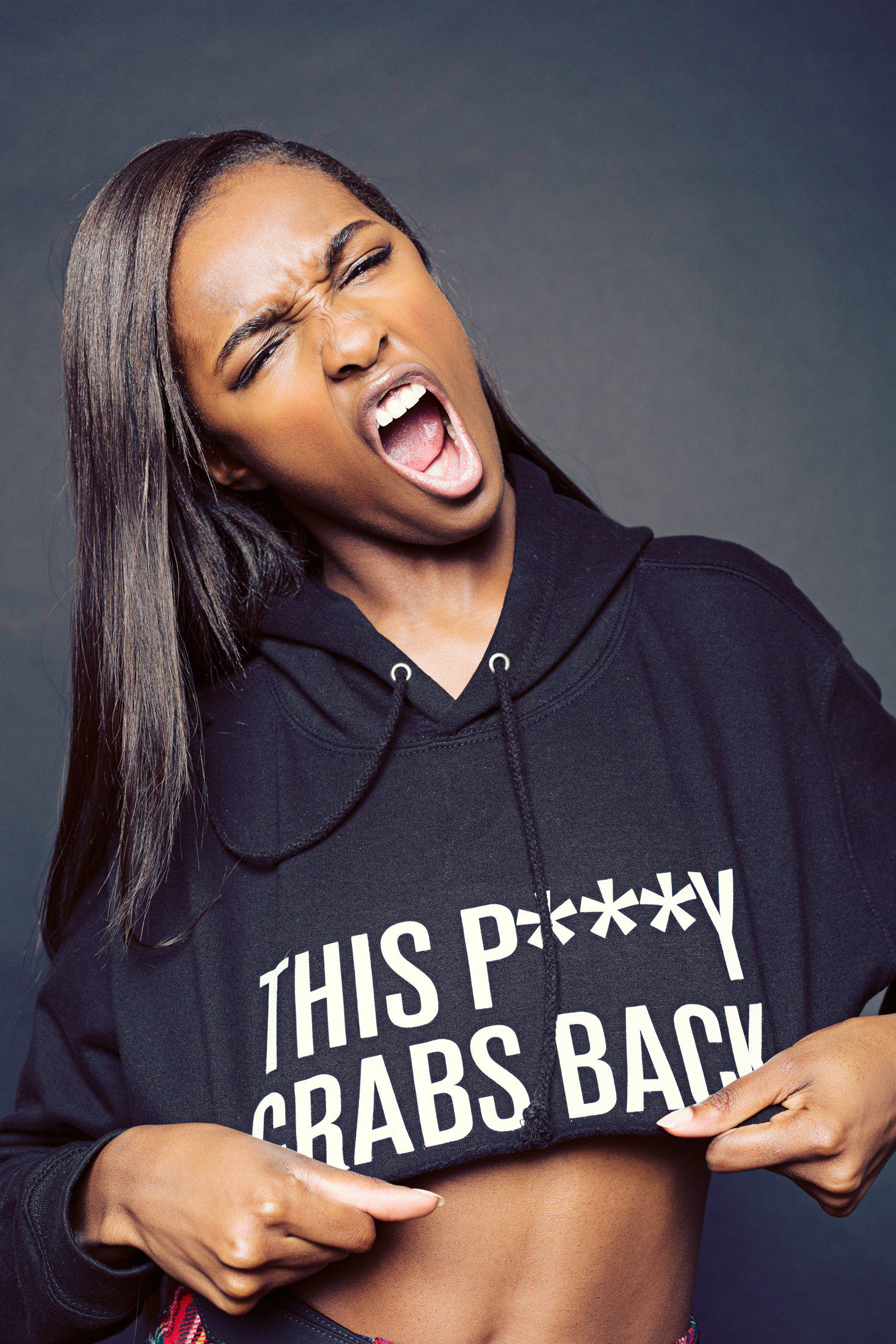 She added: "The phrase on the hoodie is a response to Trump's infamous leaked conversation; I'm sure we know which part the hoodie is referring to! I was inspired by groups of female protesters I saw around the time of Trump's election and how much they were fighting to be heard and felt inspired." When asked what she had to say about the fact that Trump was now the president of the USA, Anderson said: "Not much, except how and why did that happen?"
While Rihanna was at the Women's March in New York, Anderson was at the one in London: "I just wanted to be a part of something that unified women all over the world with a common message. We want to be heard and respected. It was a really powerful moment that I was proud to be a part of!"
Anderson has also been working hard to change diversity in the fashion industry. In February 2016, she made headlines when she tweeted about what happened behind the scenes at fashion shows.
She claimed that makeup artists backstage didn't carry Anderson's shade so she had to provide her own for the day. And she recently told Teen Vogue that she faced race-based discrimination at a fashion show in Milan. "[We] don't want any Africans this season," she said she was told.
"I feel like the industry has a long way to go when it comes to representing different ethnicities," Anderson told us, "but I have seen a few changes in the fashion and beauty world." She named two black supermodels, Herieth Paul and Maria Borges, who are now the faces to huge makeup brands L'Oréal and Maybelline. "This is amazing," she said. "It means when little black girls go to drugstores they'll be able to see someone that looks like them." She also pointed to another historic change in the fashion industry: "Today is the day Edward Enninful has been announced as British Vogue's editor-in-chief," she said ecstatically. "It's going to be very interesting to see what he does."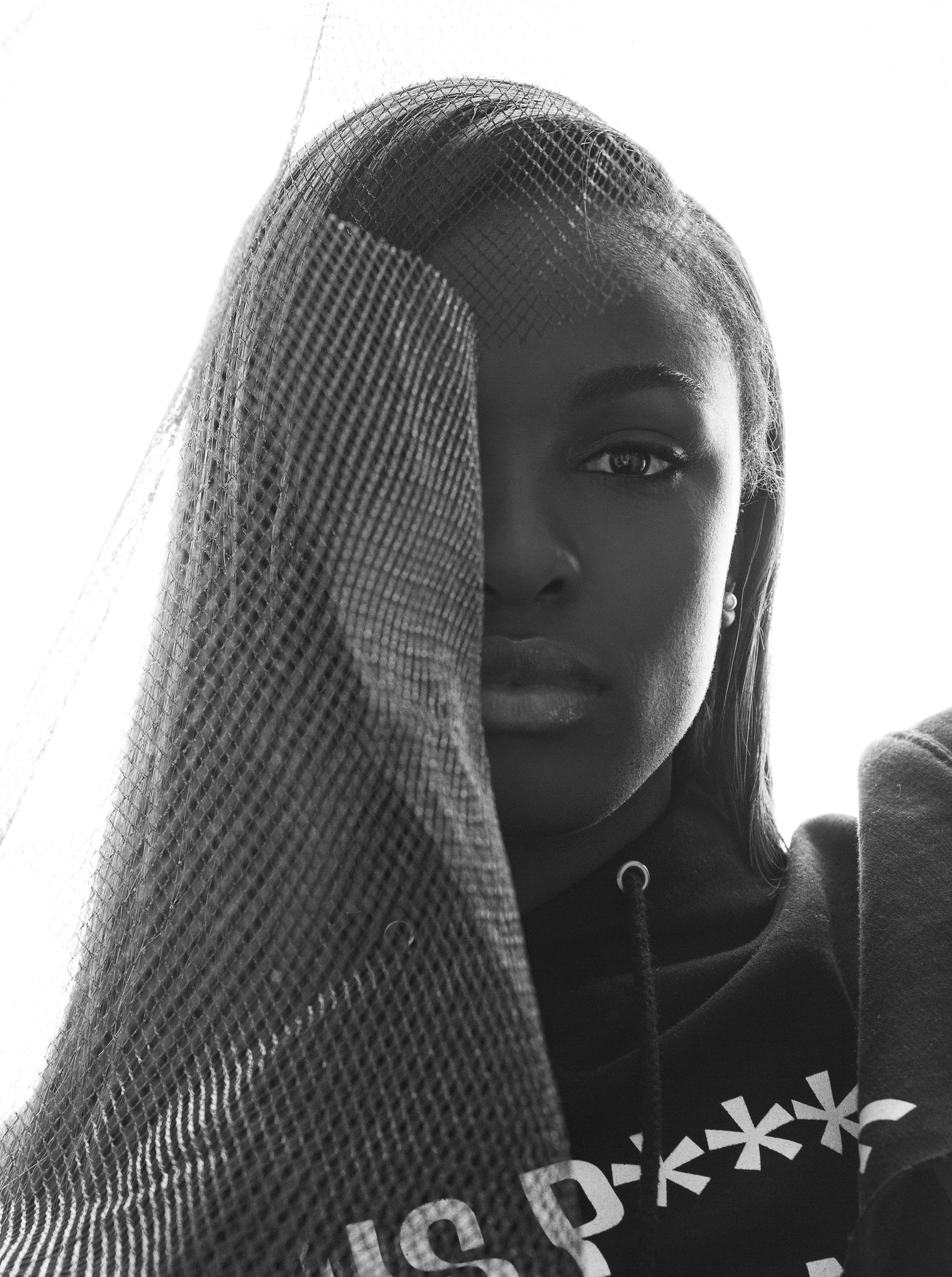 But she said it's still a struggle for black girls backstage at fashion shows: "Girls are having their natural hair ruined because stylists don't know how to manage it and we still have makeup artists that don't know how to colour-correct girls' faces. Unless people admit they don't know how to adjust, there will be a problem for the foreseeable future. There's a lot of learning and unlearning to be done." However she stays optimistic about these changes: "I am seeing positive changes in the beauty industry that will trickle down backstage."
"I don't even know what I'll be doing in 10 days' time," she added, "but hopefully in 10 years I'll be seen as an example of coming from humble beginnings and working hard to achieve greatness. I hope I can look back in 10 years' time and say I made a positive contribution to this world."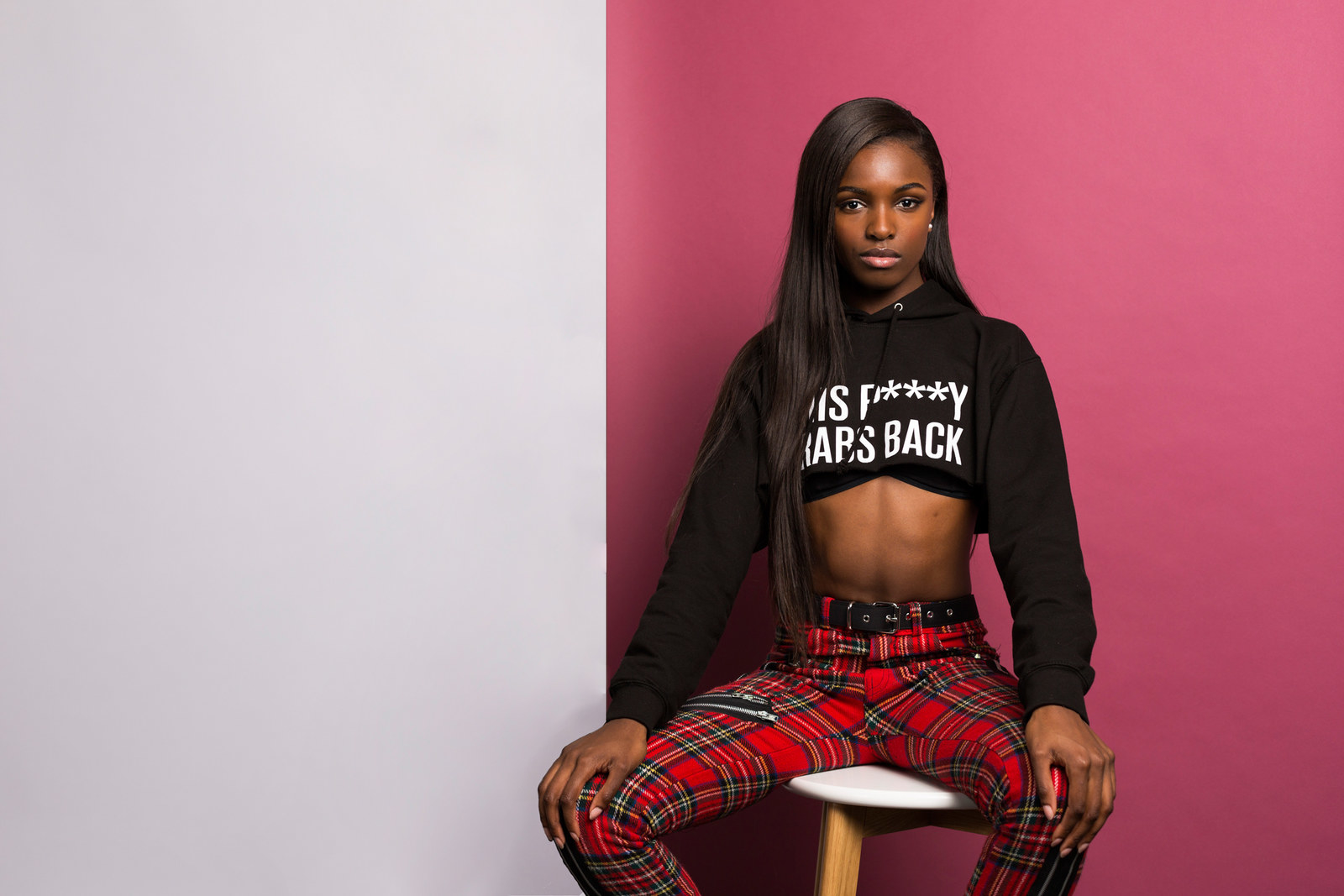 If you need information on suicide or want to talk, you can call the Mind Infoline 0300 123 3383 (9am- 6pm), if you're in the UK.