This Little Kid Looked Miserable At A Funfair And Now He's A Gigantic Meme
"We still don't know if he enjoyed it or not."
When 21-year-old Katana from Mississippi took her nephew D'Quadre to the funfair last week, she thought he'd be thrilled.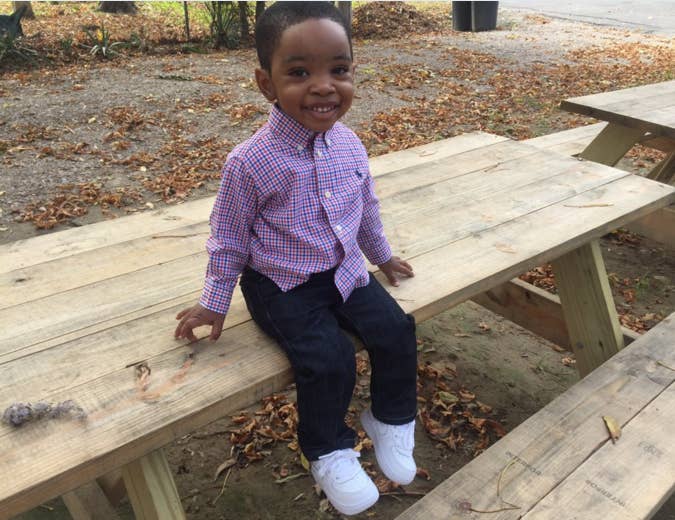 But sadly, she told BuzzFeed News: "He did not express a keen interest in any of it."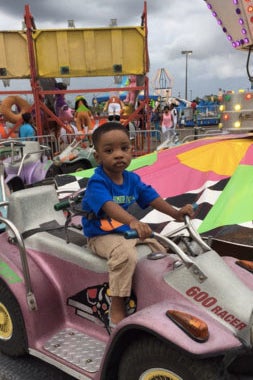 Katana – who didn't wish to give her last name – was pretty sure her nephew would love it "because of all of the sounds, bright lights, and the smell of food".
She said he wasn't upset and didn't object to getting on any of the rides.
D'Quadre's mum, Shandricka McLaurin, reassured Katana his reaction was "a good sign", adding: "If he is afraid or [if he] just really does not want to do something, he would let us know by crying."
Katana said: "While exiting the fair, he looked back at it and started pointing, laughing, and babbling about it. We still don't know if he enjoyed it or not."
Katana shared D'Quadre's funfair experience on Twitter. Her tweet has had over 600 retweets and over 1,000 likes.
People found D'Quadre's facial expression very relatable.
All the attention Katana received from her tweet took her by surprise. She said it was "random and very unexpected".
D'Quadre's mother told BuzzFeed "it came as a total shock".
McLaurin said she found the memes involving her son hilarious.
"None of them were bad – they were funny," she said. She said she constantly sees children who have been turned into memes on social media but she didn't expect it to happen to her child.
Even popular parody accounts have picked it up.
Katana said D'Quadre is much happier when he is tossing a sock back and forth with someone and playing catch.
And here's what he looks like when he's smiling! 😄