Last night the British grime rapper Skepta performed at the Brit Awards 2017. The 34-year-old was nominated for three Brit awards: British Breakthrough Act, British Male Solo Artist, and MasterCard British Album of the Year.
The grime star performed "Shutdown", from his fourth album, Konnichiwa. The album won the Mercury Prize in 2016.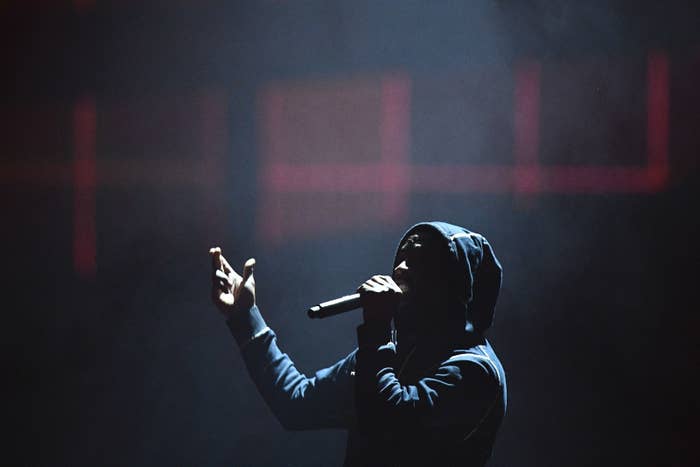 It was a pretty big deal for him to perform this song, because at the Brits 2015, Kanye West brought grime artists on stage with him while performing his song "All Day". Skepta was one of those artists, alongside Jammer, Krept & Konan and Stormzy. The performance received a great deal of backlash, with people claiming it was promoting "gang culture".
There's an interlude in "Shutdown" which features a woman speaking in a middle-class accent. The skit is widely understood to be a reference to the criticism that the 2015 performance received.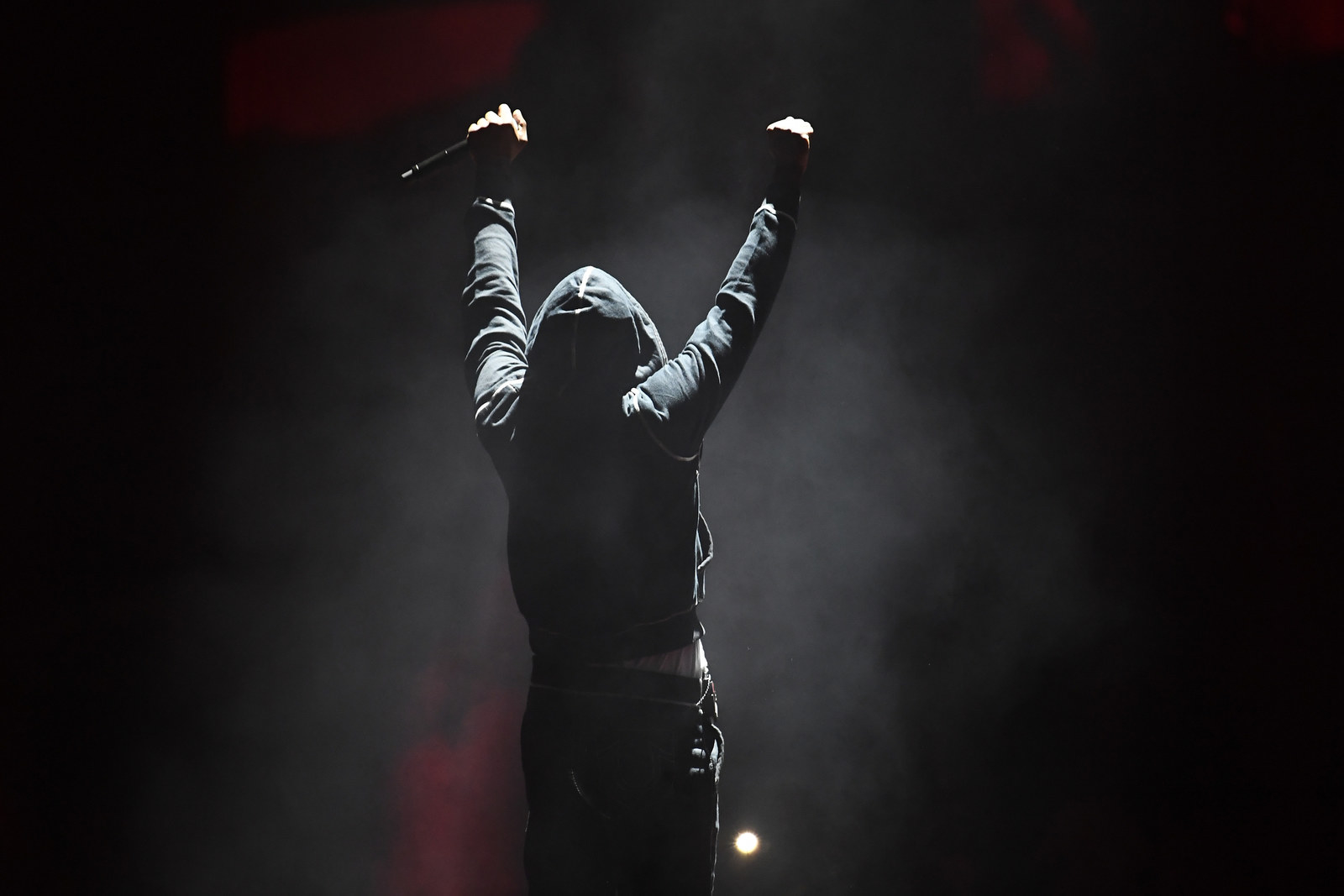 Here's what she says in full:
A bunch of young men all dressed in black dancing extremely aggressively on stage, it made me feel so intimidated, and it's just not what I expect to see on primetime TV.
When the interlude came on Skepta raised his arms to the air.
Some people on social media picked up on the likely significance of this section.