This Teen Went As Rihanna For "Celebrity Day" And Gained Rihanna's Seal Of Of Approval
"How she do me betta than me doe??"
Meet 17-year-old student Shania Ruedas Bernal from Anaheim, California, who pulled out all the stops for Celebrity Day at her school.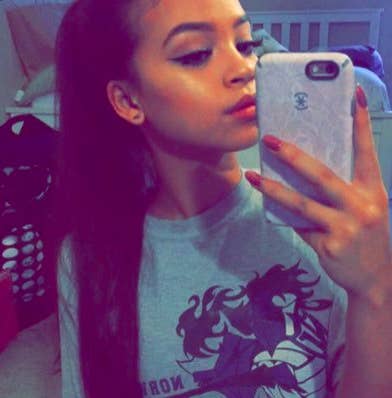 Bernal told BuzzFeed News that the day was part of "spirit week", a time when "students show off their school pride by decorating or dressing up for an occasion, usually under a theme."
Bernal said she was struggling over who to dress up as, until she stumbled upon an old picture of Rihanna at a promotional party for her album Anti. "Obviously Rihanna looked amazing and then I realised that I could pull together an outfit that'll look very similar to hers," she said. And without question, Bernal nailed it.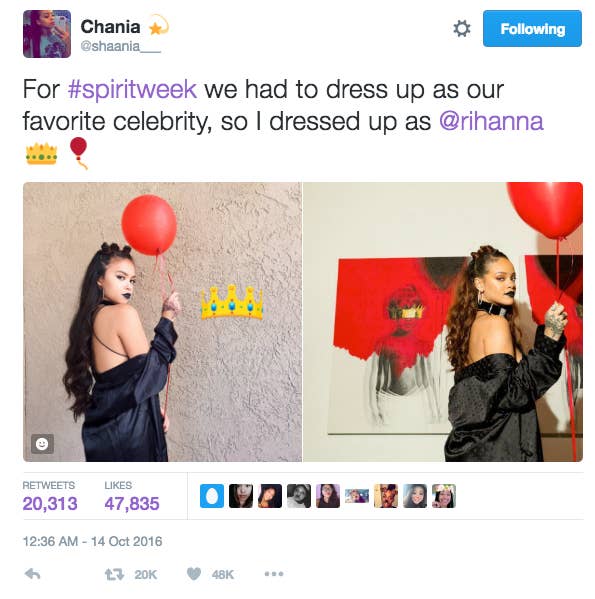 When she shared the picture on Twitter, people seriously loved it. Her tweet gained over 47,000 likes and 20,000 retweets, which Bernal said she couldn't believe.
She added: "I can be really insecure and bashful, so of course my first instinct was... oh my god, what if someone eventually makes fun of me". Because of this fear, she temporarily made her Twitter account private.
But she decided to make the account public again after seeing all the "encouraging and nice" tweets.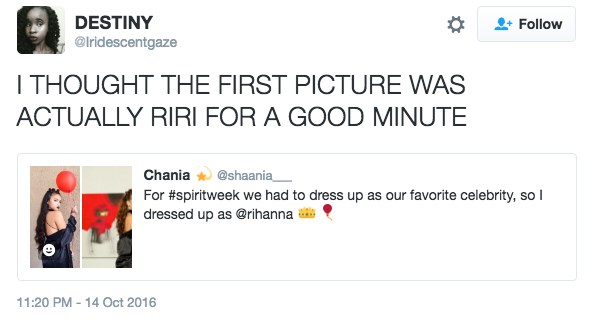 "It actually made me feel so great about myself," she added. "I'm still going to be a little shy every now and then about everything, but I'm so glad everyone gave me a boost of confidence."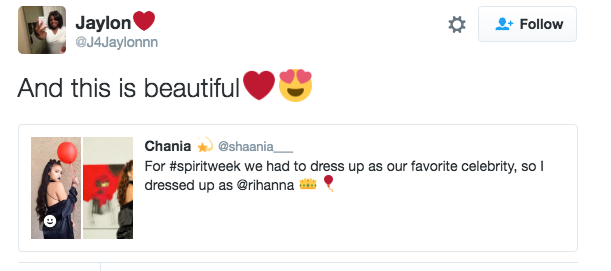 But a few days later, when Bernal was still blowing up on the internet, her Celebrity Day inspiration Rihanna commented on a picture of her posted on 247papstv's Instagram account. Rihanna paid her the ultimate compliment: "How she do me betta than me doe?? 😥🏆"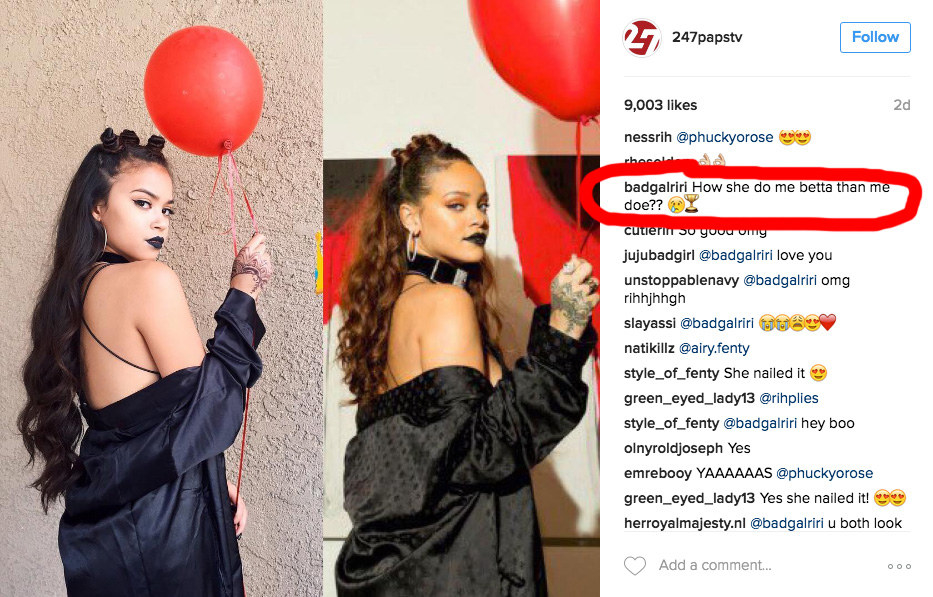 When Bernal found out Rihanna had commented on a picture of her, she said her "stomach dropped and the anxiety started to kick in". But when she read the comment and realised she'd got Rihanna's seal of approval, she added: "I wanted to walk out of the classroom and scream. It was honestly the greatest feeling in the world to be complimented by Rihanna herself."