BuzzFeed Wants NYC Locals With Resting Bitch Face
We want to show the world your RBF.
by
,
Resting Bitch Face is a common condition that plagues millions of people worldwide. Men and women who have RBF appear to look angry, mean, or annoyed without meaning to.
Here is the in-depth, scientific definition from Urban Dictionary: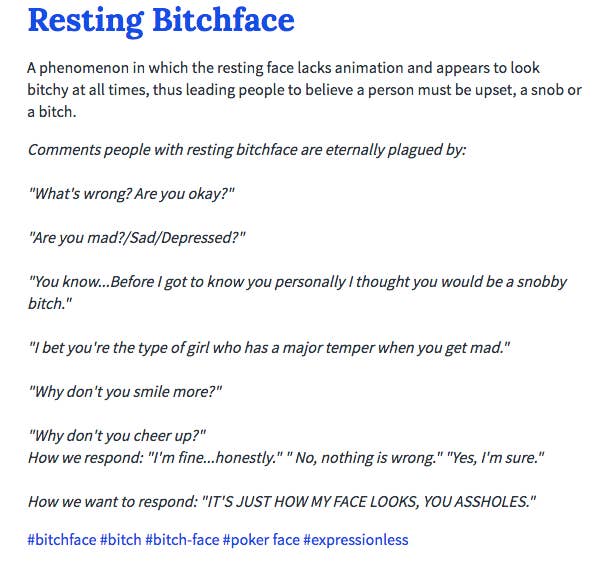 Do you or somebody you love have RBF? Do you have a funny story (or several) about a time that your RBF has affected your life? Are you over 18 years old, local to NYC, and willing to participate in an upcoming BuzzFeed photo project? Then we want to hear from you!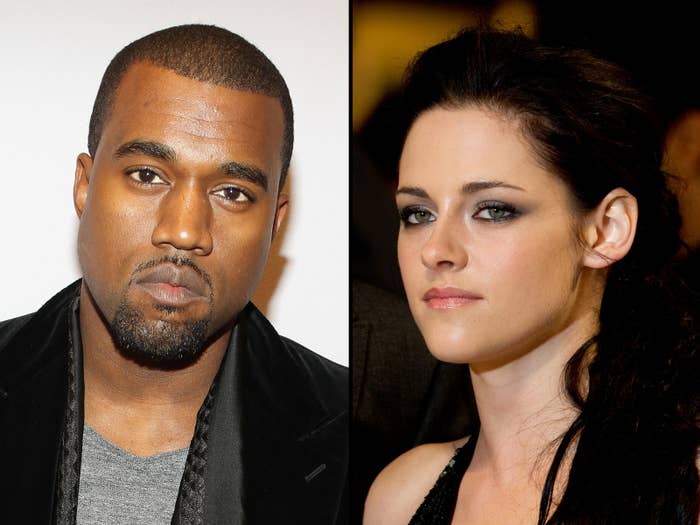 Please send a photo of your Resting Bitch Face and a paragraph or two about a time this condition has affected you to models@buzzfeed.com with the subject line "RBF Project".

Selected subjects will be invited to BuzzFeed NY for a photo shoot. Their photos will be accompanied by their stories about living with RBF.