1.

What was the name of Cole's first girlfriend?

FOX

While we never saw her, she was mentioned often throughout the series. But we did meet Cole's second girlfriend, Shanice in Season 5.

Via FOX

2.

What was the occupation of the nosey next-door neighbor, Sheneneh?

FOX

Via FOX

3.

In the episode "Head'in for Trouble," what did Gina get her head stuck in before a big interview?

FOX

Who could forget this iconic episode?

Via FOX

4.

What floor did Brotha Man stay on in Martin's apartment complex?

FOX

Besides coming through Martin's window, he was known for this!

Via FOX

5.

What were the call letters and name for Martin's radio show and talk show, respectively?

FOX

"WZUP" and "Word on the Street"

"MPAM" and "Martin Loves Gina"

"WSUP" and "Happens in the D"

"WZUP" and "Word on the Street"

Remember when Biggie made a cameo on the talk-show-within-a-show?

Via FOX

6.

And what does Tommy do for a living?

FOX

A counselor for the Boys and Girls Club

A counselor for the Boys and Girls Club!

The mystery was solved after Tisha Campbell revealed this fact in a recent interview. Who knew?

Via FOX
How Well Do You Remember "Martin"?
Yo! Dust off those old DVD box sets and re-watch a little bit closer.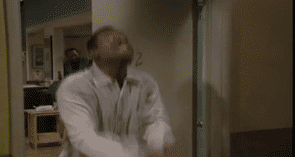 You have proven yourself to be a huge Martin fan!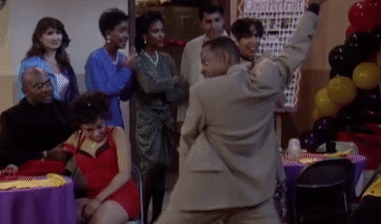 Did you know you can sign up for a BuzzFeed account and create your own Community posts? Get started here!
This post was created by a member of BuzzFeed Community, where anyone can post awesome lists and creations.
Learn more
or
post your buzz!