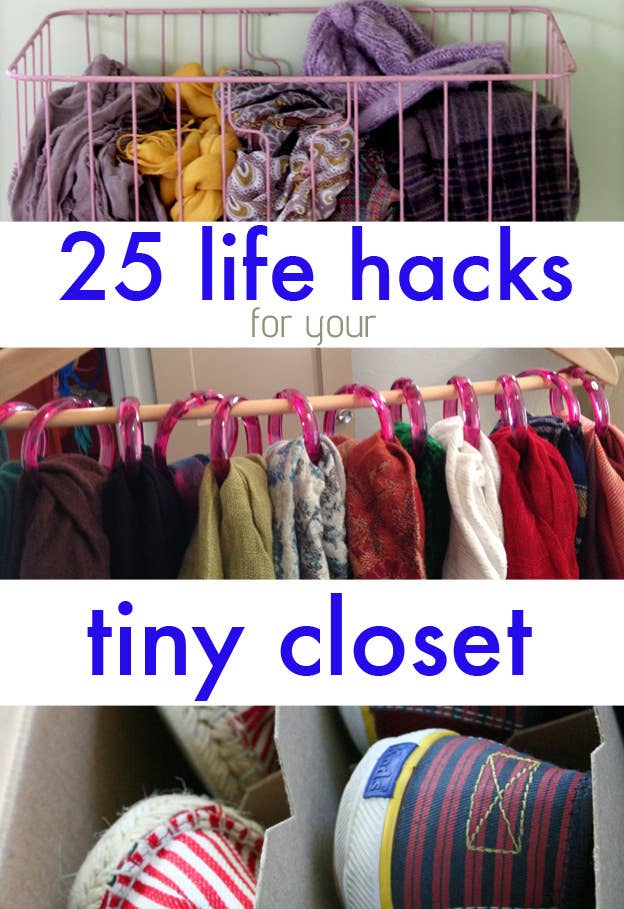 1.
First thing's first: Pare down your clothes inventory.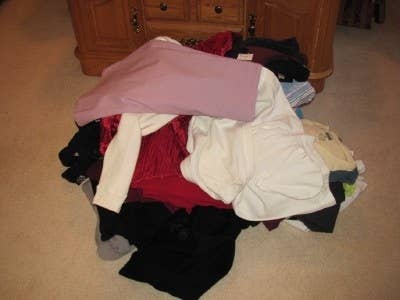 2.
Build extra rod space if your room can handle it.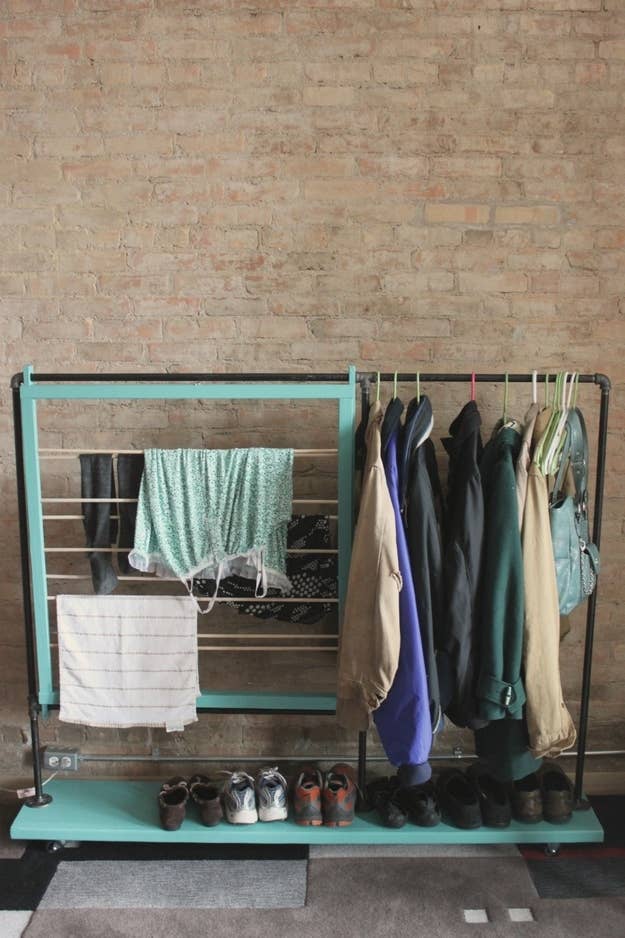 3.
Here's a simpler (but still classy) DIY rack.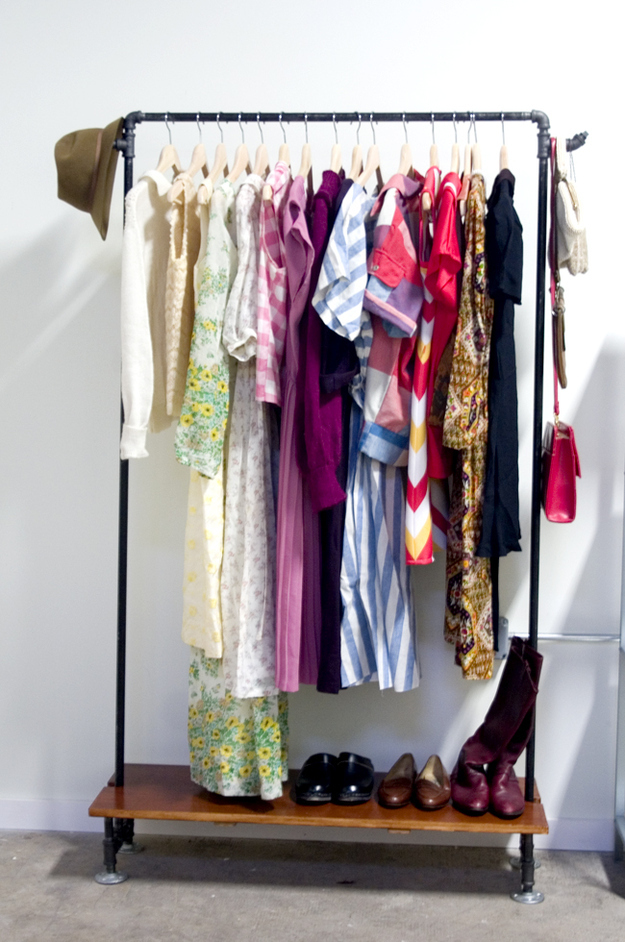 4.
Loft your bed.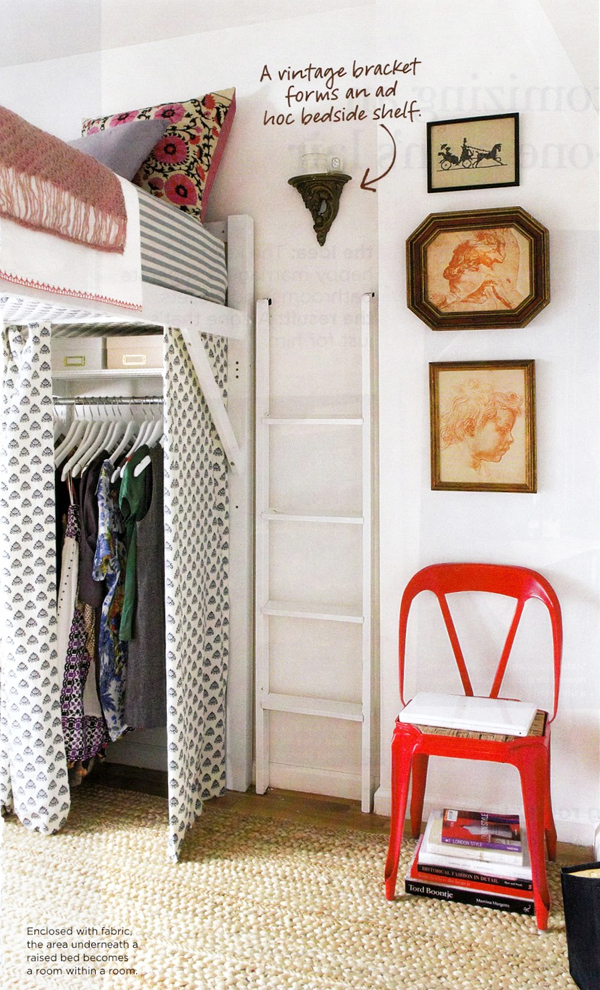 5.
Hang multiple garments in one spot with soda can tabs.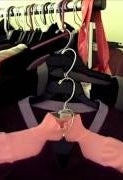 Watch a video demonstrating how to do this here.
6.
You can also use chains and s-hooks.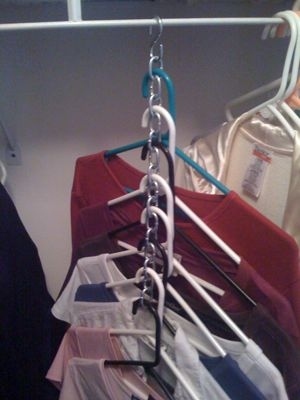 7.
Use old shoe boxes as drawer organizers.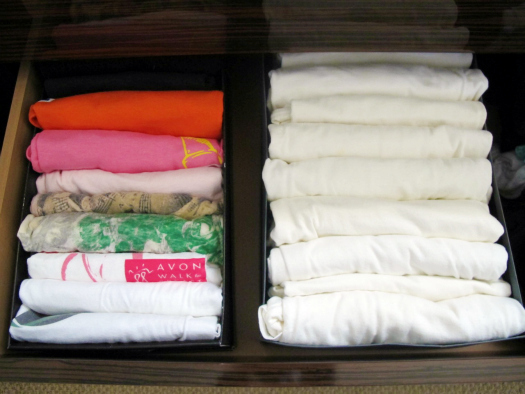 8.
Make a (little) bit of extra rod space by hanging scarves etc. on the inside of the doors.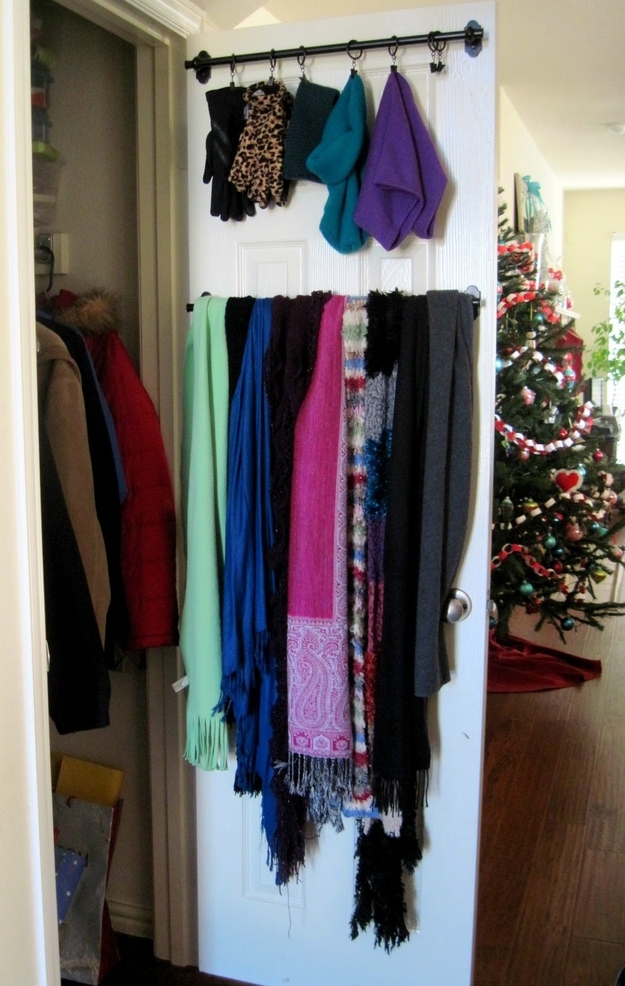 9.
Too many scarves? Use shower curtain rings to organize them on a hanger.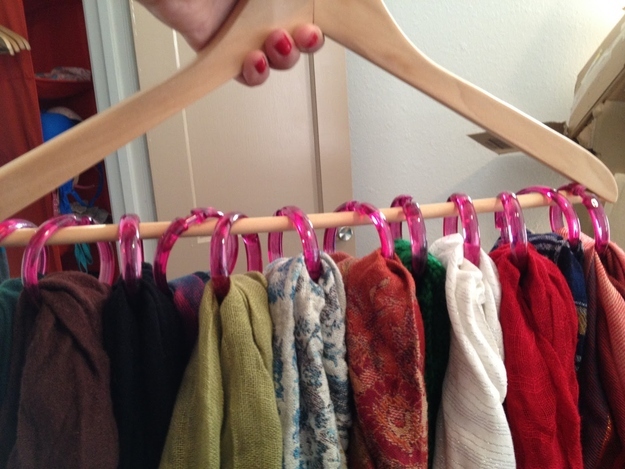 10.
A dowel and some rope can double your rod space.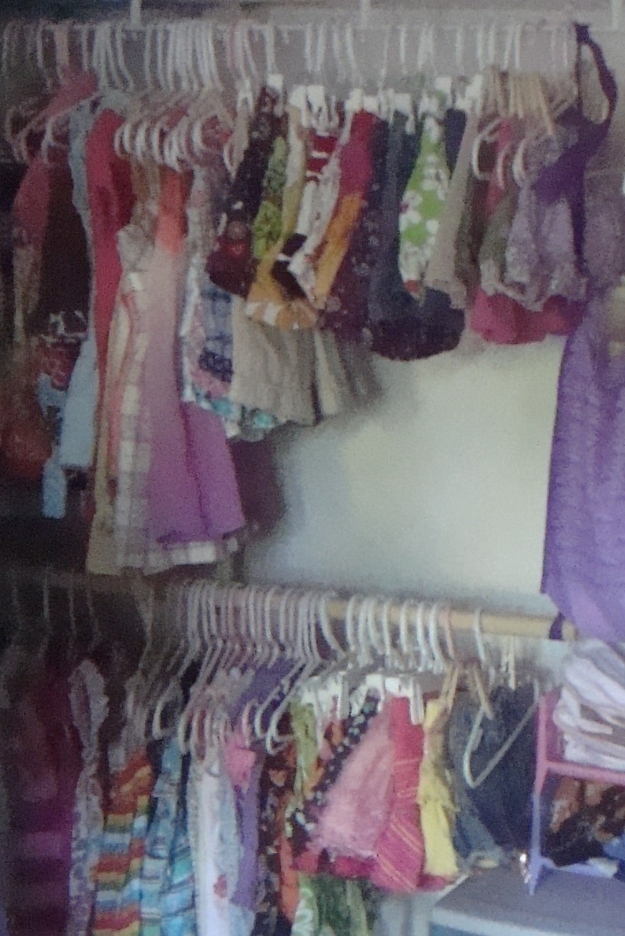 11.
Try staggering your rods.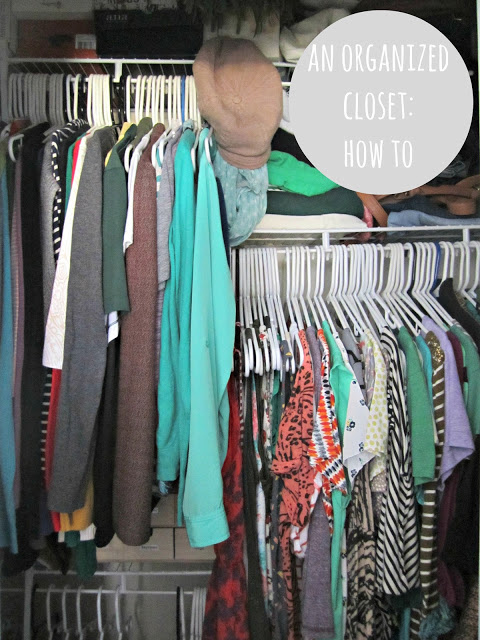 12.
Keep your shoes organized somewhere else, like in a wine box under the bed.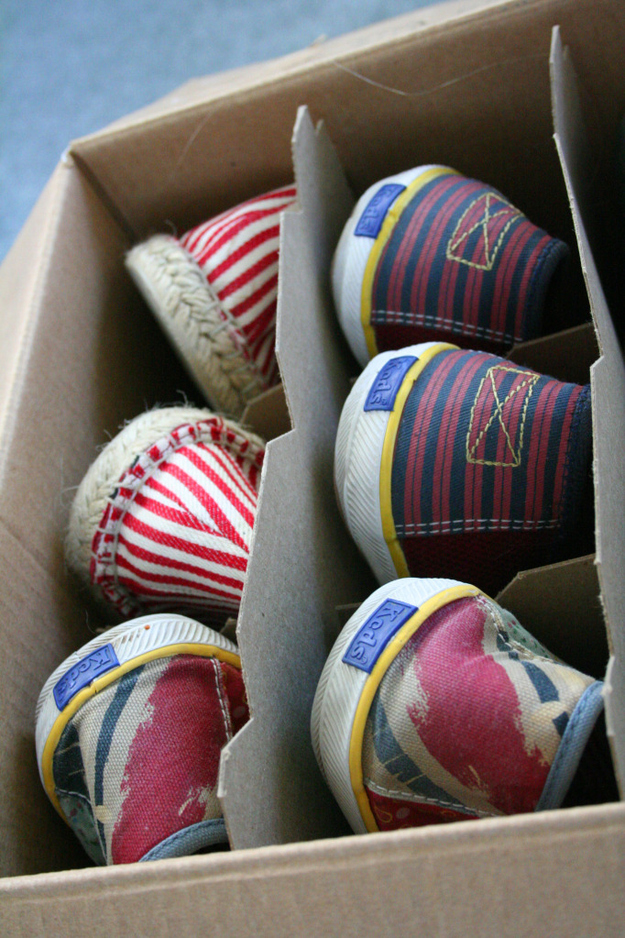 13.
Or under other furniture.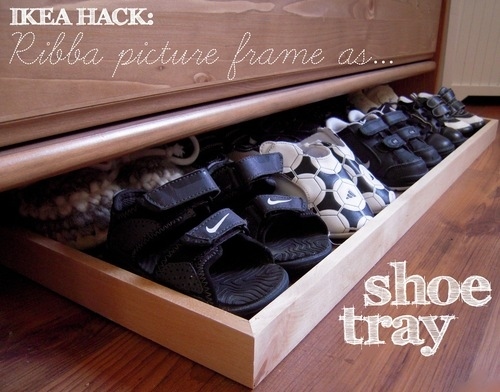 14.
Or leave them in your closet, but organize them by tension pole.
15.
Don't let your tank tops take up all of your space.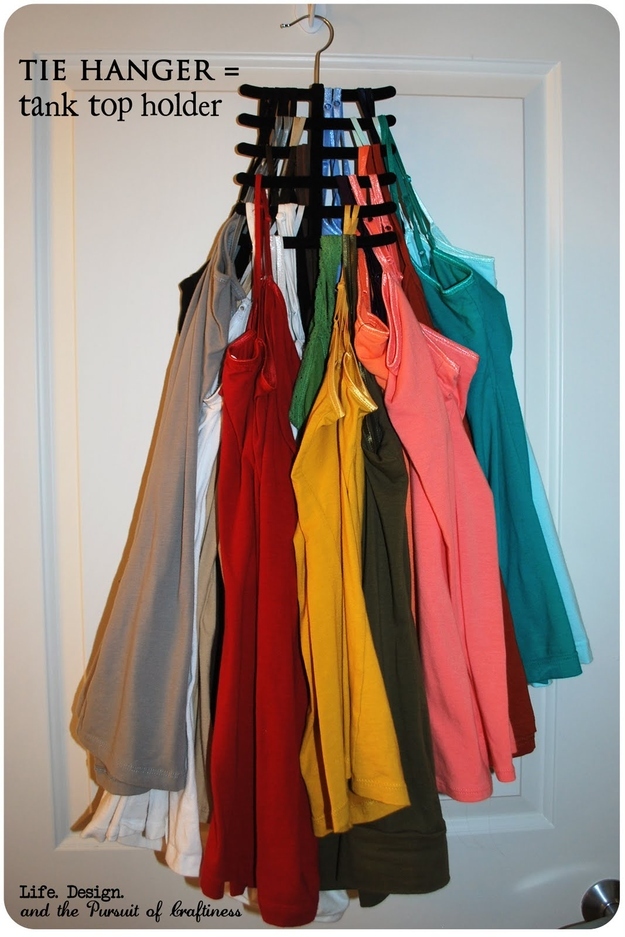 16.
For ties (which hang super flat), stick the tie hanger up against the wall.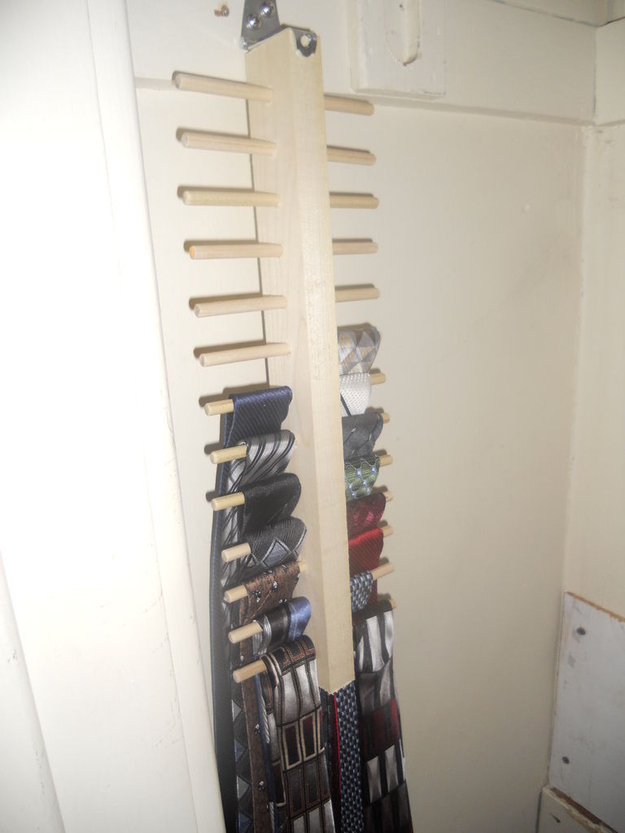 17.
Every bit of space matters.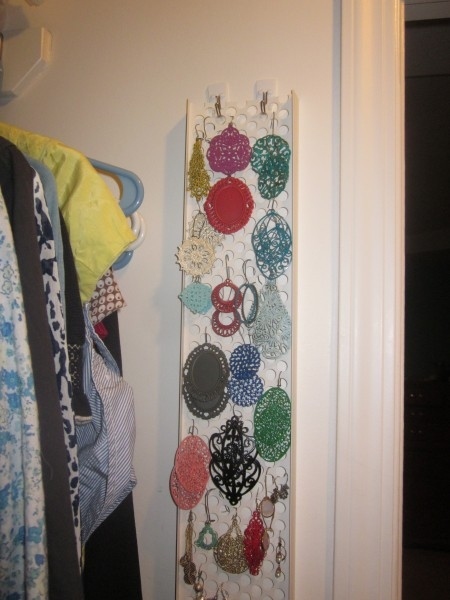 18.
Use a trunk to store out-of-season clothing or shoes, which can also double as a bench in small spaces.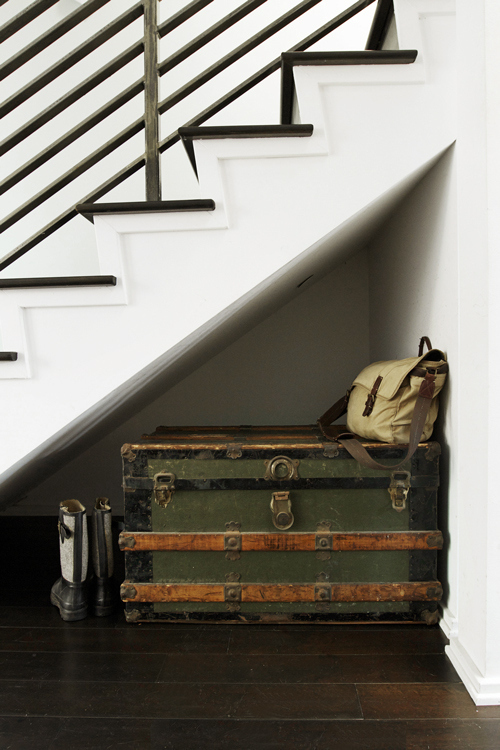 19.
Hang suitcases in awkward spaces on hooks.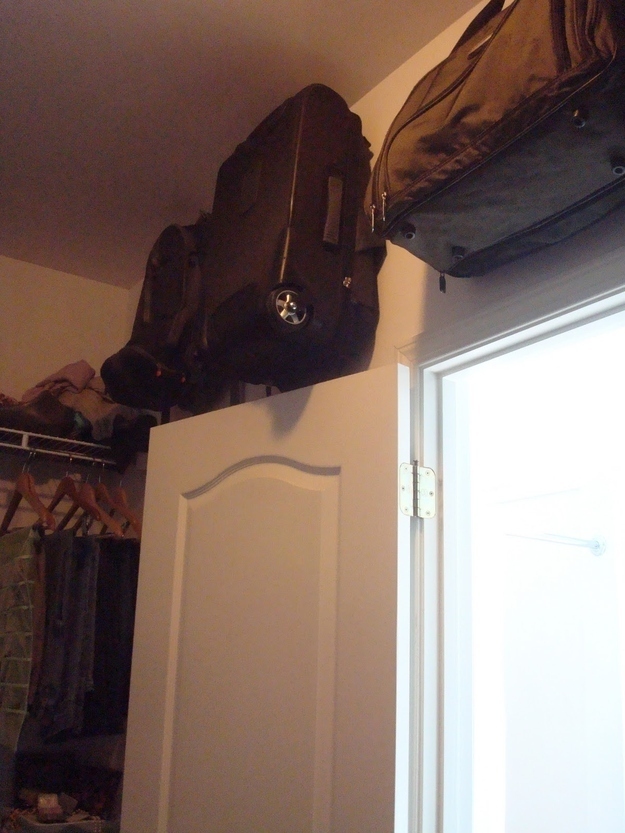 20.
Hang catchalls on the inside of the door.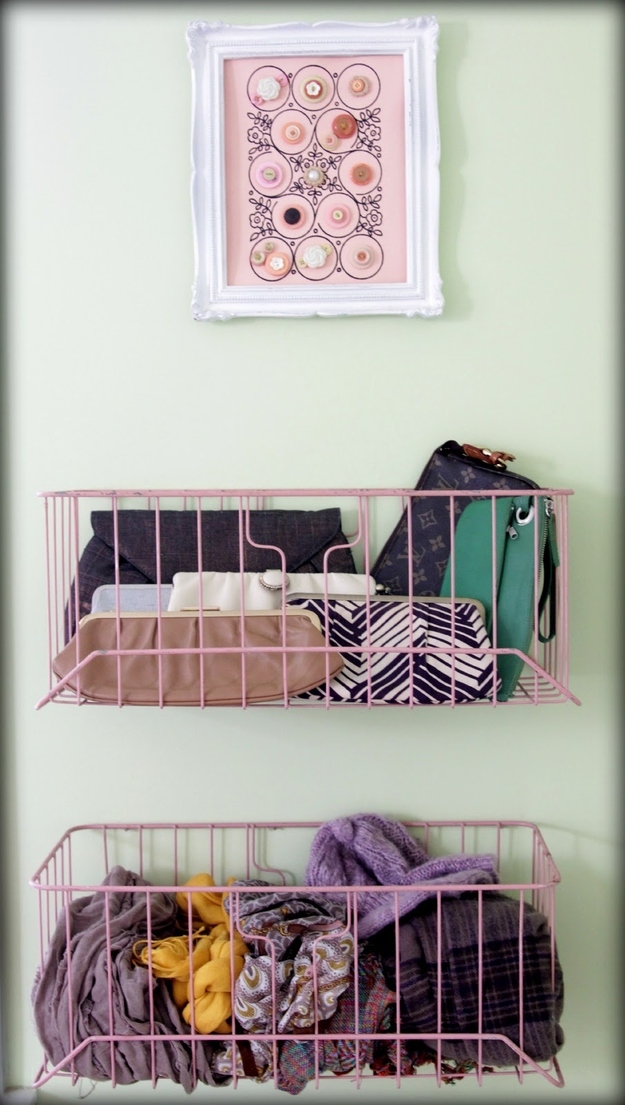 21.
Hang bags up with shower curtain rings and keep random stuff in them.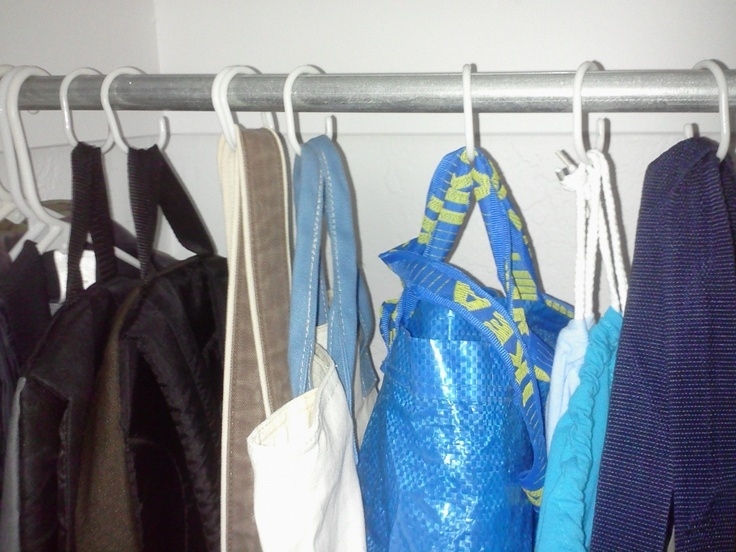 22.
Or go all-out with shelving.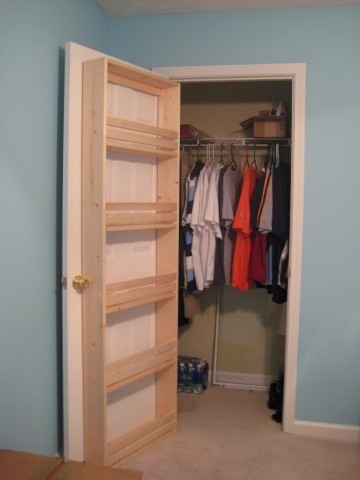 23.
If there's no space for shelving, you could still put a hook on the inside of your door for planning the next day's outfit.
24.
Find ways to maximize your awkward spaces.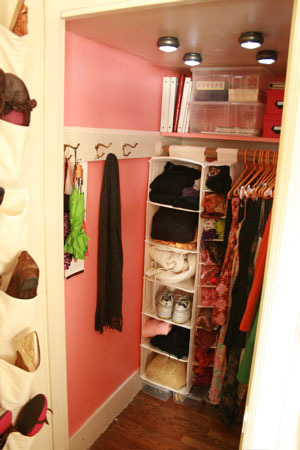 Want more amazing DIY tips? Sign up for the BuzzFeed DIY newsletter and you'll get them in your inbox three times a week!