The initial tweet: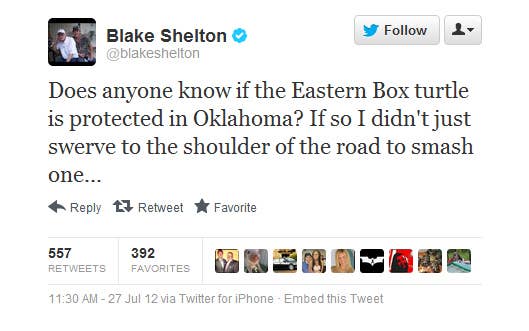 An NPR blogger asked if the tweet was a joke.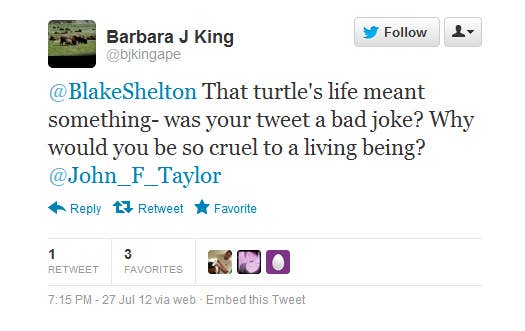 And Blake was less than courteous.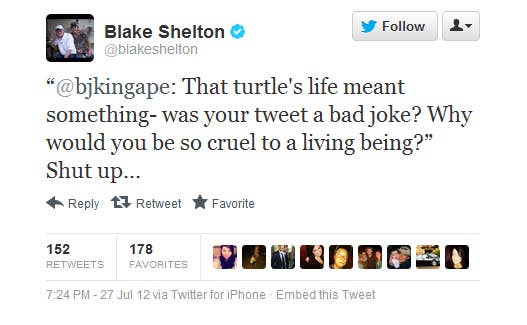 Shelton's tweets have prompted some ugly comments.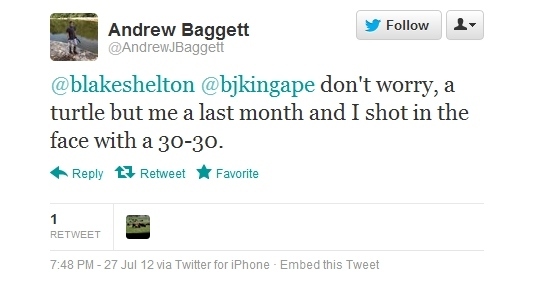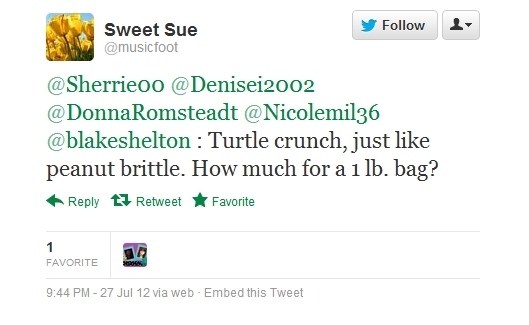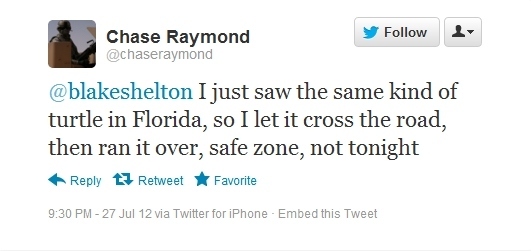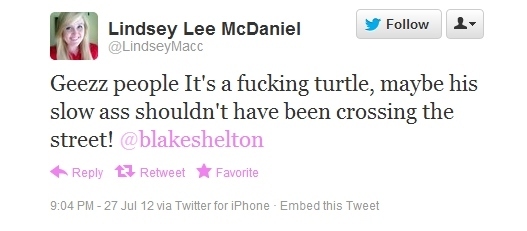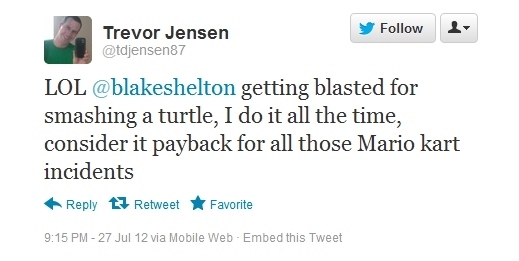 Update: Shelton indicated the tweet was a joke and that he wasn't in Oklahoma yesterday. Barbara King (@bjkingape) weighed in at NPR regarding why these tweets matter anyway. Shelton's fans continue to threaten turtles in defense of the initial tweet. I echo King in hoping that these fans aren't serious.