Cats on the internet! They have taken over the digital world and become overnight celebrities. Did you ever wonder how these animals rose to success? Learn more in this clip that recaps the growing fame of a true cutie pie, Lil Bub!
Lil Bub, pictured here with owner Mike Bridavsky.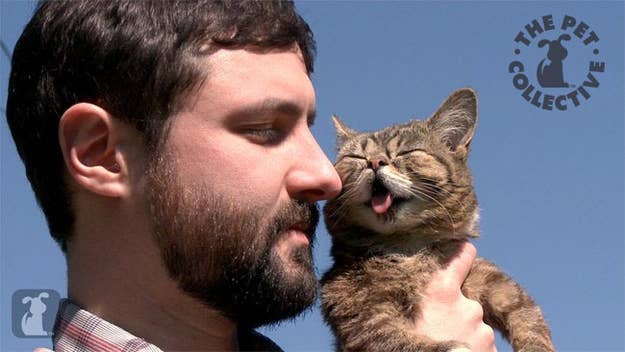 They are interspecies besties...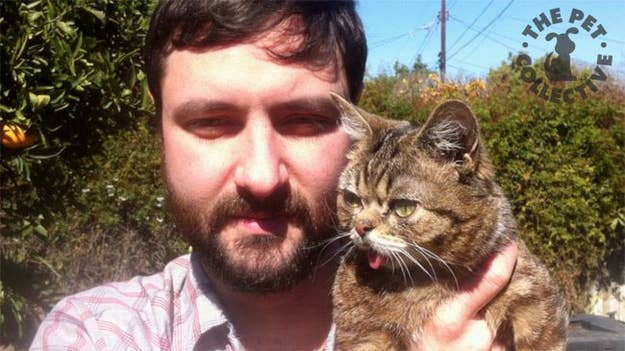 ...and Mike has the CAT TAT to prove it.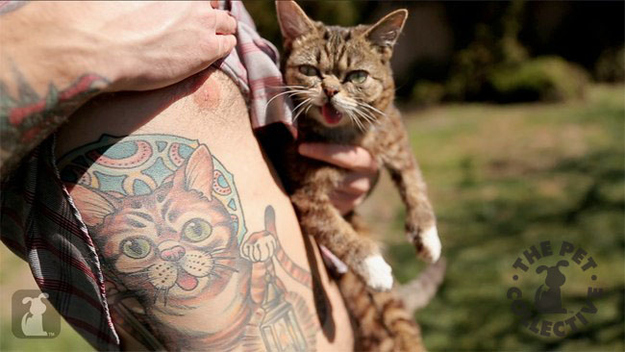 Cradled in his arms, Lil Bub takes in the world around her.
Here she is enjoying a slower moment. Aww, so sweet!