Whether you're a fashion nerd, like me, or just someone who appreciates the fun things in life, I think we can all agree that there's just something so *chefs kiss* about actors referencing their own work in their red carpet looks.
I love watching out for moments where actors dress up outside of their roles, especially if it includes a callback to a project they've done before! Here are 21 outfits where celebs totally nailed using their film or show for outfit inspiration:
1.
Jenna Ortega proved she is, in fact, an IRL Tim Burton character in a gothic Versace gown at the premiere of Wednesday.
2.
Ke Huy Quan subtly referenced Everything Everywhere All at Once on the 2023 Golden Globe red carpet by wearing a quirky lil' googly eye on the lapel of his suit jacket.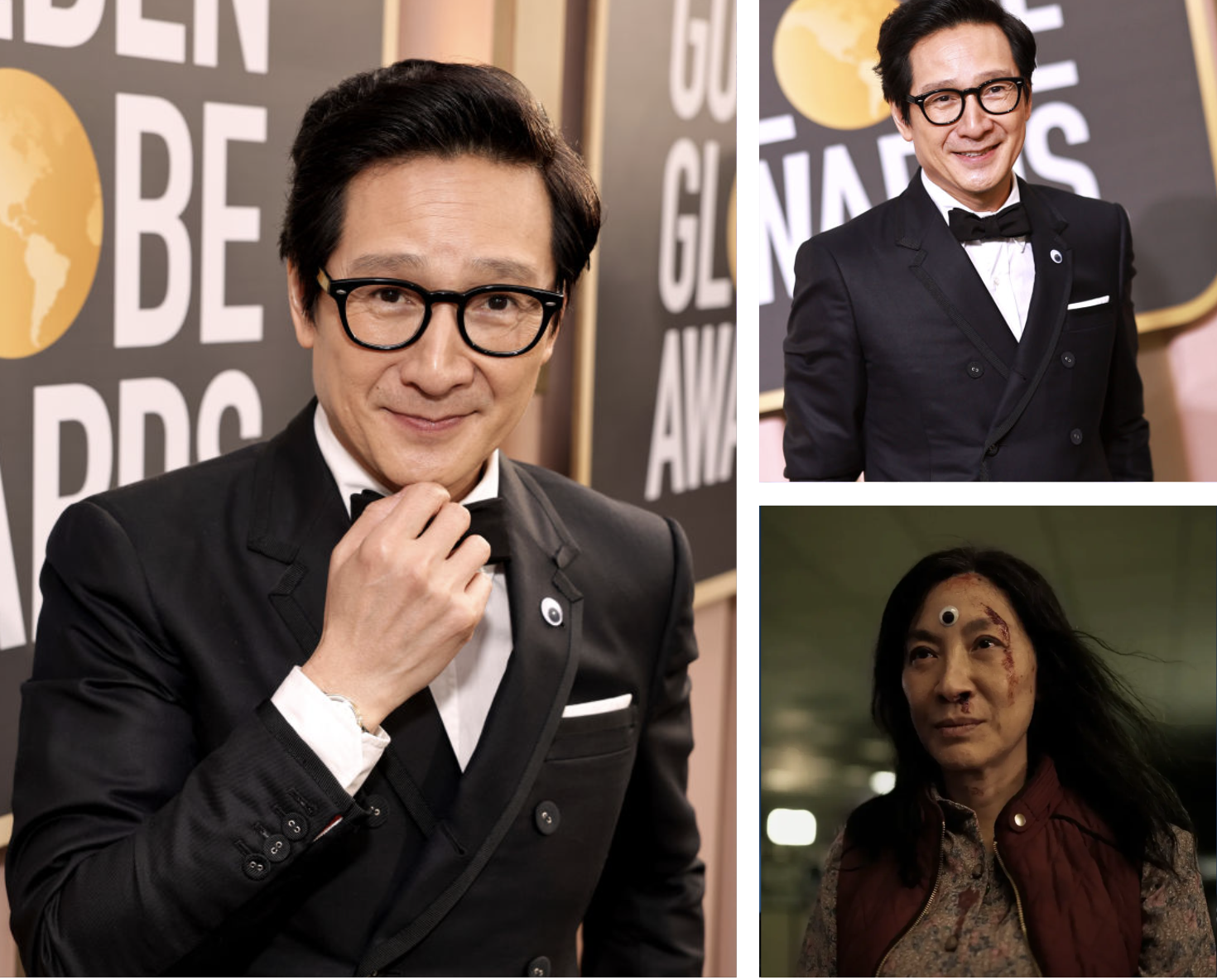 3.
Zendaya wore a custom-made Valentino spider web dress AND hero mask combo for the LA premiere of Spider-Man: No Way Home.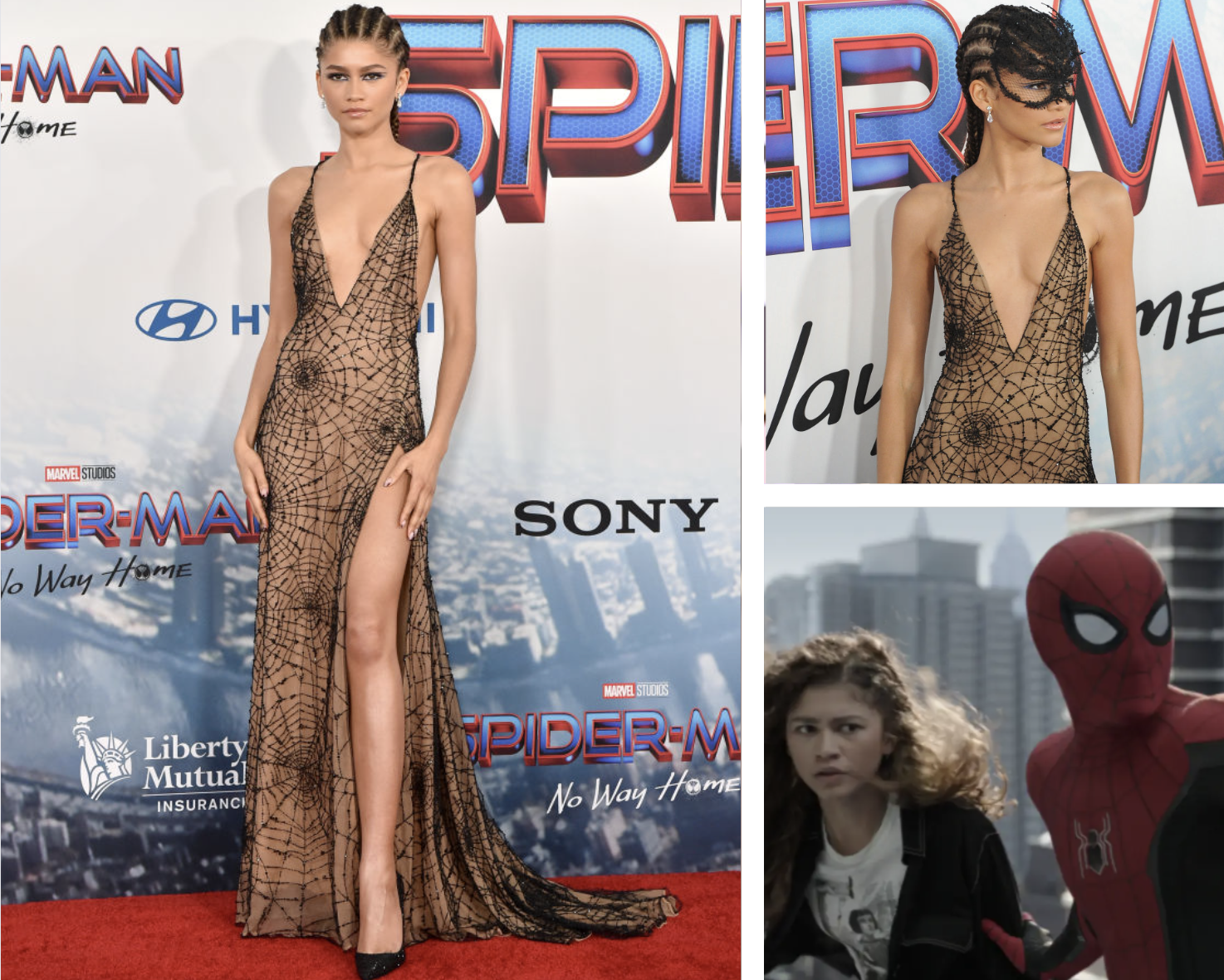 4.
And who could forget the showstopping vintage Roberto Cavalli gown featuring a golden spinal cord back piece that she wore to allude to the character "Dr. Octavius" at the Ballon d'Or ceremony in Paris?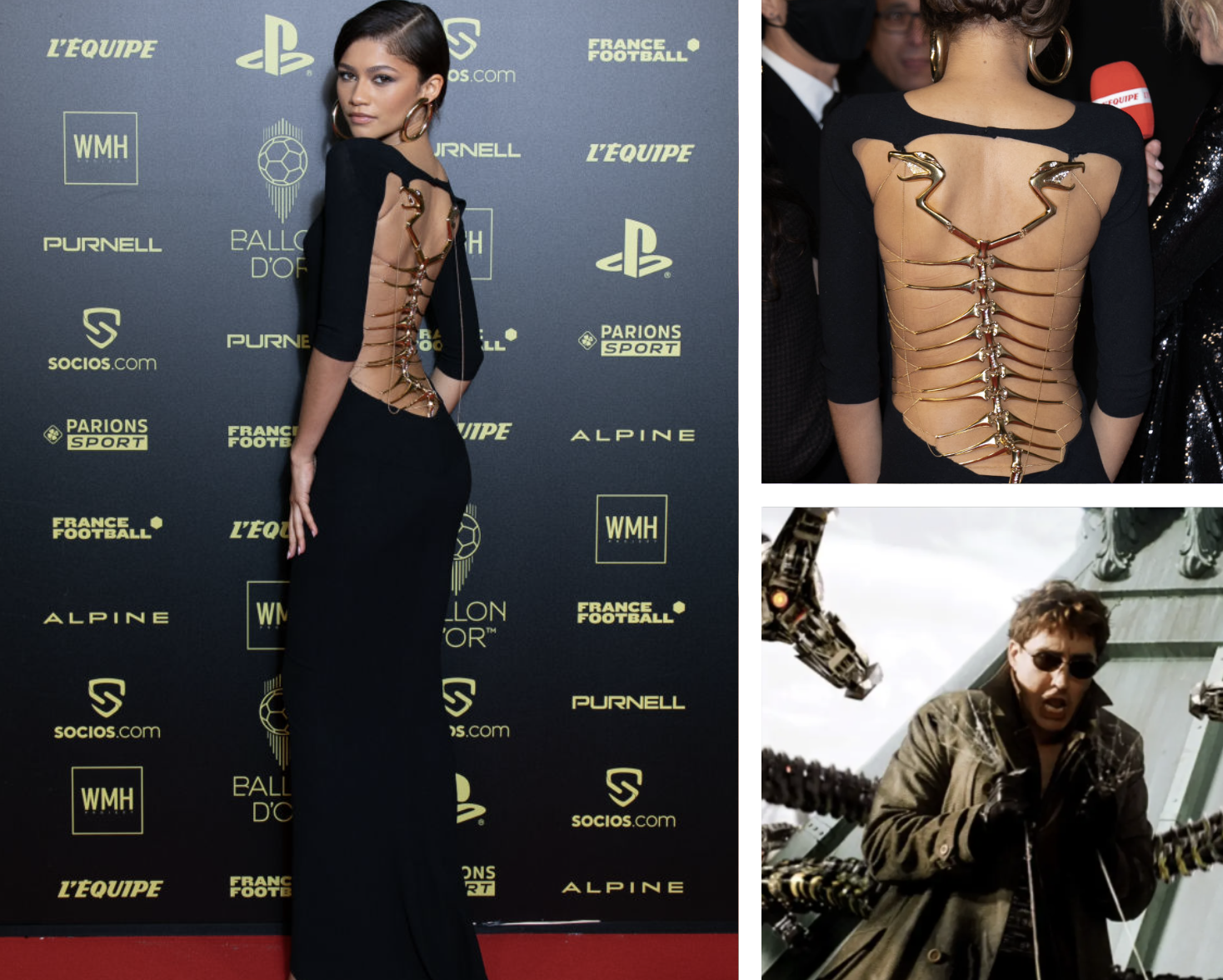 5.
Timothée Chalamet at the London premiere for Bones and All wore an all-white Alexander McQueen suit and Vivienne Westwood skeletal choker that gave a more subtle nod to, well, bones and all.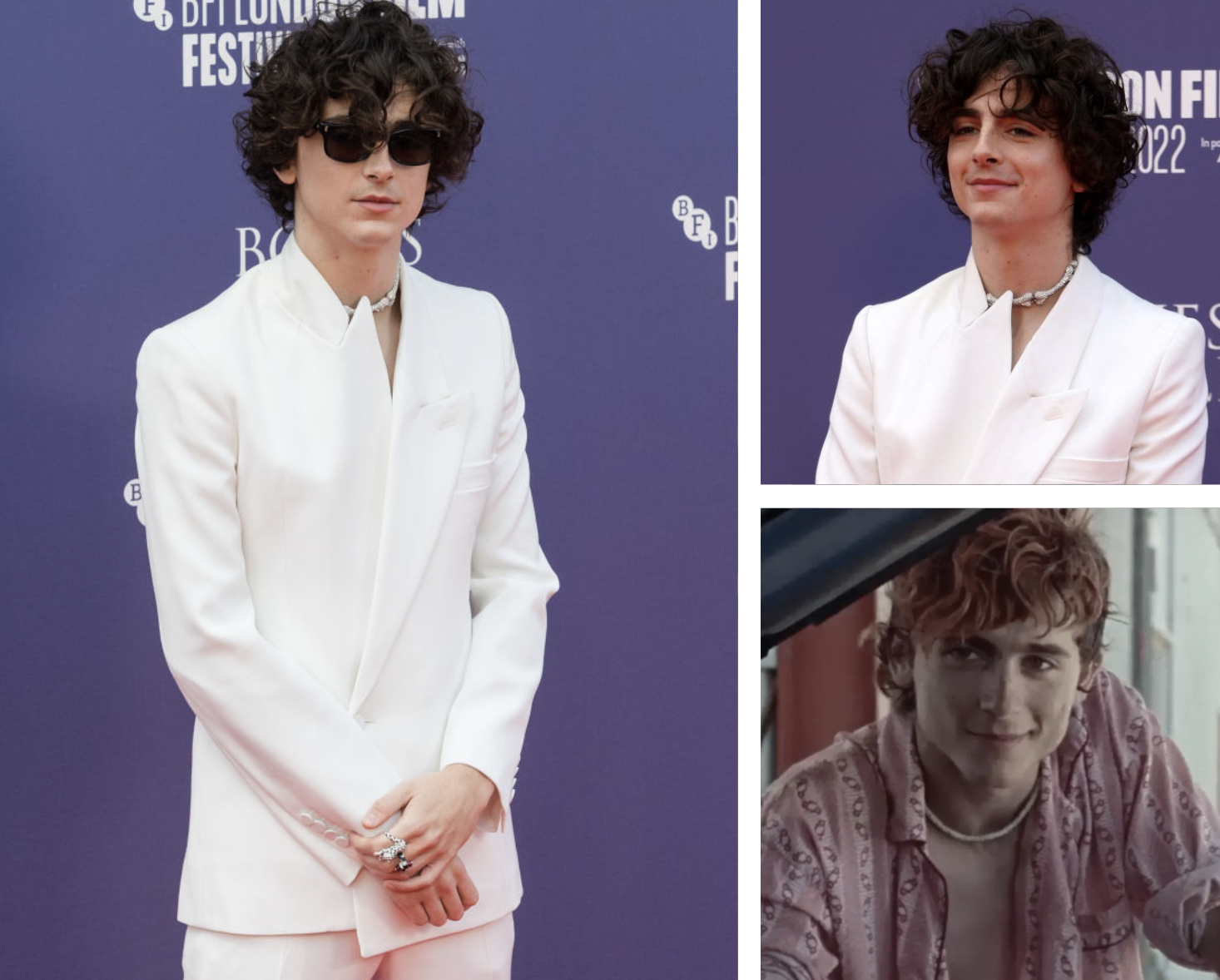 6.
Angelina Jolie had a glamourous take on the evil fairy queen look for the Maleficent blue carpet when she wore a black leather Versace strapless gown with a train.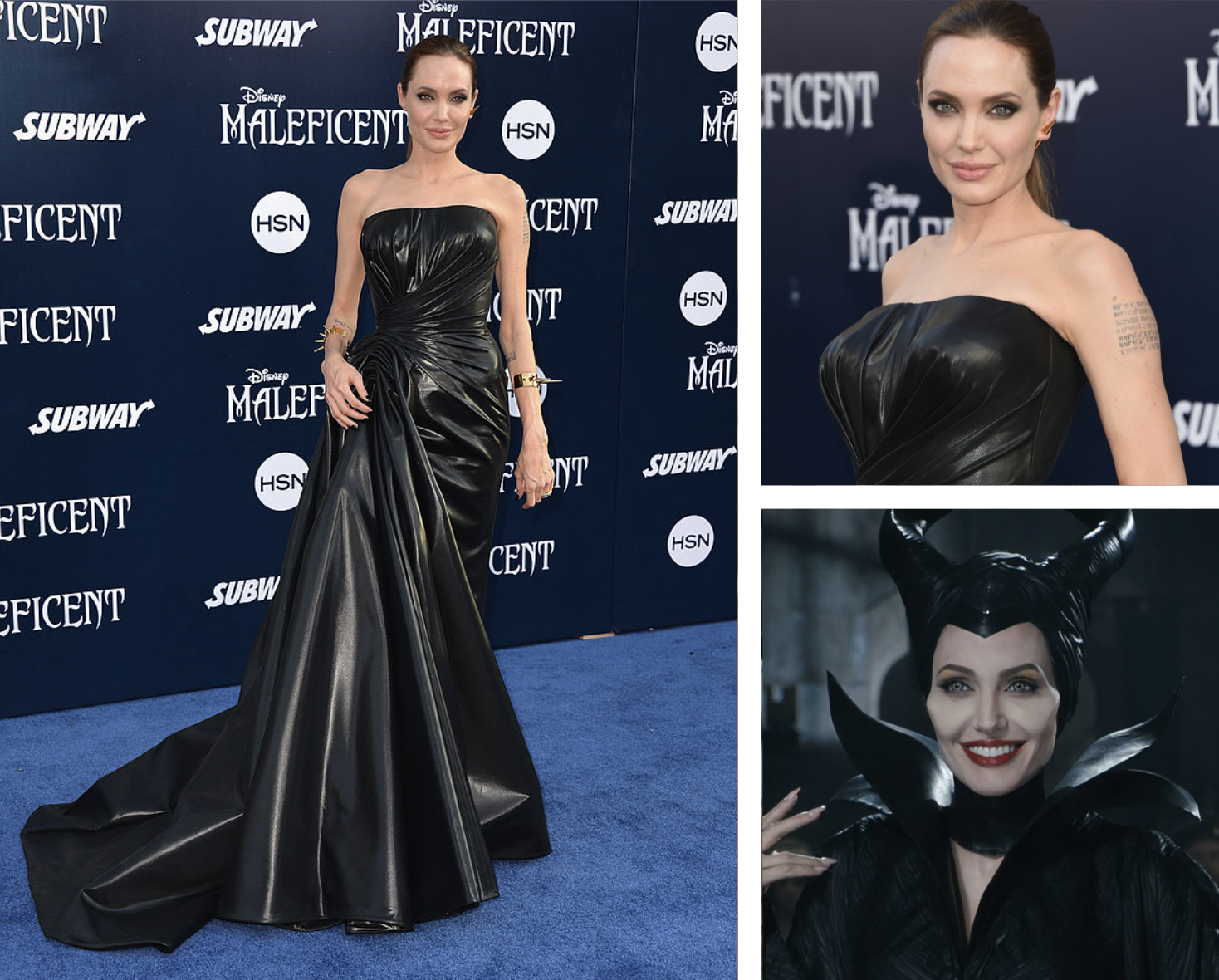 7.
Keira Knightley kept up the fairytale sweetness of the Sugarplum Fairy by looking like a beautiful sweet in an organza Chanel gown for The Nutcracker and the Four Realms red carpet.
8.
Zoë Kravitz at The Batman premiere fully embodied Catwoman in an Oscar de la Renta kitty-silhouetted gown.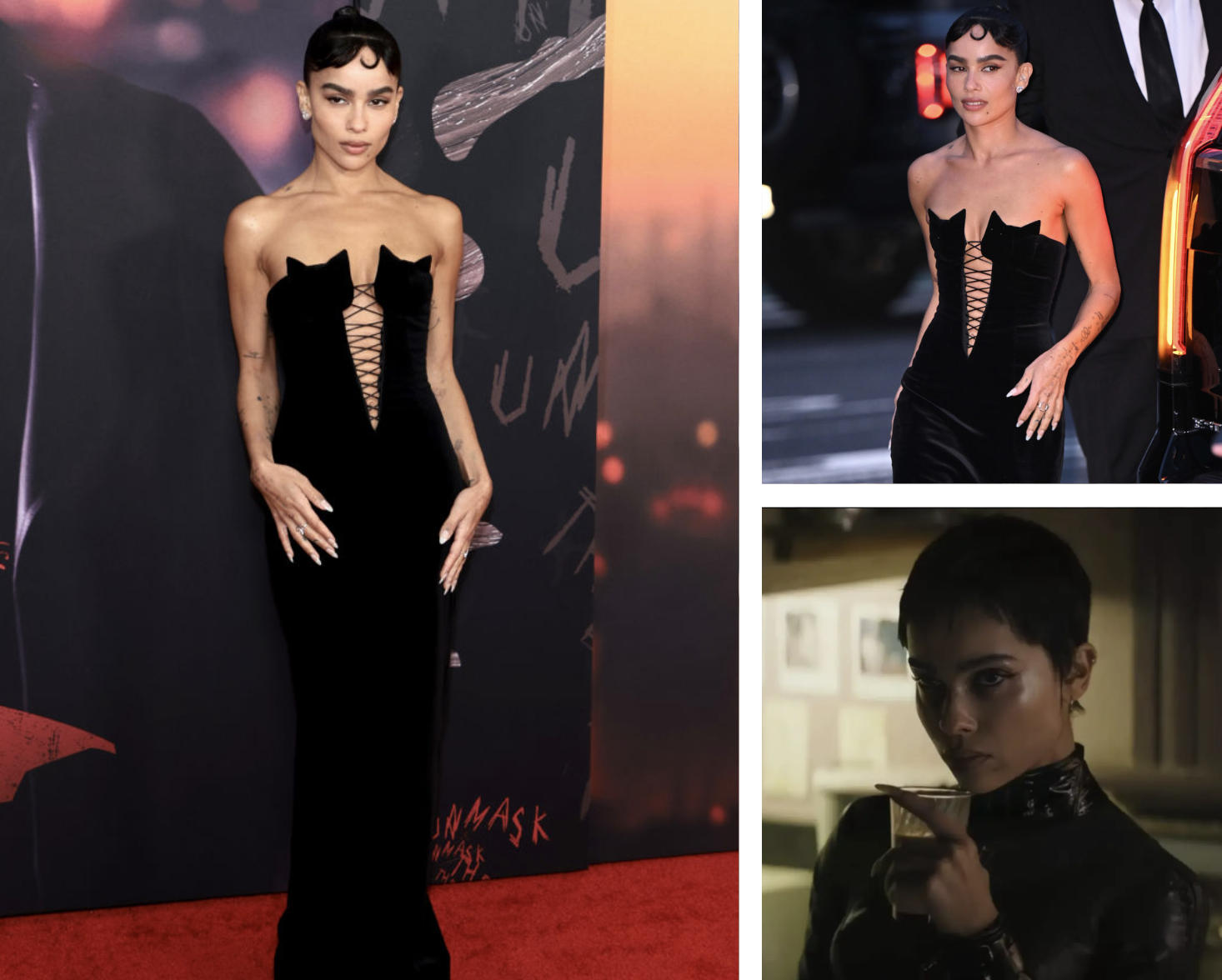 9.
At the 2023 Golden Globes, Jennifer Coolidge paid homage to the style of her The White Lotus character (who wears ~a lot~ of Dolce & Gabbana) by wearing a sequinned D&G gown.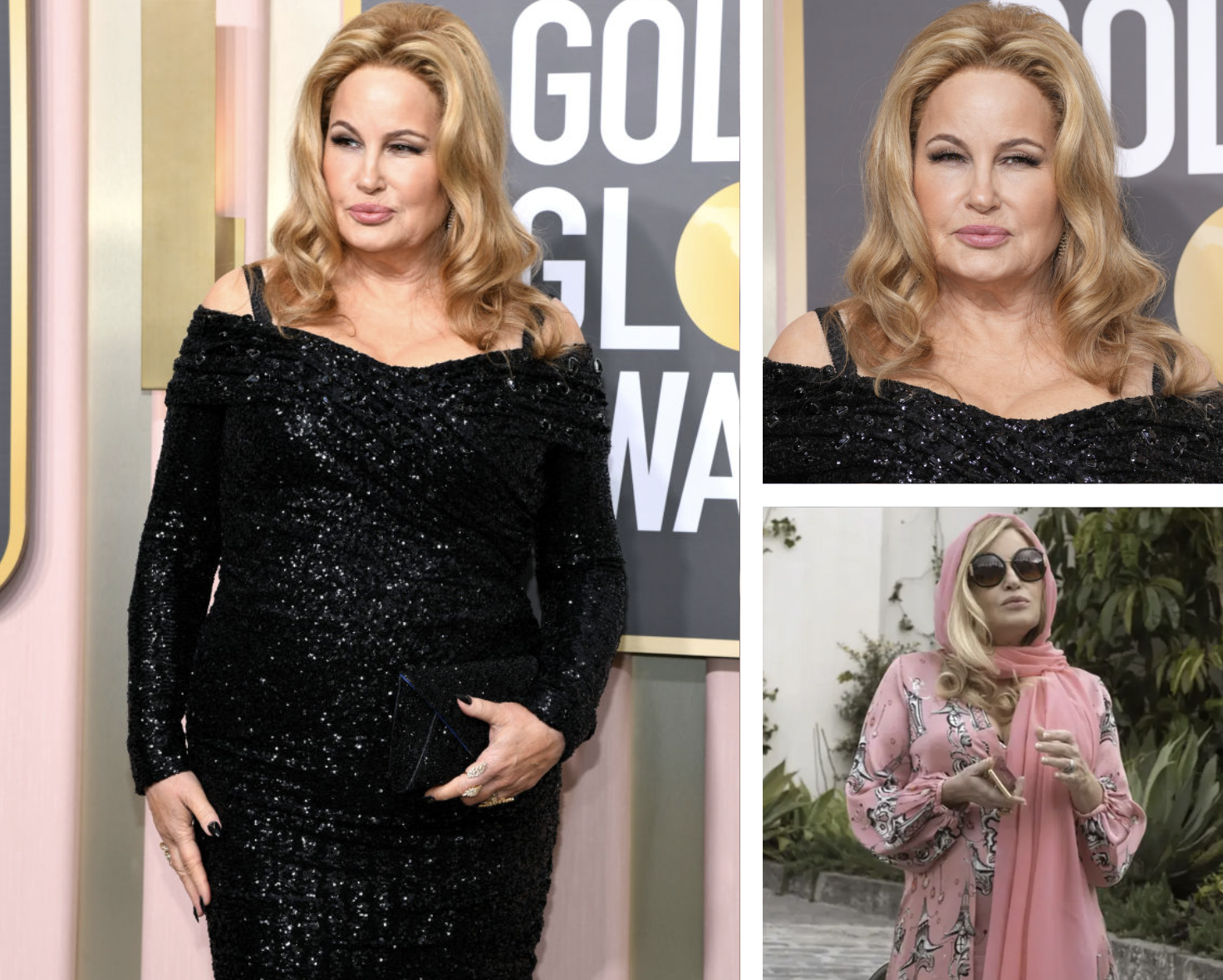 10.
Cara Delevingne, at the Valerian And The City Of A Thousand Planets premiere, practically looked "out of this world" in a semi-sheer metallic Iris van Herpen dress that was made for a sci-fi moment!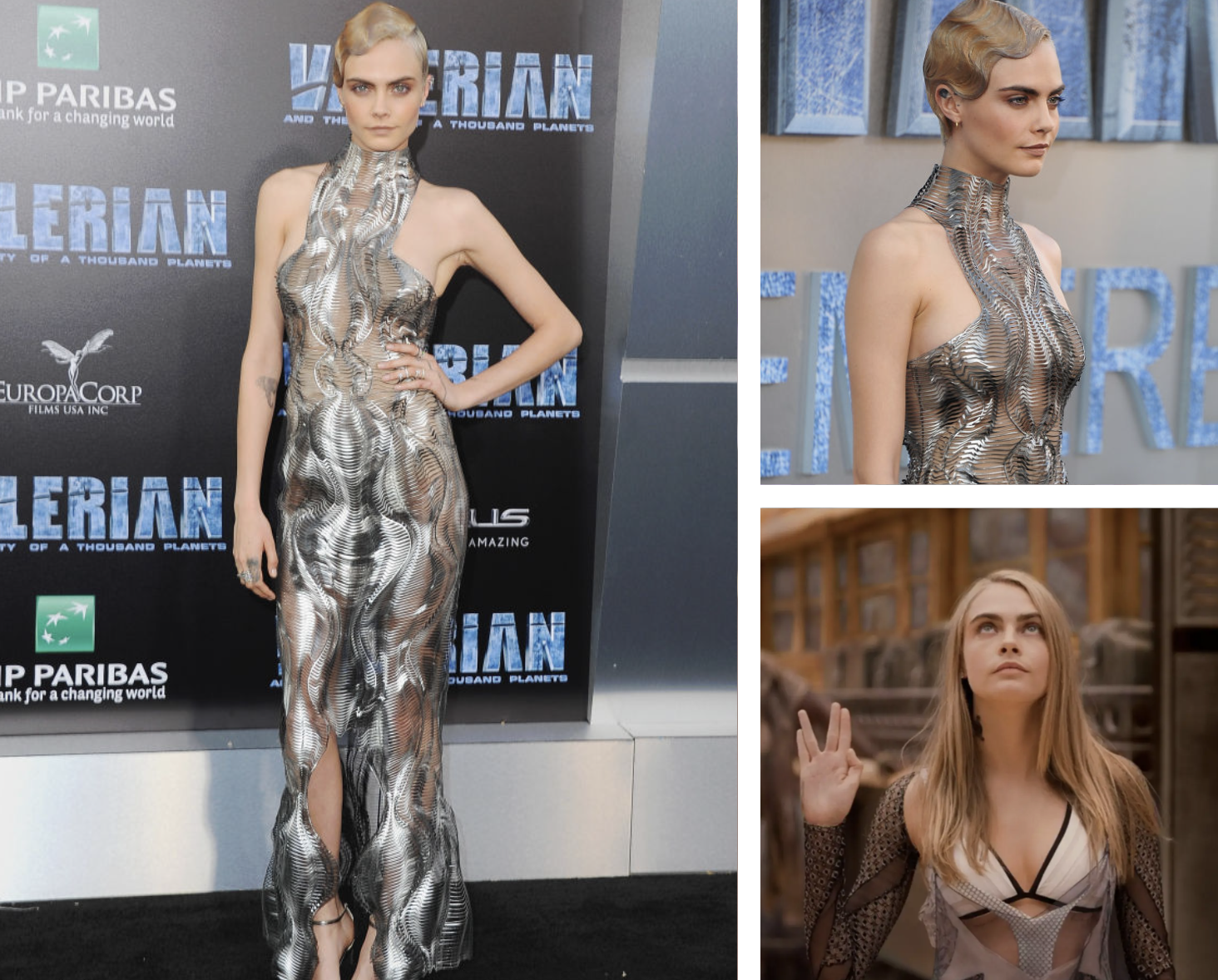 11.
During the press tour of A Simple Favour, Blake Lively brought her character to life on each red carpet in custom trouser suits that could easily have been in the film.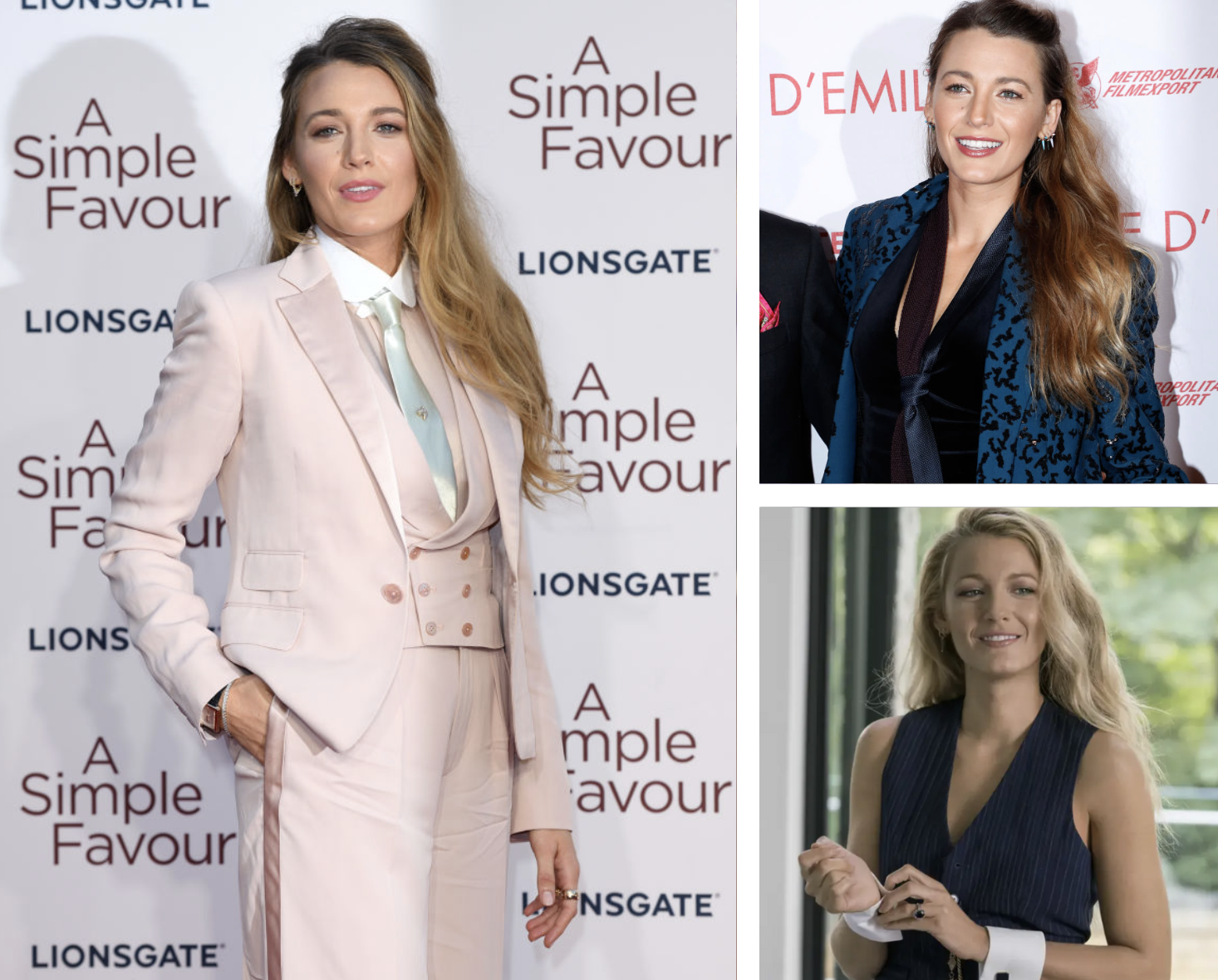 12.
Michelle Yeoh referenced her Crazy Rich Asians character at the 2019 Golden Globes by not only wearing the emerald ring of hers that was the coveted engagement ring from the film, but also by having an iconic emerald moment herself in this Shiatzy Chen gown.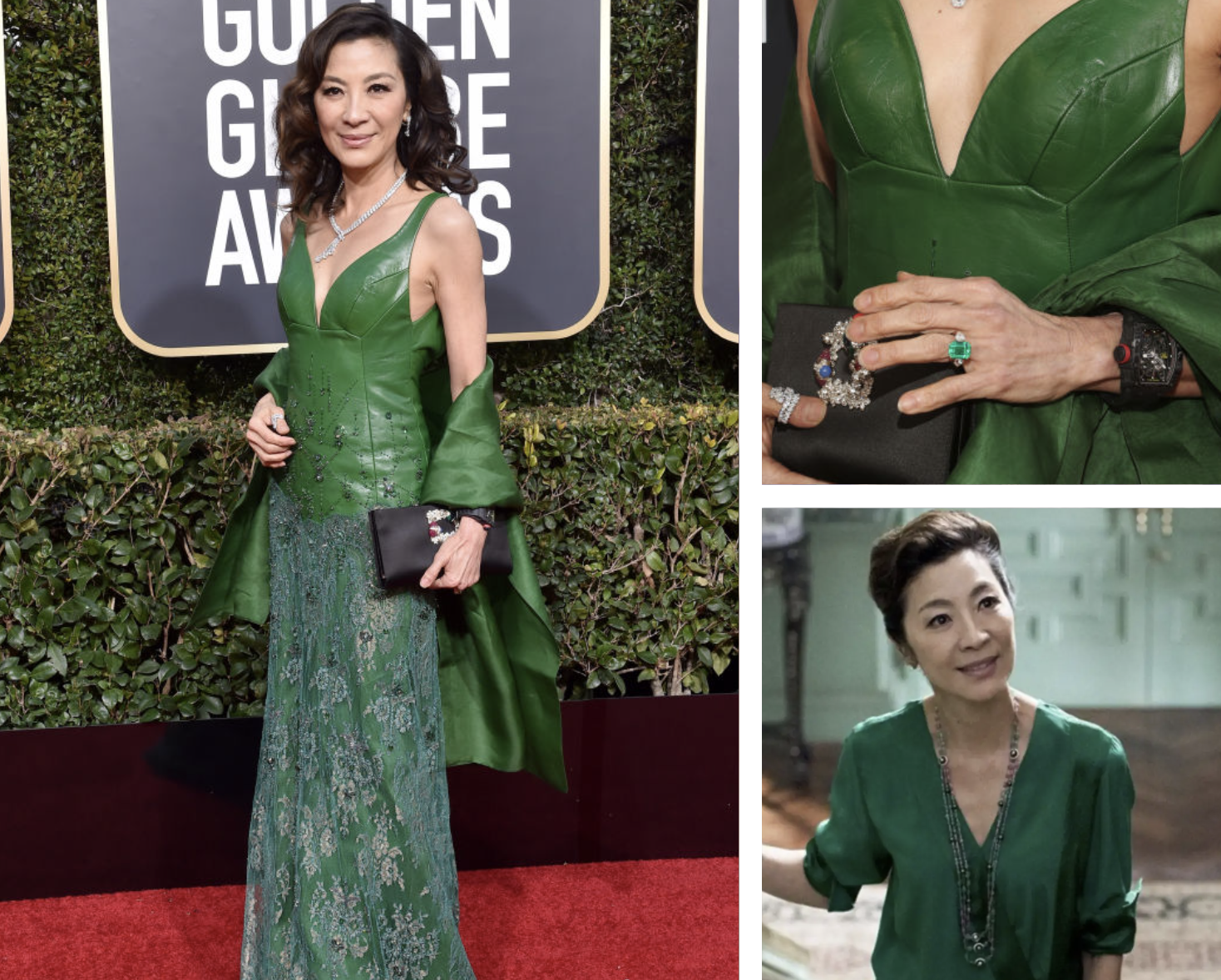 13.
Carrie-Anne Moss, on the ~green~ carpet for The Matrix: Resurrections, was a glamorous cyber-punk-dream in an Oscar De la Renta gown meant to mimic binary digital rain.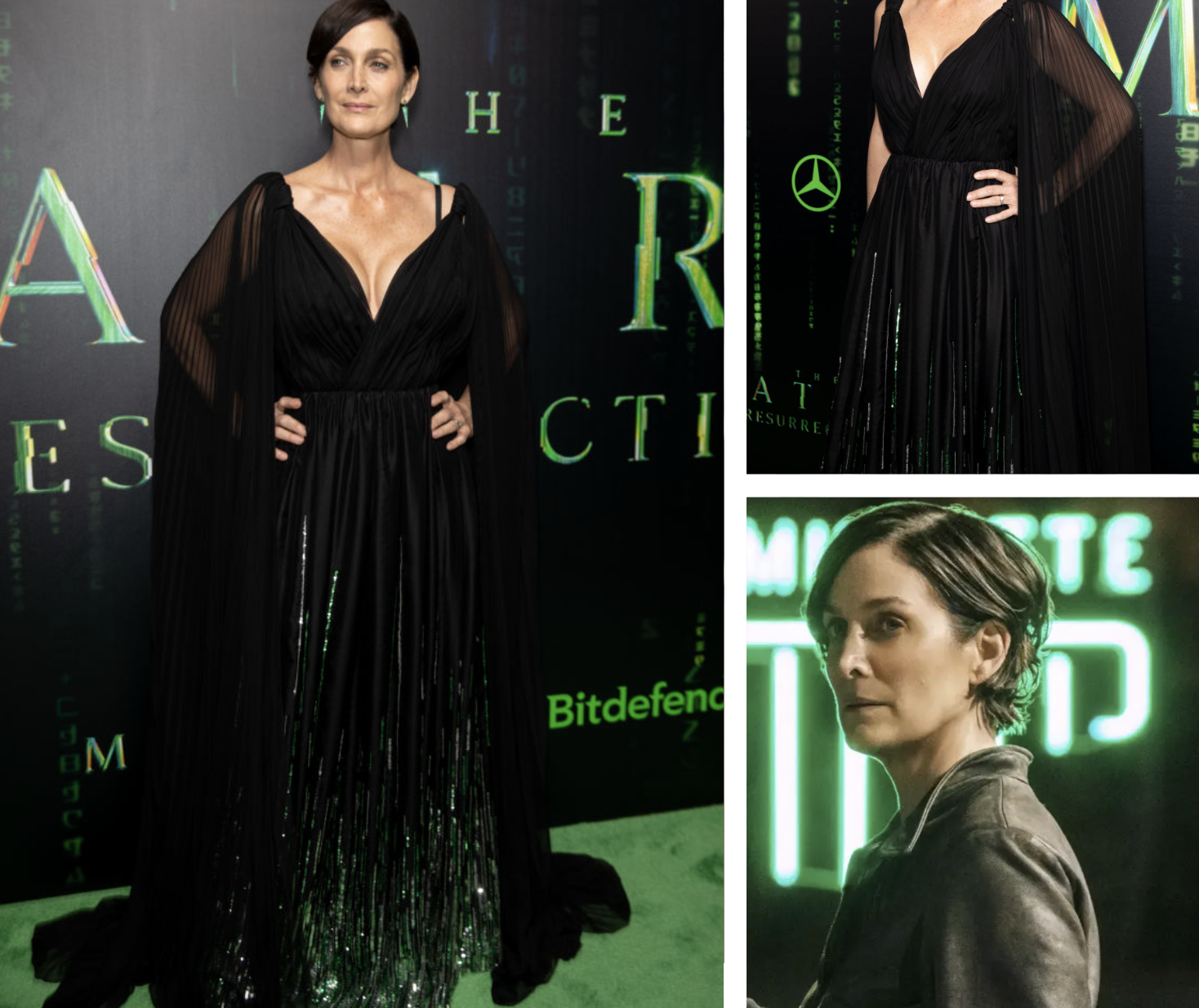 14.
Elle Fanning, for the Maleficent: Mistress of Evil premiere, wore a whimsical Gucci gown. Her glove and skirt detail looked like drops of blood falling from fingertips to dress, in reference to Sleeping Beauty.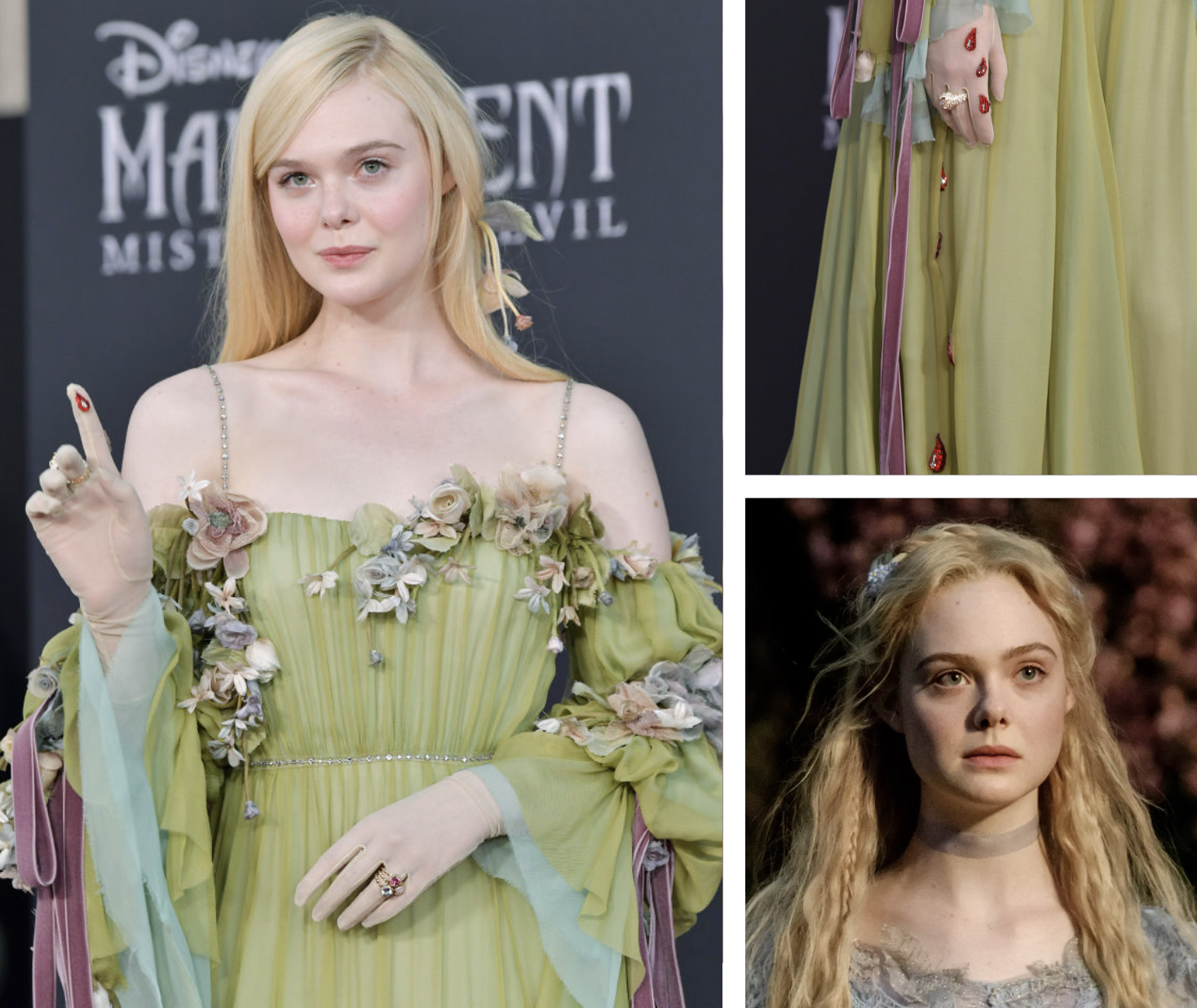 15.
Lily James, another modern princess, was a high fashion fairytale on the Cinderella red carpet in an Elie Saab sparkling silver take on the classic Cinderella gown, with a Charlotte Olympia clock bag to match.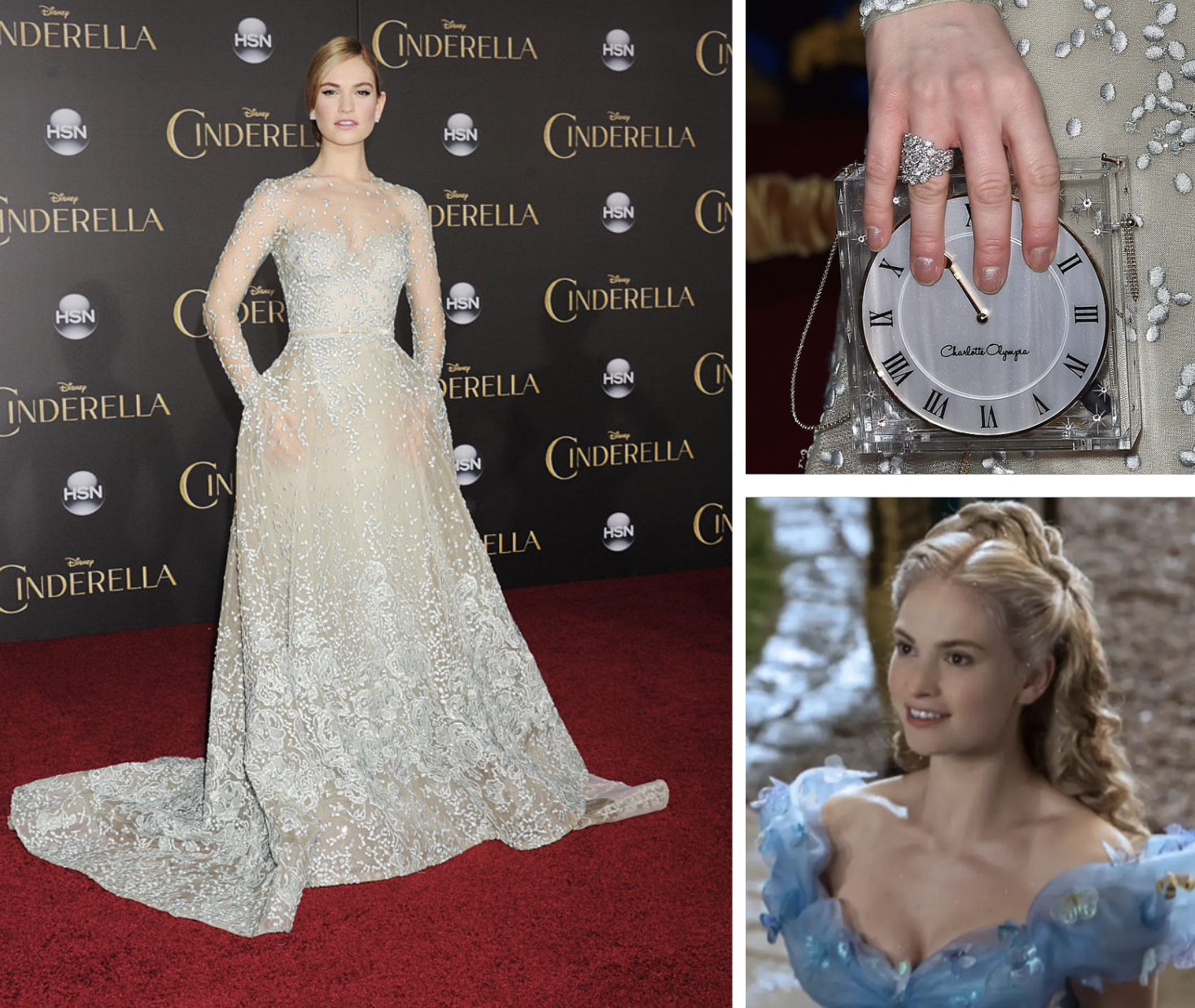 16.
Scarlett Johansson, at the Avengers: Endgame premiere, chose the subtle shout-out route by wearing a Sonia Boyajian pendant glove, gifted to her by her husband (it was a glammed-up version of the Infinity Gauntlet).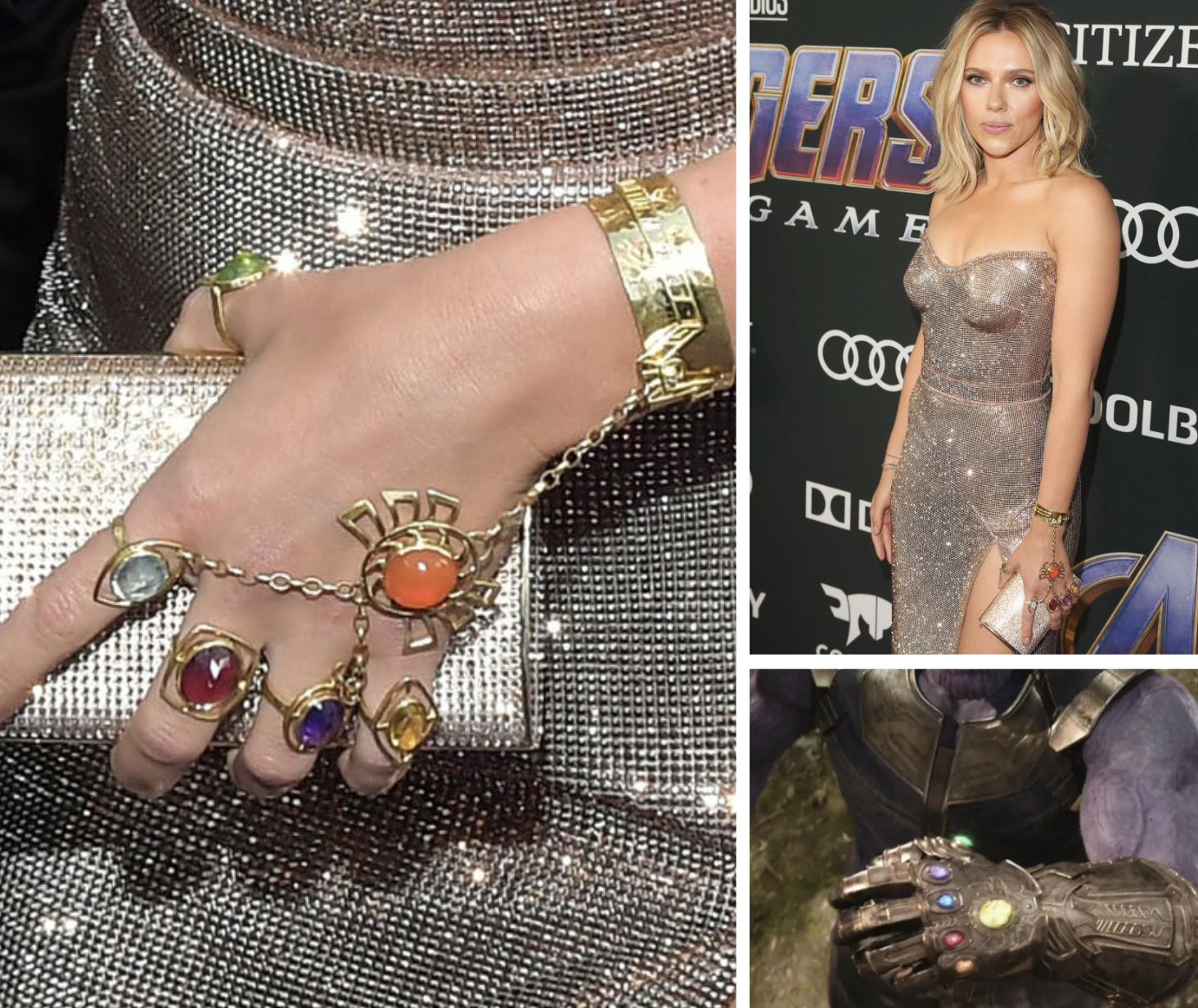 17.
Lupita Nyong'o brought horror to the fashion of the Us London premiere in a red (the name of her character) sequinned Attico wrap dress, paired with demonic red contacts and the darkest vampiest lippy I've ever seen!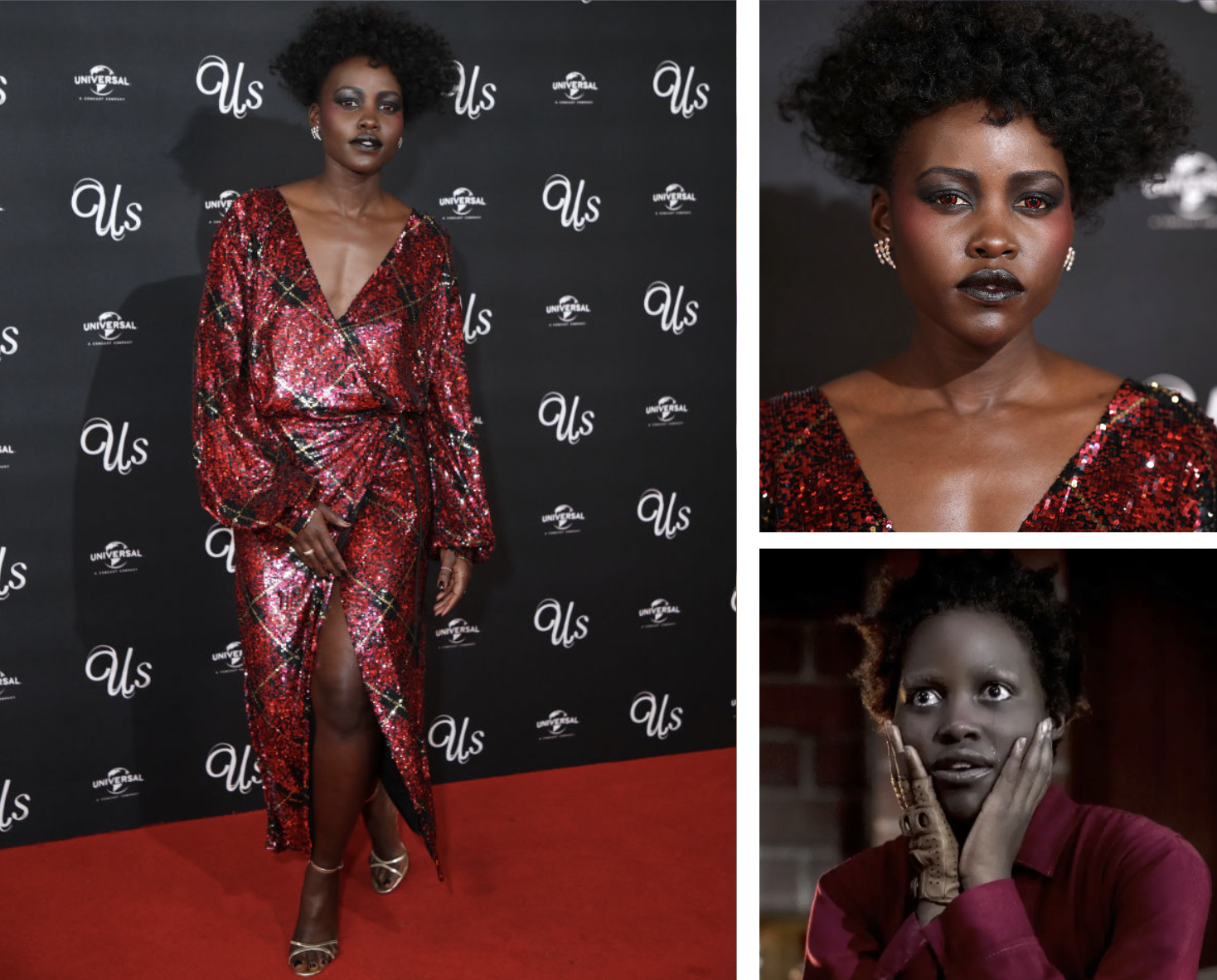 18.
Daisy Ridley, for the Star Wars: The Last Jedi premiere, literally brought stars to the red carpet in a sequinned Monse gown made to look like the night sky.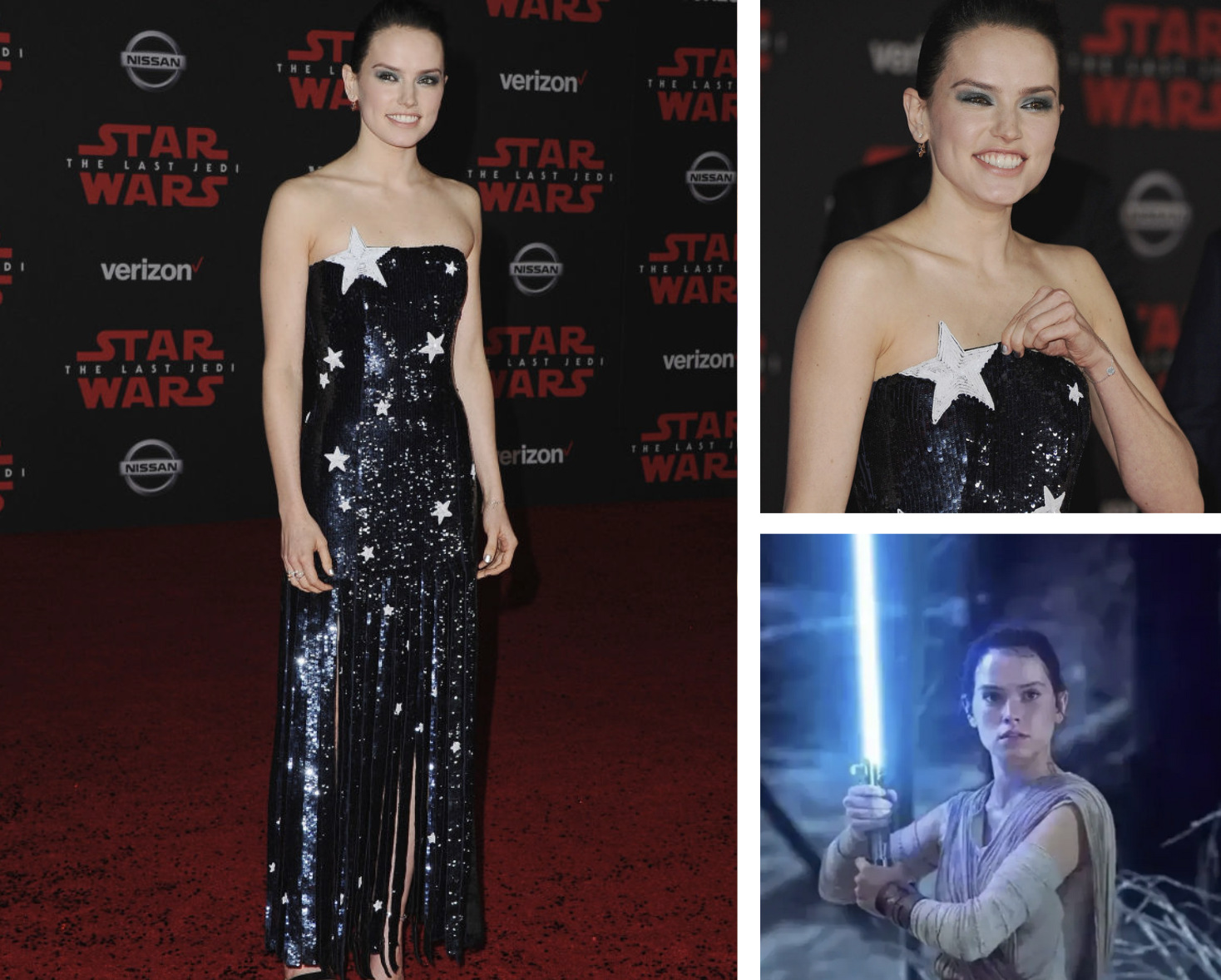 19.
Beyoncé channeled "lioness" at the London premiere of The Lion King in a royally golden gown designed by Nguyen Cong Tri. It's supposed to make one think of a lion's mane while matching the bright colour story of the film.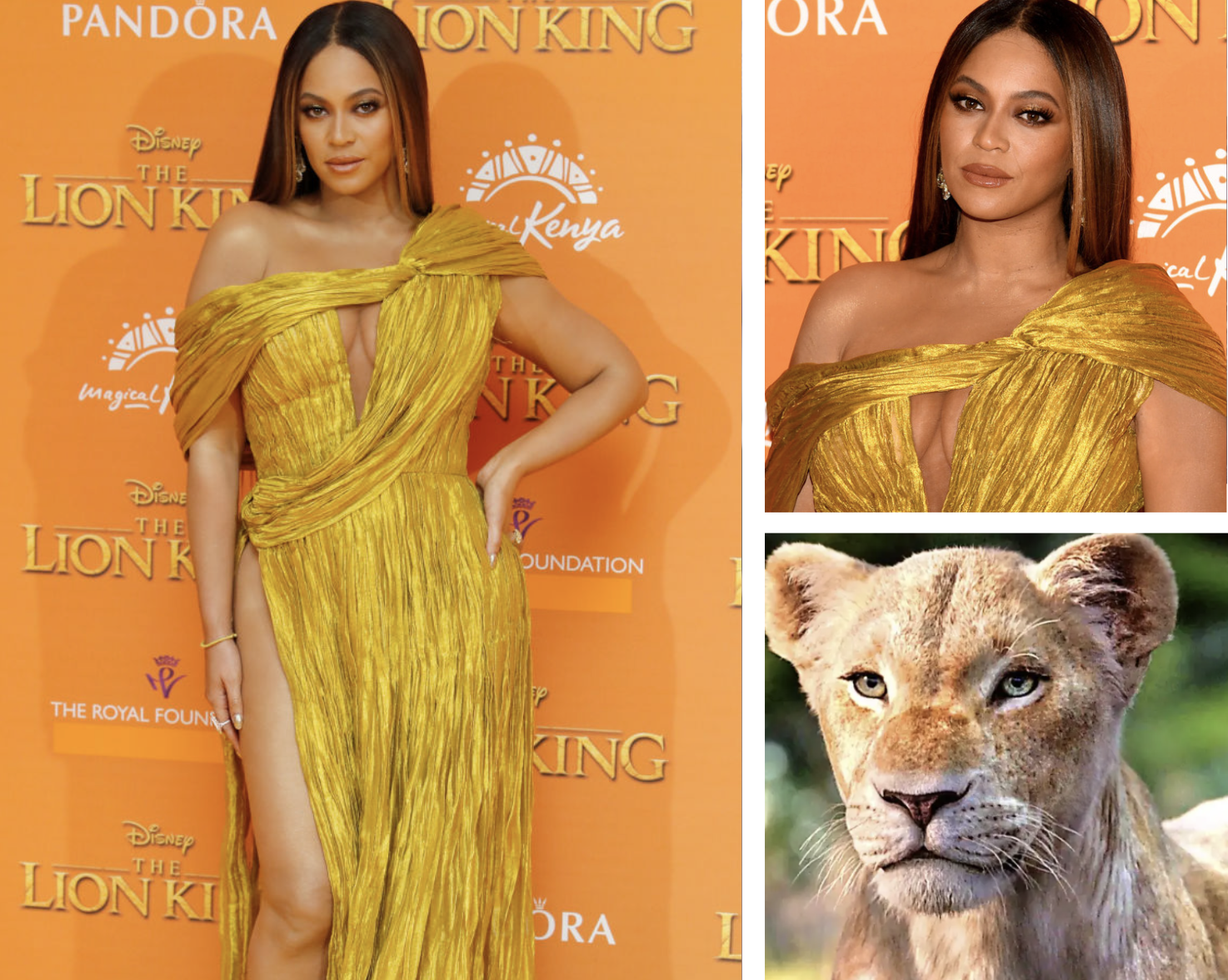 20.
Margot Robbie, for the Mary Queen of Scots London premiere, wore a Rodarte gown featuring an embroidered version of the Tudor rose to reference the family emblem of Elizabeth I (who she played).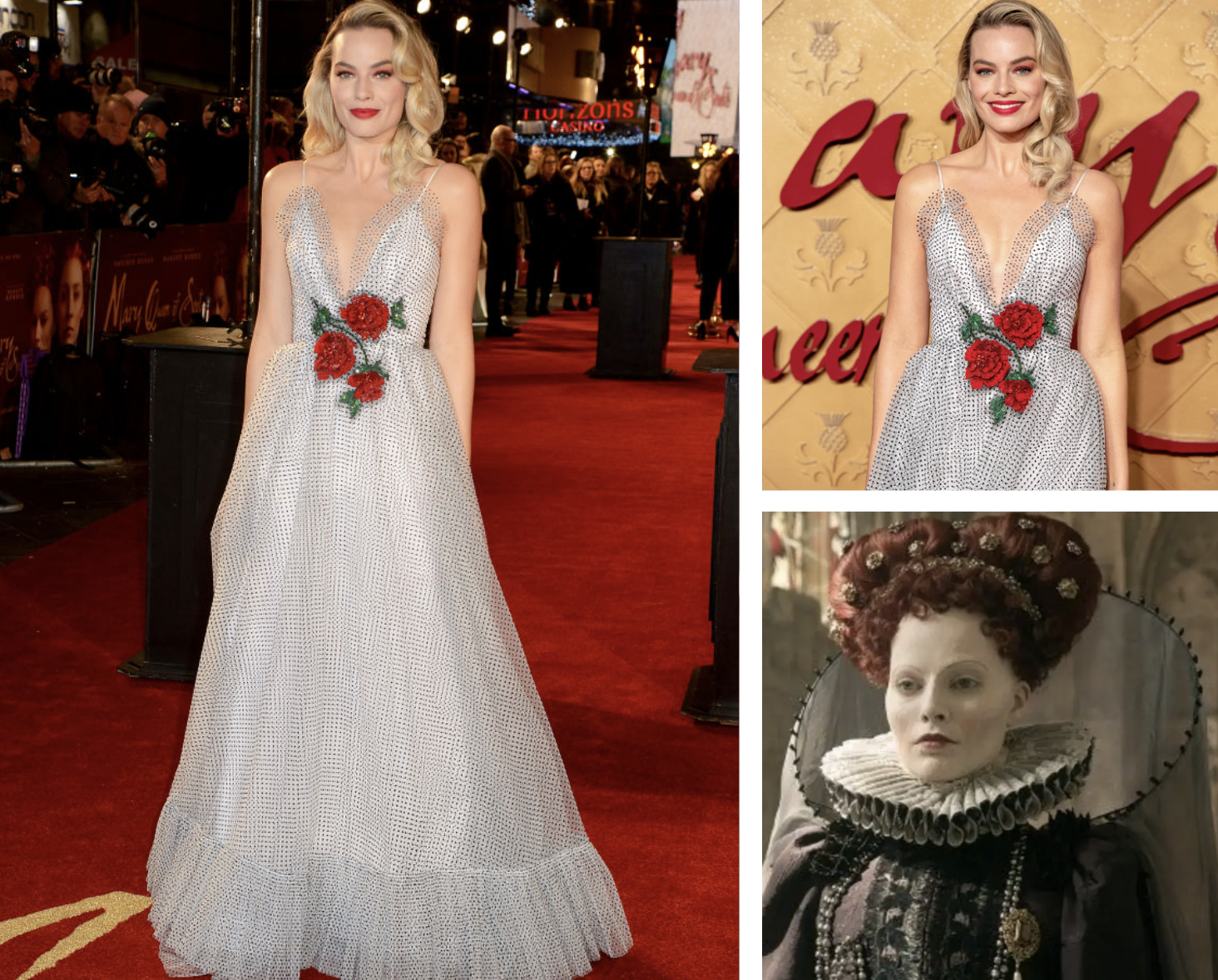 21.
And lastly, for the A Star Is Born premiere, Gaga paid homage to the 1976 version of the film by wearing a metallic Givenchy gown akin to the metallic art deco gown Barbra Streisand wore (from her own closet) during a pivotal scene in the film.
Who do you think referenced their film through their clothing the best? Let us know in the comments!