This is Part Three of a BuzzFeed News investigation.
Part One: Secrets Of One Of The World's Dirtiest Banks And Its Powerful Western Protectors
Part Two: Kremlin-Linked Slush Funds Funnelling Money To Syria's Chemical Weapons Financiers
Deutsche Bank facilitated hundreds of millions of dollars of transactions for a corrupt Cyprus bank that served as a hub for illicit money from "the darkest corners of the criminal underworld", a trove of secret documents obtained by BuzzFeed News reveals.
Deutsche – and its New York subsidiary under scrutiny for its loans to Donald Trump – provided a crucial bridge between FBME Bank and the global financial system, acting as its longstanding correspondent bank in the US and helping some of its most nefarious clients move illicit money into the West.
FBME was banned from using the dollar this year after losing a protracted legal battle with the US government – three years after the Financial Crimes Enforcement Network, known as FinCEN, first moved to stop the bank sending "dirty funds through the U.S. financial system".
FinCEN kept much of its evidence against FBME secret – but the files obtained by BuzzFeed News have exposed the Cyprus bank as a major conduit for funds linked to terrorism, organised crime, and chemical weapons, and revealed how blue-chip Western institutions enabled its activities. In recent days we disclosed how FBME's ultra-powerful international law firms – including an attorney playing a key role in the Trump-Russia investigation – crusaded for the bank while accountants at two of the world's biggest accounting firms signed off its activities, and we exposed a network of Kremlin-linked slush funds inside FBME funnelling money to shadowy people fronting for Syria's chemical weapons programme, organised crime, and ISIS.
The revelations have prompted calls from politicians and campaigners for a crackdown on corrupt institutions in money laundering hotspots such as Cyprus – and the enablers that act as their gateway into the West. Ian Austin, a British member of parliament, said "BuzzFeed's investigation provides even more evidence of illicit funds flowing through Cyprus" and called on the UK government to act swiftly to shut "criminals and stolen money" out of the financial system. Transparency International called for a "drastic overhaul" of financial regulations to hold bankers, lawyers, and accountancy firms to account for their role in enabling corrupt banks implicated in money laundering.
Banks operating in the US are required by law to take steps to ensure that the money they channel into the American financial system is clean. The documents do not suggest Deutsche Bank knowingly facilitated illegal activity – but they raise questions about how the banking giant processed hundreds of millions of dollars connected to some of the world's worst scourges without spotting enough cause for suspicion to sever ties with FBME.
Got a tip? You can email tips@buzzfeed.com. To learn how to reach us securely, go to tips.buzzfeed.com.
Deutsche carried on approving the Cyprus bank's dollar transactions for decades even as red flags piled up and another Western banking giant cut ties. It withdrew its services with "extreme regret" only after the US government accused FBME of facilitating money laundering for "weapons proliferators, terrorists, and transnational organized criminals" in 2014.
Deutsche Bank first scheduled a conference call to discuss detailed questions from BuzzFeed News, but cancelled at the last minute and instead sent a short statement: "We severed our relationship with FBME in 2014 and have added more than a thousand anti-financial crime staff in recent years to make our business safer and increase our controls." The bank declined to answer specific questions, citing client confidentiality.
The documents show:
The revelations about Deutsche's dealings with FBME will likely bring the German banking giant under renewed scrutiny as it struggles to rebuild a reputation damaged by a series of major scandals and fends off questions about its relationship with Trump. Deutsche has been hit with billions of dollars of fines in recent years for evading sanctions, manipulating lending rates, and selling toxic mortgages in the buildup to the financial crisis – paying a further $630 million to regulators earlier this year for failing to prevent a vast money laundering scheme led by rogue traders in its Moscow office.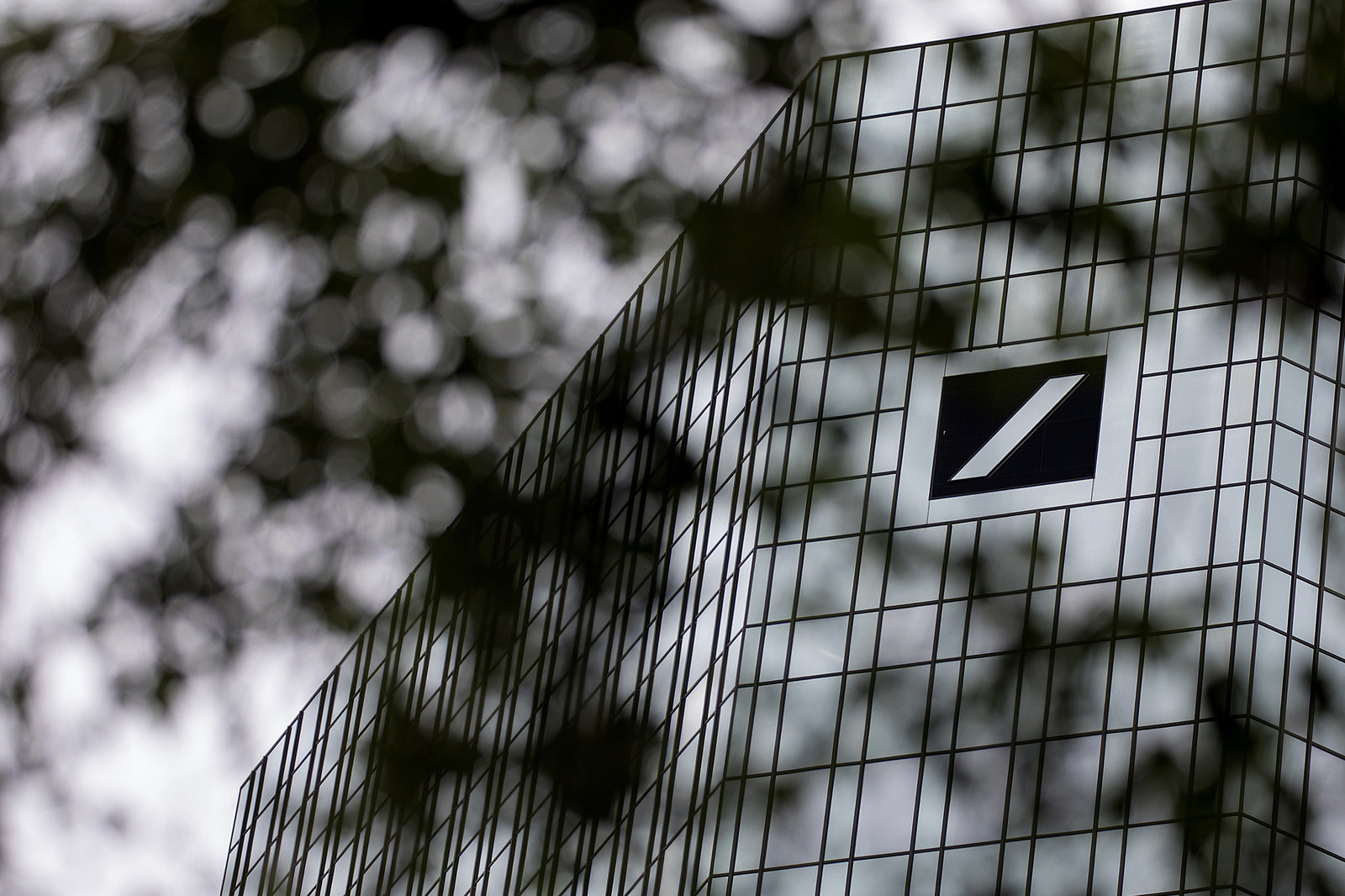 Deutsche has faced questions over why it lent Trump more than $600 million at a time when other Wall Street banks had frozen him out. The bank was reportedly subpoenaed by special counsel Robert Mueller, who is apparently investigating the US president's finances alongside his campaign's contacts with Russia.
When it moved to shut FBME out of the American financial system in 2014, FinCEN accused FBME of actively promoting its weak anti-money laundering controls "in order to attract illicit finance business from the darkest corners of the criminal underworld". Only then did Deutsche finally stop facilitating its transactions.
The US government followed up by issuing sanctions against FBME and several of its clients for laundering funds for terrorists, narcotics traffickers, and organised crime – as well as funnelling money into the Syrian chemical weapons programme. FBME's owners, Fadi and Farid Saab, told BuzzFeed News in statements via their lawyers that FinCEN was "misled" into unfairly treating the bank by "corrupt individuals within corporate and state bodies". "FinCEN have never released the classified evidence they were supposedly relying on, and their allegations have never been tested in any court," Farid Saab said in an additional statement.
Yet the FBME files lay bare the extent of Deutsche's intimate dealings with a Cyprus bank awash with dirty money.
Established by the Saabs in the early '80s, FBME offered all the trappings of a modern offshore banking sanctuary to its legions of clients in Russia and other money laundering hotspots around the globe. It had the palm-lined island base in the Cypriot city of Nicosia, the network of shady shell-company fixers, the militant secrecy, and the lax approach to preventing money laundering.

But to truly thrive, FBME had to give its customers something else they craved: access to American dollars. For that, FBME needed a willing partner in the US. It found one in Deutsche Bank and its New York subsidiary DBTCA.
Many of the world's smaller banks, such as FBME, don't have direct access to the dollar, the lifeblood of global finance, so they route payments through bigger "correspondent banks" that clear the transactions.
To FBME, which did around two-thirds of its business in dollars, this was critical. "There was nothing more valuable to the bank than the dollar correspondent bank in New York," a former high-ranking employee told BuzzFeed News.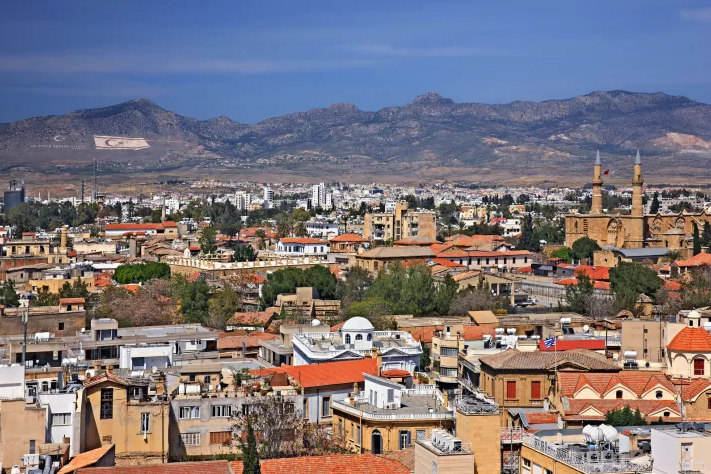 Two other smaller correspondent banks, Germany's Commerzbank and Austria's Raiffeisen, were also able to clear dollars for FBME. (Both declined to comment to BuzzFeed News.) But Deutsche's status as a global banking behemoth and its large presence on US soil gave FBME credibility, especially with its bigger clients. "Only Mickey Mouse banks don't have dollar correspondents in the States," the former employee said.
Deutsche got paid for the dollar transactions it cleared for FBME, but in doing so it exposed itself to legal risk. FinCEN requires correspondent banks to ensure they do not process illicit funds for their foreign partners, meaning they must "assess the money laundering risk posed" by the transactions they process and perform checks to understand the origin of the funds in any accounts that raise red flags.
That, according to a US government source, was the German giant's major weak spot. "Deutsche is crap for clearance," the source said. "They know their own customers, but they don't pay any attention to their correspondent banking."
A core principle in the world of money laundering prevention holds that banks must find out who truly controls the money in their accounts, known as the "ultimate beneficial owner", or UBO. But documents show that FBME held back the true identities of clients whose transactions it was facilitating from Deutsche.
Controversial banking secrecy laws in Cyprus allowed FBME to shield its account owners from external scrutiny unless compelled to reveal their identities by a court order. But Deutsche was required by US law to satisfy itself that any funds it processed into the American financial system came from a legitimate source. It didn't have a "routine obligation" to establish the identities of all FBME's clients, but if there was any sign of a higher risk of money laundering, Deutsche was required by the US government to carry out further due diligence.
Emails obtained by BuzzFeed News reveal that on several occasions Deutsche staff requested information about the owners of FBME accounts as part of the "global effort against money laundering" but were repeatedly rebuffed.
One of the accounts Deutsche repeatedly raised concerns about was a company called Balec. Employees began emailing FBME as far back as 2007 to request information about the true owner of the Moscow-based firm, explaining that they had a responsibility to determine whether the company's dollar transactions had "a lawful purpose". But FBME's compliance team refused to play ball. A senior executive told Deutsche that the Cyprus bank had conducted its own due diligence to confirm that the true owner of Balec was a law-abiding citizen – and stated that "only on production of a court order" would the bank "breach" Balec's confidentiality by disclosing his identity.
"With regard to the global effort against money laundering, we would appreciate if you could provide us with further information."
In 2010, a compliance officer at Deutsche Bank wrote again to FBME after payments by Balec were flagged on software designed to detect money laundering. The officer noted that "we've inquired about your customer before" and asked again for more information before approving the transactions. Again, FBME refused. While it is not clear whether these specific transactions went ahead, Deutsche stuck with Balec, which kept making transactions until FinCEN moved to shut FBME out of the US financial system in 2014.
In fact, Balec's ultimate owner was a Russian businessman named Issa al-Zeydi. The US government would eventually reveal that he was a frontman for the Scientific Studies and Research Center – the body that produces Syria's chemical weapons – and that he had been financing Syria's chemical weapons programme for years. In addition, accounts at the bank under the same address as Balec had also funnelled money for the Russian Ministry of Finance and a businessman trading oil with ISIS. Documents reveal that more than $500 million was flushed through Zeydi's network of accounts.
Three separate FBME employees told lawyers preparing the bank's defence against FinCEN's action that Deutsche had accepted the bank's policy of keeping the ultimate beneficial owners of its accounts secret. FBME's head of compliance, Lilit Khachatryan, told lawyers the bank had an "oral agreement" with Deutsche that "we didn't want to give the UBO to DB because of confidentiality" and said the US correspondent bank was "happy" with the undocumented arrangement. Khachatryan declined to comment on this, saying it was based on "privileged conversations".
Even when the German giant did put its foot down and tell FBME that payments to sanctioned countries such as Iran were not acceptable, documents show FBME simply instructed its employees to obscure the addresses of clients in those countries by putting its own address on the transactions so Deutsche wouldn't notice. These were known as "holdmail" accounts, devised as a way to protect customer "privacy", documents show.
Got a tip? You can email tips@buzzfeed.com. To learn how to reach us securely, go to tips.buzzfeed.com.
This failure to check the identities of beneficial owners left Deutsche in the dark about the source of hundreds of millions of dollars it was funnelling into the US financial system. But the arrangement worked seamlessly for years until FBME was able to attract a second major US-based correspondent bank to help clear its dollar transactions. JPMorgan began working with FBME in the late 2000s – but the files suggest the relationship was quickly aborted after the American banking giant raised concerns about FBME's shoddy practices.
JPMorgan declined to comment, but two sources told BuzzFeed News that the goliath was particularly concerned by accounts FBME held for shell companies operating as fronts for wealthy Russians concealing their financial activities and avoiding tax. In internal documents, other employees attributed the American bank's departure to FBME activity in sanctioned Iran. Still another reason JPMorgan withdrew, documents suggest, was FBME's practice of using "holdmail accounts" for clients in high-risk countries.
After JPMorgan's departure in 2009, Deutsche found out about the holdmail practice and asked FBME to stop. FBME ramped it down, but notes from another staff interview in 2014 suggest that the practice continued: "We still have holdmail accounts," the employee told the bank's lawyers.
Despite its qualms, Deutsche did not follow JPMorgan out of the door. "They just kept clearing through their New York office," the US government source told BuzzFeed News.
The next few years went along without a hitch. An FBME brochure from 2012 boasts of how the bank had won Deutsche's "Straight Through Processing Excellence Awards" for four consecutive years.
But, by the start of 2014, FBME's alarming client base had attracted the attention of the US government. Investigators at FinCEN would soon announce that more than a billion dollars' worth of suspicious FBME transactions had been facilitated through the US, and now the government was breathing down Deutsche's neck.


Deutsche's anti-financial crime director, Douglas Sloan, flew to Cyprus for an urgent meeting with executives from several Cyprus banks in the early spring of 2014. The news was grave. Sloan presented FBME's own compliance boss, Khachatryan, with a list of more than 60 major accounts that had been flagged as problematic. Among them was an account in the network of Russian slush funds connected to Balec, the Moscow-based firm that Deutsche had been flagging as far back as 2007 and which would turn out to be owned by Zeydi, the financier of Syria's chemical weapons programme.
Sloan made clear that the concerns being raised about the accounts on his list could not be ignored. So after the meeting, Khachatryan emailed Sloan to tell him the bank was closing 46 of the accounts he had flagged and referring a further 13 for enhanced due diligence. Then she sent a second email asking for information on a highly sensitive topic. "During our recent meeting in Nicosia you mentioned about a number of accounts maintained with FBME which are on the radar of the US law enforcement authorities and you advised that you might be able to provide us with more information at a later stage," she wrote. "I would be grateful if you could at least disclose the accounts to us, if you are still not able to tell us the details of the law enforcement cases, in order for us to take appropriate action."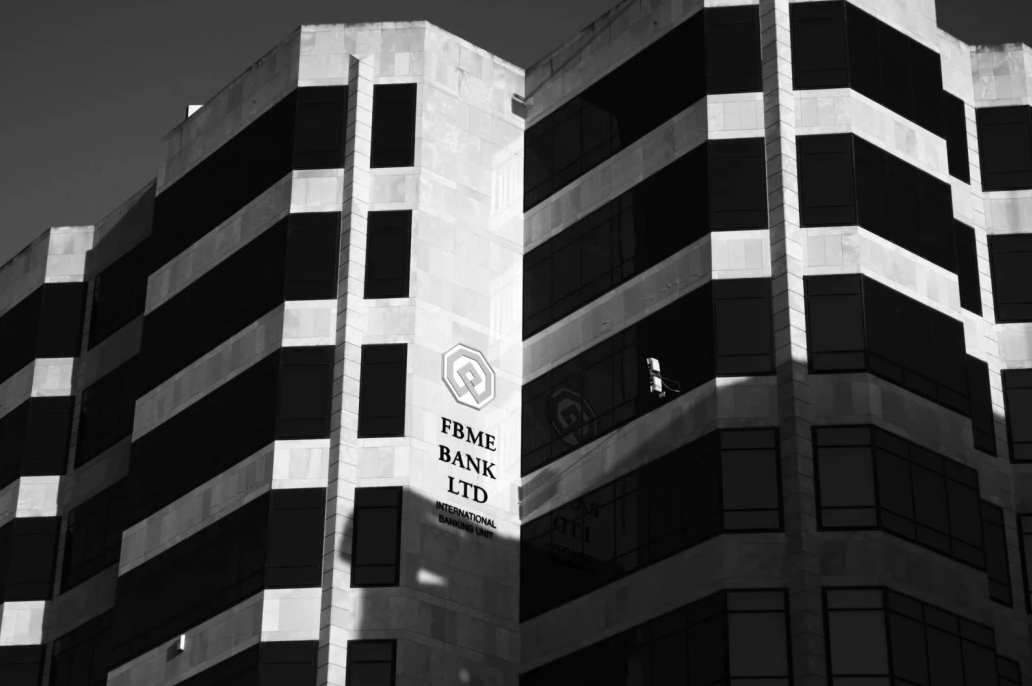 Sloan responded brusquely. He asked Khachatryan to "please refrain from using such written references to law enforcement, as I have not provided any specific details and I would not want someone to get the wrong impression/interpretation were they were [sic] to see your email."
When FBME's internal investigators later discovered Khachatryan's emails with Sloan, they noted in an internal memo that her mention of law enforcement appeared to have "hit a very raw nerve". As a key Deutsche compliance executive, Sloan would be expected to be aware that "tipping off" a financial institution that law enforcement have been alerted to activity in its accounts can be a breach of US law – and he appeared keen to make it clear in writing that he had done no such thing. Sloan declined to comment.
Three months later, FinCEN announced that it was moving to shut off FBME from the American financial system.
"Please refrain from using such written references to law enforcement, as I have not provided any specific details and I would not want someone to get the wrong impression."
All told, FinCEN found more than $1.25 billion in wire transfers "through U.S. correspondent banks" it deemed to be suspicious or bearing money laundering red flags over an eight-year period. An audit found that just one sample group of 15 clients had made $131 million in transactions bearing the hallmarks of money laundering in a single year – all of which had been processed through Deutsche.
After FinCEN issued its notice against the bank, the US government imposed sanctions on at least eight individuals and entities in the Balec network for financing the Syrian government and bankrolling its chemical weapons programme.
Deutsche finally cut ties when FinCEN issued its public notice against the bank, moving so quickly that Cypriot regulators first learned of the FinCEN allegations from Deutsche representatives calling to inform them they were pulling out.
It was an abrupt about-face for a bank that had been eager for more business – even after Sloan had flown to Cyprus with his list of dubious clients a few months earlier.
According to notes from one employee interview, less than a week before the hammer came down, "Deutsche Bank representatives were in our offices, promoting products, asking us for more dollars."