They had a TARDIS custom built specifically for their engagement photos.
They used an empty warehouse in Deep Ellum as their setting.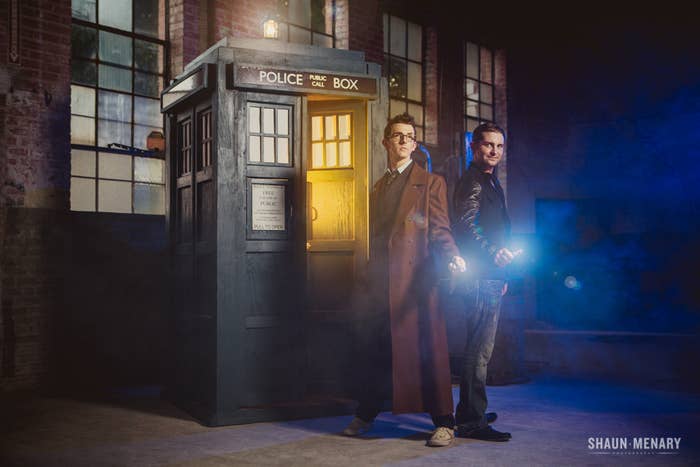 Who needs Rose Tyler?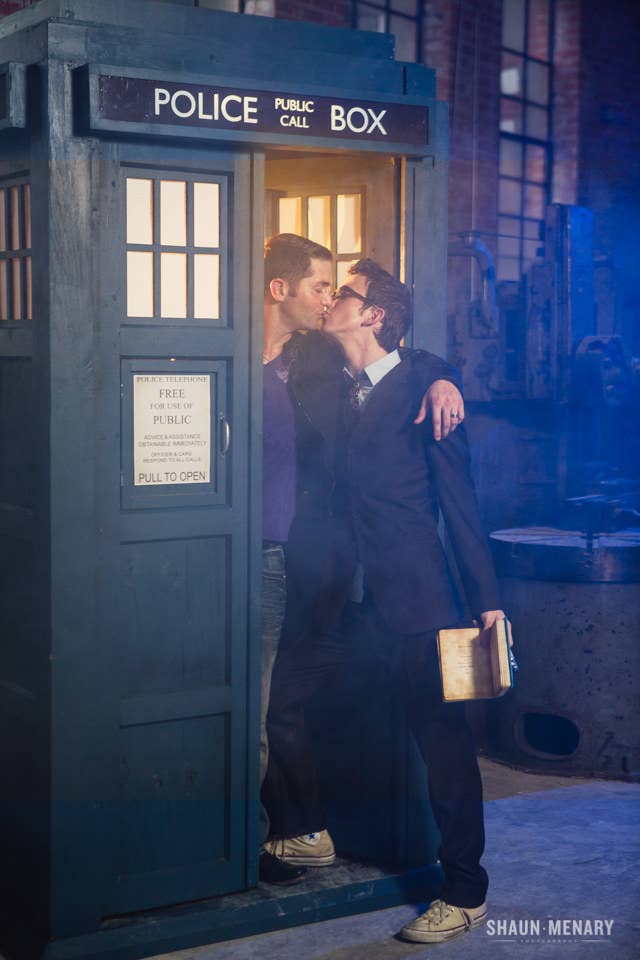 TJ (Tenth Doctor) and Timmy (Ninth Doctor) own a day spa together in Dallas.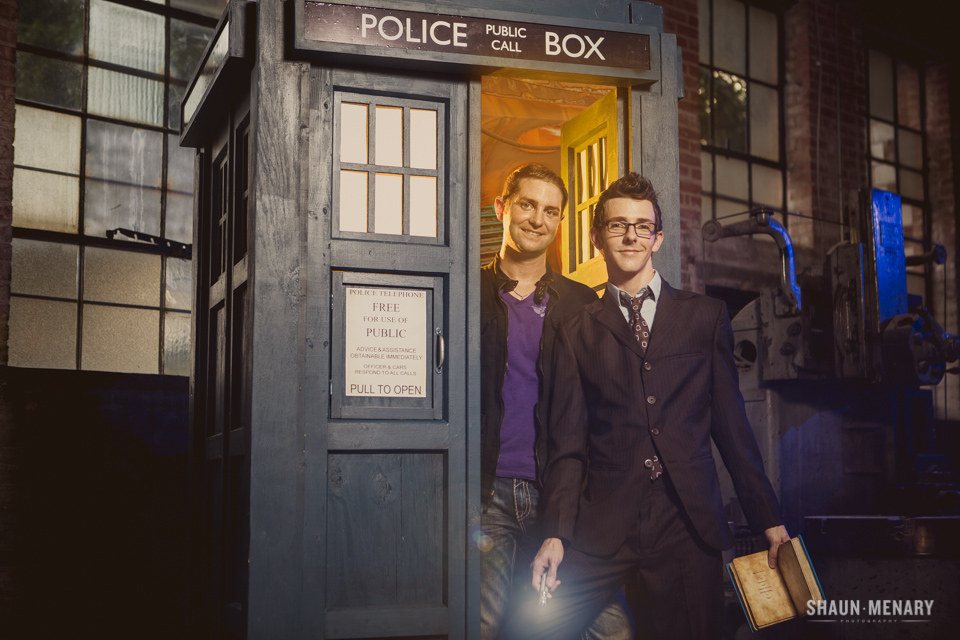 The wedding is on November 8th.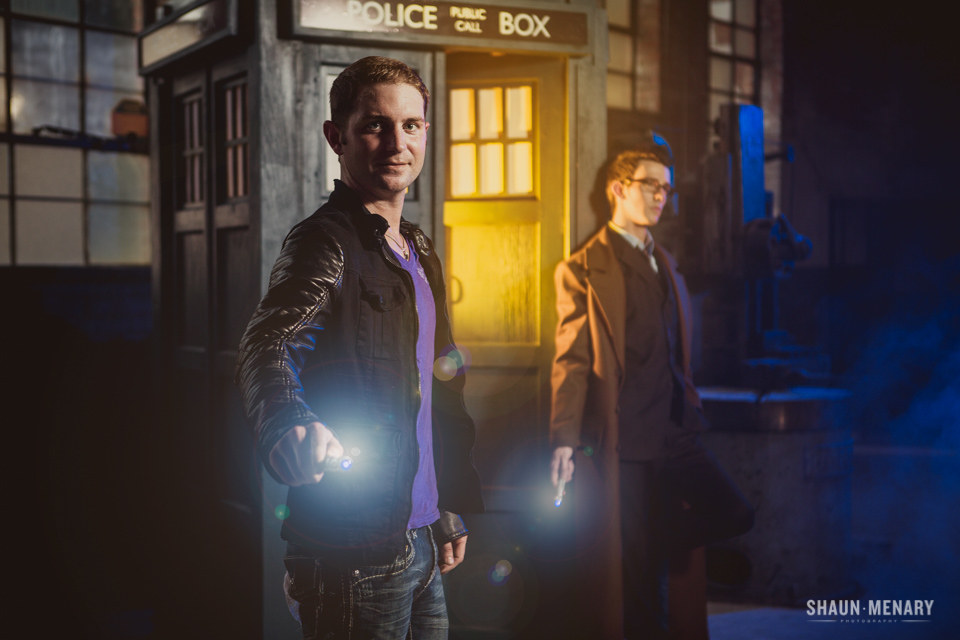 "We couldn't just take 'normal people' engagement photos... We aren't normal people!"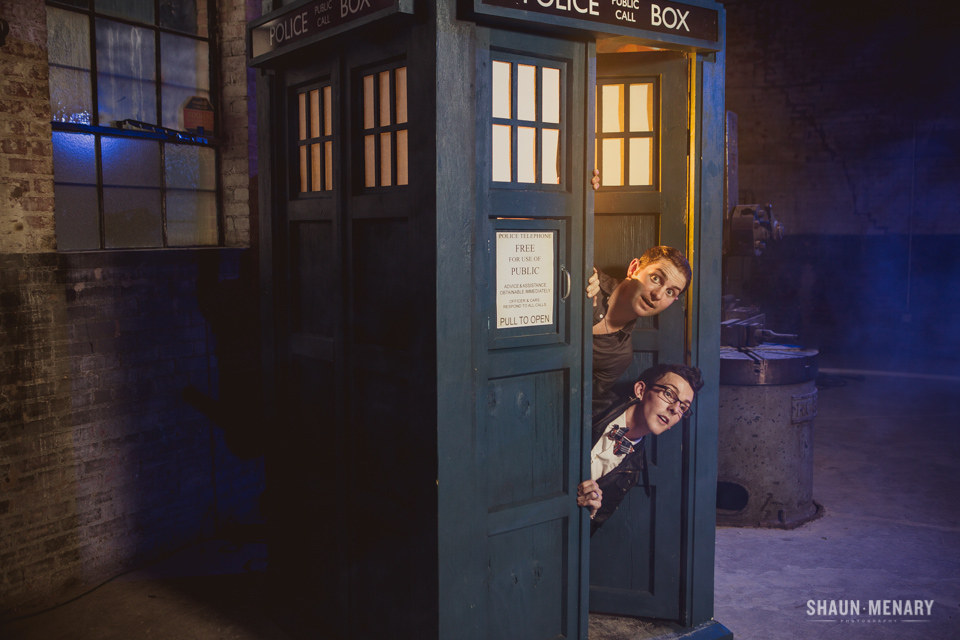 "We wanted to bring the Whovian fandom and the LGBT community together."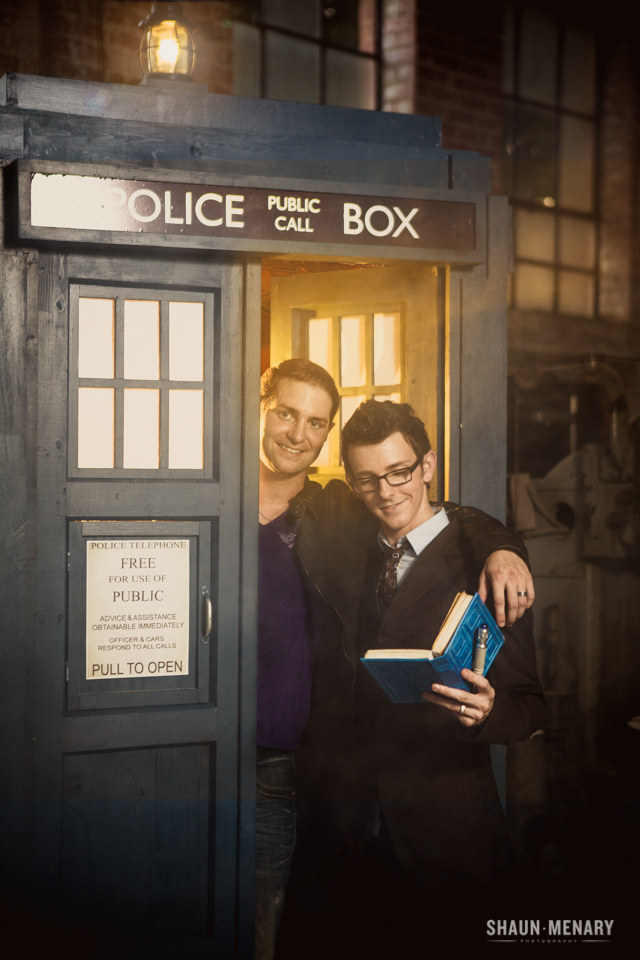 "You and me... time and space..."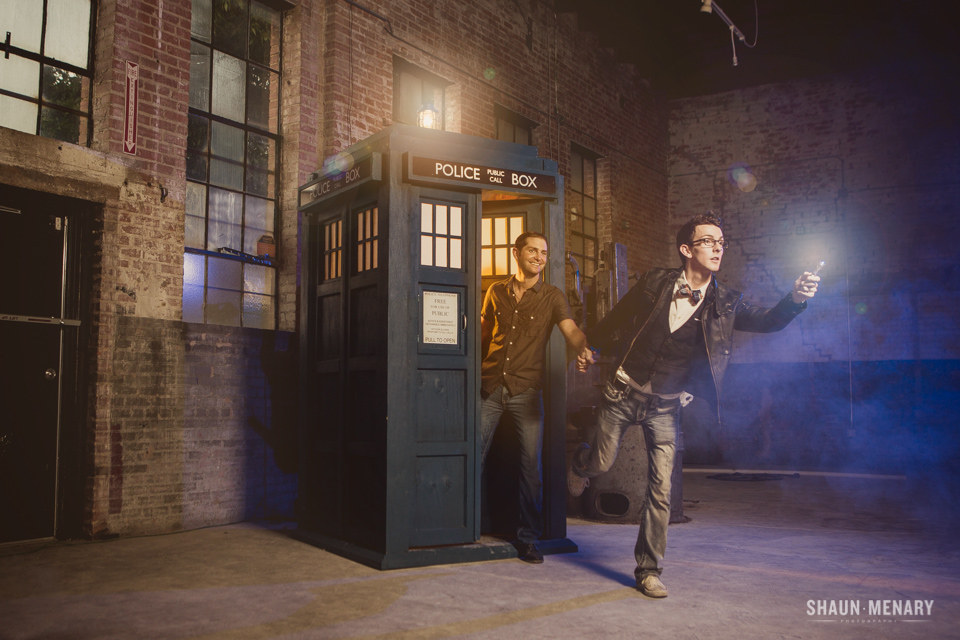 "You're always here to me. And I always listen."