Behold, Nacho Lasagna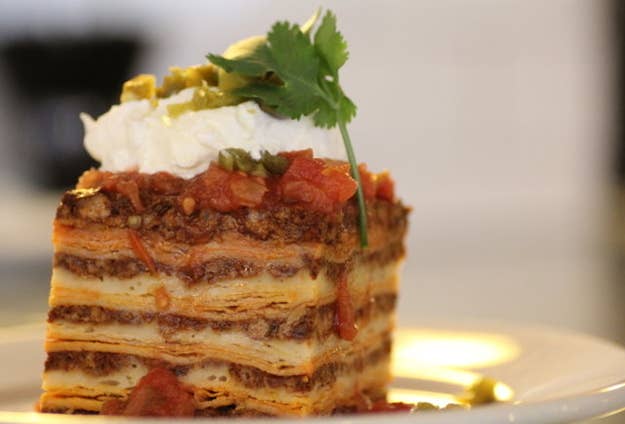 To feed 12 hungry people, you will need: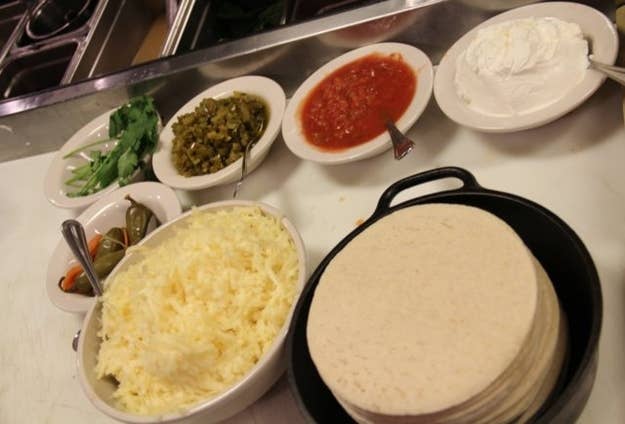 Step 1: Base layer of chili, then 4 tortillas, then more chili.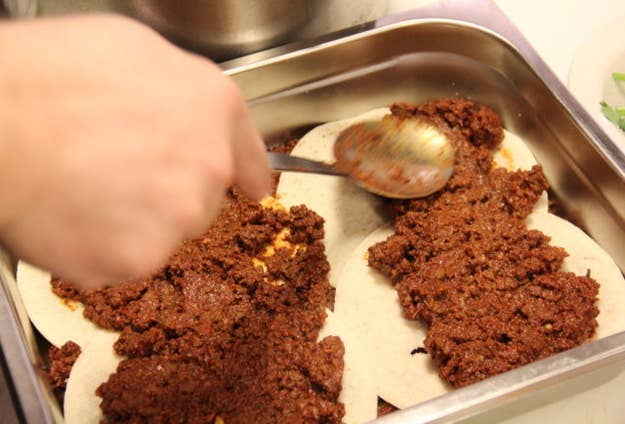 Step 2: CHEESE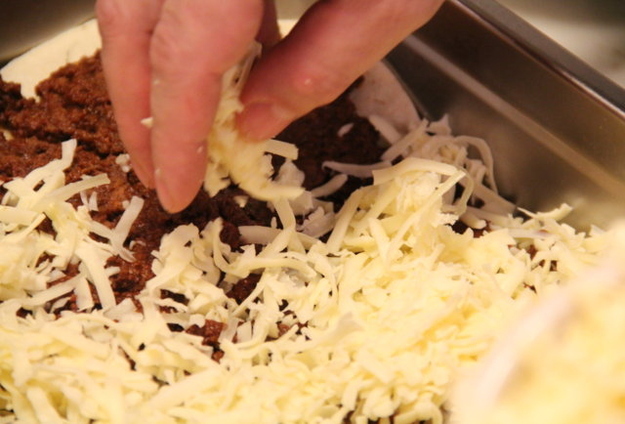 Step 3: Pickled jalapeños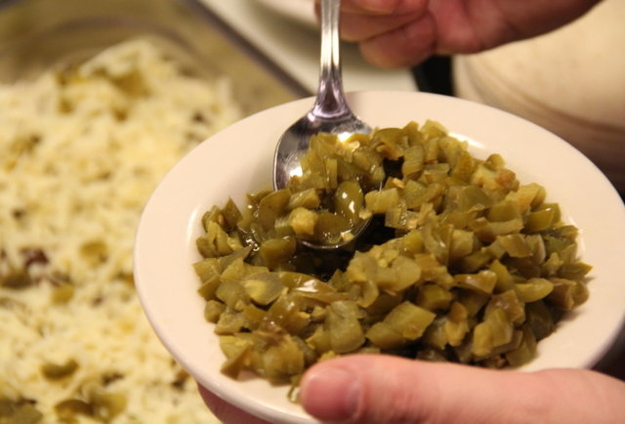 Step 4: More tortillas.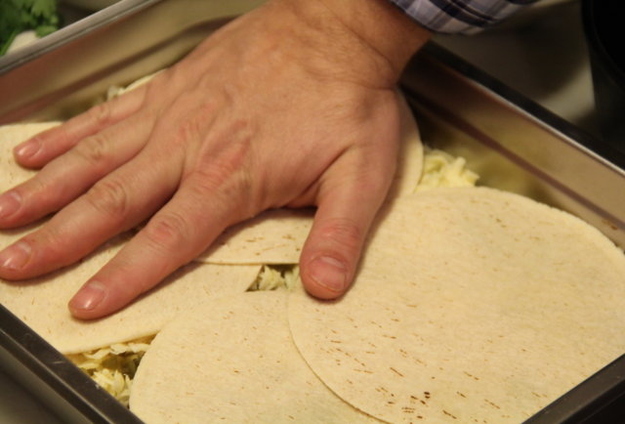 Step 5: More chili, repeat, repeat.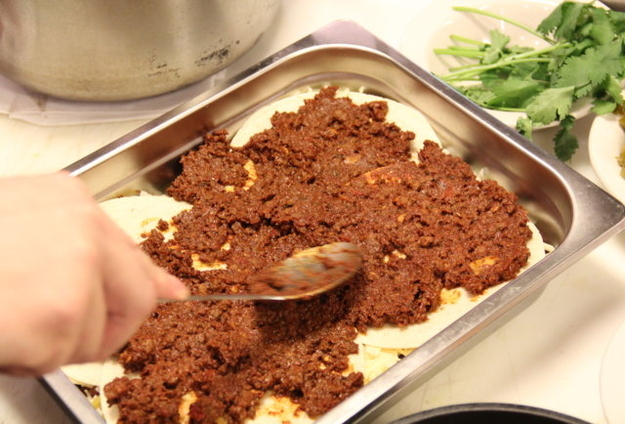 Step 6: Put it in a 325ºF oven for an hour.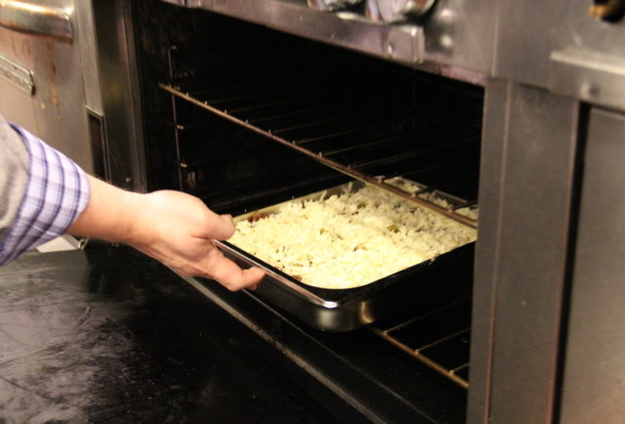 Step 7: If you are doing this right, refrigerate overnight so the layers keep their form.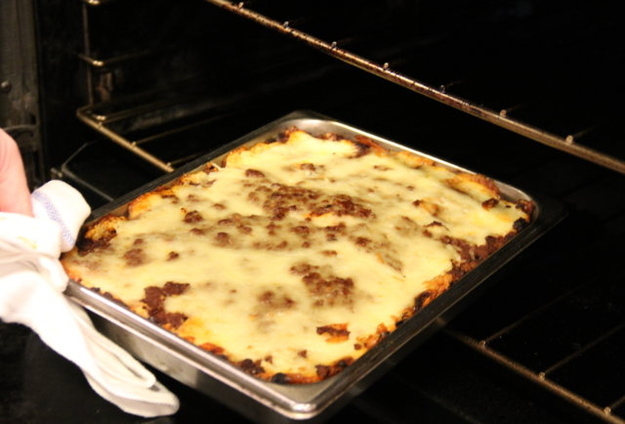 Step 8: Flip it out of the pan and cut.
Step 9: Top with sour cream, salsa, and cilantro.