The 2020 Grammy Awards were filled with show-stopping performances, but the one performance that had me bopping was Usher, Sheila E., and FKA Twigs's tribute to the late Prince:
Prince's protégé, Sheila E., was on the percussion and delivered her signature vocals as well:
Meanwhile, FKA Twigs contributed by delivering a mesmerizing pole dance:
Even Usher couldn't look away:
The trio performed all of Prince's biggest hits, including "When Doves Cry," "Little Red Corvette," and "Kiss."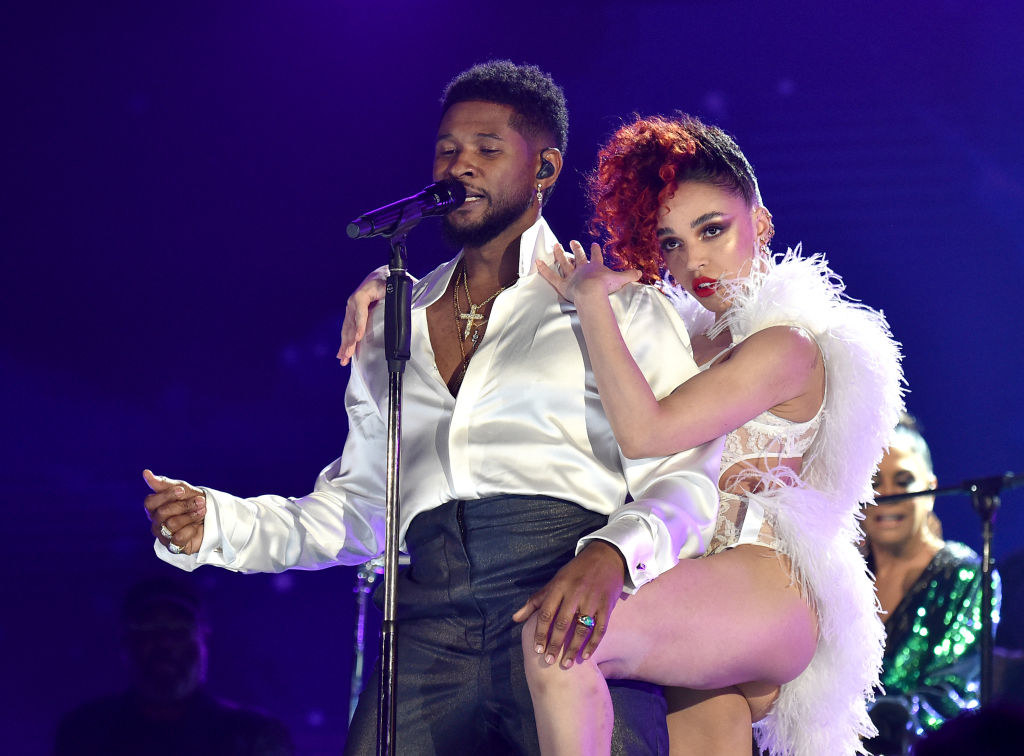 Images of the singer and his iconic symbol were featured on the screen in the background:
I thought it was well done, but the reaction online was mixed. Check it out ahead:
Some people thought it was great:
This Twitter user called the performance "solid":
Others thought it was "excellent," myself included:
And then there were some who thought it was "so bad," "Prince is rolling over in his grave." Yikes:
"Usher is not the best artist to encapsulate Prince, but okay," one person wrote.
This person used the Billy Porter memes to express how they truly felt:
Someone said it was like "watching a very bad talent show":
This person wanted more Sheila E.:
This user was simply "not feeling it":
Others called out the fact that FKA Twigs did not sing:
"What a disappointment," one person tweeted.
FKA Twigs later clarified that she "wanted to sing" during the performance, but "wasn't asked." Nevertheless, she called it "an honor" to tribute Prince:
So there you have it, folks. That's what unfolded after the Prince tribute at the Grammys this year. And now I need a nap.