The Flash zipped into theaters this week, and to celebrate the release, BuzzFeed sat down with Sasha Calle to discuss her role as Supergirl in the film, being the first Latina woman cast as the beloved character, and so much more!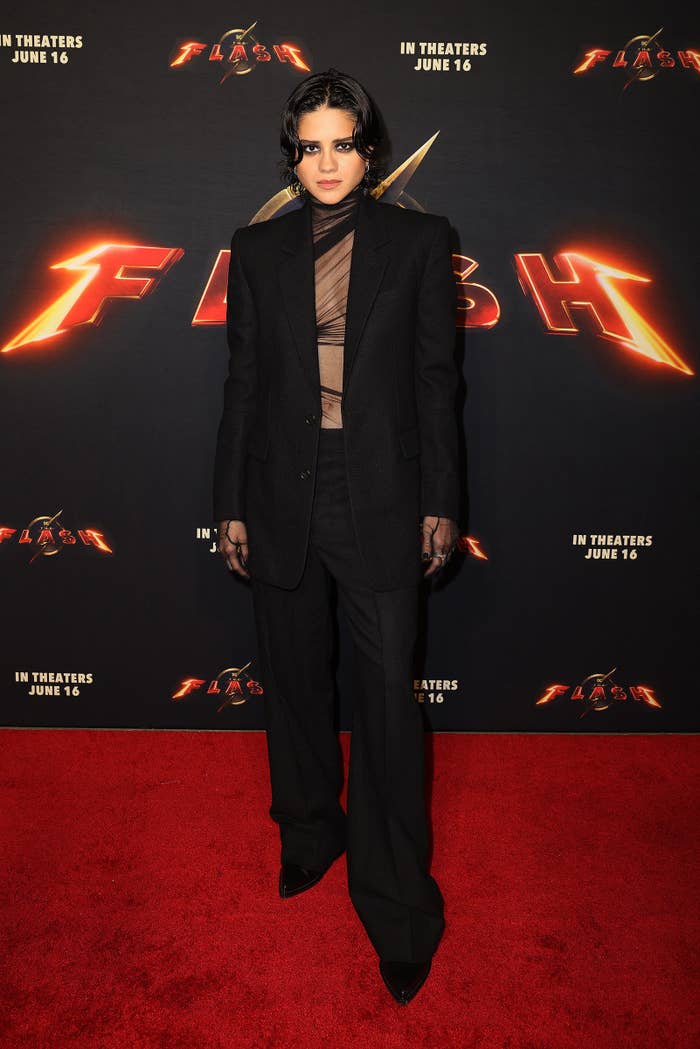 I asked Sasha what makes her portrayal of Kara Zor-El different, and without missing a beat, she replied, "Her androgyny."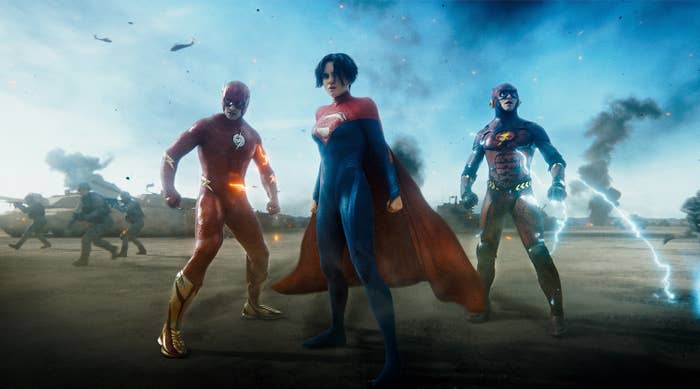 "The suit is so beautiful. It's a beautiful mix of femininity and masculinity," Sasha shared while reflecting on her Supergirl costume in The Flash.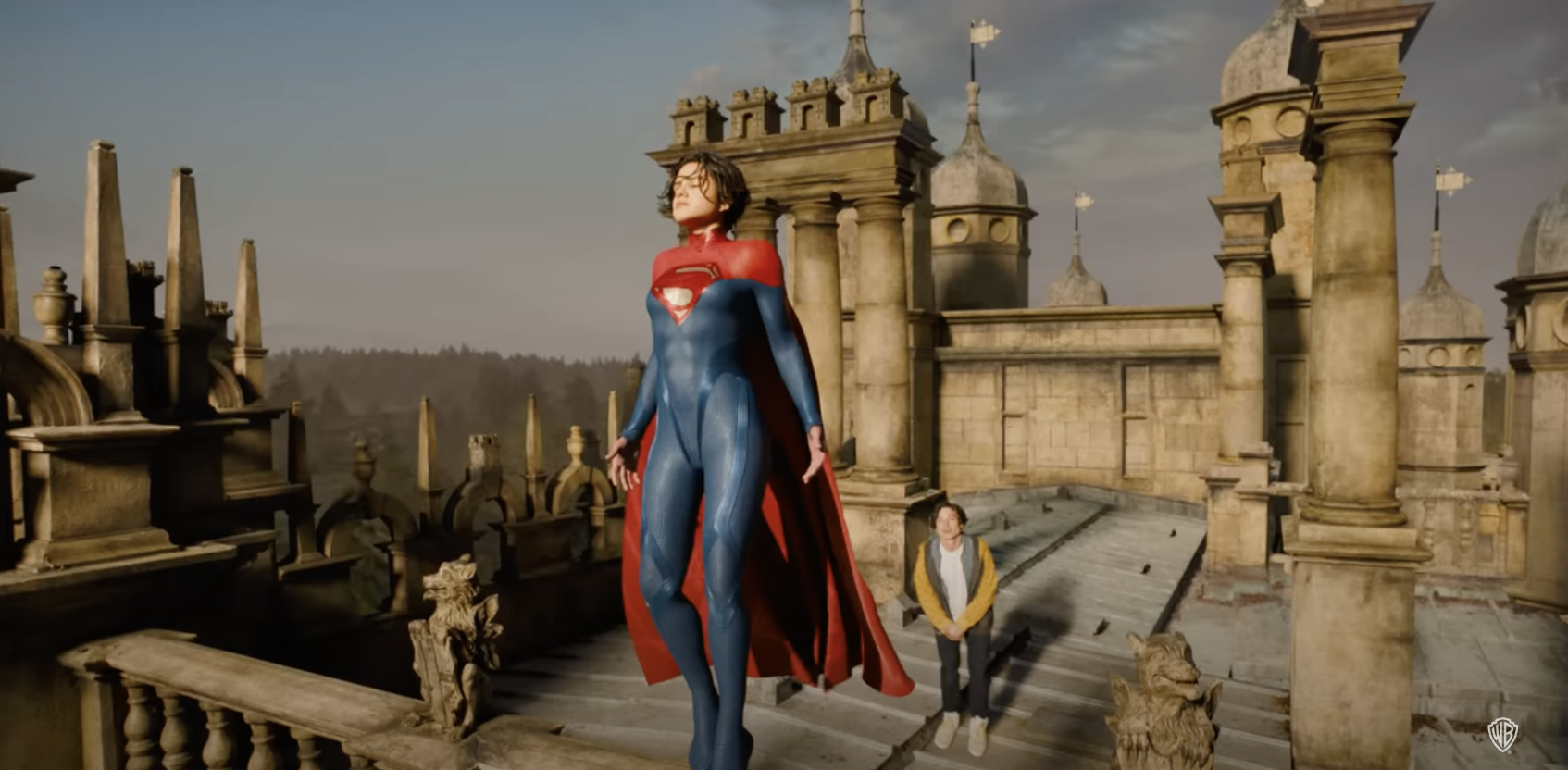 "It's kind of androgynous, and it's mobile," she continued. "It works as if you were to wear a suit that would protect you and allow you to move. I love it. It was really cool to see how it looks on camera as well."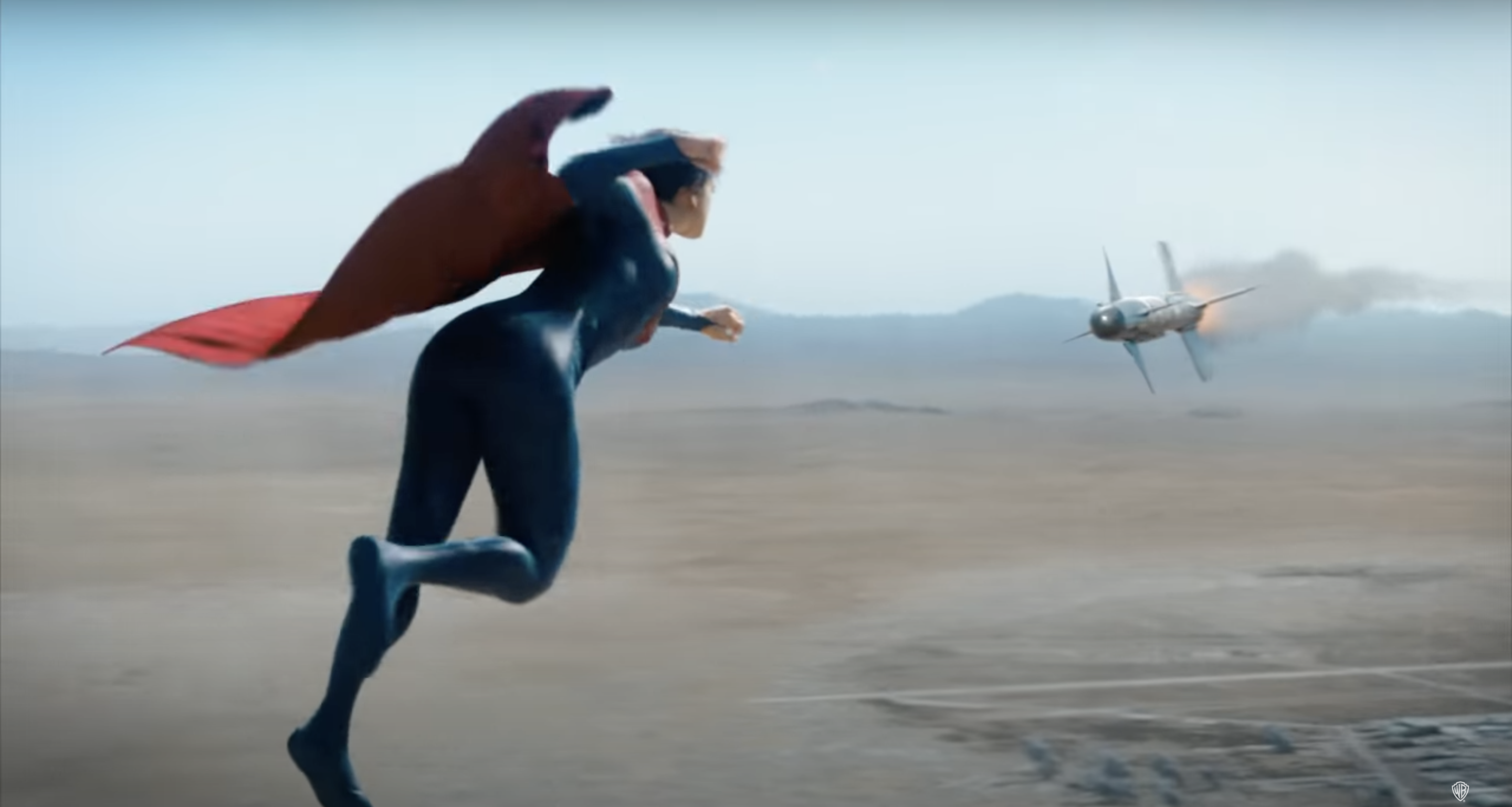 The Daytime Emmy–nominated actor revealed that it took three people to help her get into the suit at first. "The suit is very tight. When I was done, I was like, 'Wow, getting into this thing is a mission,'" she joked.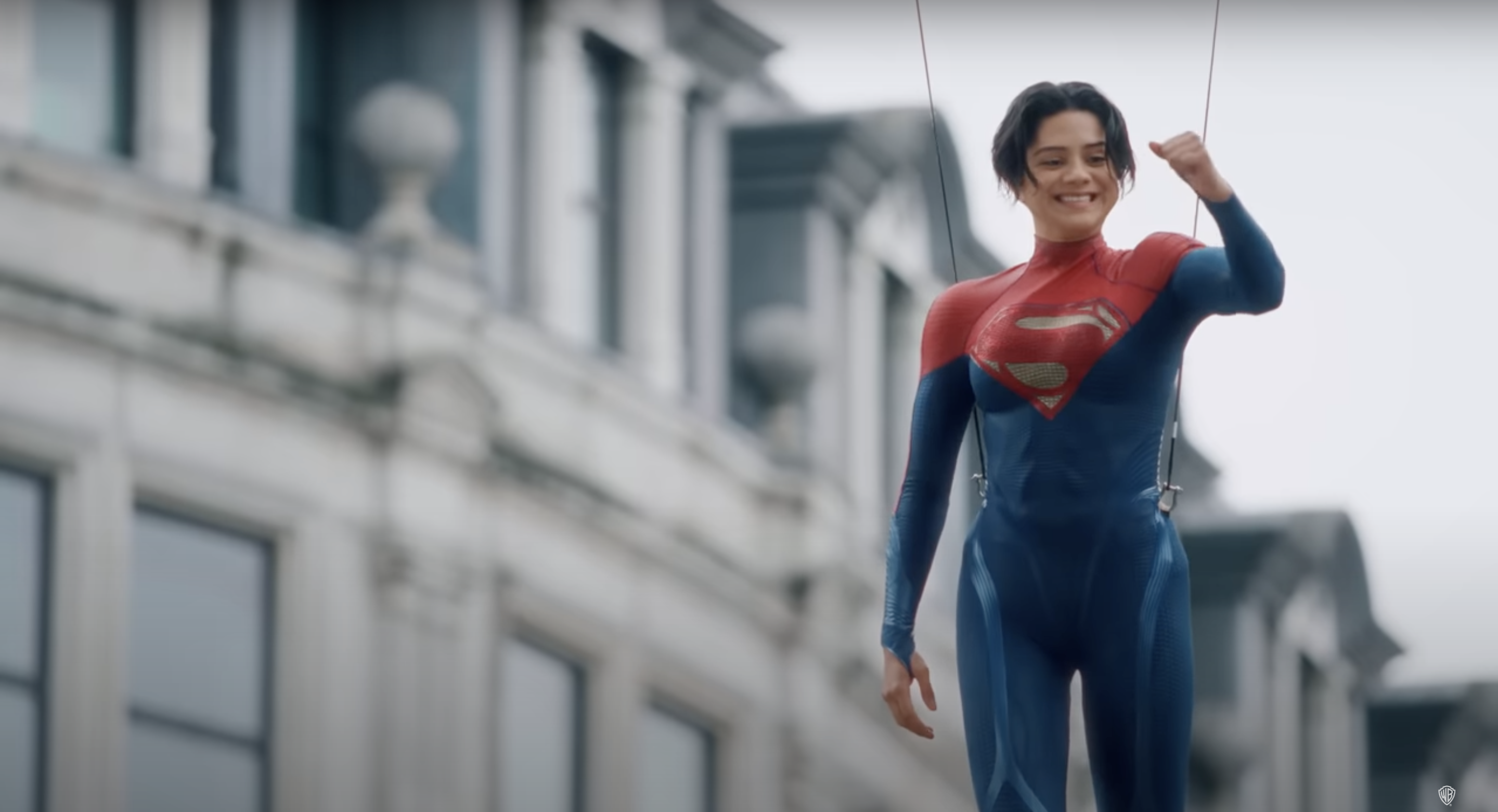 "It's an honor to wear the Kryptonian emblem and to be portraying this character," she said.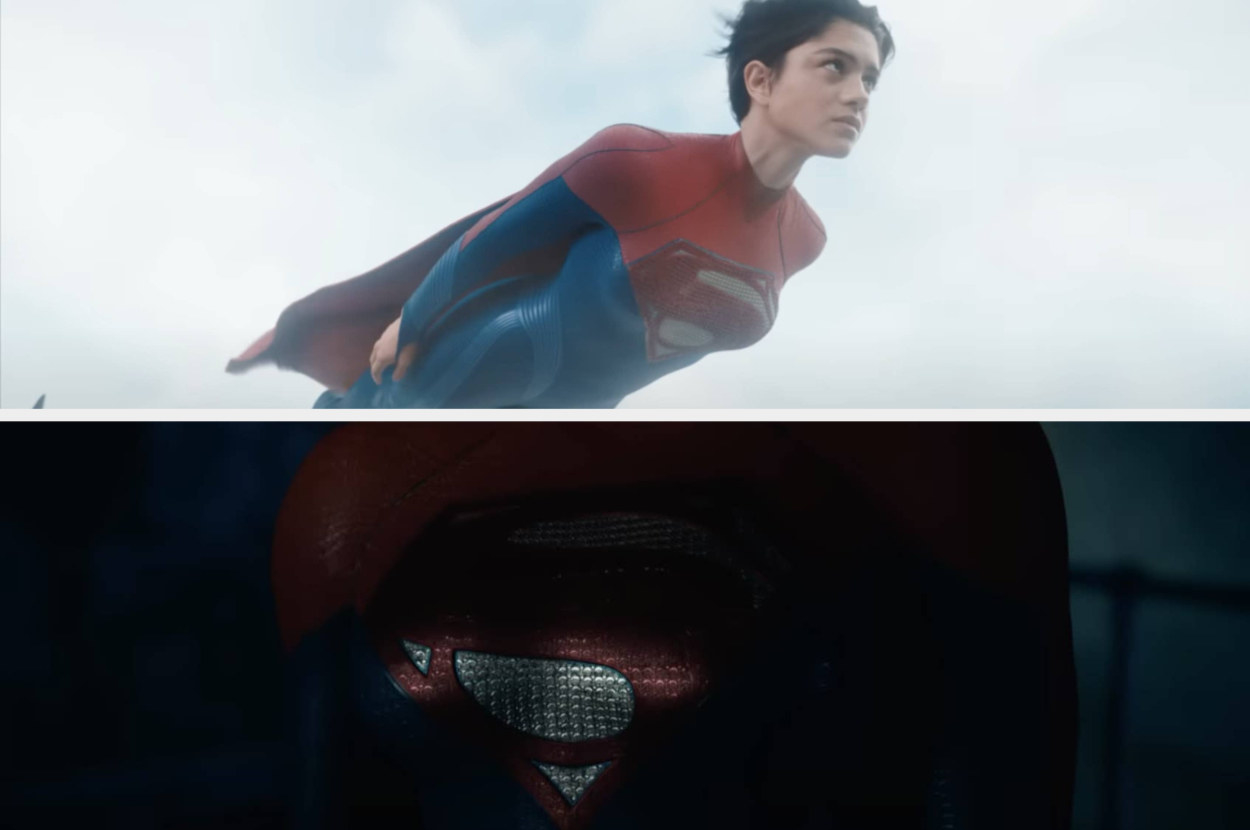 Elsewhere in the interview, Sasha addressed the online theory that her Supergirl in The Flash is actually another version of Cir-El, the beloved Kryptonian character from the comics.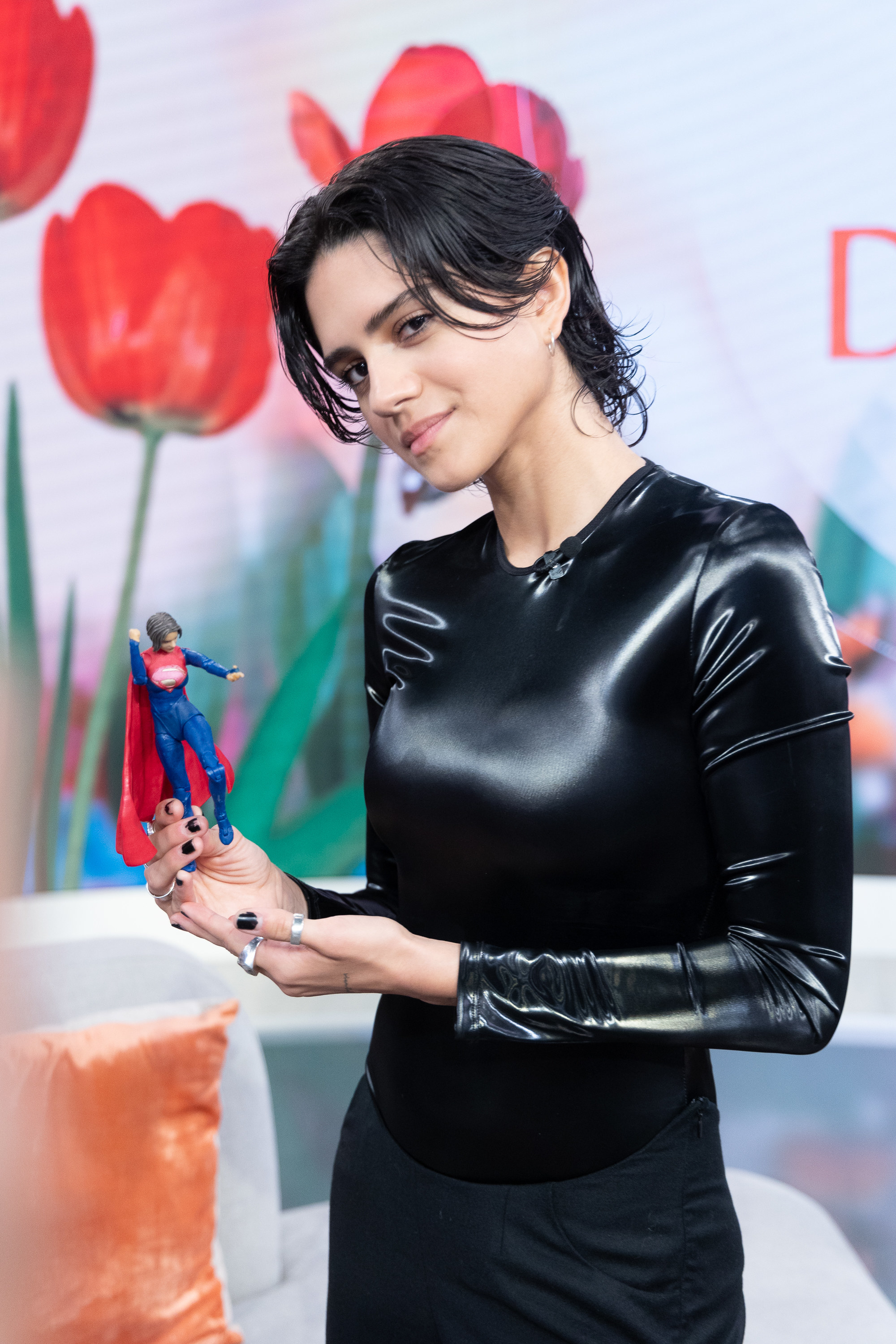 Some fans believed Sasha would be playing Cir-El because her version of Supergirl has shorter, darker hair. In the comics, Kara Zor-El often has long, blonde hair.
For reference, here's Melissa Benoist's Supergirl costume, featuring the classic red skirt and boots worn by Kara in the comics. Melissa famously portrayed Supergirl in a TV series that ran from 2015 through 2021.
"She's Kara Zor-El, period," Sasha clarified to me about her character in The Flash.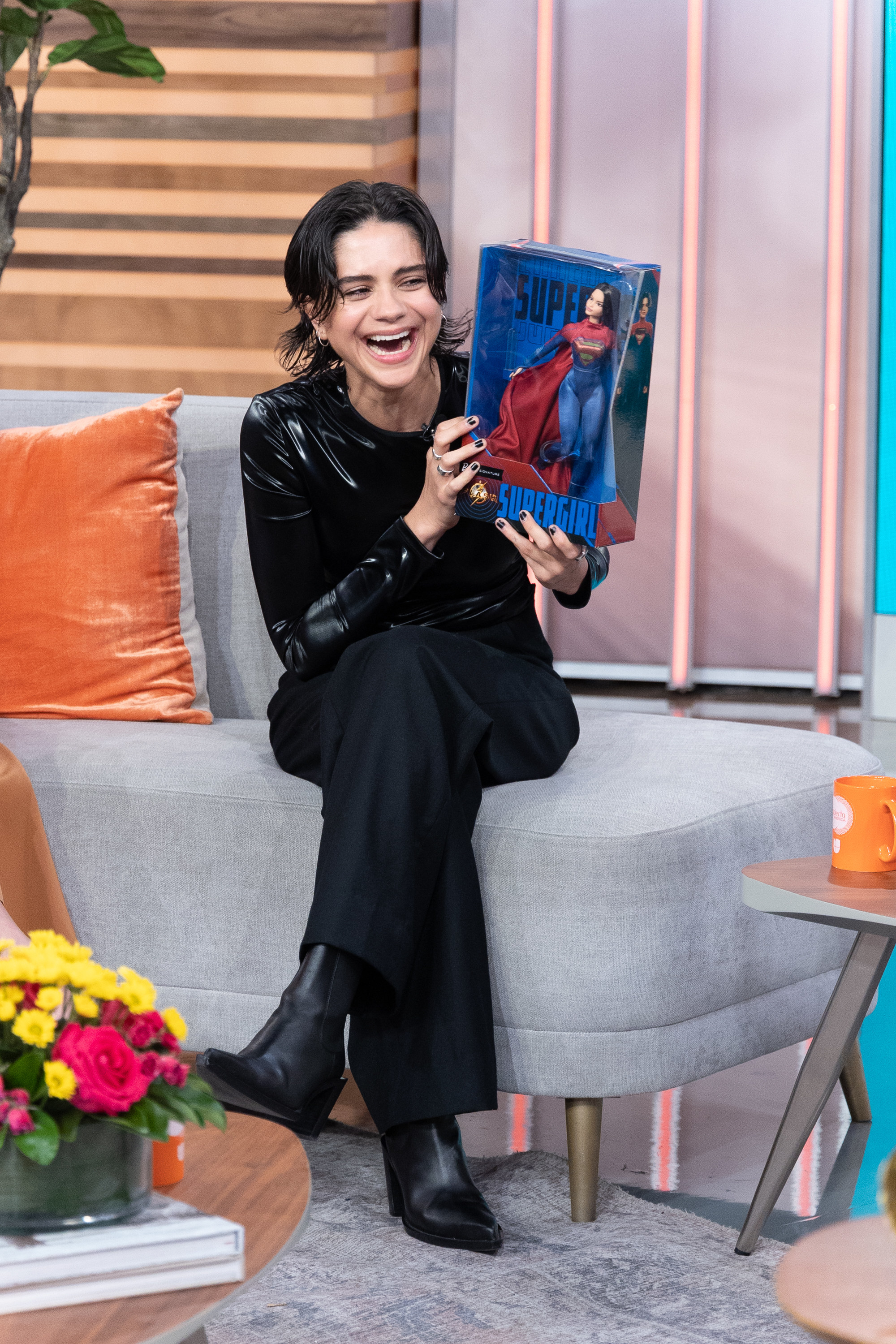 And there you have it. Thanks for chatting with us, Sasha! The Flash is now playing in theaters near you.