While competing in Rio, the three-time gold medalist was bullied for her hair, and spoke out about how it affected her, saying, "Did I choose my hair texture? No. I'm grateful for having this hair on my head. When you read that hurtful stuff you're like, 'OK, wow.'"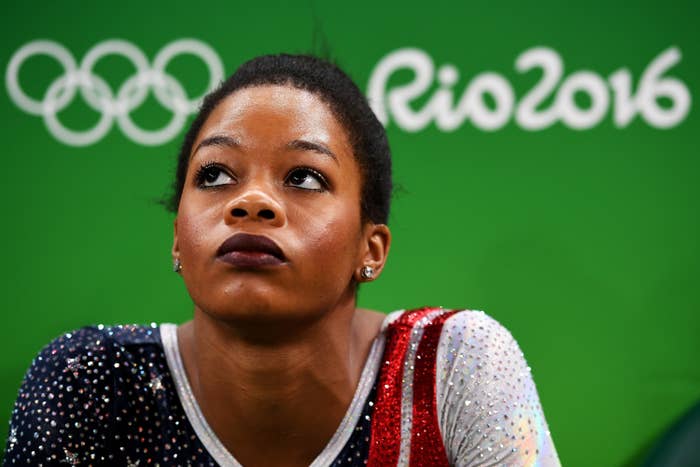 Four years later, Gabby is opening up about her journey to learning to love her hair in a heartfelt Instagram post, and it's beautiful.
"From a very young age, I always had to put my hair in a tight ponytail to do gymnastics, and due to that, my hair became completely damaged. I had bald spots on the back of my head," she revealed.
"My hair grew a little, but shortly after, I had to cut all of my hair off because it was so damaged. I cried and cried and cried. Most days I didn't even want to go to the gym because I felt so embarrassed that all my hair was gone," Gabby shared.
"I used to think: why can't I have healthy hair? Despite yet another challenge, I kept going. Fast forward to both Olympics and my hair was the topic of conversation 🥺," she recalled.
"Now here I am today. No extensions. No clip-ins. No wigs. No chemicals. All me 💕," the 24-old-year concluded with a photo of her long, healthy tresses.
We LOVE to see it! Go Gabby! Your hair is beautiful. ❤️ Thank you for being a constant inspiration for us all.