Kaylieann Steinbach is a 3-year-old preschooler who really, really love superheroes.
She's particularly fond of Superman, so when it came time for her to pick out her outfit for her preschool's picture day, the choice was easy.
"I always give her options each day for her to pick out what to wear," her father Austin told BuzzFeed. "In September, we went to the San Francisco Comic Con and she went as Supergirl to that. She refused to take off her costume after it."
The result? This truly epic portrait, complete with adorable hair clips and a dashingly handsome Superman doll she's clutching ever so lovingly.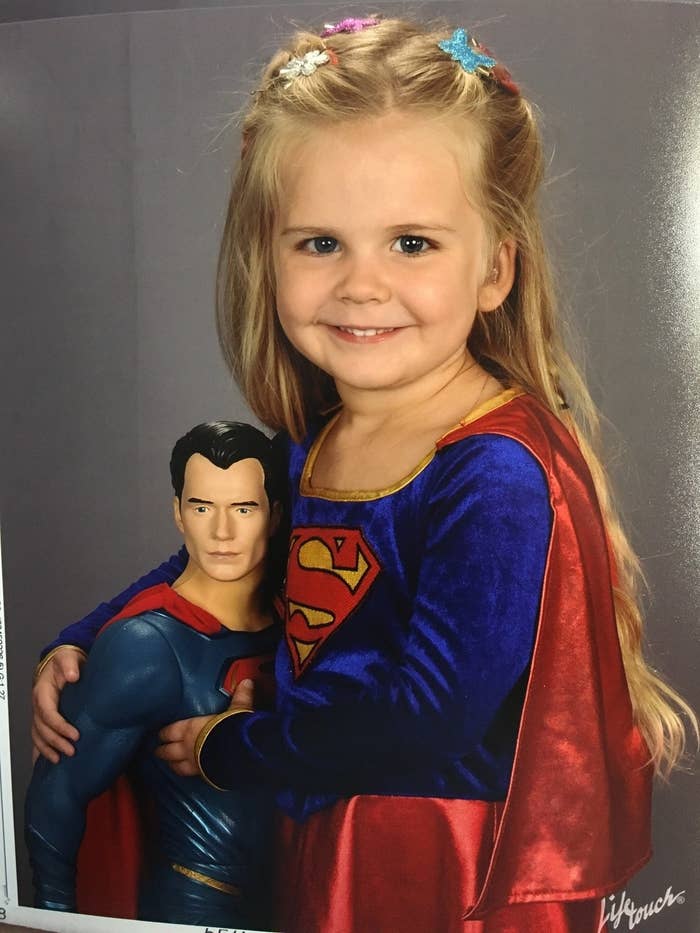 The finished photo didn't surprise her family — especially her dad — at all. "I opened up the envelope and saw her with Superman and just thought, 'She would, this is such a KJ picture,'" he said.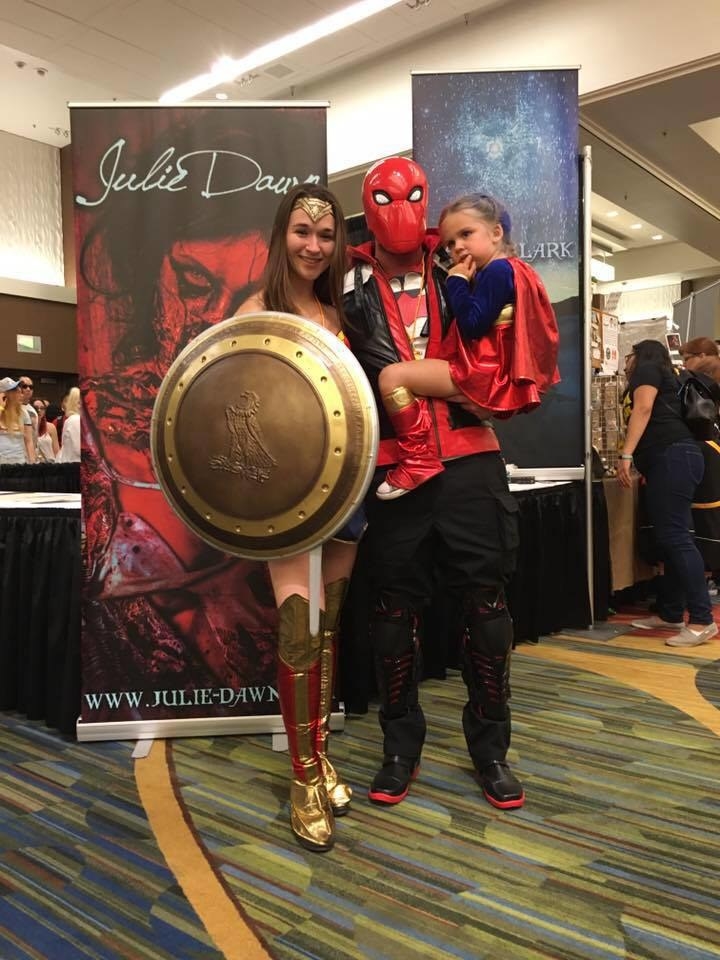 Austin said that he's been particularly happy with the response from the deaf community. Kaylieann is 75% deaf in both ears, wears hearing aids, and mainly communicates through sign language.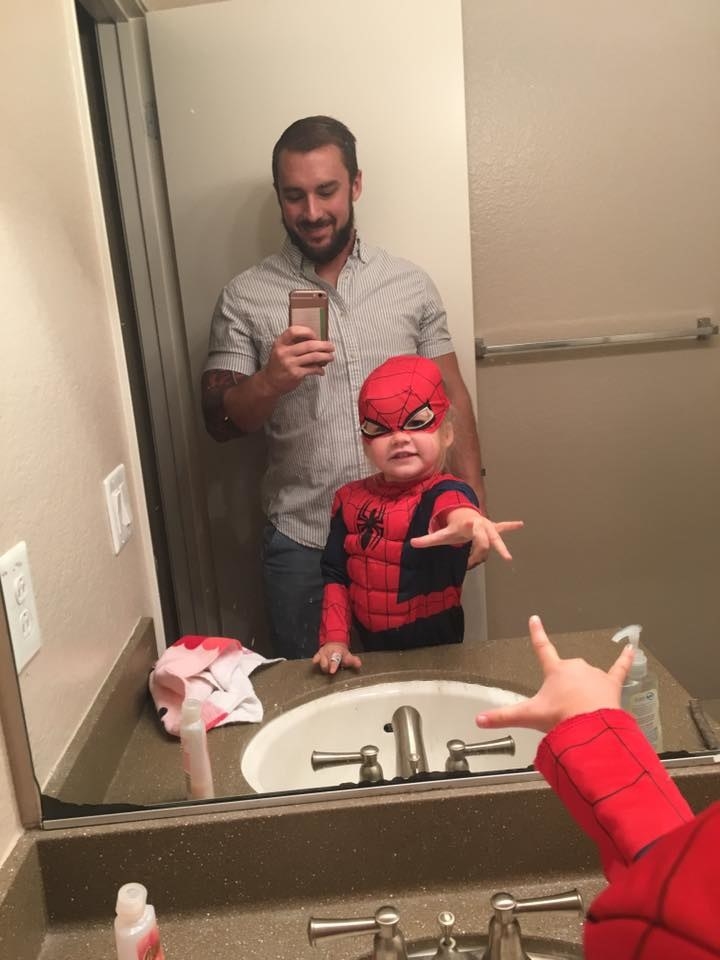 Austin said Kaylieann is "so unique, bold, outgoing, and stubborn as they come," traits that her school portrait highlights.