Hidden Figures, the moving story of Katherine Goble Johnson, Dorothy Vaughan, and Mary Jackson — three black female NASA mathematicians who helped send John Glenn into space — is the inspirational movie we all need right now.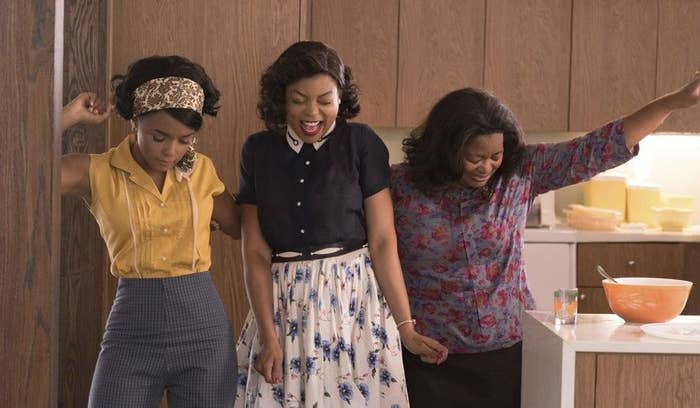 That's especially true for elementary schoolers Ambrielle Baker-Rogers, Miah Bell-Olson, and Morgan Coleman, who dressed up as the movie's main characters for this incredible photo.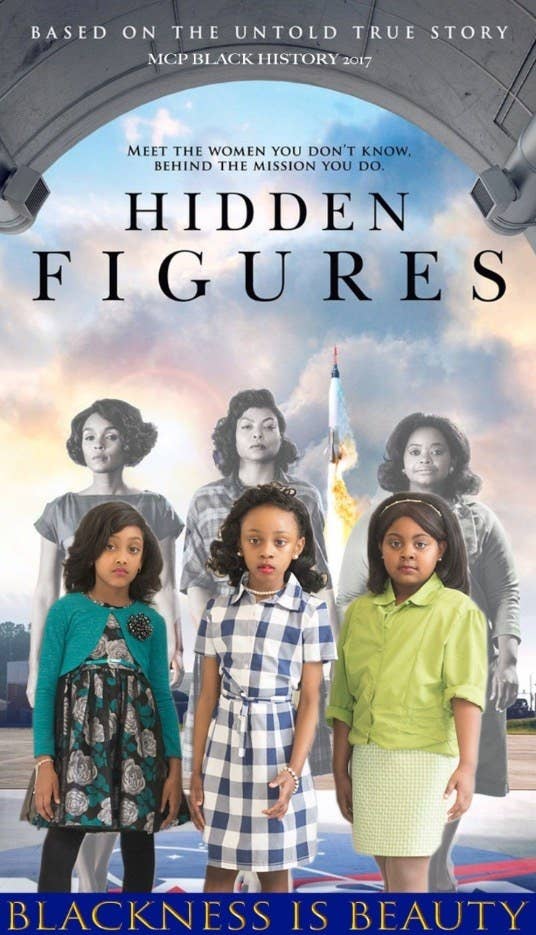 Rogers, who's a big fan of the movie, helped her 8-year-old daughter dress up as Octavia Spencer's character, Dorothy Vaughn.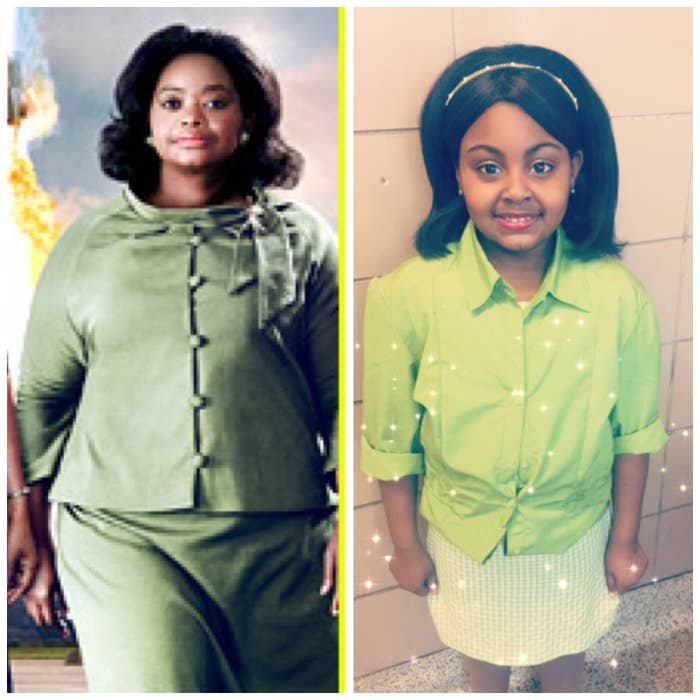 "I love the message it promotes, especially for young black girls," she added. "It gives them role models in a field where our representation is so low. It was just an awesome and empowering experience."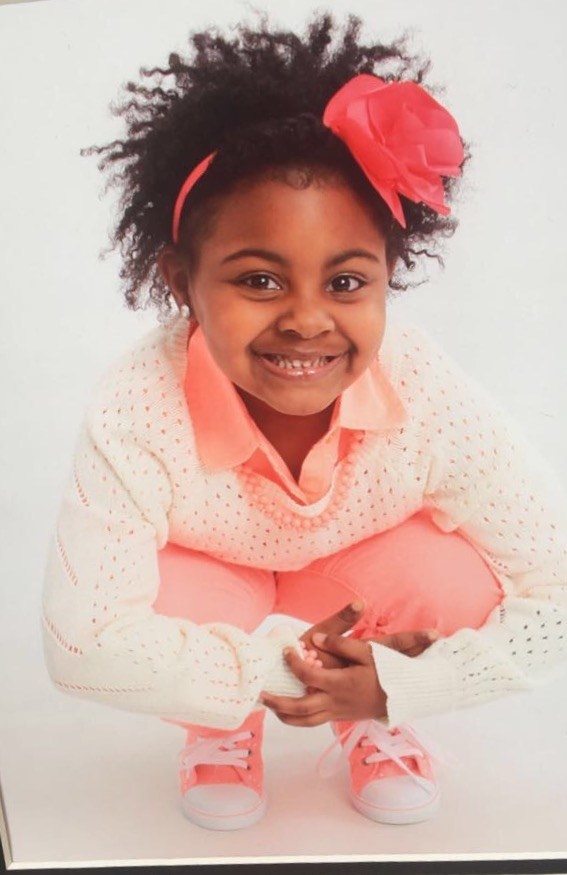 The finished product was posted to social media on Jan. 27 and quickly caught the attention of the movie's stars, including Janelle Monáe and Taraji P. Henson.
People on Twitter also praised the photo, noting how it highlights the importance of representation in film.


This is not the first time Milwaukee College Prep has put on such a program. Last year, students posed for posters featuring quotes from famous black Americans like Misty Copeland and Michelle Obama.