In 2016, Ibtihaj Muhammad, aka an icon and a queen, became the first American athlete in history to compete in hijab at the Olympics.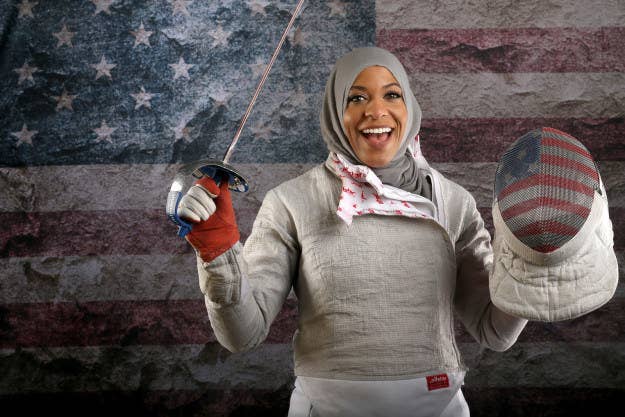 And today, she got something super cool to display next to her Olympic medal: A dang Barbie modeled after her!!!!!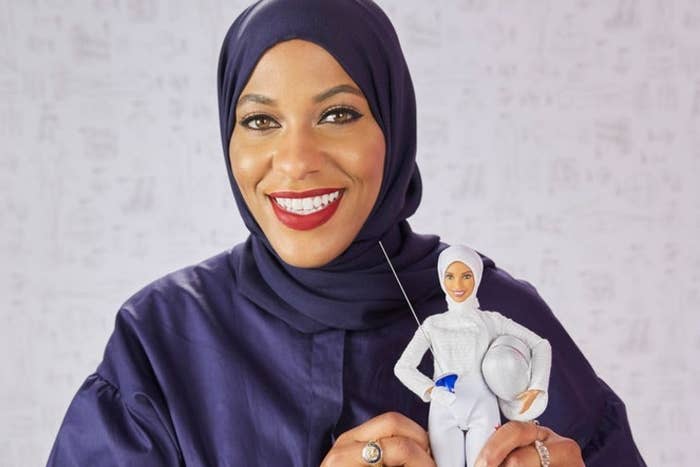 *Immediately wipes dust off of old Barbie collection to prepare it for this new addition.*
Not only is the doll already my brand-new favorite Barbie, but it's also the very first one in Barbie's 58-year history to wear a hijab.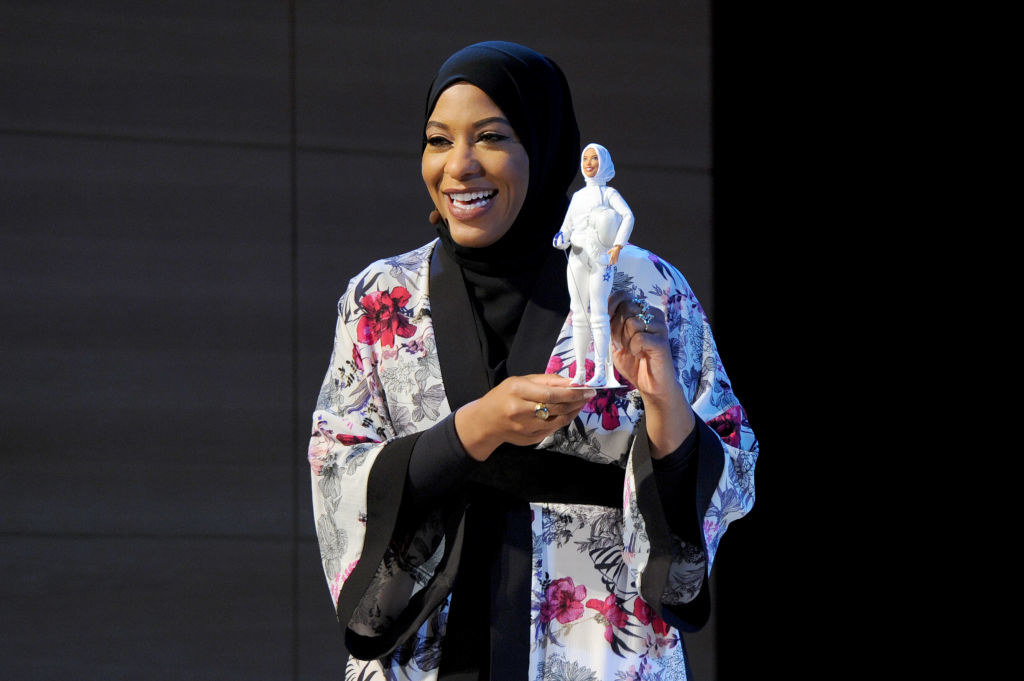 "Through playing with Barbie, I was able to imagine and dream about who I could become," Muhammad said in the press release.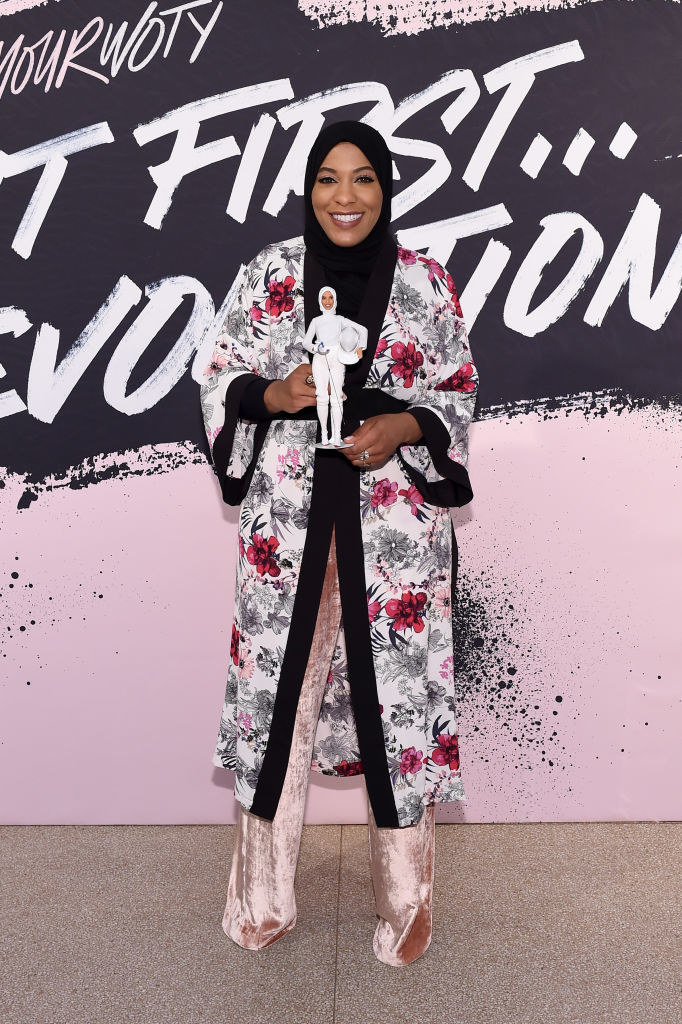 I dare you not to tear up seeing how excited she was when last year's Shero, Ashley Graham, unveiled Muhammad's lookalike Barbie.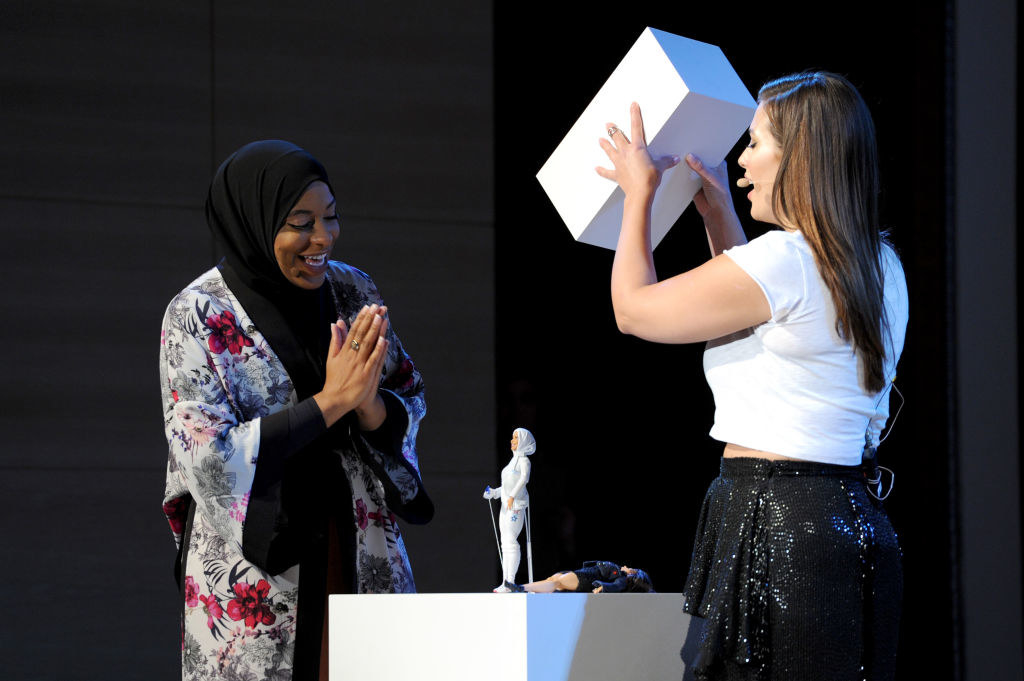 The new doll will be available in stores next year. In the meantime, Ibtihaj is going to keep being amazing, because that's just what she does, mmkay?