A Guy Lost $3,200 On "Jeopardy!" Because He Said "Gangster" Instead Of "Gangsta"
This must've felt not so Coolio.
Jeopardy! isn't exactly a show you'd watch to see people get schooled on rap lyrics, but that's exactly what happened during the Jan. 1 episode.
Nick Spicher was just trying to answer a question in the "Music & Literature Before & After" category, when he made the grave mistake of calling Coolio's classic 1995 song "Gangster's Paradise" instead of "Gangsta's Paradise."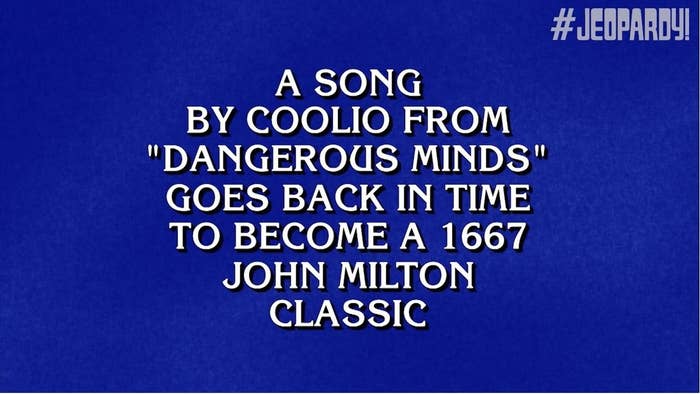 Initially, his response was accepted as correct, but a few minutes later, Alex Trebek brought down the hammer of justice: Spicher's mistake cost him $3,200.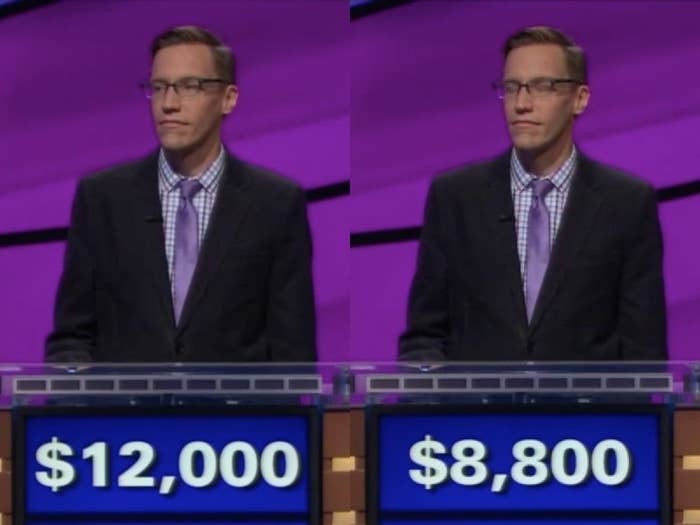 Anyway, people had some strong feelings about Spicher's costly error.
All's well that ends well, though, because Spicher ended up winning the game anyway.
Oops. Something went wrong. Please try again later
Looks like we are having a problem on the server.
Do you think the judges were too harsh?
Yes! It was close enough!