Season 21 of The Bachelor is off and running! Each week, Terri — who has seen every episode of The Bachelor and the spinoffs — and Rachel — who is watching for the first time, and who is off this week — will be recapping the latest episode of this epic season. Read the Episode 3 recap here.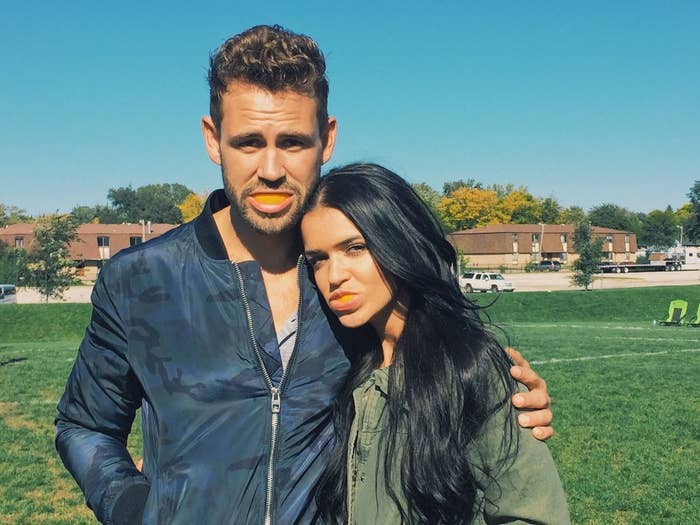 1.
Corinne takes a nap and compares herself to Michael Jordan and Abraham Lincoln.
2.
The contestants begin their journey around the world to find love in... Wisconsin.
3.
Nick's parents have to pretend they're excited he's trying to find love on TV again.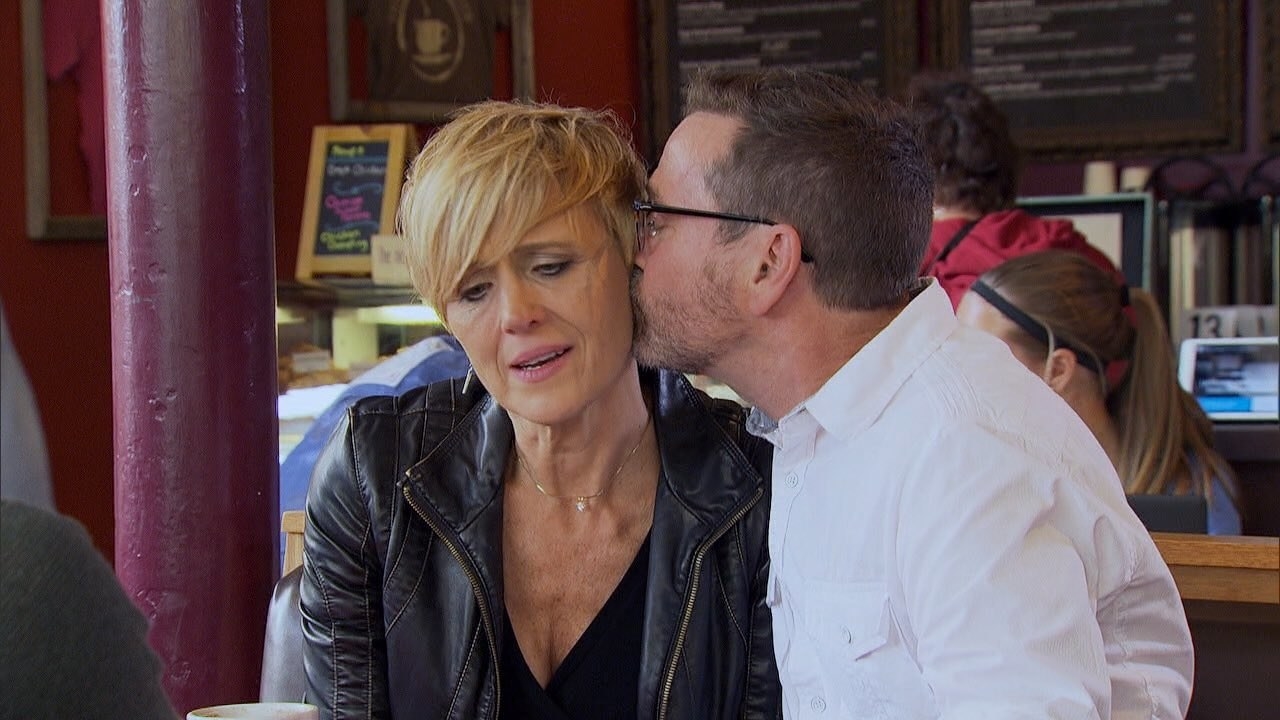 4.
Danielle L. gets a one-on-one date and is forced to meet Nick's ex-girlfriend.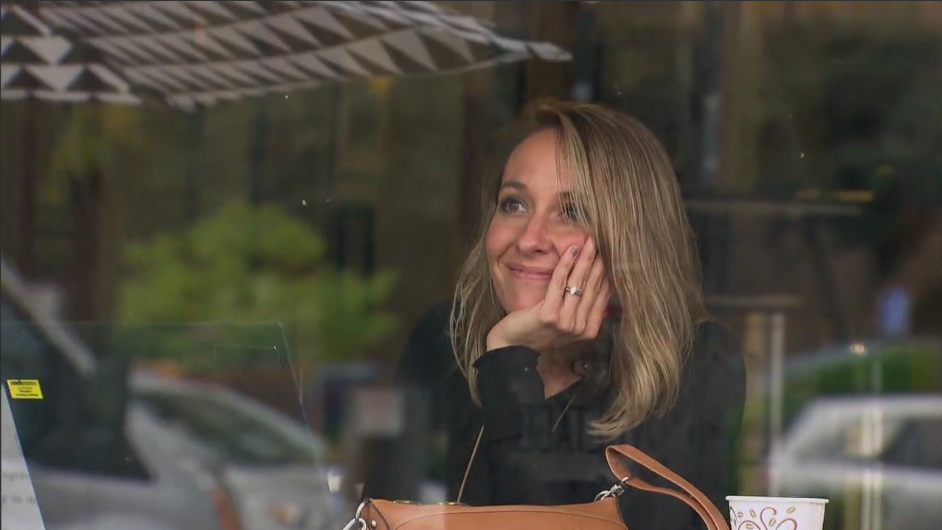 5.
The group date really, really stinks.
6.
Jaimi questions Nick's ability to handle...teats.
7.
Corinne takes the heat, and firmly plants herself in the kitchen.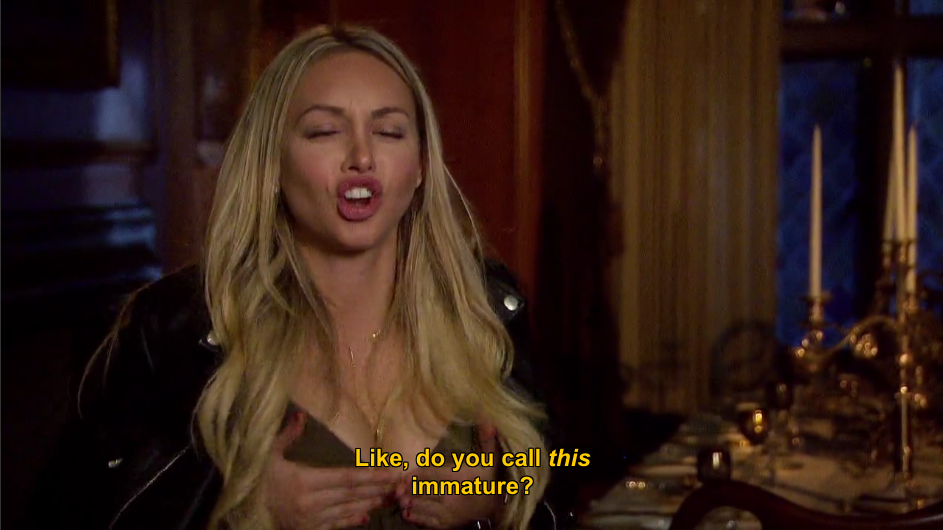 8.
Vanessa makes every viewer cry again.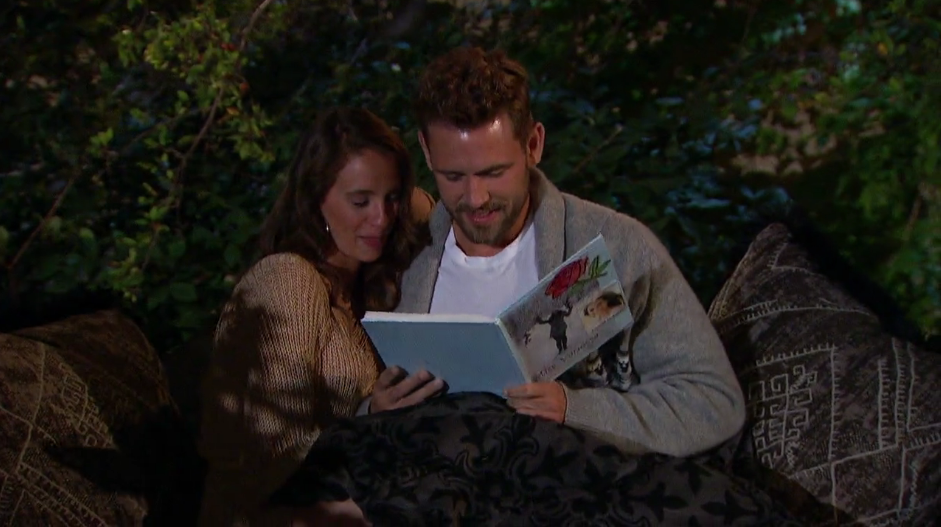 9.
Raven meets Nick's parents and sister, and actually keeps her cool.
10.
And she may have been the inspiration for a Carrie Underwood song.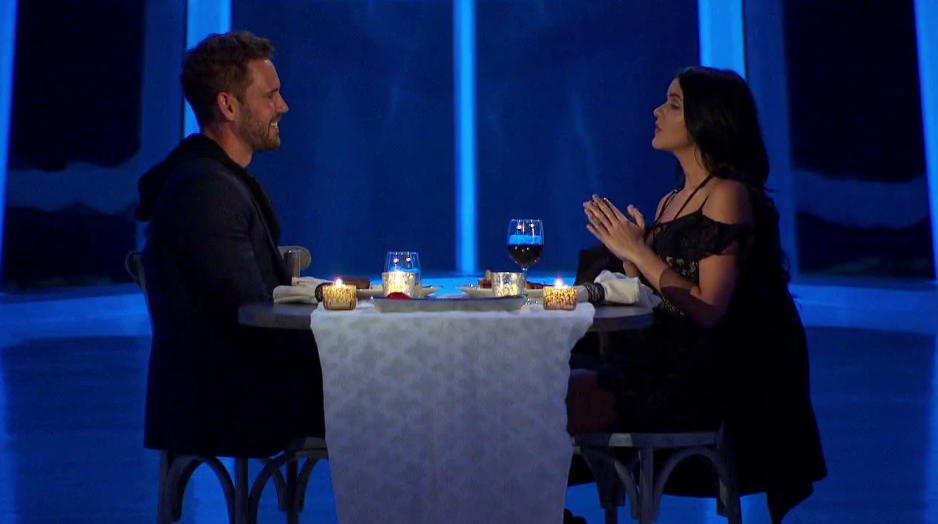 11.
Corinne and Taylor begin part one of their showdown.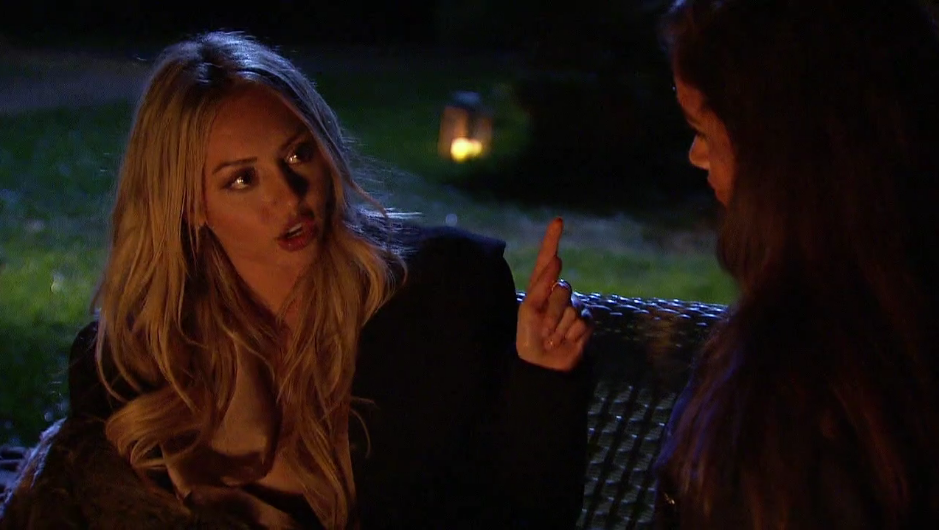 12.
Alexis the dolphin queen reveals her biggest fears, and they're so relatable.