The Dancing Weightlifter From The Olympics Wants You To Know About His Sinking Home
It's his way of bringing attention to the dangers facing Kiribati.
People can't stop talking about Olympic weightlifter David Katoatau from Kiribati and his slick dance moves.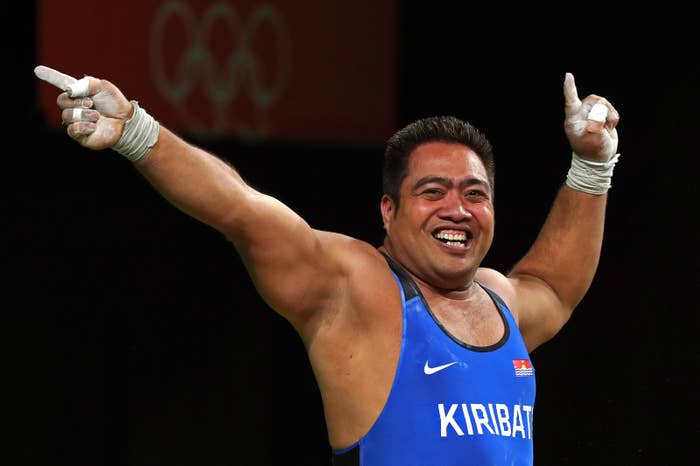 He came in 14th overall in the Men's 105 kg competition at this year's games, but that's not why people are talking about him.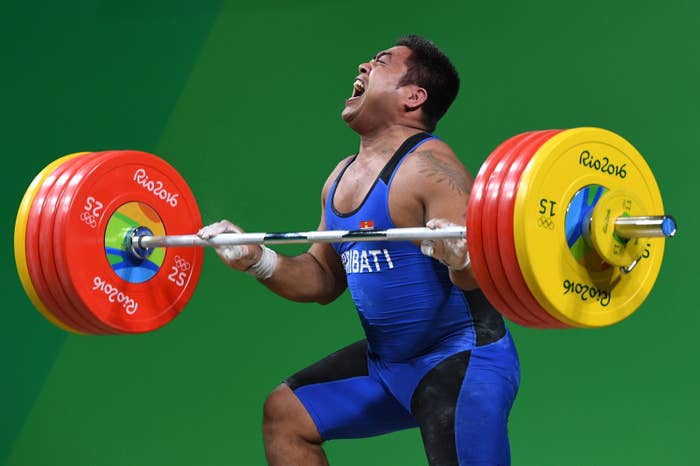 No, people are talking about him because he's got the hottest dance moves of any Olympians at the games this year.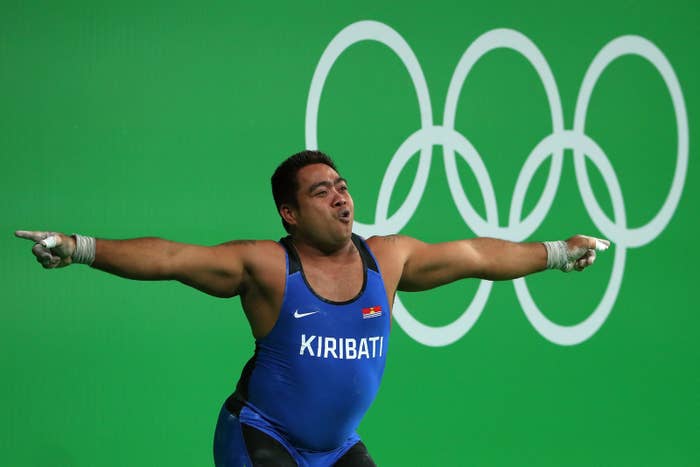 After finishing his weights routine, he dropped his barbell and broke out into an exuberant dance routine.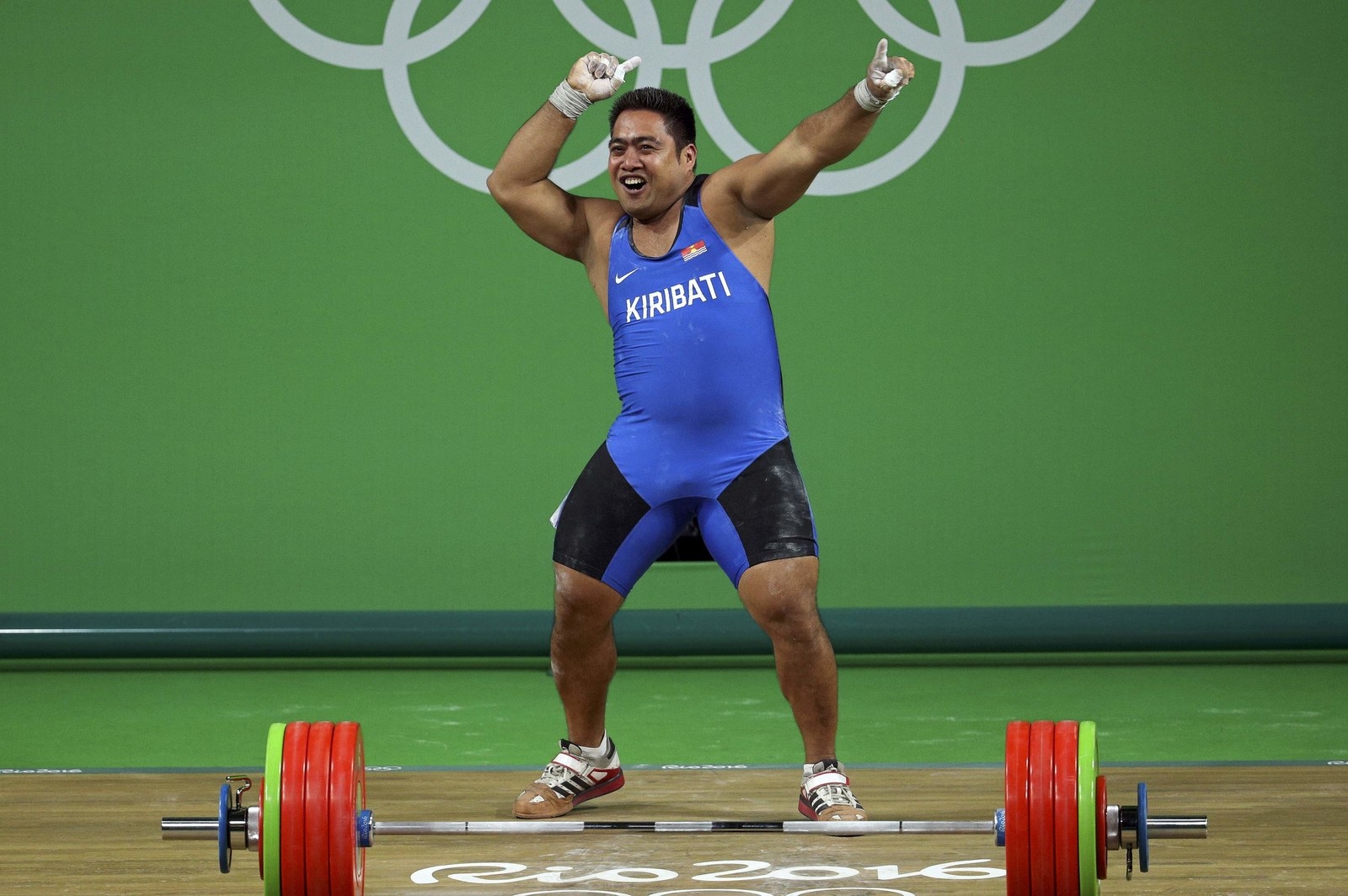 Wooh!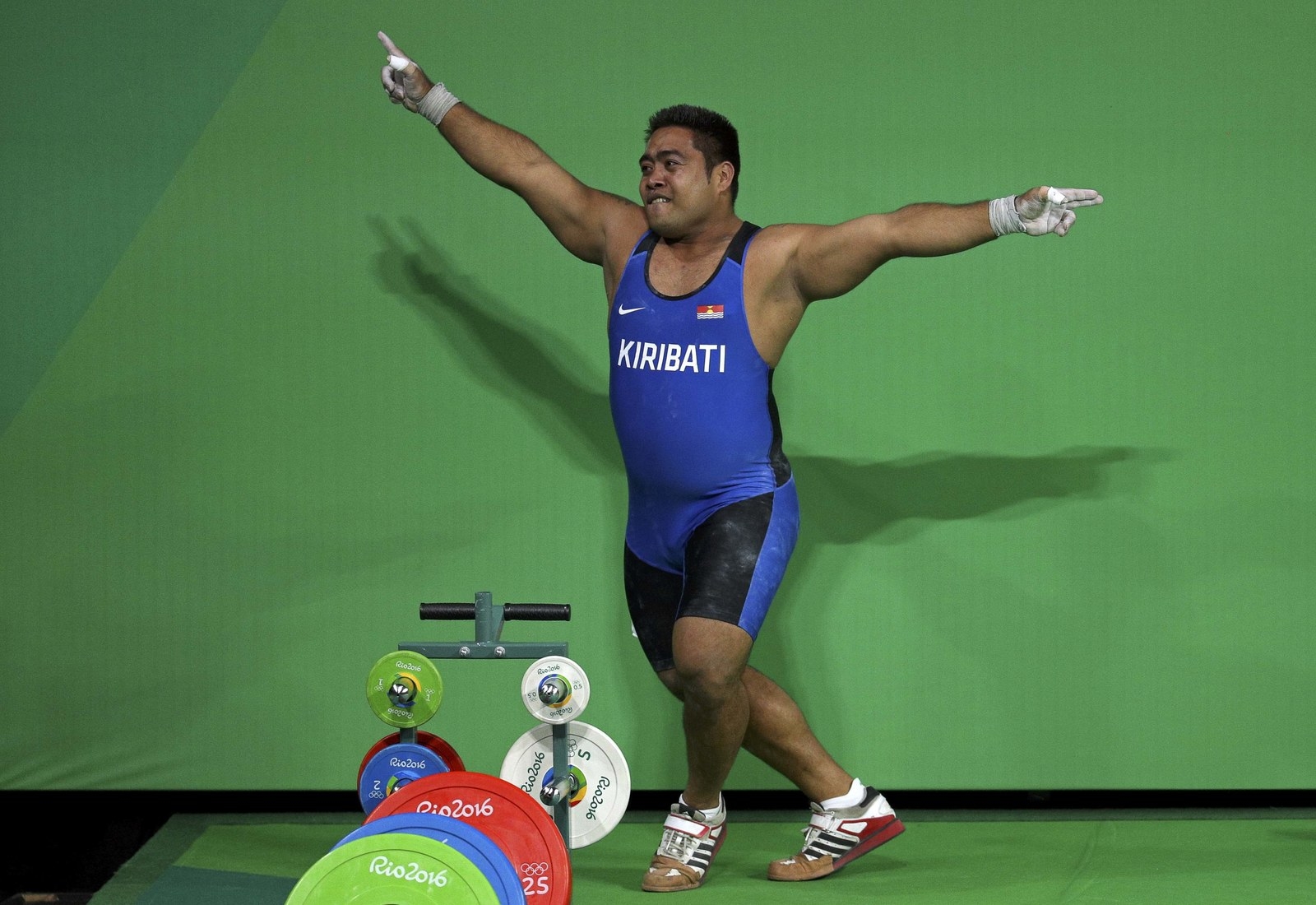 Work it, David!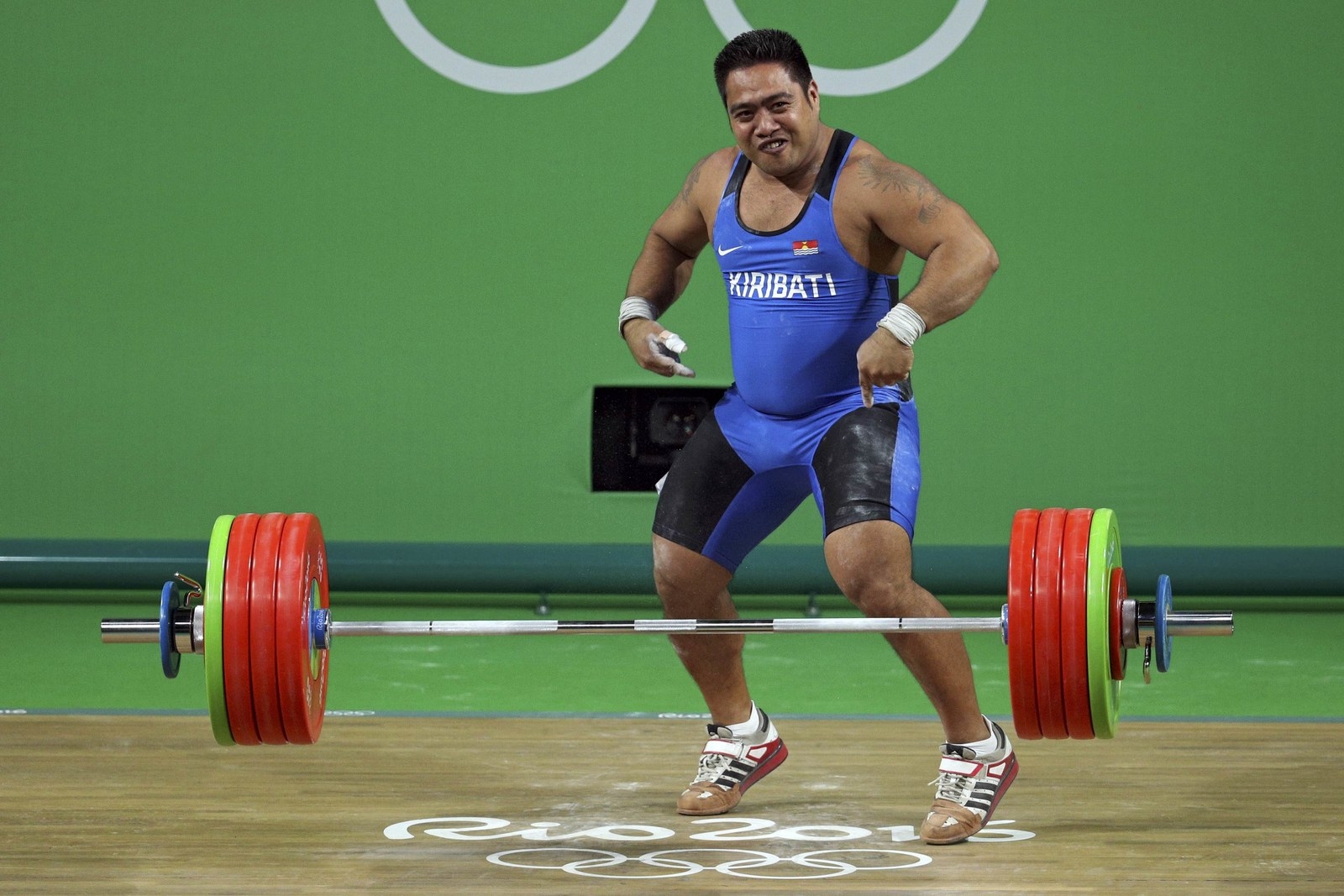 The athlete's signature dance moves first made an appearance at the 2014 Commonwealth Games.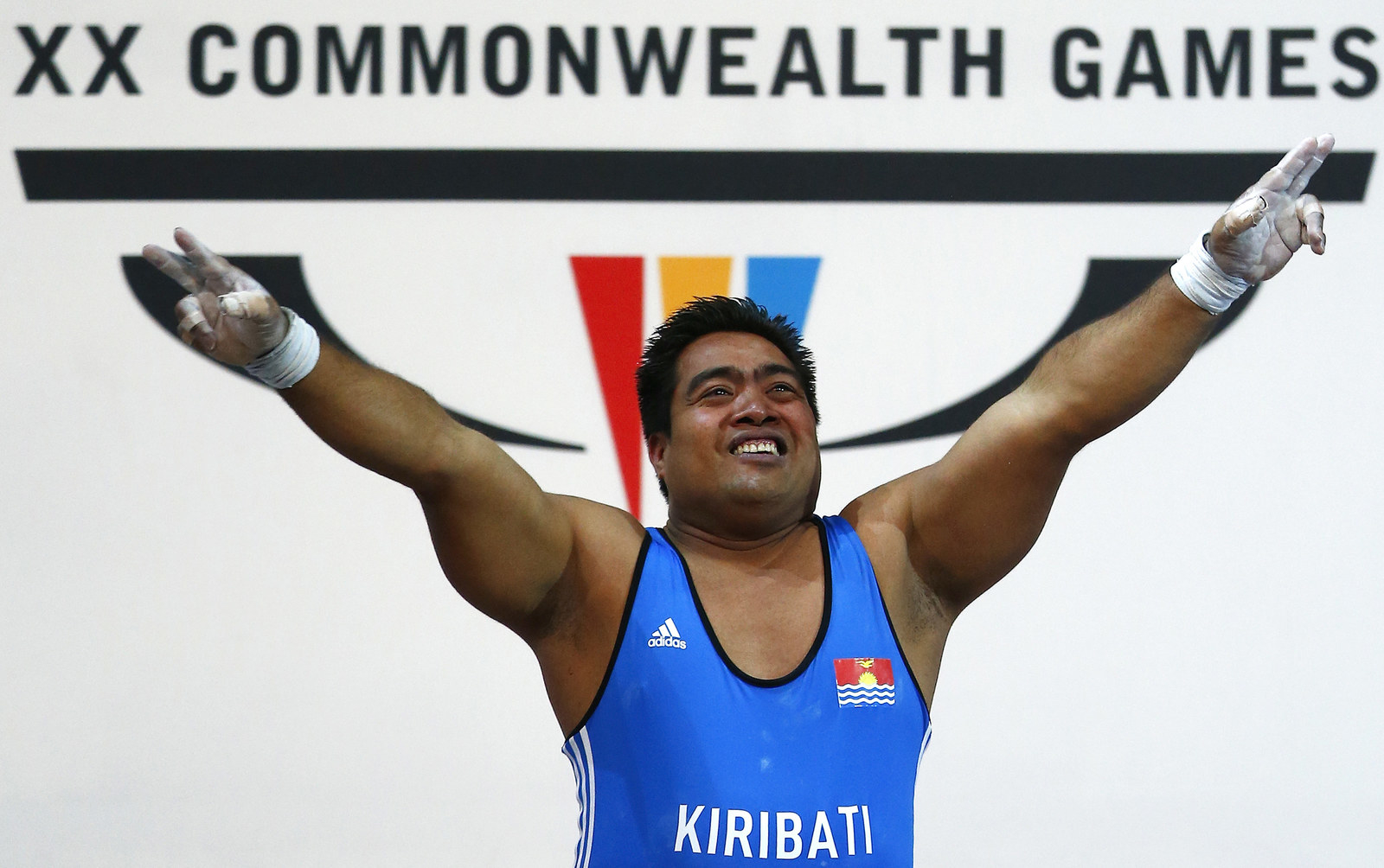 He was also Kiribati's flag-bearer during the opening ceremonies where his dancing created quite a buzz on social media.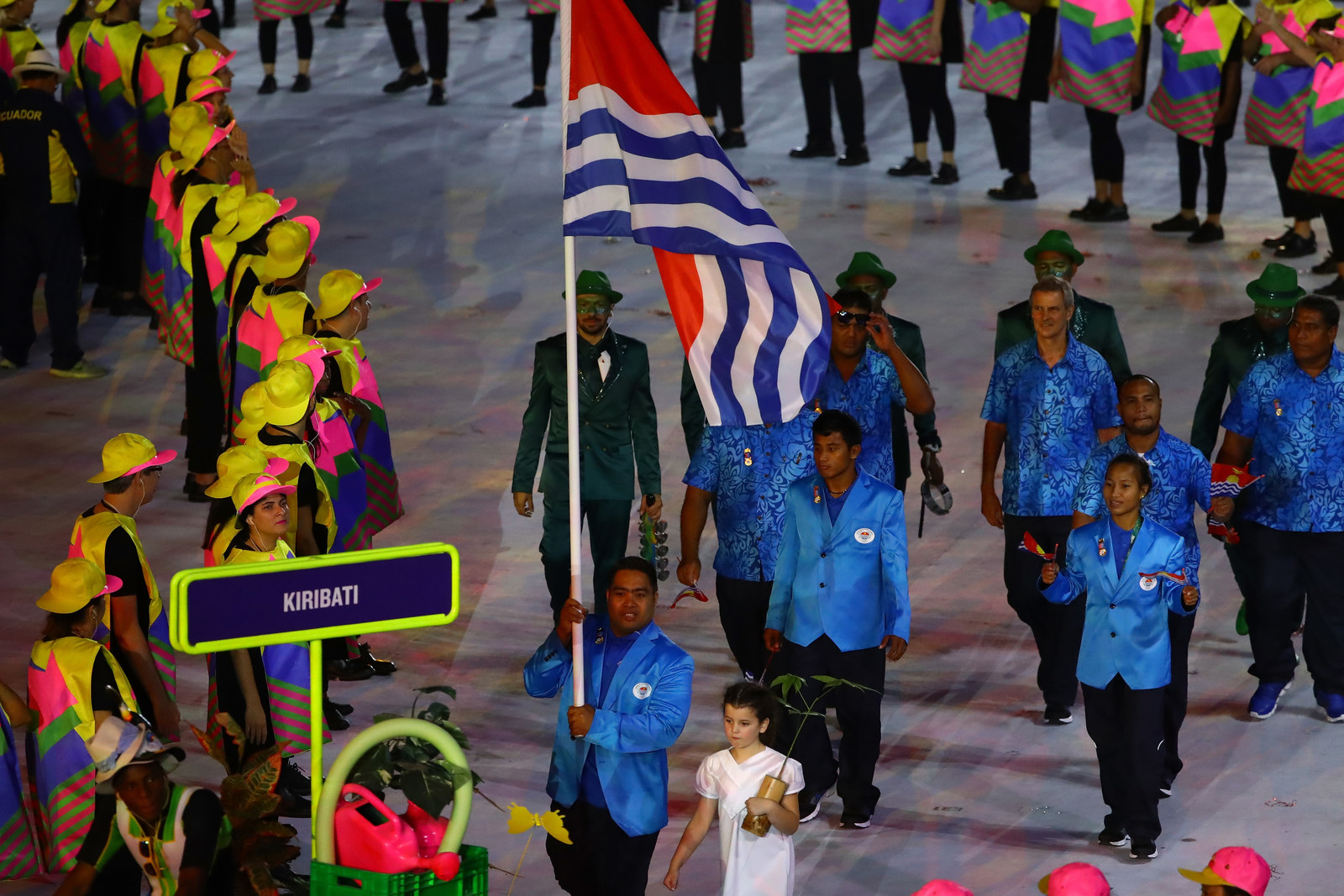 But behind Mr. Katoatau's sunny smile and joyful dancing is his sincere wish to help his country of Kiribati.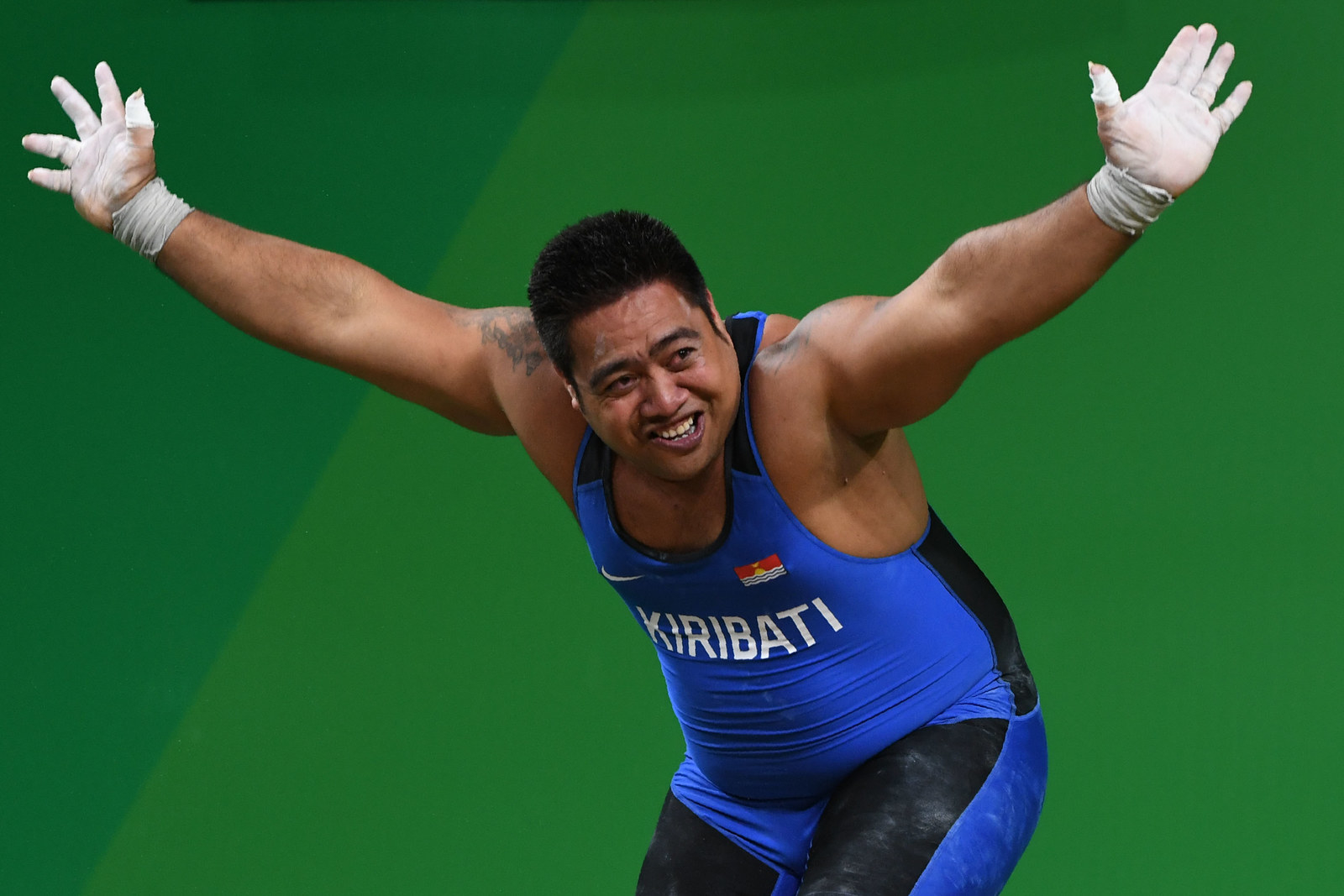 Kiribati is an island nation in the Pacific ocean at risk of being submerged due to the rapidly rising sea level.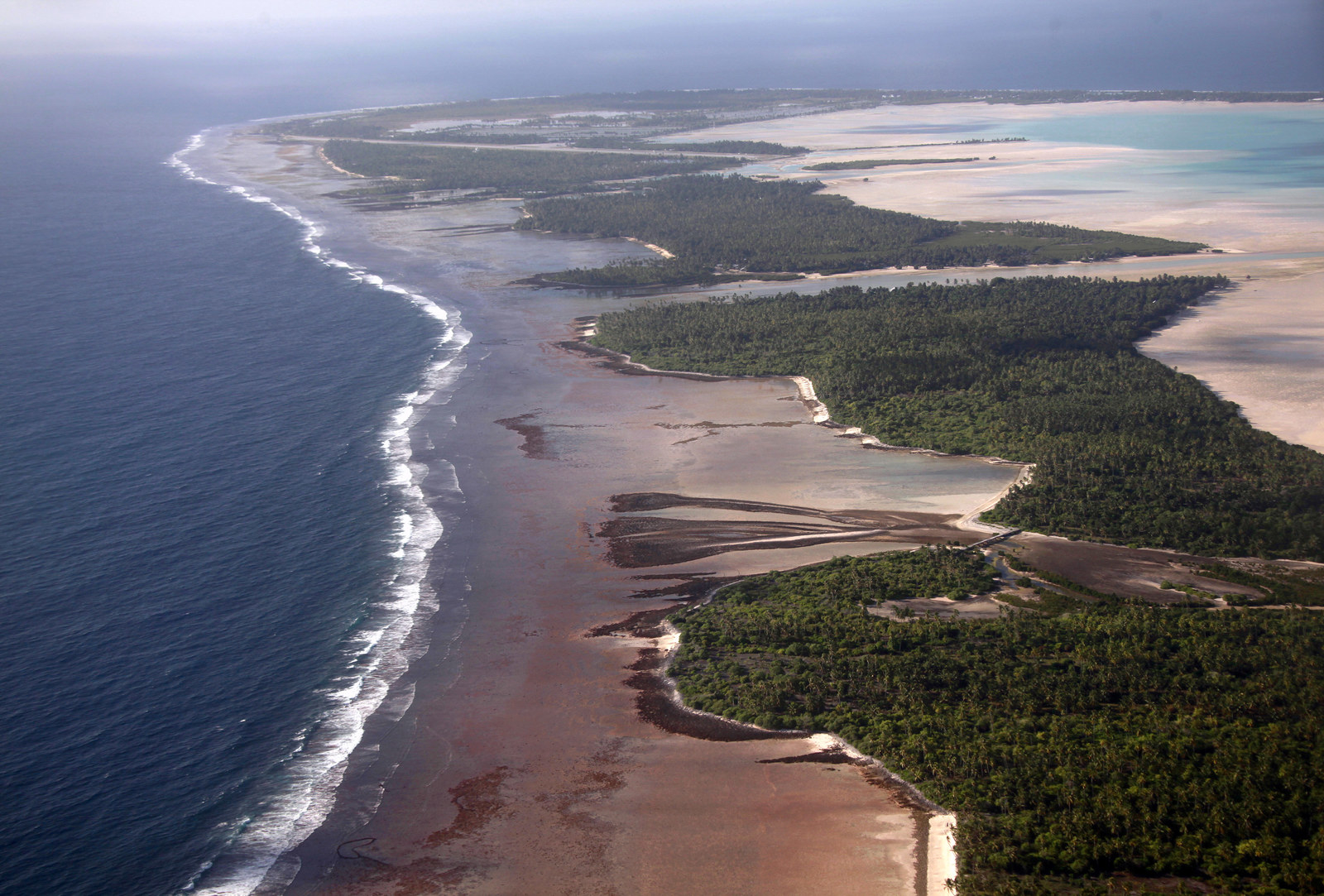 Most of the island stands a meager two meters above sea level.
The rising ocean levels has contaminated the drinking water and fields with salt water.
According to Reuters, Katoatau wrote an open letter to the world in order to raise awareness for the impending doom facing Kiribati.
"Most people don't know where Kiribati is. I want people to know more about us so I use weightlifting, and my dancing, to show the world."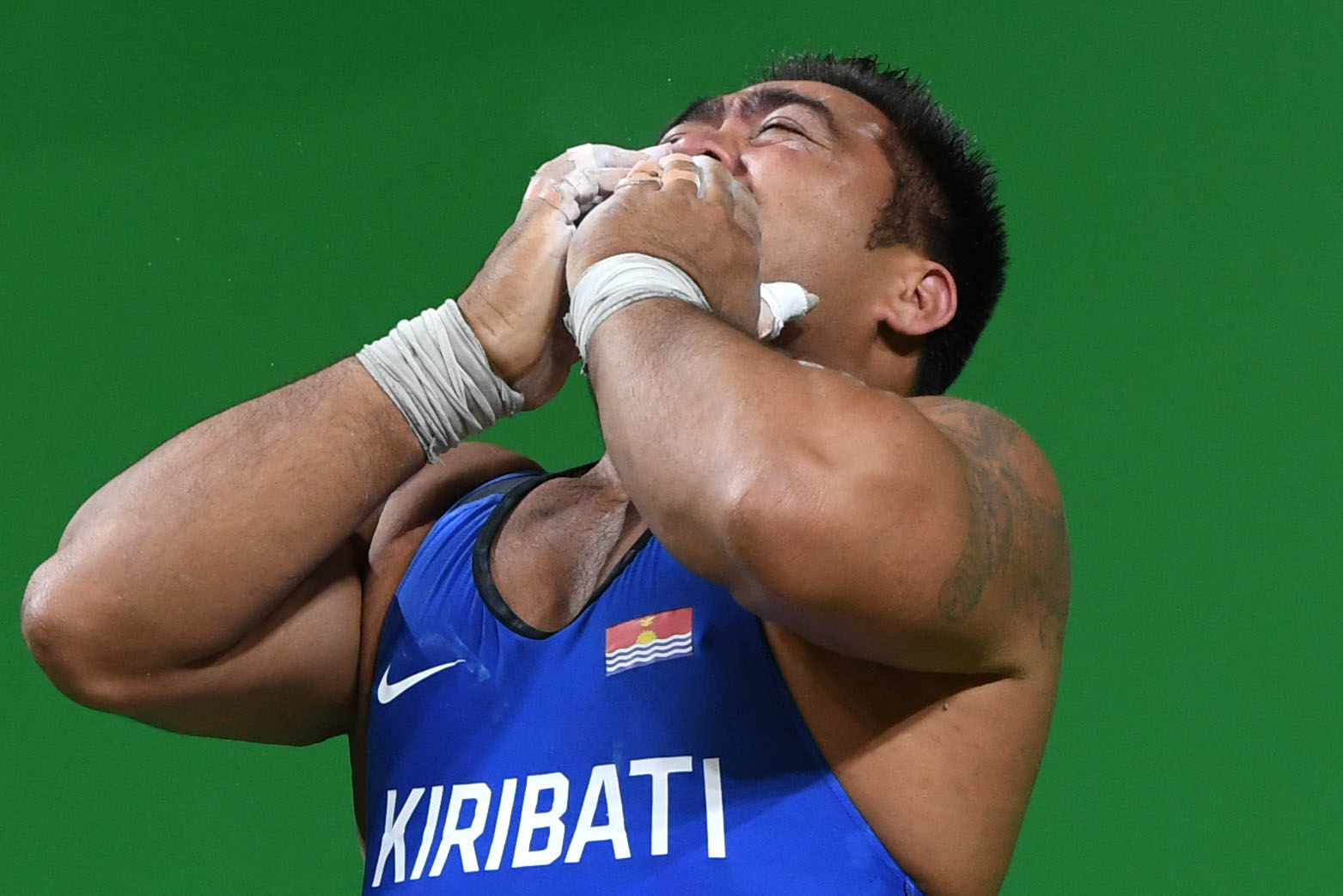 With this wish in mind, Katoatau lifts his barbells and dances away with a smile.