As you probably know by now, John Krasinski started his own YouTube show, Some Good News, where he shares heartwarming stories amid the coronavirus pandemic, and also does some good deeds.
I'll be honest – prom is kind of overrated. It's a bit messy, there are tons of big expectations, and it's not usually the magical night you've been expecting. But John Krasinski created what teen me would've considered to be the dream prom.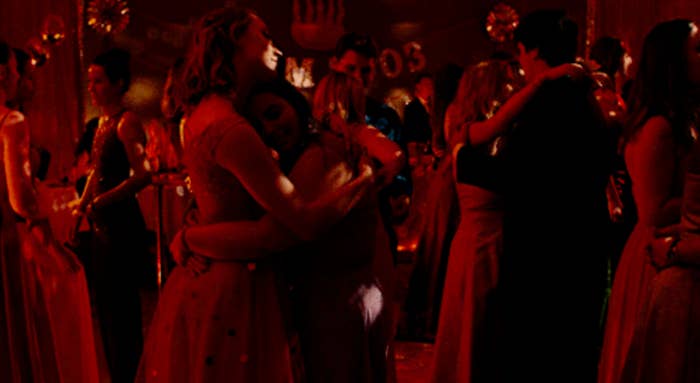 He invited some guest stars to make things even more fun: Billie Eilish, Jonas Brothers, and even his former The Office co-star Rainn Wilson.
John kicked things off with the JoBros, but Kevin was missing, so Rainn volunteered to filled in. He auditioned to replace Kevin with a rendition of Backstreet Boys' "I Want It That Way."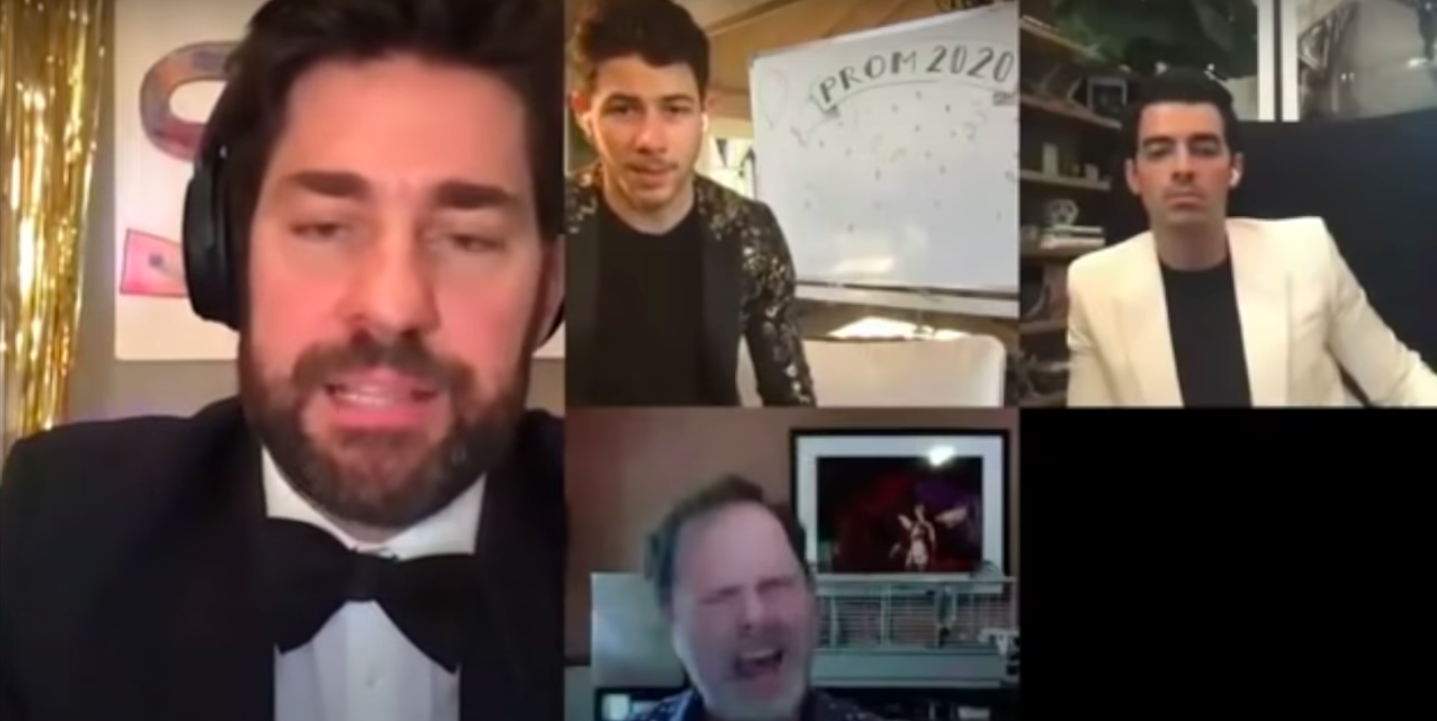 Rainn and John even had some good ol' Jim-Dwight banter going on.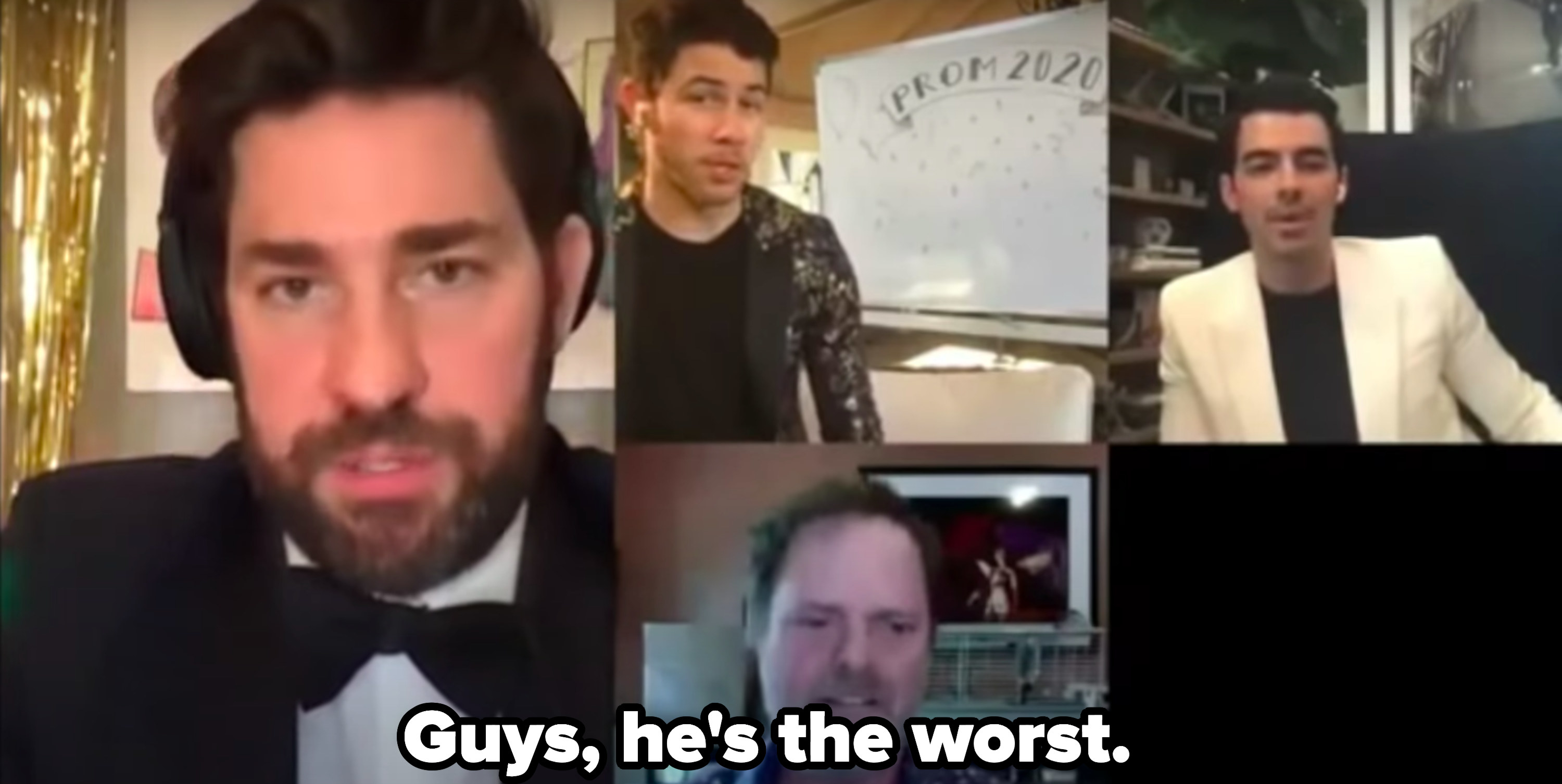 The Jonas Brothers played their comeback song, "Sucker."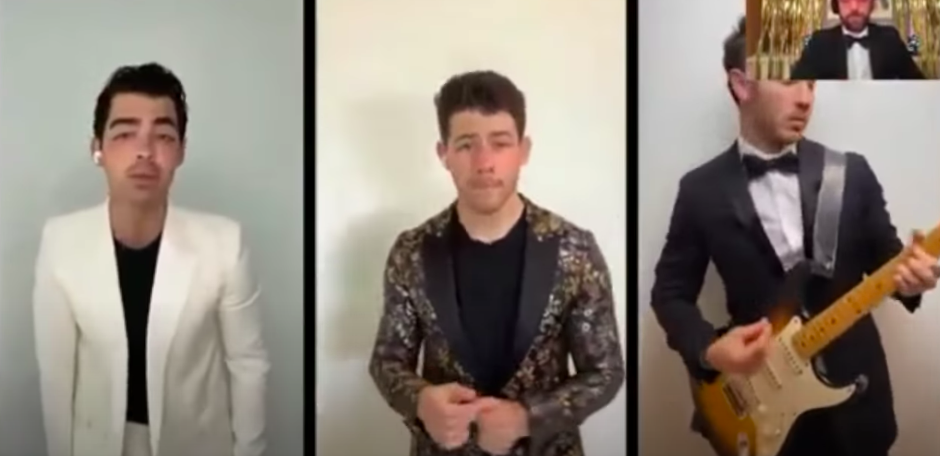 John then introduced a very special guest: it's the one and only Billie Eilish!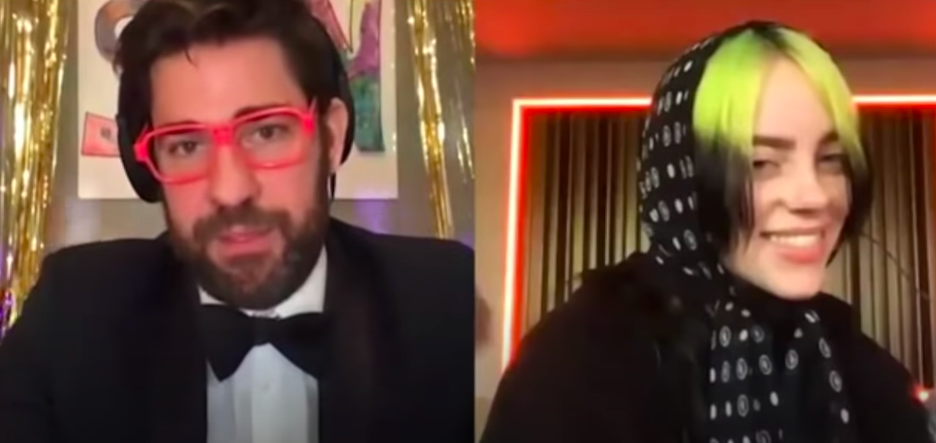 Billie, who performed with her brother Finneas, was having some technical difficulties at first but we finally got to see her perform "Bad Guy" at home. It was a very short version but hey, it was still good!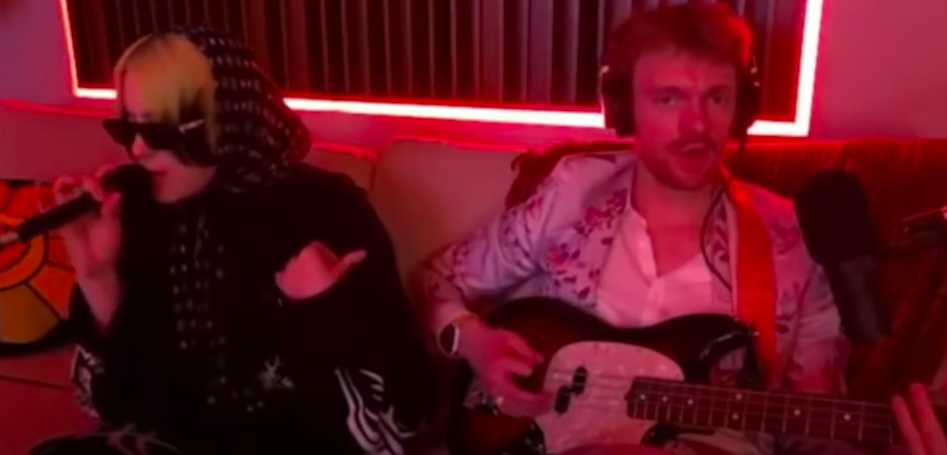 John took time to thank Billie for being a part of his technologically-challenged prom and said he's just as big of a fan of hers as she is of his.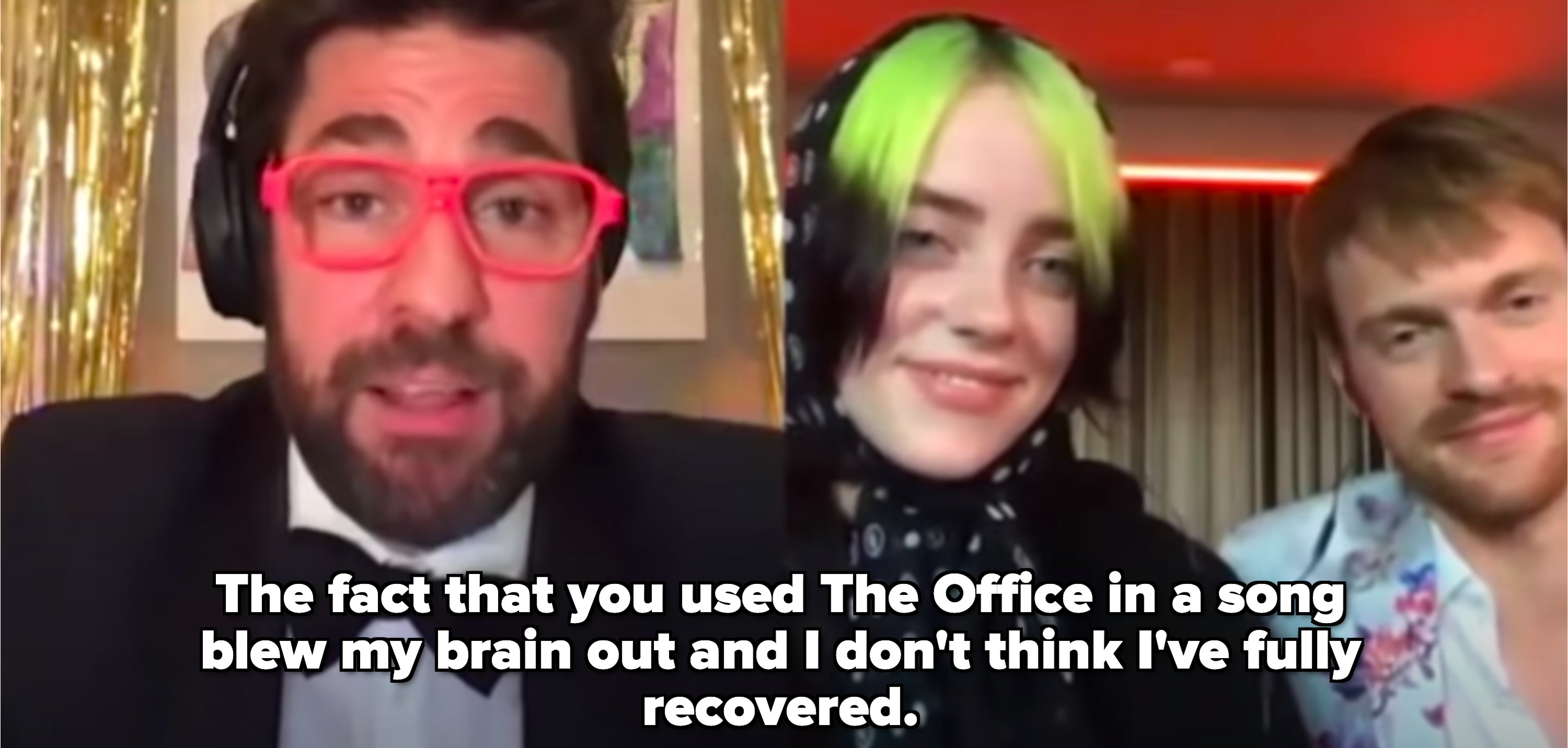 Billie, obviously, was thrilled to hear this from John, considering she's a huge The Office and Jim Halpert fan.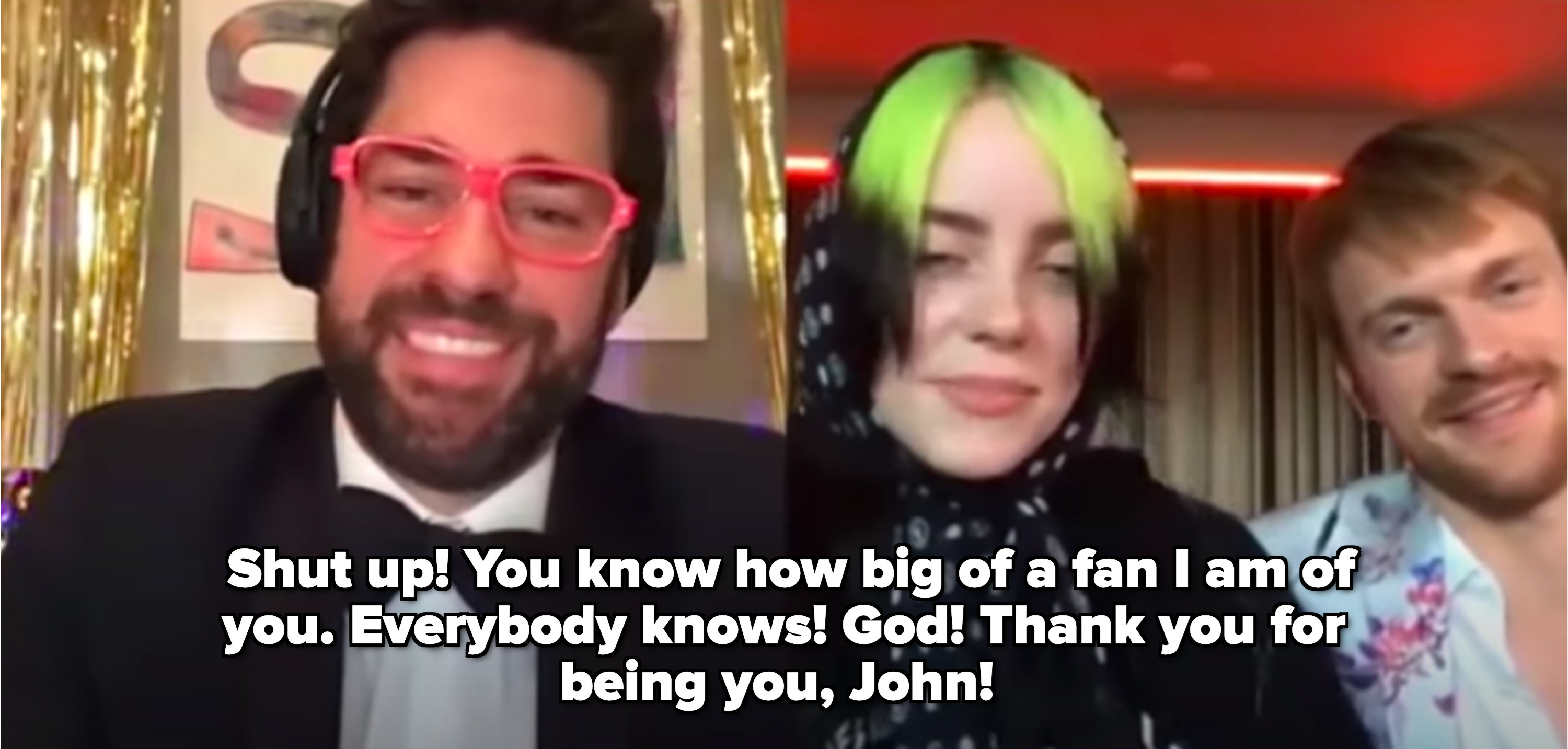 The full version included a visit from Chance the Rapper. But unfortunately the Some Good News YouTube version doesn't include his part.
John then wrapped things up and invited attendees to go to the "afterparty" at D-Nice's Instagram Live.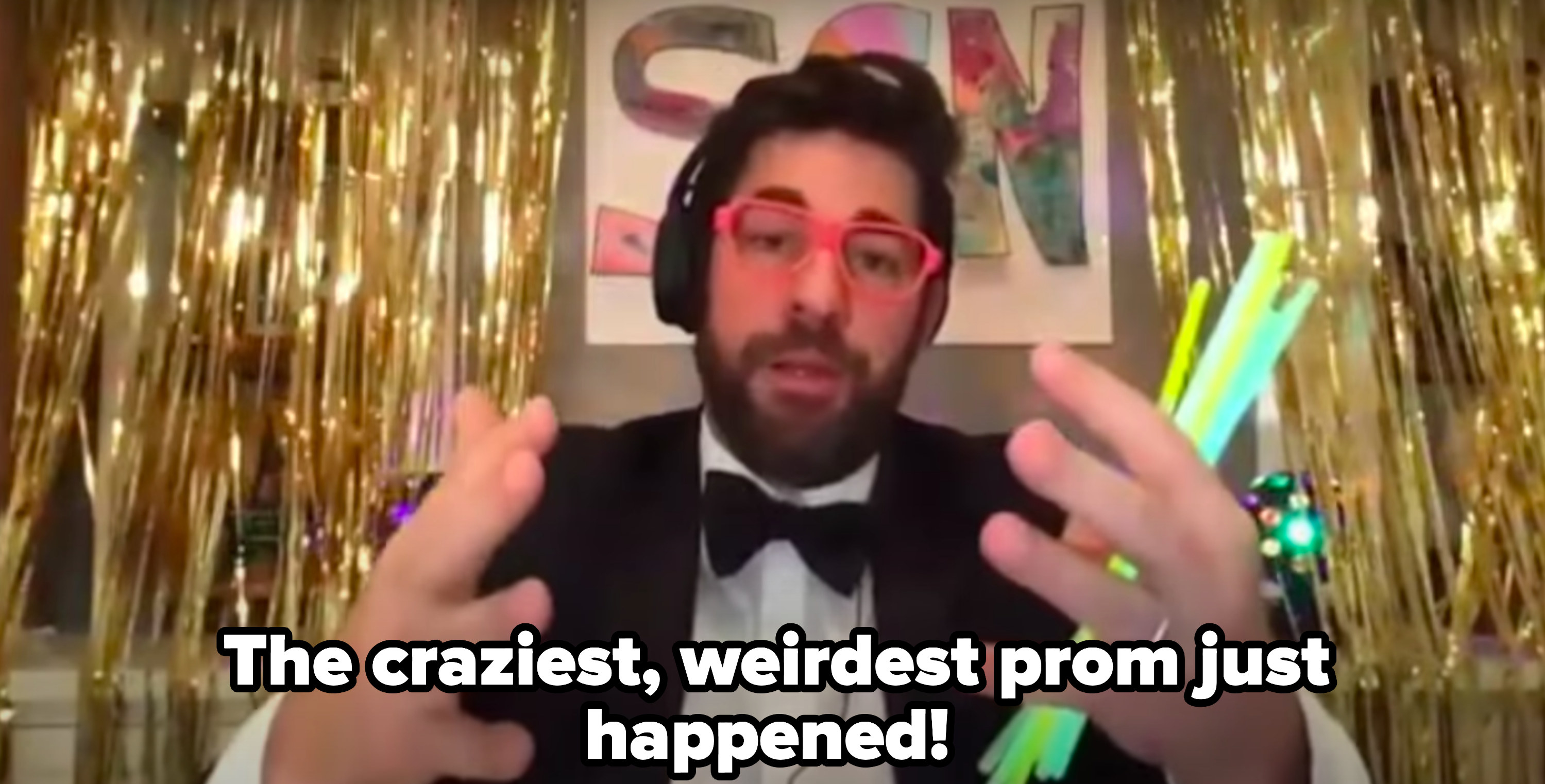 The teens were happy with it and thought it was TikTok-worthy, so really, that's all that matters.
If you missed out on prom with John Krasinski, you can participate tonight for the *official* prom experience!