Grimes Took A Picture Of Kanye West And Elon Musk, But People Can't Get Their Eyes Off Grimes' Reflection
Grimes' lewks stole the pic!
On Wednesday, Kanye West shared a picture on Twitter of himself posing alongside Elon Musk, captioned, "When you go to your boys [sic] house and you're both wearing orange."
But instead of focusing their attention on the men and their lack of COVID-19 precautions, there's someone else in the picture who people became fixated on: Grimes.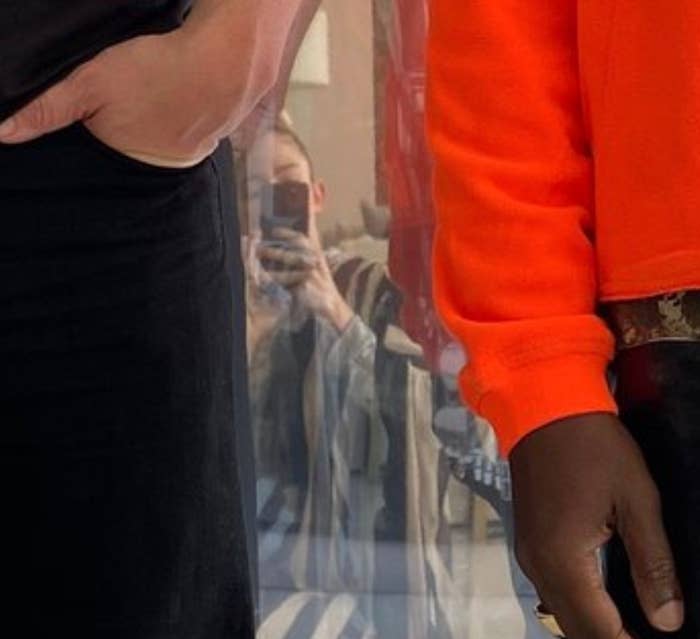 Grimes ended up trending on Twitter because people couldn't get over her cameo in this picture:
Some jokingly called out the men for having Grimes take this awkward picture:
Others pictured Grimes interacting with Kim Kardashian:
Personally, would've loved to see Elon or Kanye take a picture of Grimes and Kim spending time together. Ah, to be a fly on the wall during this hangout...