This Is What Islam's Version Of The Miss World Pageant Looks Like
The World Muslimah contestants are covered from head to toe and are judged on how well they recite the Koran.
The World Muslimah is "Islam's answer to Miss World," according to Eka Shanti, who founded the Indonesian beauty pageant in 2011 after losing her job as a TV news anchor for refusing to remove her headscarf, Agence France-Presse reported.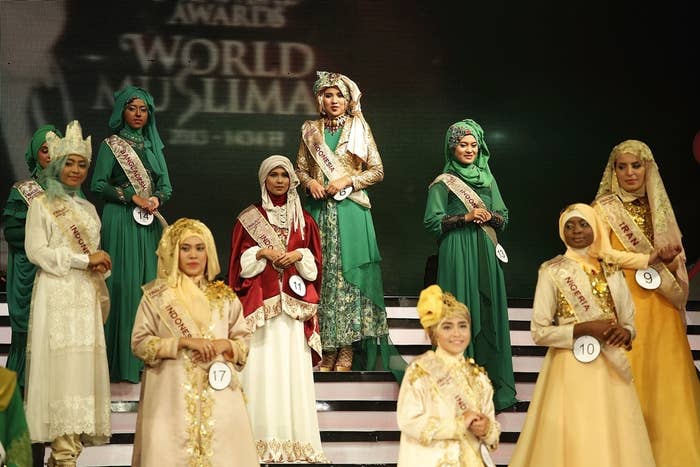 More than 500 Muslim women from Iran, Malaysia, Bangladesh, Brunei, Nigeria, and Indonesia competed in an initial contest online. Twenty finalists were chosen to participate in the final round held in Indonesia on Sept. 18.
The finalists from six countries cat-walked in their hijabs before an audience of Islamic scholars and devout Muslims in a shopping mall in Jakarta. They were judged not only on beauty but also on traits of modesty and piety, how well they recited Koranic verses, and their views on Islam in the modern world.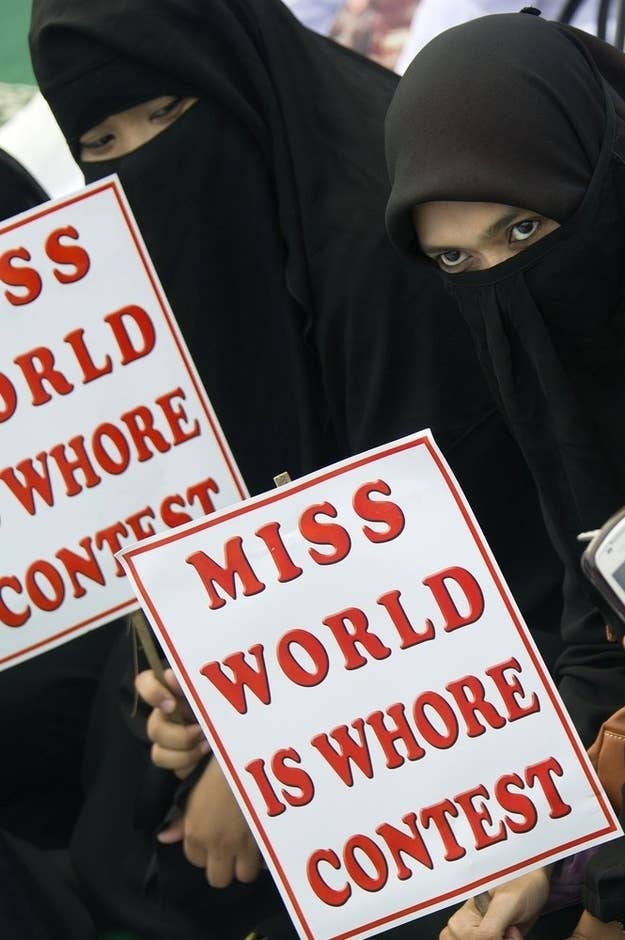 Here's what World Muslimah 2013 looked like: