The number of international students in the U.S. reached a record high in 2012–13 with 819,644 foreign students pursuing higher education across the country. That's 55,000 more students than 2011–12, according to the 2013 Open Doors Report.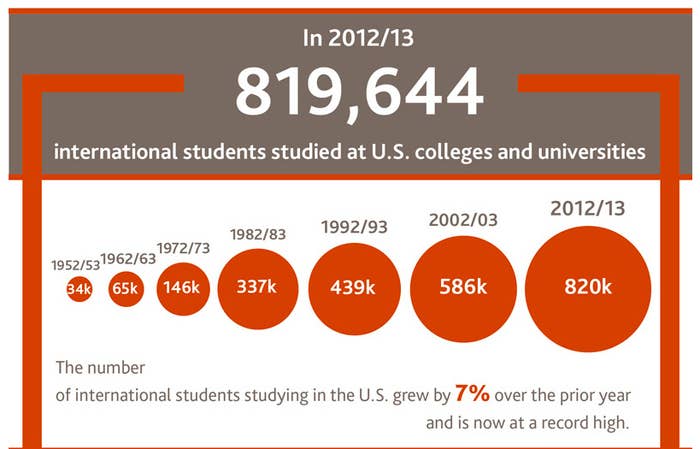 The highest number of foreign students in the U.S. are from China, followed by India, South Korea, and Saudi Arabia. Almost 50% of international students are from China, India, and South Korea.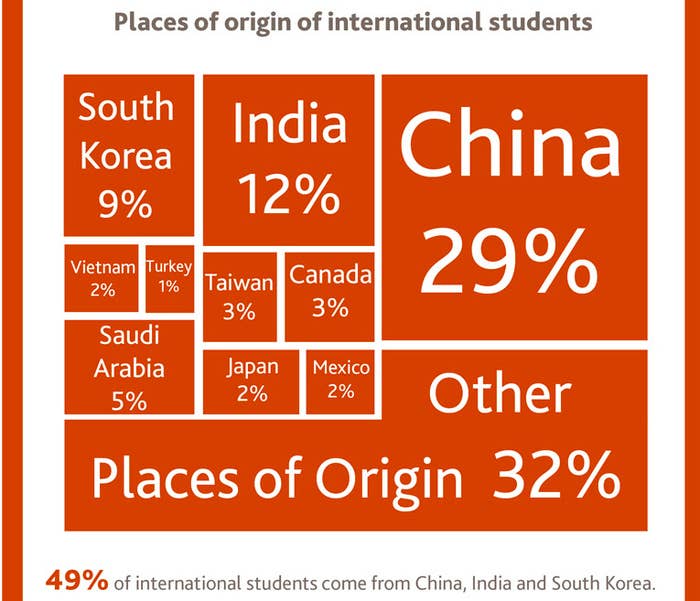 The number of international students increased by 7% this year, with most of the growth fueled by students from China and Saudi Arabia. There were 235,597 Chinese students in the U.S. in 2012–13, a 21% increase from 2011–12.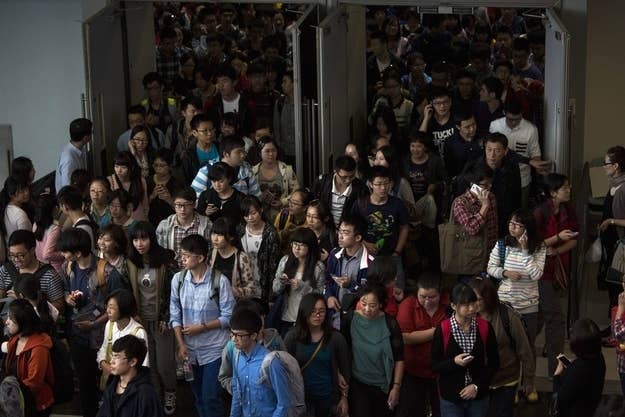 There are almost 45,000 students from Saudi Arabia in the U.S., with a 30% increase this year compared with last. They are largely funded by the Saudi government scholarship program.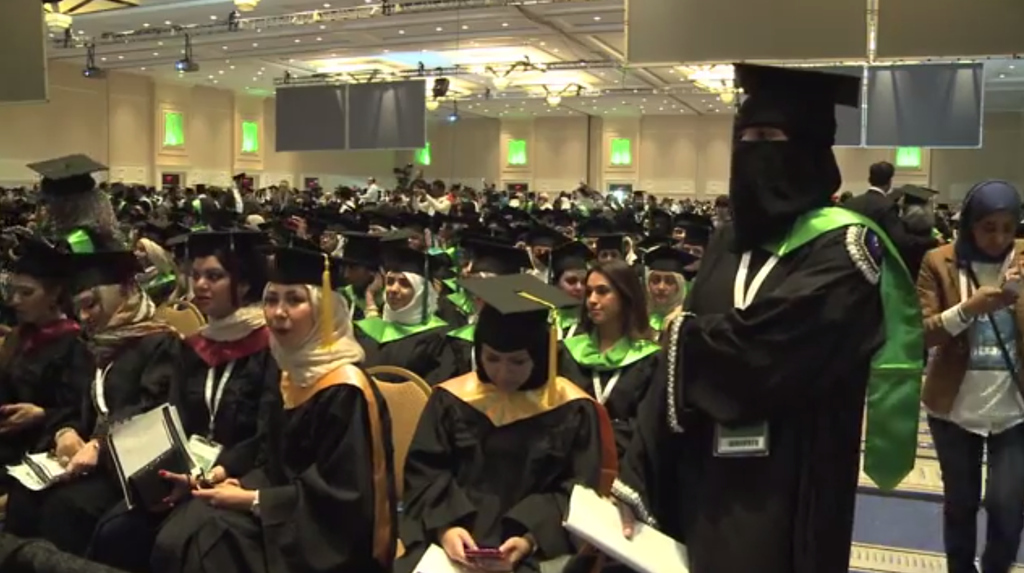 California, New York, and Texas are the top three states hosting international students.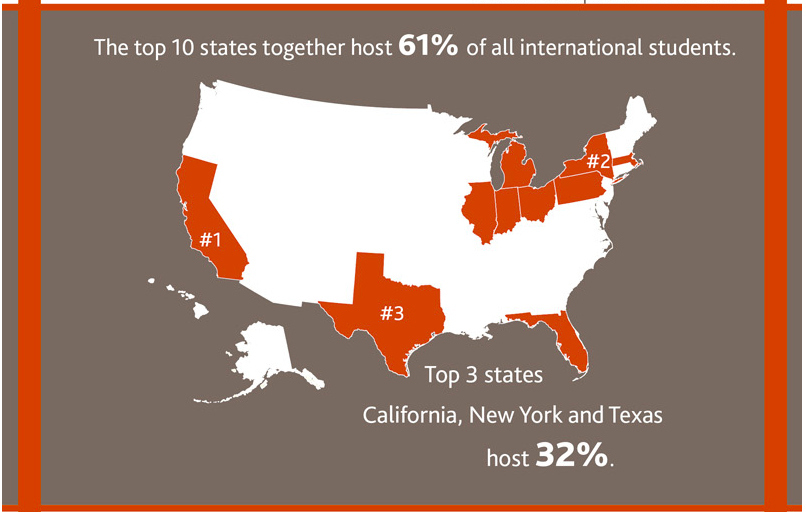 The University of Southern California hosted the highest number of international students in 2012–13. NYU came in at No. 4.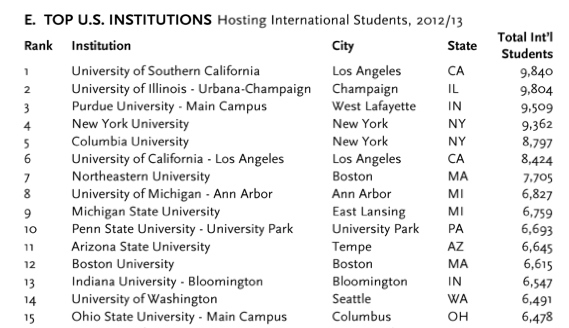 New York City is the top metropolitan area for international students, with a 6% increase this year over last.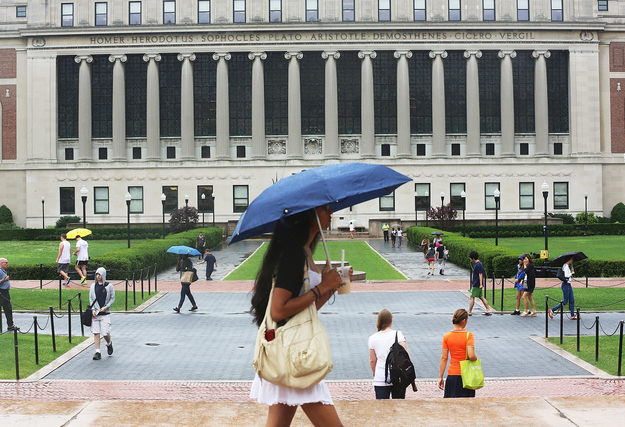 International students still constitute less than 4% of the more than 21 million students enrolled in U.S. higher education, according to the report.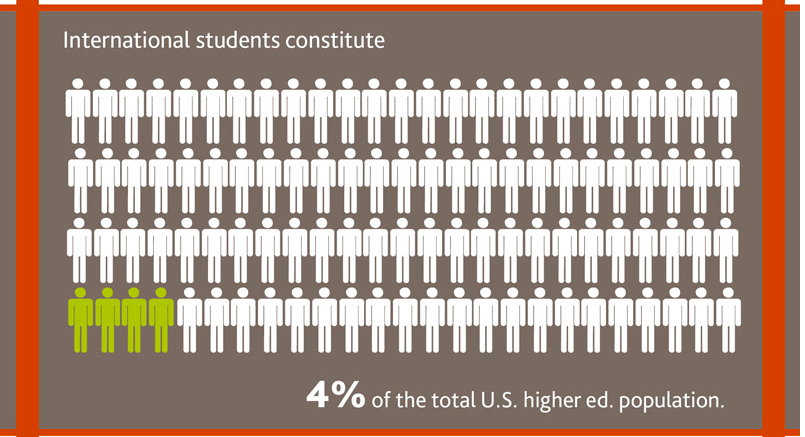 International students contribute approximately $24 billion to the U.S. economy, according to the U.S. Department of Commerce.
Most international students pay for their American education with personal and family funds.