9-Year-Old Wingwalkers Break World Record To Raise Awareness About Friend's Disease
The schoolgirls became the world's youngest formation wingwalkers. They were inspired by the plight of their 6-year-old friend who has muscular dystrophy.
Nine-year-old cousins from England, Rose Brewer (L) and Flame Brewer, became the world's youngest formation wingwalkers. They wanted to raise awareness about a charity dedicated to treating muscular dystrophy, reported The Daily Mail.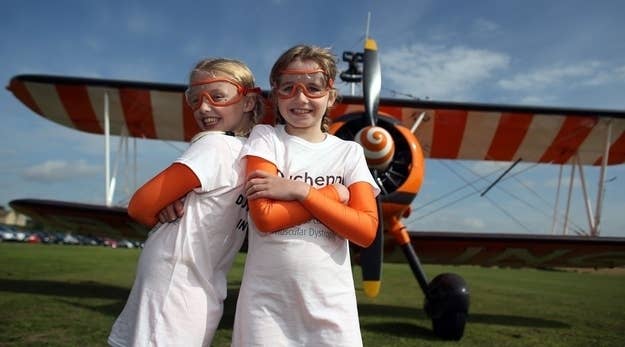 Their six-year-old friend, Eli Crossley, suffers from Duchenne Muscular Dystrophy. His parents have set up a trust to raise money for research and treatment to cure Eli and other children suffering from the condition.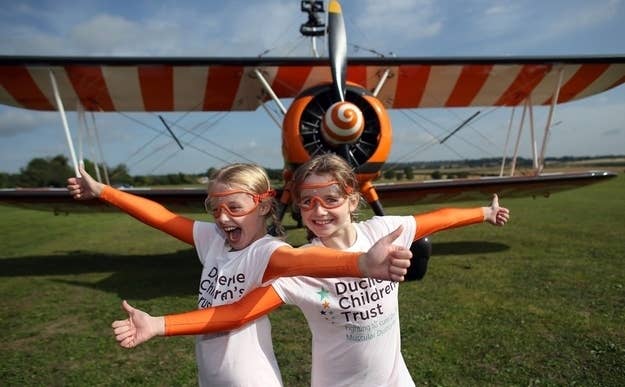 The girls flew over Gloucestershire on the wings of their grandfather's vintage planes.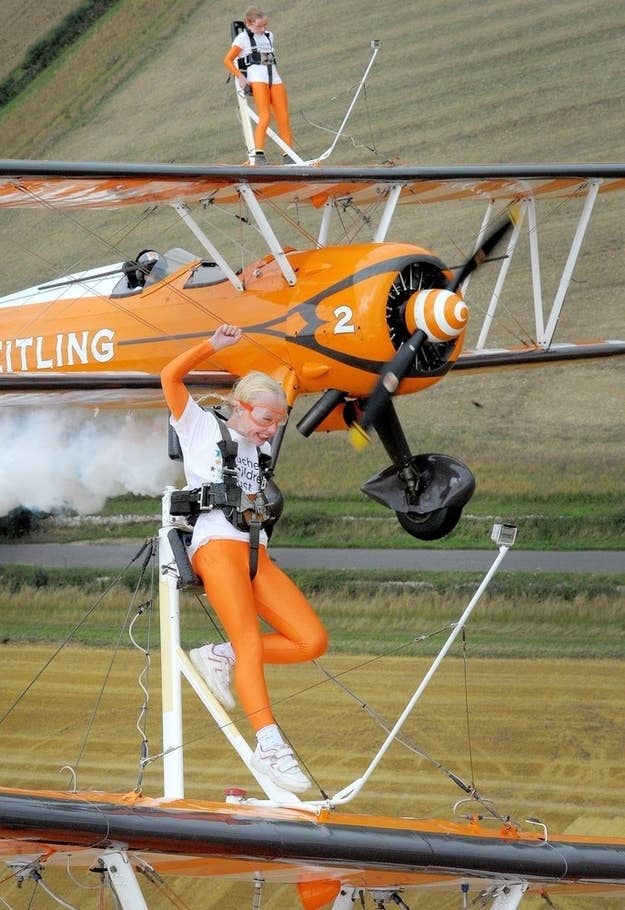 They are the family's third generation of wingwalkers to fly on the Boeing Stearman aircrafts.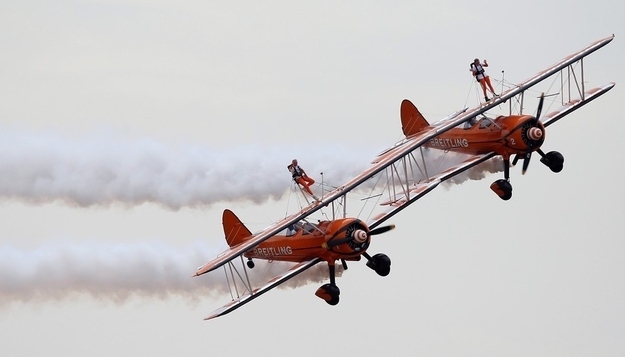 Rose told The Daily Mail, "It's quite scary when you take off but if you like mega funfair rides I think you'll find the take-off really cool. The best bit was probably taking off or doing the Superwoman pose."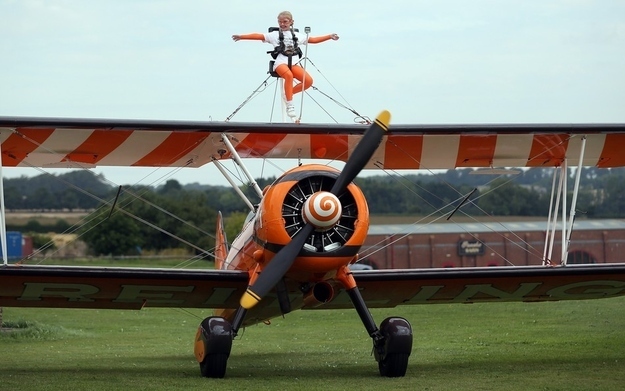 Flame said, "It was really, really fun and really, really windy."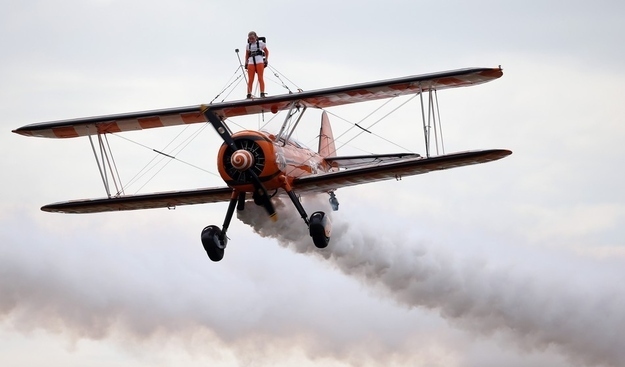 The girls flew only meters apart from each other and reached speeds of 100 mph.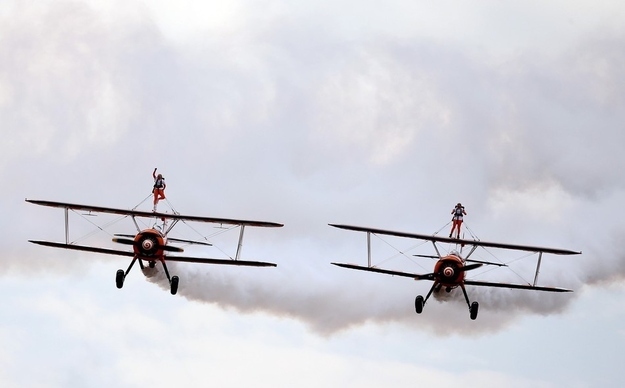 Rose: "It is dreadful that the older children like Eli get, the less able they become to do things that I take for granted."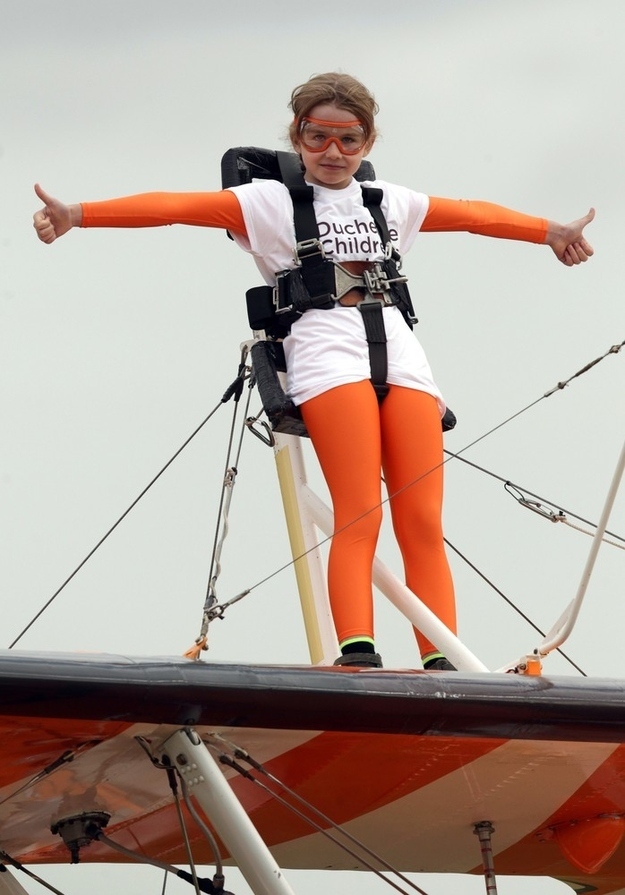 Flame: "The best bit is just being in the air. My cousin and I came up with the idea to be the youngest formation wingwalking team and wanted to help Eli together."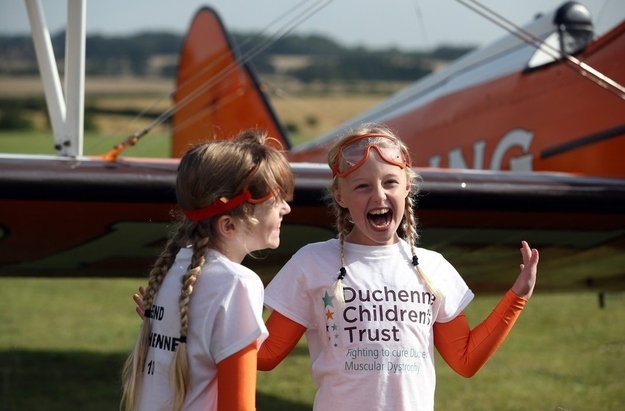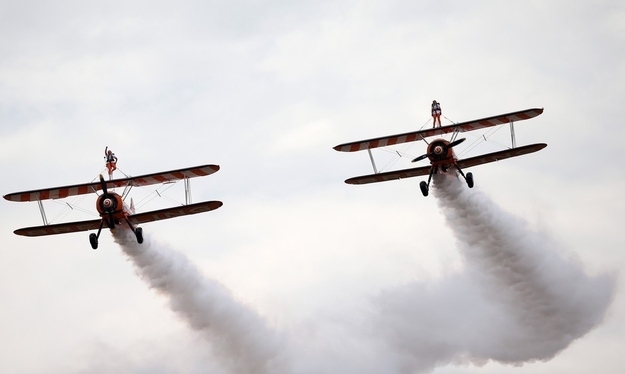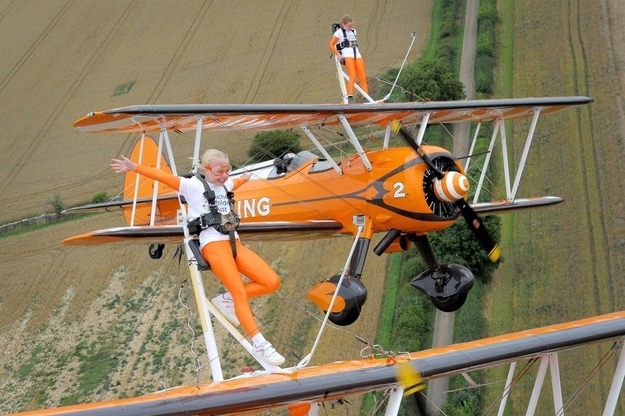 Emily Crossley, Eli's mom and founder of the trust said, "We are very honored that Rose and Flame are wingwalking to break a world record to help raise awareness of our charity."