A Guy Eavesdropped On The Former NSA Director's Off-The-Record Conversation And Live Tweeted It
Tom Matzzie, a political strategist, sat behind Michael Hayden on an Amtrak train and overheard his phone conversation with a journalist.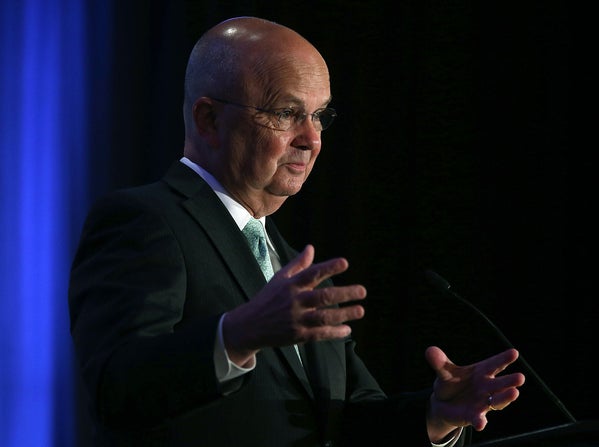 Tom Matzzie, founder of the Ethical Electric Company and former director of MoveOn.org, found himself sitting near ex-NSA director Michael Hayden on the Acela Express outside Philadelphia. Hayden was on the phone with a reporter, apparently "bashing" the Obama administration in connection with the recent revelations that the NSA had monitored the phone calls of at least 35 world leaders.
Matzzie began his own surveillance of Hayden's conversation and live tweeted it to his 4,000+ followers.
At one point Matzzie thought he was going to get caught spying on Hayden.
But he didn't.
He did have the balls to ask him for a photo.
He might even have landed an (on-the-record?) interview with Hayden.
And they lived happily ever after.
Maybe a little too happy.