This Hydraulic Press Crushing A Silly String Can Is So Oddly Satisfying
"Everything I needed to happen, happened."
It's an emotional journey that begins with a first push on the nozzle.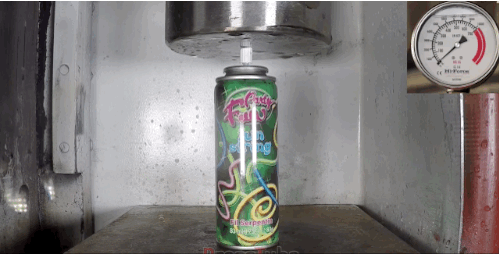 Then the smooth pulverizing of the can.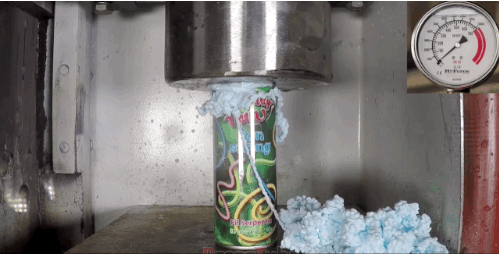 And just when you think it's almost done...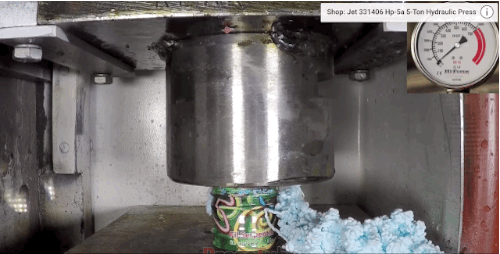 A final POOF OF EXPLOSION.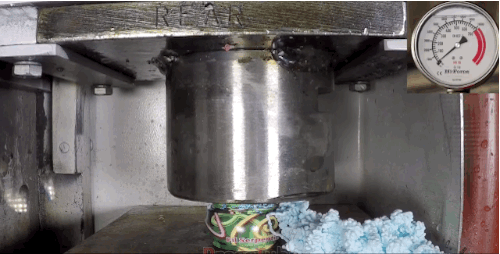 *satisfying exhale*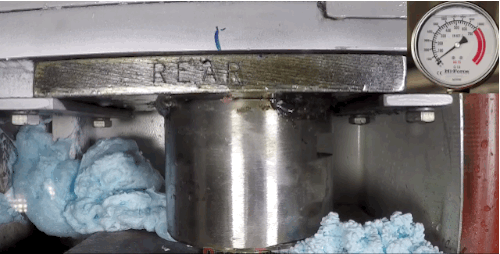 *standing ovation*