1.
English translations and learning sheets are taped to two Syrian childrens' bedroom closets as their families wait for approval to immigrate to Canada.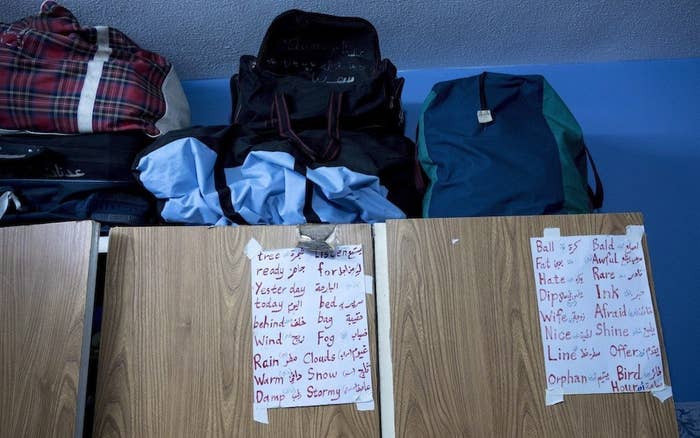 2.
A little girl is handed a toy as she arrives in Calgary with other Syrian families.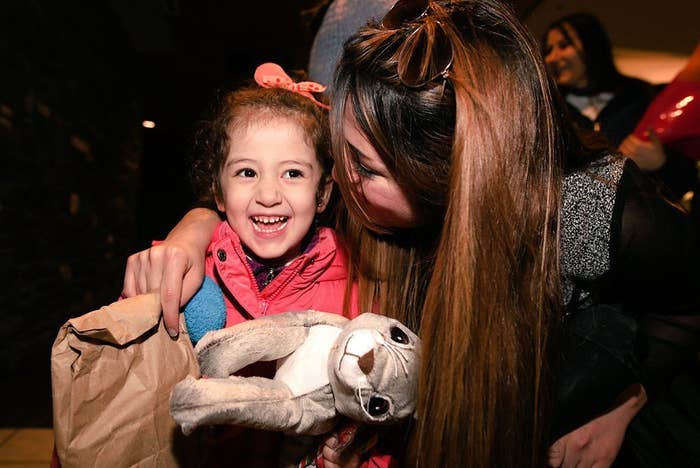 3.
A tearful reunion in Vancouver between a father (former Syrian MP) and his two sons after 15 years apart.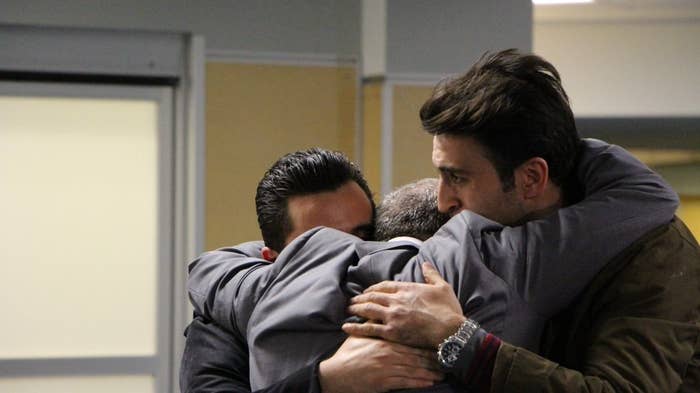 4.
The father gives emotional interviews to press, as his younger children hold up signs for their new siblings they have not yet met.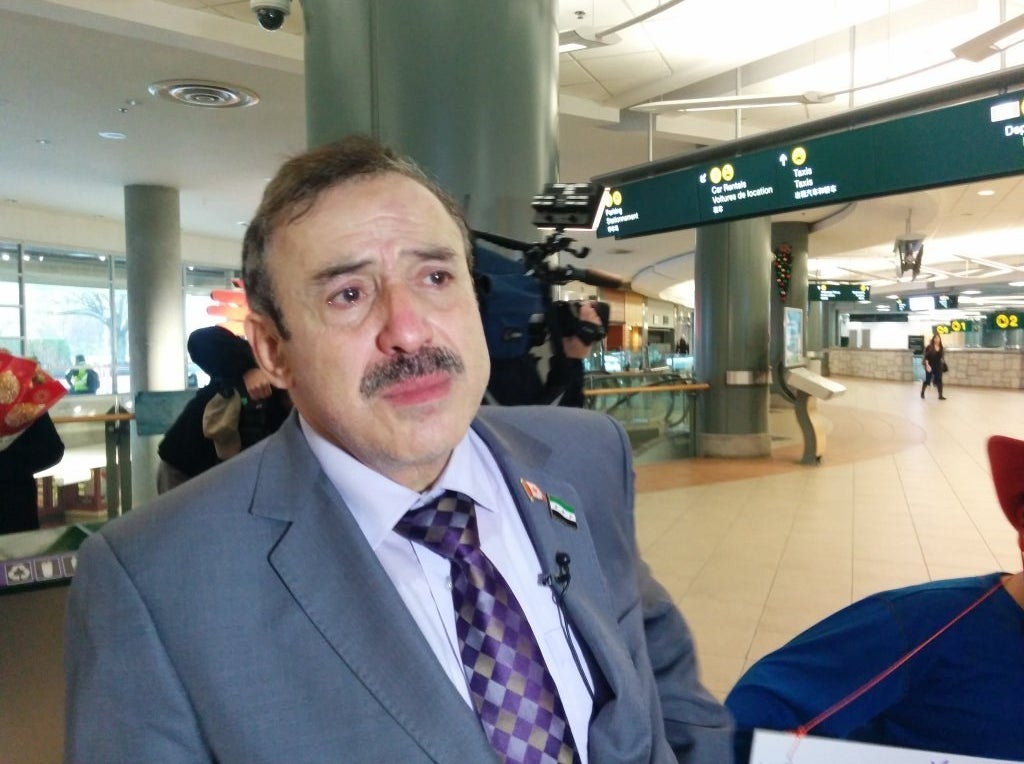 5.
Six more family members from Syria are reunited with the rest of their family in Calgary, who came to Canada two years ago.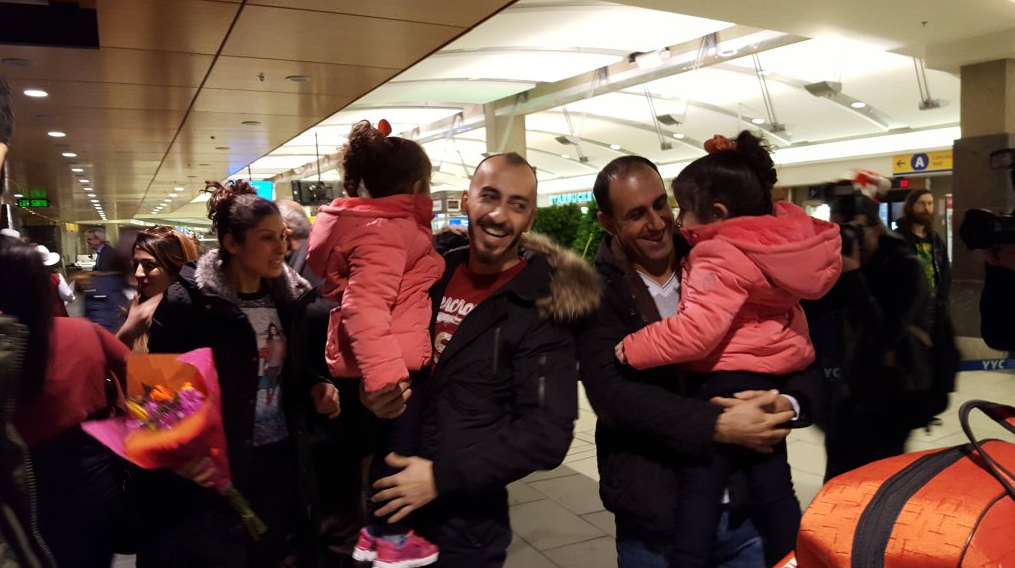 6.
Refugees gather around Minister of Immigration John McCallum, Defence Minister Harjit Sajjan, and Health Minister Jane Philpott as they tour camps in Syria. A young boy strikes a pose; a star is born.
7.
A man is picked up at the Toronto airport and embraced by a family friend, who also recently arrived in Canada from Syria.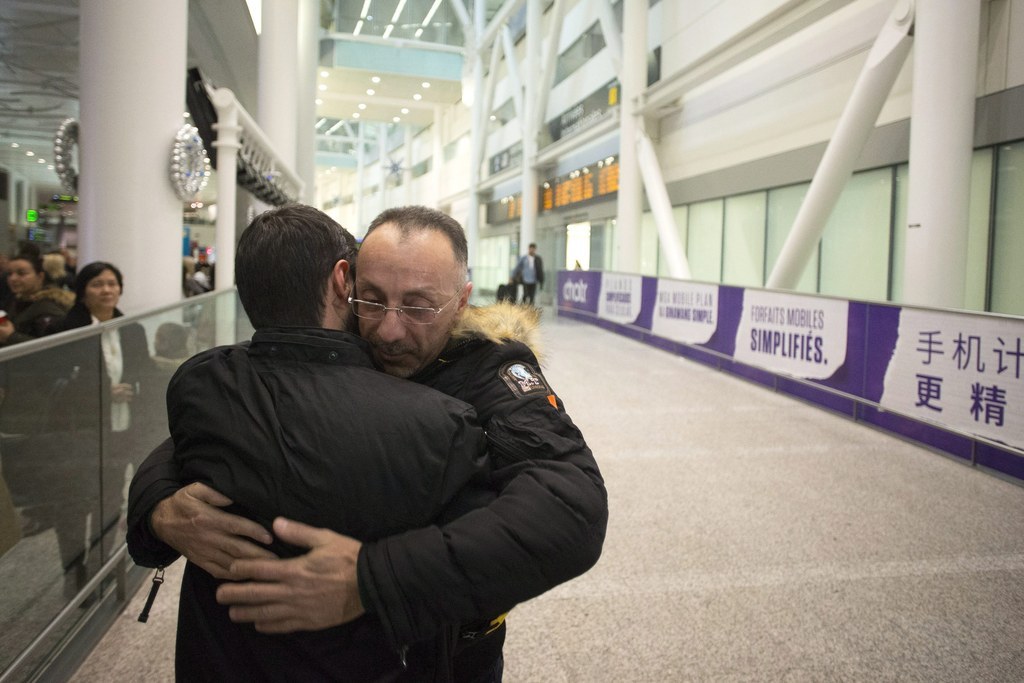 8.
Members of groups sponsoring two refugee families hold up welcome signs.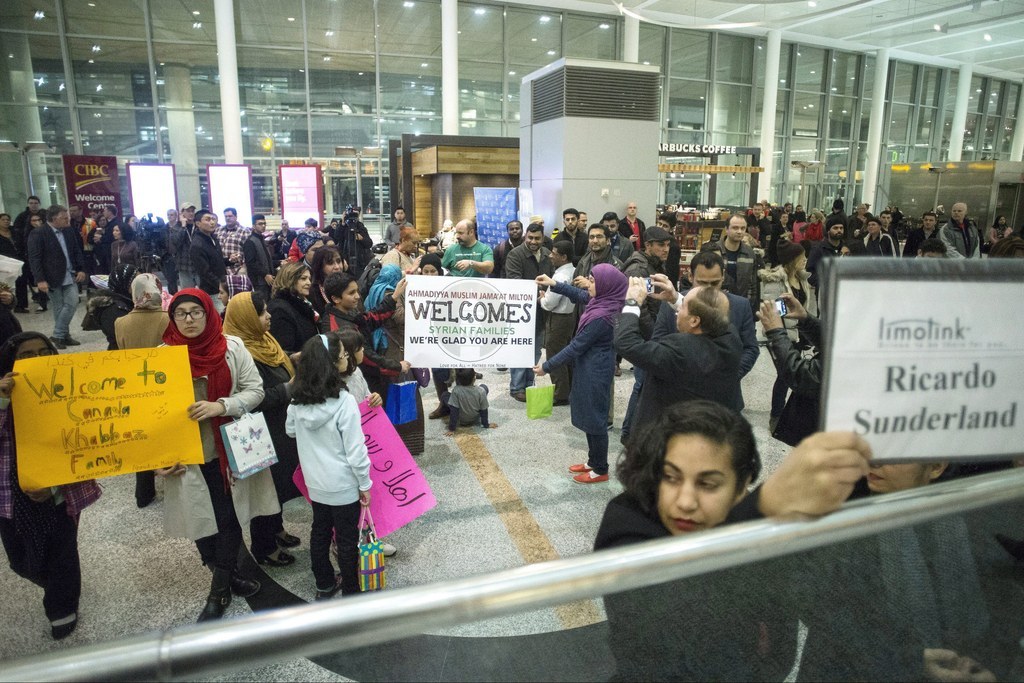 9.
Strangers and other individuals wait with signs to give a proper welcome and express their gratitude to Trudeau.
10.
One of the greeters approaches and embraces a man as the flight from Syria finally lands, and refugees begin to arrive.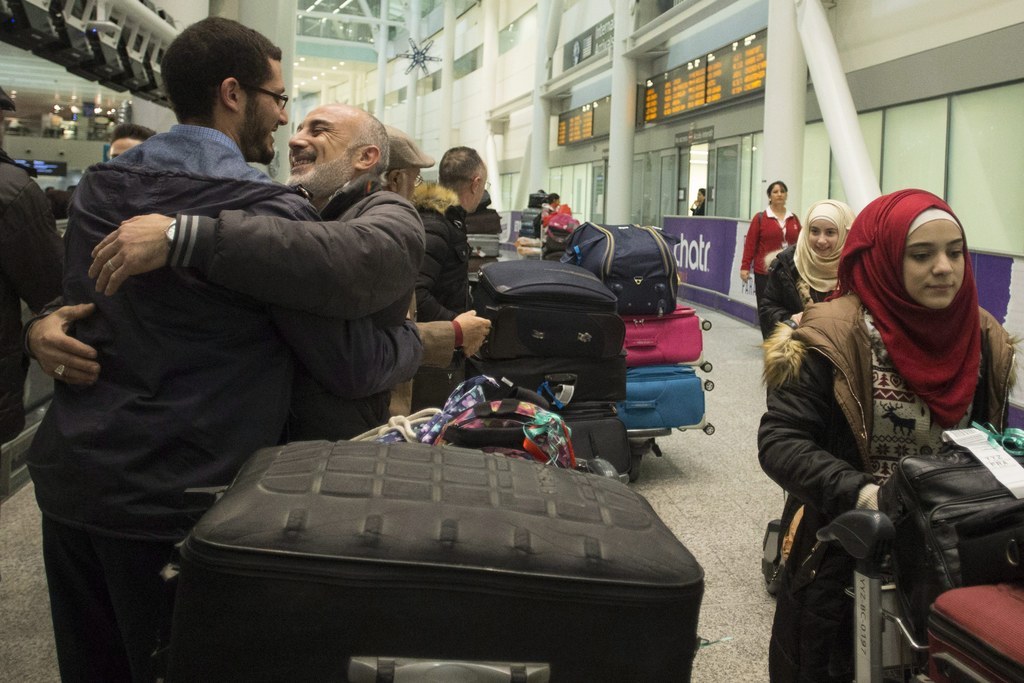 11.
A father carries his sleepy 16-month-old daughter off the bus from the airport to their hotel.
12.
Families are greeted with a Canadian welcome bag.
13.
​Children's books are provided in a play area to keep the little ones occupied as parents complete fingerprints and paperwork.
14.
A child holds up his serial number as his family waits to register and process their paperwork.
15.
A kid in Lebanon gives a big thumbs up with his sister as they wait to be airlifted to Canada.
16.
A mom and her child wait at an airport in Jordan on their way to Canada.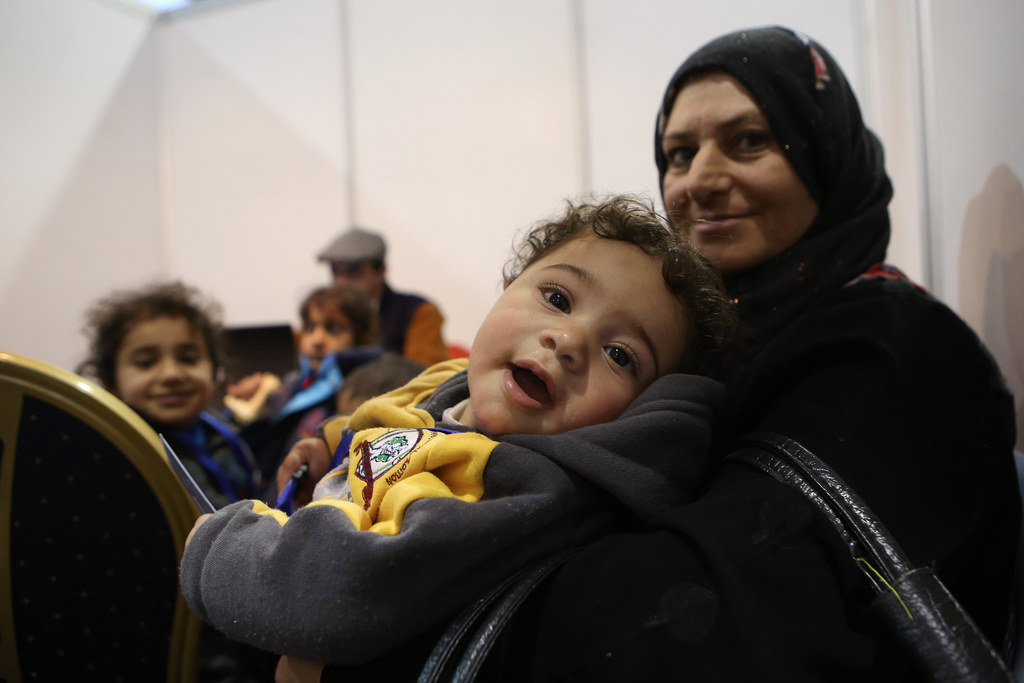 17.
Trudeau takes a selfie with airport staff as they wait for refugees to arrive in Toronto.
18.
Trudeau helps a young girl try on a donated winter coat.
19.
A 6-year-old boy beams as his family friend physically picks him up on arrival.