People Are Really Pucking Sad That No Canadian Teams Made The NHL Playoffs
We are sore-y losers.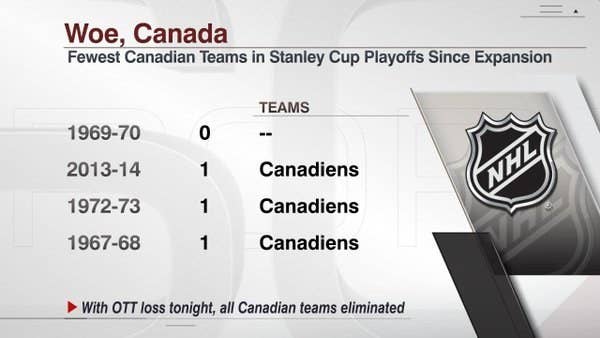 Because, up north — the LAND OF ICE AND HOCKEY — the reality is settling in, and it's an equally embarrassing-as-is-depressing one.
People are like "if we don't have hockey, what do we... what do we have?"
We have Crying Michael Jordan memes.
All of them.
Coming down...
Like freezing rain during Canadian "Spring."
Refreezing our spirits, just when it was starting to thaw.
(We won't even get into the devastating blow to Rogers investments.)