UPDATE
KTZ has issued an apology in a letter sent to Awa, and said that they will remove the item from their stores, CBC reports.
Here's the letter in full:
Dear Salome

Thank you so much for contacting us and for giving us a chance to express our point of view.

Over the last 20 years KTZ has always been inspired by and paid homage to indigenous cultures and tribes around the world.
It's part of KTZ's DNA to celebrate multiculturalism as a form of art and to encourage appreciation for traditions, ethnicities and religions' diversity.
At the time the piece in question was released (January 2015) the Inuit community was credited in our press release and online features, for example http://www.vogue.com/fashion-shows/fall-2015-menswear/ktz
KTZ is a very small UK based company - with a team counting less than 15 people employed across the globe and with ethnic backgrounds ranging from Macedonian, Greek, Portuguese, Polish, German, Italian, Dutch, Japanese, Nigerian, Chinese and Indonesian. Our work is never intended to offend any community or religion.

We sincerely apologise to you and anyone who felt offended by our work as it certainly wasn't our intention.

We have already removed the item from sale online and will remove the item in question from our stores.

Kindest regards

KTZ
UPDATE

Salome Awa is a producer for CBC North in Iqaluit, and has been a longtime resident of, and a voice for, Nunavut.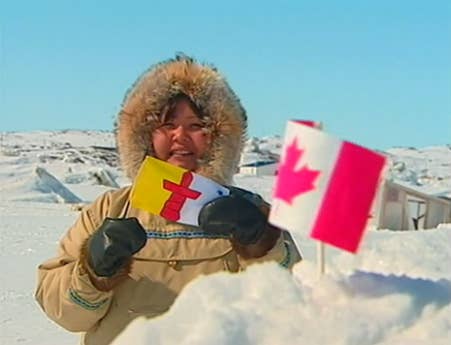 A few weeks ago, she came across an ad for a high-end sweater on her Facebook feed. It immediately roused anger and confusion.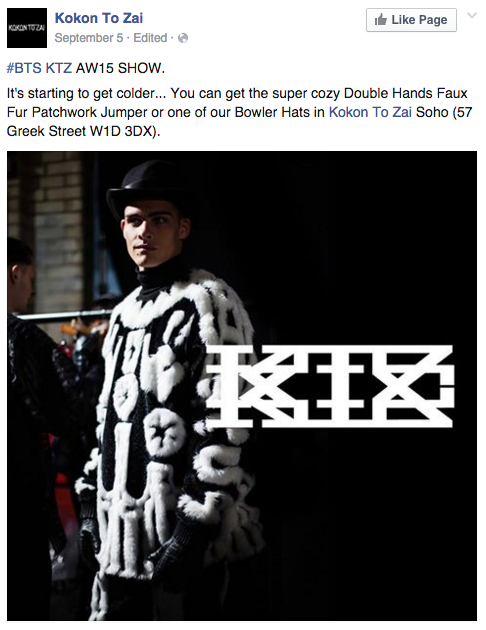 Because the sweater, by trendy European designer Kokon To Zai and that's selling for $840, is an almost exact copy of Awa's family's sacred Inuit pattern first created by her great-grandfather.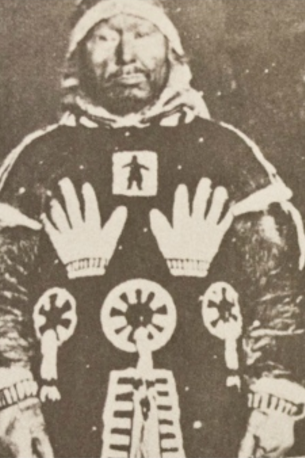 "Oh my god, it's the exact same print" was the first thought that flew through Awa's mind, she told BuzzFeed Canada. And after she brought this to her family's attention, it was clear that no one had ever licensed or given permission to KTZ to use it.
The parka worn by her great- grandfather in 1920 was uniquely designed to offer spiritual protection to an Inuit shaman. The two handprints and the figure in the middle of the garment signified the protectors. "He needed to use it to protect himself," she explained.
Now, looking at it as a part of KTZ's AW15 capsule collection, Awa felt her family had been exploited. "It's disgusting and shocking."
She's made numerous attempts to contact the designer, but they have "not emailed, not called, not done anything."
People are voicing their support and have started spamming the brand's other promotional Facebook posts.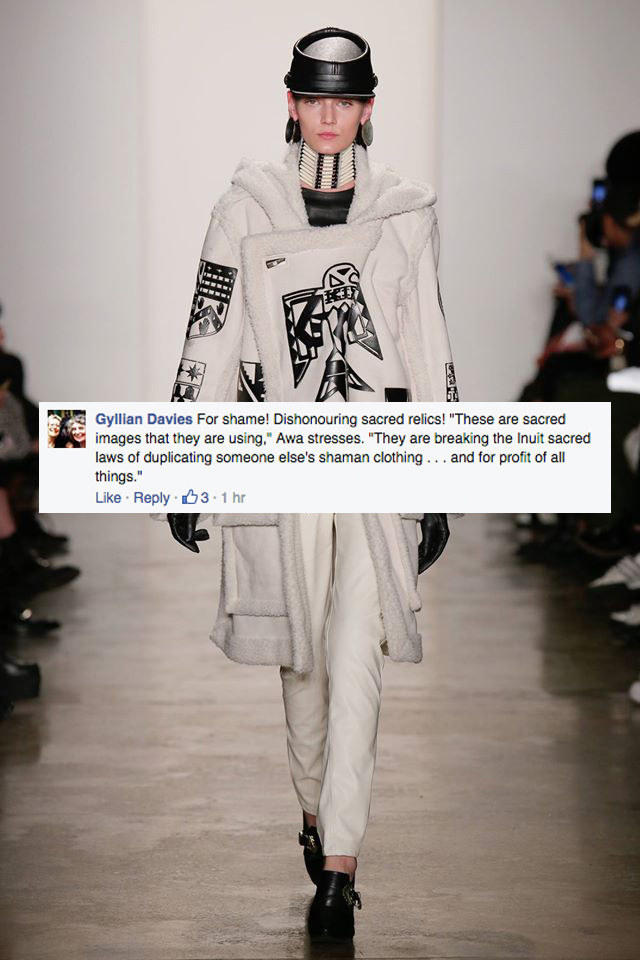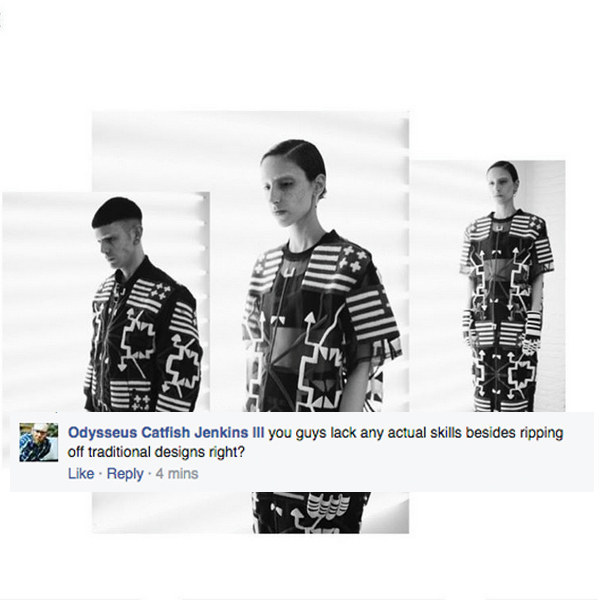 The backfire has led some stores in Canada carrying the top to pull it from their inventory.
Awa is not surprised that the special emblems of her culture are, once again, being stolen and appropriated, but she hopes there will one day be legislation that could protect them.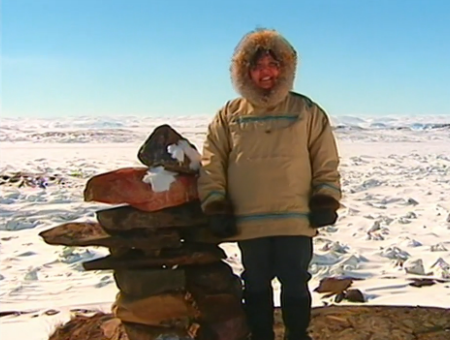 Kokon To Zai has not responded to BuzzFeed Canada's request for comment.