If you're wondering what your mom's closet and Kanye's closet might have in common, Topshop has the answer. It's their latest SKU they're valiantly calling the "Clear Knee Mom Jeans."
However, the jeans seem to be a...hard sell.
The reception has been a mix of general confusion...
...to visceral hatred. "We are truly living in the dark time line."
"The worst jeans I've ever seen."
"Mad libs, but for fashion."
People thought the design was offensive.
But as much as people despised them, there are some who see its ingenuity and fashion-ness. And they're here for the jeans.
Someone wanted to keep all of the backlash in perspective: Topshop has done much, much worse.
And if anything, these windowpane jeans have blessed us with this incredible thread of Tumblr accounts trying to rack their brains around the concept: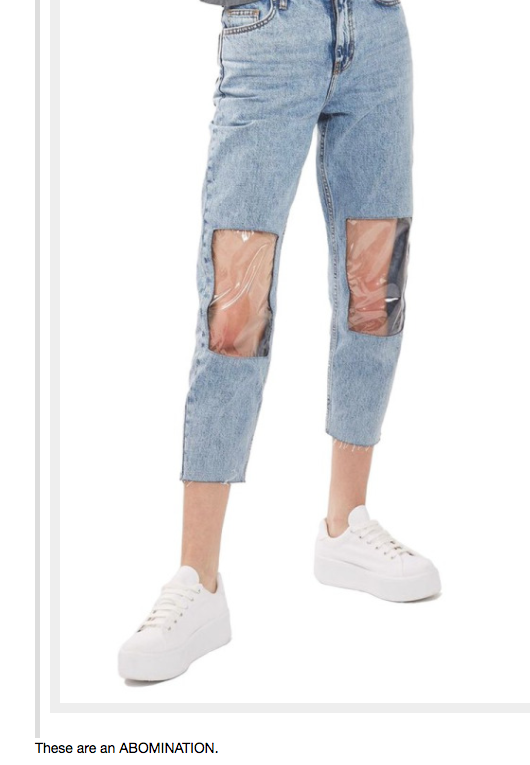 "This is how the world ends...not with a bang but a jisper."