Over the weekend, the Canadian police force of Newfoundland and Labrador posted a "wanted" status on Facebook looking for Rodney Constantine, a man wanted for assault and some outstanding warrants.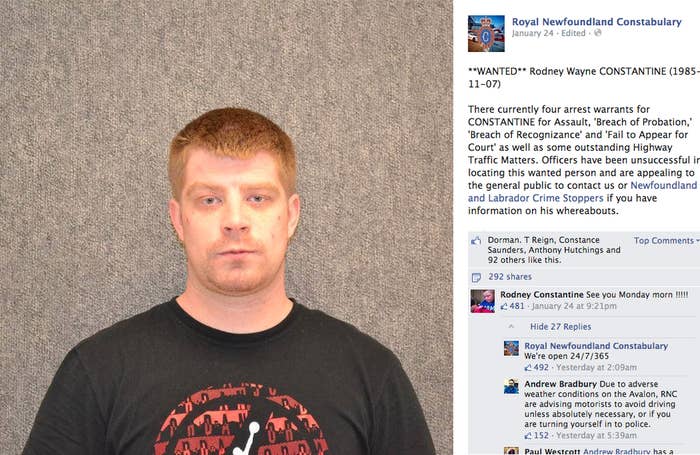 Apparently, Rodney Constantine himself commented on the post and is planning to turn himself in.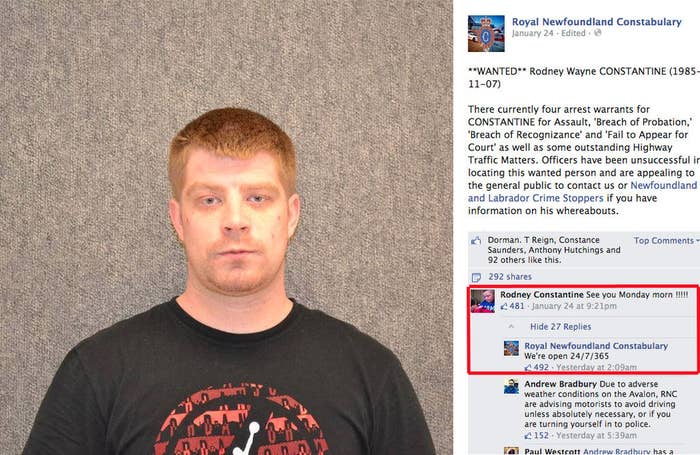 What proceeded was a weird and hilarious correspondence between police and Constantine in the comment section.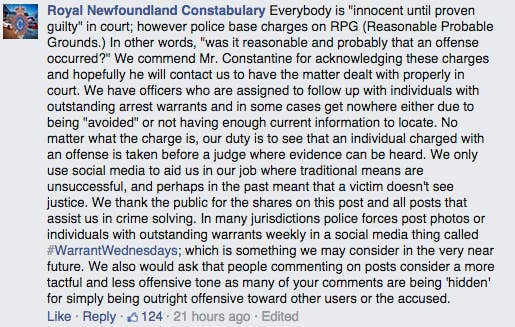 The RNC police told BuzzFeed News that they believe this is their guy, but he has yet to physically turn himself in.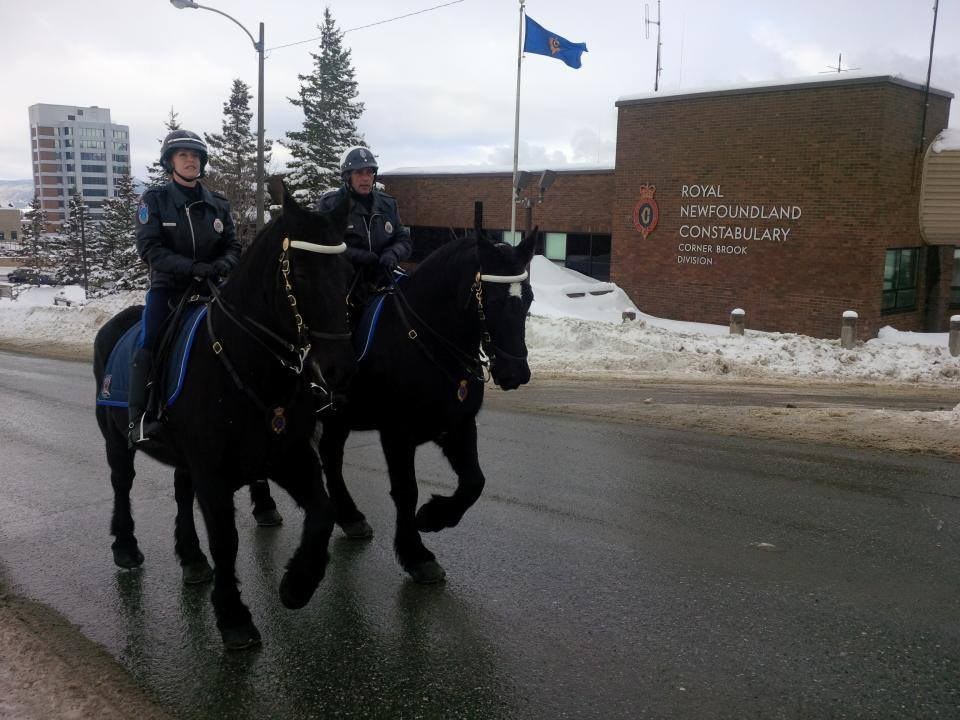 This is not the first or even second time a suspect has identified themselves to Newfoundland cops on Facebook.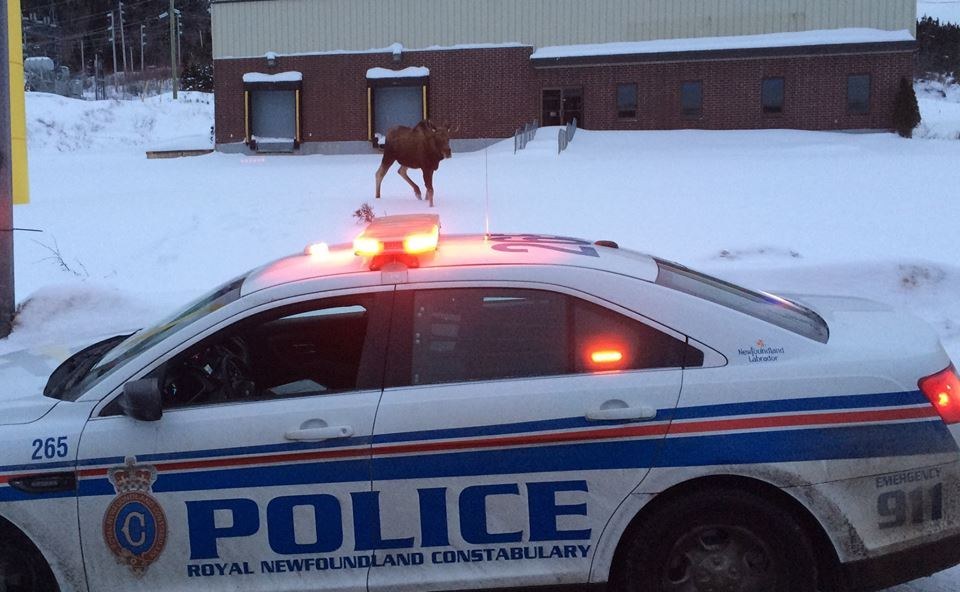 Meanwhile, Newfoundland residents still can't quite get over it.



BuzzFeed News has learned Rodney Constantine kept his word and turned himself in to the local police station at 4:30pm NST, their local time. According to a Facebook update, he will face a provincial court judge in the morning.